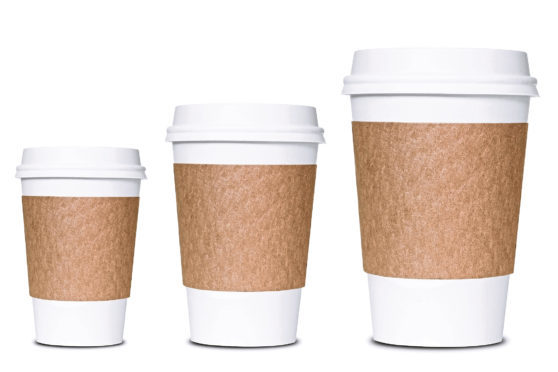 You might remember a docu-film from the early 2000s called Supersize Me.
It followed an American film maker on a month-long experiment to eat nothing but McDonald's fast food for 30 days.
If the chain's staff suggested he might like to "supersize it", as part of the trial he was obliged to say yes.
Over the course of the month he was regularly asked just that, meaning that during these meals he was consuming close to 2,000 calories in one sitting.
This roughly equates to a day's worth of calories in one meal – and portions up to five times the recommended serving size.
Backlash from the documentary lead McDonald's to junk the supersize option (with the company claiming it had planned to get rid of the choice anyway).
However, that doesn't mean that the brand, and thousands of others like it, stopped offering consumers meals far bigger than they would usually consume.
A new campaign by Food Standards Scotland (FSS) recognises the very real habit of upsizing, and says that doing it regularly could lead to an upsized waistline.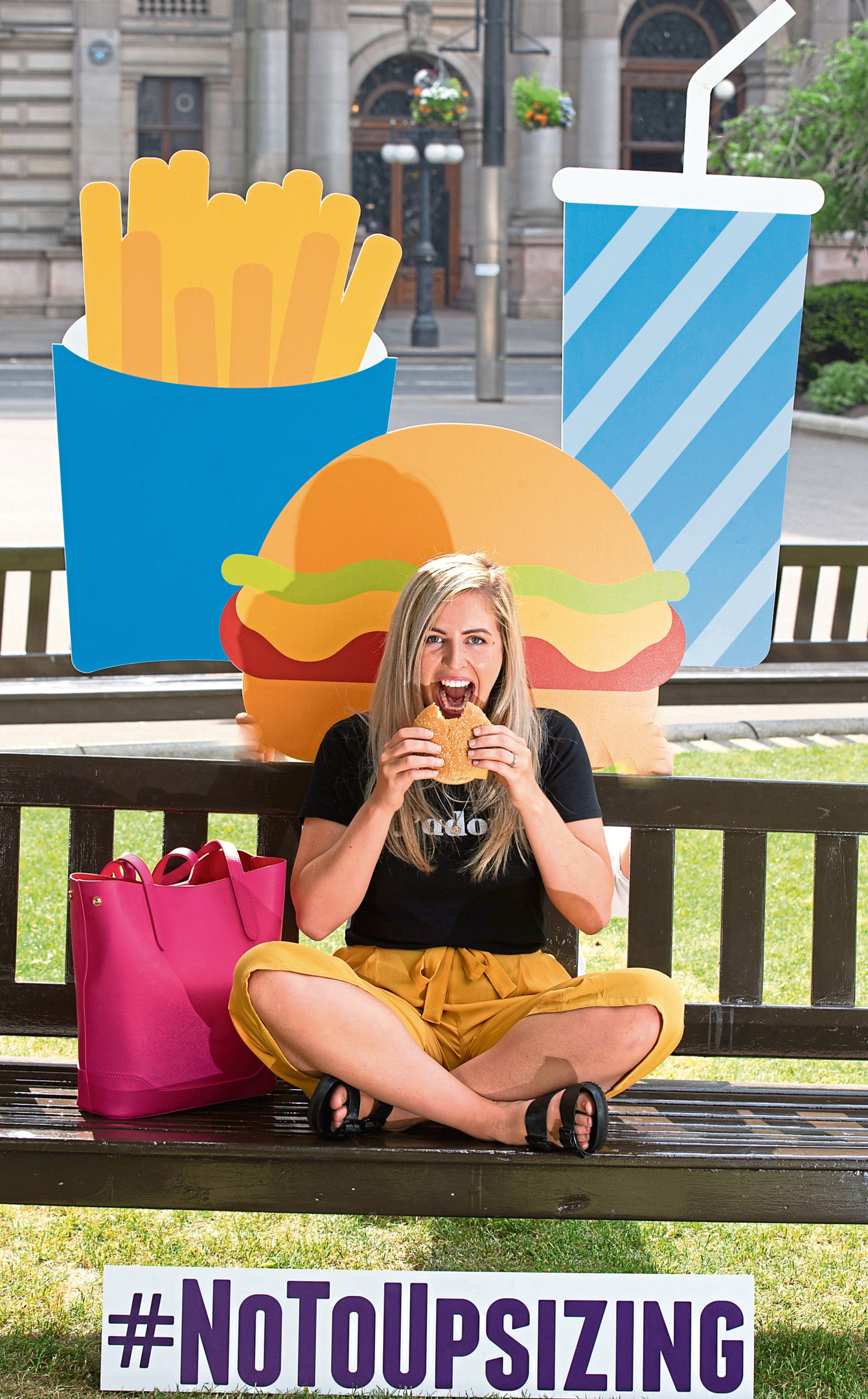 According to FSS, almost half of Scots don't think about the extra calories from upsizing, going large, buying meal deals or adding additional sides and extras.
The organisation says that what may seem like a small addition or good value for money can have a much wider health impact, and with two-thirds of Scottish adults now classed as overweight or obese, it's clear they are calories we can do without.
"The main issue is that the food we consume outside the home tends to be on the unhealthy side," said Gillian Purdon, a senior Aberdeen-based nutritionist who learnt her expertise as part of the research.
"Speciality coffees, fizzy drinks and chips are all in the top five food purchases made when we are out and about.
"These are all energy-dense foods, whereas fruit and salads are way, way down the frequency list.
"The problem increases when upsizing is involved.
"Coffee shops might say 'would you like a cake with that?' or fast food chains will offer to make your choice into a meal deal for just a few pennies more.
"Obviously we aren't adverse to people treating themselves on occasion, but the usual choices on offer aren't great; large fizzy drinks and large cakes for example, rather than perhaps water, fruit or even small cakes.
"We're not saying 'never', we are just saying 'not every time'."
Gillian's concerns are echoed by the fact that we are eating out more than ever before, and with mainly unhealthy choices on offer, the prognosis isn't great.
She explains that the average person eats meals outside of the home three to four times a week, whether it's a lunchtime coffee and cake, a fast food drive-thru or dinner at a nice restaurant.
"When we eat outside of the home our knowledge of nutrition goes out the window," said Gillian.
"It's an entirely different experience from buying food in a supermarket where everything is labelled with the fat, sugar and calorie content.
"Seeing products labelled with calories is still pretty rare in a restaurant setting.
"There are other tactics businesses use to confuse consumers too. For example, many companies don't call anything 'small', and instead it's known as regular or something different entirely."
This is illustrated particularly in coffee sizing.
In Starbucks, for example, if you've ever ordered a tall drink – thinking you'd be given a large size – then you're sadly mistaken.
In Starbucks talk, tall means small, meaning it's something closer to the opposite of the word.
Grande is Italian for "large" though in reality closer to a medium-size beverage.
Venti means "20" in Italian, and is the largest drink on offer.
The result arguably encourages consumers to think a less about the size of his or her beverage as well as the size of the bill.
"The FSS campaign against upsizing is about raising awareness of the fact you might not even realise you've been upsold," said Gillian.
"The results of our survey showed that a quarter of people upsize regularly, with women more likely to respond to upsizing requests and offers.
"To follow up on this survey we are putting together a plan on how to help consumers make healthier choices when they are out and about.
"One of the first steps for us is to encourage businesses to be responsible with their offers.
"However we fully expect they will say that they are providing what the customers want.
"In that situation the change needs to come from consumers, who can both drive and demand changes in the industry.
"It's a two-pronged approach really, with the most important thing being to raise awareness of upsizing in general.
"Obesity is a huge public health crisis in Scotland and we need to start taking steps to address this from the root."