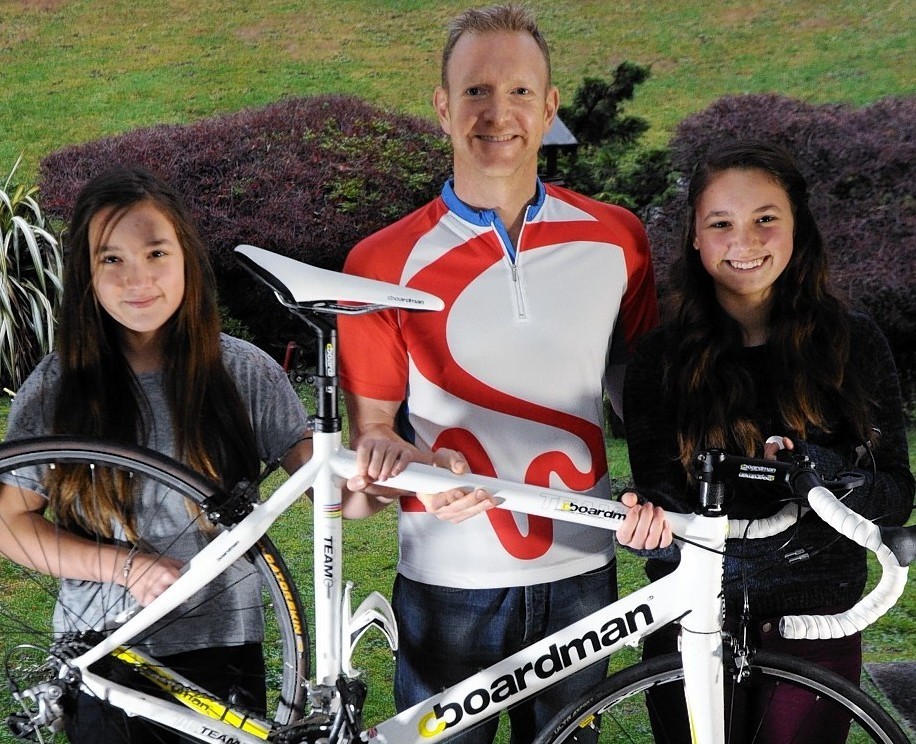 Ten months ago Paul Squire had a heart attack. Aged 42, years of neglect, complacency and idleness had taken their toll. Since last summer he has been fighting back.
His quest for fitness started tentatively; a shuffle around the Cardiology Ward. Initially he could only manage a single lap (just 100 metres) before returning to bed, exhausted by the effort.
On May 7 he set out on a four day, 280 mile cycle from London to Brussels via Amsterdam. It was the culmination of a programme of Cardiac Rehabilitation and a change in lifestyle that has seen him get himself into shape and take up regular exercise.
He successfully completed the trip on May 10. In the process he has raised over £3,000 for the British Heart Foundation and he's not finished yet!
The following are some highlights from his trip:
Day 1 saw us rolling through the Essex countryside as we rode from Brentwood to Harwich to catch an overnight ferry across the English Channel. It was a pleasant day cycling across rolling countryside, along meandering lanes and through picturesque villages as we made our way to the coast.
Fresh and enthusiastic, we easily rattled off the 65 miles. As we rode, we started to form relationships with our fellow cyclists, not realising how important they would become in the days to come.
As we disembarked the Stena Hollandica in the Hook of Holland we experienced the first signs of inclement weather. We initially headed North along the Netherlands' coast, through The Hague and on towards Amsterdam. It was a short day, only 45 miles, made easier by a tail wind that promised to bite us as we turned towards Brussels on Day 3.
The Netherlands has a fantastic cycle network, with dedicated cycle paths and signs for both local and longer distance cycling placed at regular intervals along the route. It was a very different experience to riding on the roads of the UK!
Keen to see more of Amsterdam by bike, a few of us headed out again after arriving at our hotel to ride into the centre of the city.
As we set out the weather set-in; strong winds and heavy rain. We got an absolute soaking. To add to our woes, some poor navigation resulted in us cycling about 5 miles in the wrong direction before abandoning our attempt and heading for cover.
Amsterdam would have to wait for another day!
Day 3 was long, further than many of us had ridden before. As well as being over 80 miles, the route was complicated, circuitous and fiddly.
Our rhythm was also broken by two short ferry trips. The weather also conspired to make the day even more challenging. We spent much of it battling against the elements; driving rain and near gale force winds. The conditions were miserable.
To keep motivated, we each had to remember why we embarked on the Euro City Cycle in the first place. In particular, the Moerdijk Bridge tested our resolve. It spanned about 700m of open water and was positioned perfectly to expose us to the worst of the weather including gusts of wind of over 55 km/hr.
The crossing required us to lean into the wind at a precarious angle, adjusting for every gust and lull. It was more than a little scary! As the days went on, we increasingly worked together as a team.
The stronger riders protected the less experienced from the wind, whispering encouragement as we went. At the front of the group we shared the workload, taking it in turns to do the hard work.
Despite several minor accidents, over the course of the cycle people's confidence visibly grew. With a little practice everyone became more comfortable, cycling a bit faster and a bit closer together. At the same time, the camaraderie grew stronger, fuelled by shared experiences and the battle against adversity.
The final day of the challenge brought more cold, wet weather. Fortunately the wind relented a little but it was still tough going. Dampness got everywhere causing electrical equipment (including my phone) to fail left, right and centre. Eventually, having been held up by multiple punctures, we arrived in Brussels.
As we crested the final hill and rolled towards the Atomium I felt a huge sense of relief. I was approaching the end of a 280 mile journey that represented a major milestone in a much longer personal journey which started in June 2013, in Aberdeen Royal Infirmary. There's still a long way to go!
Having enjoyed my Euro City Cycle experience, I will be participating in the British Heart Foundation's London to Brighton ride on June 15. This will allow me to celebrate the 1st anniversary of my heart attack in style!
I'm also looking forward to participating in Scotland's premier cycling event, Ride the North, 170 miles from Inverness to Aberdeen (29th-30th August)
One of the reasons for participating in these events is to say a big "Thank You" for all the medical support I've received over the past year.
To help me achieve this, supporters have generously donated over £3,000 to the British Heart Foundation.
You can contribute at http://www.justgiving.com/HeartAttackWaitingToHappen
Follow my journey at: http://www.HeartAttackWaitingToHappen.com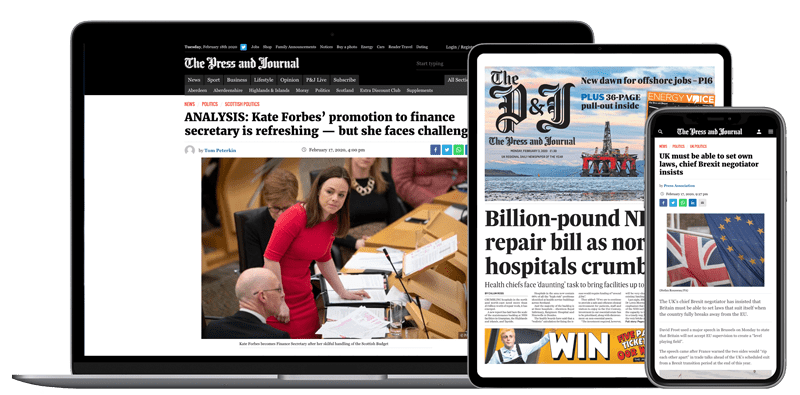 Help support quality local journalism … become a digital subscriber to The Press and Journal
For as little as £5.99 a month you can access all of our content, including Premium articles.
Subscribe