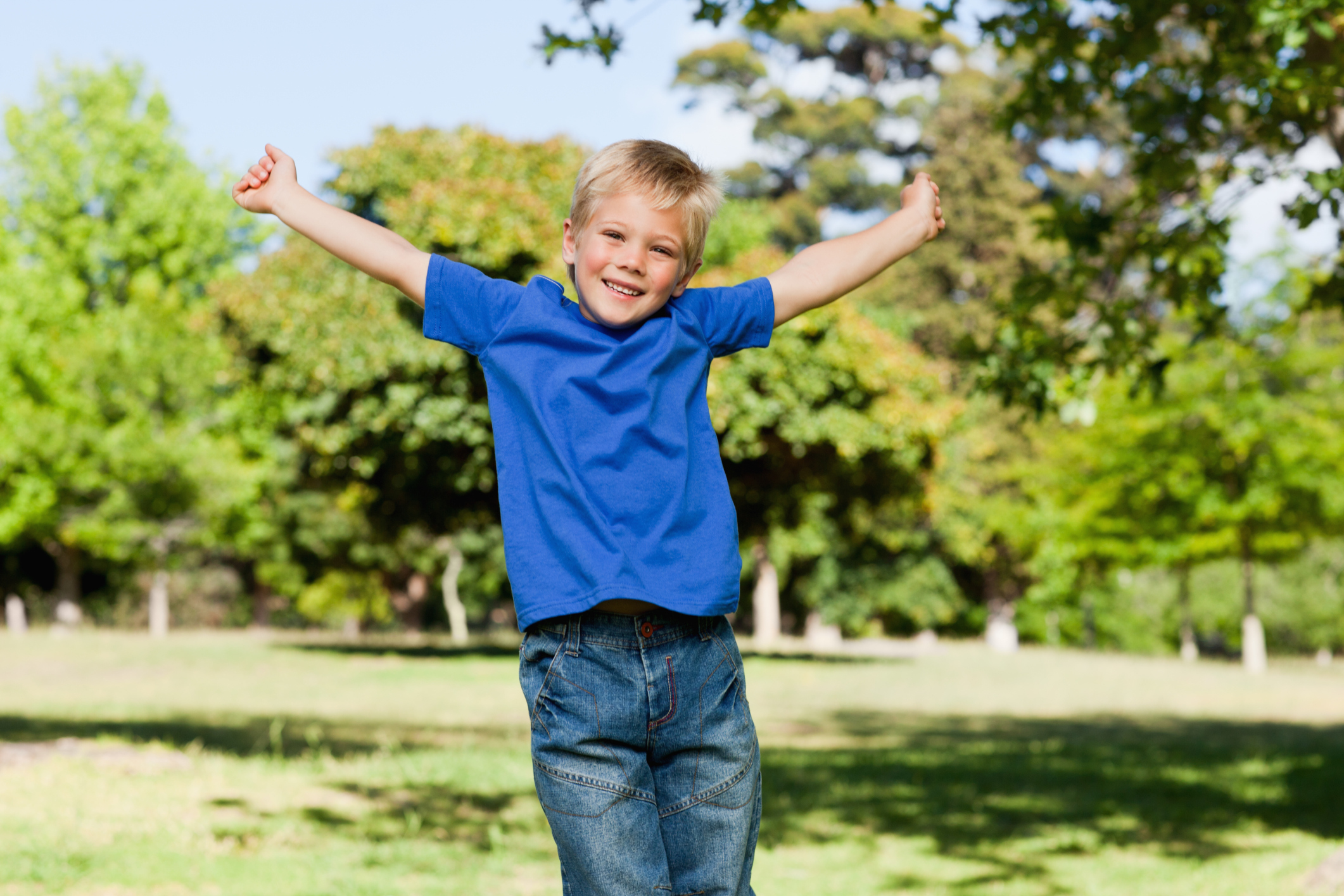 Whether it's the park, garden or down in the woods, the outdoors works wonders for wellbeing – especially for kids, writes Abi Jackson.
It's well-documented that gardening is good for you.
Regular gardening can significantly cut the risk of heart attack or stroke (according to a Swedish study of 4,000 60-year-olds published last year), while it's been found that green-fingered folk experience less depression.
But, these benefits aren't exclusive to older people; time outdoors can work wonders for the health and happiness of kids too.
Certainly, gardens played a huge role in my own childhood. I was lucky enough to grow up in a rural area with a big garden. Weekend adventures revolved around building dens, burying and digging up treasures, climbing trees and playing hide and seek.
Life can be stressful and confusing for kids.
Getting outside is a chance for them to fill their lungs with fresh air, burn off excess energy and frustration, soak up the joys of nature and just play and have fun – away from the TV, computer and smartphone screens. It's also great for developing confidence and motivation.
Of course, not everybody has a garden, and not everybody grows up in the countryside where 'stranger danger' and busy roads aren't a constant anxiety.
But not having your own garden doesn't mean kids can't enjoy the outdoors.
There are community gardens, local playing fields, parks and woodlands – whatever you can find.
GARDEN GLEE
"Gardens can give children a great sense of freedom, beauty and enjoyment, especially if they don't have easy access to nature in their home environment," says National Gardens Scheme (NGS) chief executive George Plumptre.
"Often full of interesting things to look for and think about, gardens can provide children with hours of fun and stimulation. This could be through building a den with friends or learning about what creatures lie at the bottom of the pond.
PARTY IN THE PARK
Parks are a great place to get outdoors – and get active. It's recommended that kids have 60 minutes of physical activity a day, but many are falling short and rising child obesity rates are a serious cause for concern for short and long-term health.
But as well as being vital for preventing diseases, exercise boosts general happiness and confidence levels and will help youngsters sleep and concentrate better as well; good news for them and you!
Going to the park is free, and there's a park local to everyone.
You could organise a family cricket or football match or any sort of games you enjoy. It gets the kids active and outside and encourages a bit of healthy competitiveness – and you won't even be thinking that you're exercising as it'll just feel like you're having fun.
GO FOR A BONDING WALK
Going for a walk with your child means you'll both be filling your lungs with air, getting some gentle exercise and you'll be more relaxed and can focus your full attention to listening to them.
"Walking side by side is a lovely time to connect," says Dr Rebecca Chicot, co-founder of The Essential Parent Company.
"The action of walking is very meditative and children really open up when you are close but not face to face.
The conversations we have with our children on walks are often the most free and deep we will ever experience as there are no distraction – just being together, on a path, going in the same direction."