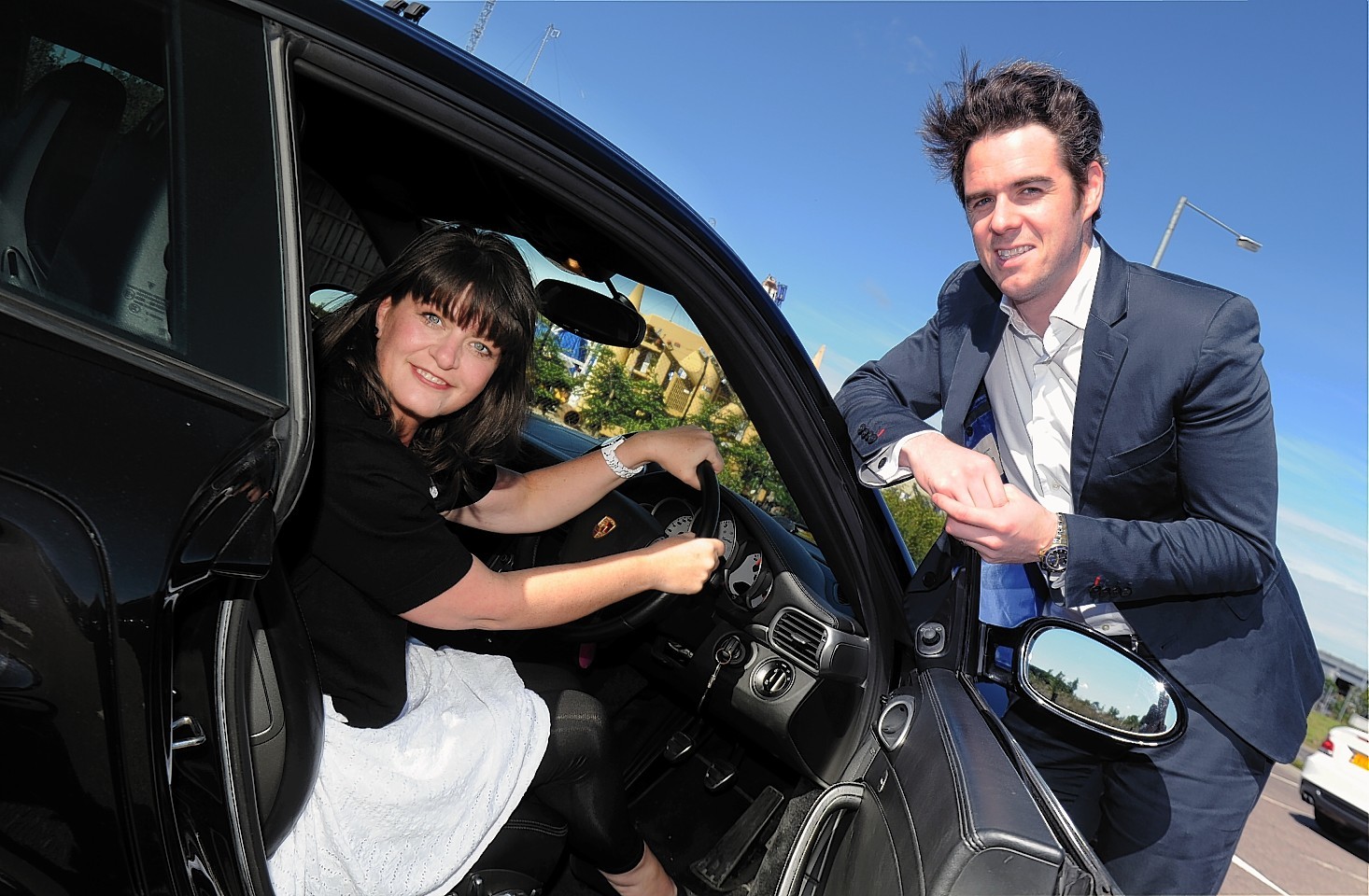 For ambulance technician Irene Cooper, caring for and looking after people is second nature.
Based within Huntly, her work covers the town and surrounding area, providing a vital emergency response service for those in need.
However, two and half years ago in February 2012, Irene found herself in the unfamiliar position of requiring help, instead of providing it after she was diagnosed with breast and secondary lymphatic cancer.
As a result, the mother of two spent three challenging months within the Anchor unit of Aberdeen's Royal Infirmary and it was here that her caring instincts came to the fore yet again after a nurse explained to her the work of north-east cancer charity Clan Cancer Support.
Irene explained: "When I was diagnosed, my initial thoughts turned straight to the well-being of my family, in particular my daughter Beth who was eight at the time.
"I'm naturally one of those people who help others, I'm not used to people giving me help but I really wanted to do my utmost in making sure that Beth was able to cope.
"I was really quite ill and had been in the Anchor unit at ARI for some time when a nurse started explaining to me the work of Clan and the help it can provide to families and children. I phoned straight away from my bed and a counsellor came to visit myself and Beth within days; and they've been by our side every step of the way since.
"After an initial three months of not really knowing what was going to happen, I began an intensive year and half of chemotherapy and radiotherapy. It was during this time that Beth and I properly began our counselling sessions with Clan and I can't emphasise the importance of these meetings enough.
"The charity was so supportive of Beth and it was comforting to know that they were there to help us through."
It was during one of these counselling sessions that Irene was first encouraged to begin a bucket list; a checklist of goals that she wanted to achieve in the future. Go on a cruise, ride in a hot air balloon, decorate her house and be a passenger in a supercar were just some of the items that appeared on the line-up.
Now in a stage of remission from her treatment, Irene is determined to tick off as many of these as possible and got the chance to do this at the weekend after being nominated
by Clan to be a passenger in the Scoro SuperClan event. Created by leading recruitment consultancy Scoro Solutions, the annual event sees a host of supercars come together to hit the open road in an effort to raise funds for the cancer support charity.
And for Irene, who was looking forward to swapping her ambulance for something a little more luxurious, the day offered the chance for her to do something that she never imagined doing.
She added: "All through my life, as a result of one thing or another, I've never really had a fancy car – in fact the fanciest vehicle I've ever been behind the wheel of is my ambulance! I've always fancied a trip in a supercar and I'm so proud that Clan nominated me to be part of what was a special day. They've really given me the chance to do something that I never dreamt of doing.
"Sometimes, during a cancer diagnosis, you need to see kindness. There are times that you almost forget that someone cares. It can be lonely as you don't want to burden your family with worries. But Clan, through this generous offer and the help it provided, and continues to provide to myself and my family, have helped me see this.
"The charity's strapline is to comfort always and this is exactly what they've done. They've constantly offered a monumental level of support and it's something that I will always be grateful of."