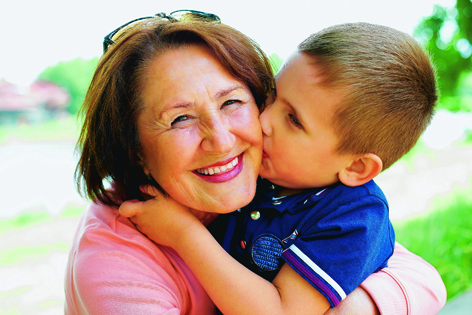 To herald the beginning of a new year, the nation's family and parenting experts reveal the resolutions they'd like British families to make for 2015
ANNA FEUCHTWANG
Chief executive of the National Children's Bureau
"A simple thing that all parents can do to show their love for their children is to make a will. Statistics show that in people of parental age, approximately one in four deaths come unexpectedly, with little time to put in place the arrangements that can make all the difference to a child. But still only a quarter of parents of young children have made a will."
JEREMY TODD
Chief executive of the charity Family Lives
"Stop arguing with your ex and make this a New Year's resolution now, as all the evidence points to the importance of children having good, positive, meaningful relationships with both parents; and developing significant resentments and difficulties later in life if they feel this has been deliberately prevented. We'd encourage you to just find a way to talk through the pain and resentment."
TAMSIN KELLY
Editor of the parenting website Parentdish
"Don't worry about what other people think or how other people bring up their children. By loving your children, giving them attention and slowly preparing them for adulthood, you're doing a great job as a parent.
"Having children is a (very large) part of your life, but try to keep some aspect of your day for yourself – at least half an hour to watch your favourite TV programme or enjoy a cup of tea in peace."
ADRIENNE BURGESS
Chief executive of the Fatherhood Institute 
"Compliment the other parent at least once a day and look after that relationship: that's the very best way of taking care of your child. Relax and enjoy the little things. Laugh lots and if you hardly ever feel like laughing, seek help.
"Try 'Uh huh' parenting: when your children tell you something, don't offer advice or an opinion. Look pleasantly encouraging ('uh huh') and let them tell you more."
LYNN CHESTERMAN
Chief executive of The Grandparents' Association
"Family is important in a child's life. If you're a parent who's denied your children contact with their grandparents, as long as it is safe to do so, reconsider your actions."
CARI ROSEN
Editor of Gransnet 
"Examine your attitudes to older people. Are you writing off people with experience, wisdom, perspective, time and energy because you've got a prejudice against grey hair and wrinkles? Good things don't necessarily come in young packages; resolve to challenge everyday ageism."
JONATHAN DOUGLAS
Director of The National Literacy Trust 
"Read with your child for at least 10 minutes a day – then curl up with a good book yourself. Fostering a love of reading at home is crucial to children's future happiness and success.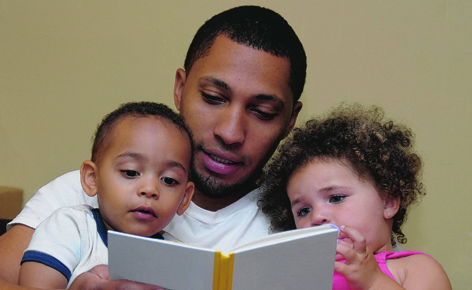 "Parents are really important reading role models and our research shows that children's attitudes to reading improve the more they see their parents read, so we would encourage all parents to make time for enjoying a good book themselves."
ANNA BURBIDGE
Of breastfeeding charity La Leche League GB
"New mothers need to be in the centre of a support network to encourage and empower them. We would like to see it made clear that the law supports the right of women to breastfeed in public spaces, and for there to be flexible working hours for breastfeeding mothers who return to paid work."
MARK LEVER
Chief executive of the National Autistic Society
"Our biggest hope for 2015 is that more families understand autism and bear this in mind when they interact with others.
"Misunderstandings surrounding autism are all too common and our supporters often tell us that they encounter misinformed or judgmental attitudes which leave them feeling isolated. Understanding and support from their local community can make a huge difference."
ALEX SMITH
Founder of Harrison's Fund
Alex set up the charity Harrison's Fund after his son, Harrison, now aged eight, was diagnosed with Duchenne muscular dystrophy – a fatal disease that sees most boys die before they're 20.
Harrison's illness progressively affects his strength and endurance, making everyday tasks increasingly difficult.
Alex has spent the last two years focusing on the charity's work in trying to find a cure. His resolution is: "To live in the present next year and to listen to and hear all my family."
PROFESSOR GRAHAM MACGREGOR
Chairman of Consensus Action on Salt & Health
"It only takes four weeks for your taste buds to adjust to less salt, so for this year's resolution, why not give it a go?
An easy way of seeing how much salt you're eating is by reading the pack nutrition labels. Try and stick to a daily limit of 6g or less, and see how you get on. You won't miss it."
KATHARINE JENNER
Public health nutritionist and campaign director of Action On Sugar
"We encourage families to give up sugary drinks for January. Sugar in drinks has no nutritional value and is linked to obesity, type 2 diabetes and dental caries.
"We must particularly protect children from this public health hazard. So drink water instead of fruit juice and fizzy drinks, and gradually reduce the amount of sugar you add to your tea and coffee."
MAGGIE SIMS
Children's Food Trust, head of Let's Get Cooking 
"When you're juggling work and family life it can be easy to reach for takeaway or ready meals even though home-cooked food is healthier and often cheaper.
"Making a resolution to cook from scratch just once a week is a really good place to start. Absolutely anybody can learn to cook."