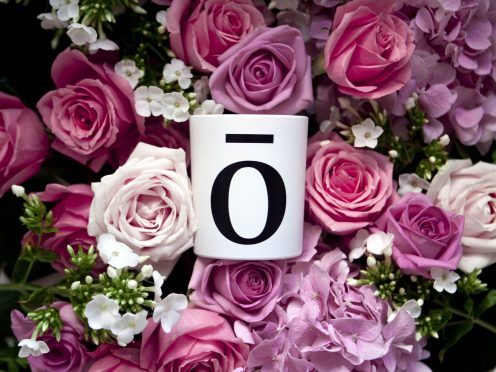 A festive fragrance works wonders for conjuring Christmas spirit. Gabrielle Fagan sources super smells for the season
The power of scent is well-known – it can turn back time, bring back memories and transport us to other worlds in a nanosecond, which probably explains why more and more of us are embracing home fragrances. Especially at Christmas time, when we feel nostalgic as well as merry.
The season, of course, has its characteristic scents, from fir trees and woodsmoke to mince pies and mulled wine – and just a hint of those conjured by the magic of a room spray, candle or diffuser, can evoke the warm, welcoming spirit of holiday time.
There are a myriad more increasingly sophisticated scents too, which can appeal individually and say as much about our style and taste as a personal fragrance.
"This winter, fragrance is all about the beauty of the outdoors, and those who want to be reminded of all their best childhood memories of the season need look no further than the enchantingly beautiful scents conjuring crisp frosted pines, fir tree, winter citrus, holly, ivy and soft white musk notes, representing the first snowfall of winter," says Roz Wicks, marketing manager at fragrance house, Symrise.
"For some, nothing makes the season like the smell of spice and there's an increased focus on food inspired scents this year – brambleberries, cranberries, clementines, cloves, gingerbread, roasted chestnuts, cinnamon, ginger, tonka beans and cardamom. These will fill the house with warmth and cheer on a cold, dark winter's eve."
Those seeking glamorous scents for late-night winter soirees could, she suggests, embrace warm oriental notes; rich frankincense, sweet myrrh, velvet rose, sandalwood, cedar and golden amber, to conjure a party atmosphere.
Choose super scents for every seasonal occasion, whether to soothe stress as you battle with the preparations, conjure festive atmosphere or simply ramp up the party spirit…
:: WICK WISDOM
Use a candle snuffer when extinguishing candles. This avoids movement in the wick and debris falling into the melted wax which will cause smoke when you relight. Ensure wicks are trimmed to a maximum length of 5mm before lighting and the wax is clear of debris or dust. Keep a candle on a flat surface and not near draughts, which can cause flickering and uneven burn. Make sure you burn a candle long enough so the wax fully pools across the surface, but no longer than four hours at a time.
:: ADVENT COUNTDOWN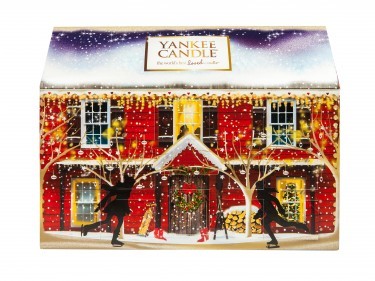 Make each day in the lead up to Christmas special, with a fragrance of its own. Yankee Candle's Advent House In The Snow, £27.99, features a tea light for every day in one of seven seasonal scents, including spiced orange, snowflake cookie and winter glow, as well as a Christmas Eve votive. If you'd like to specifically match your fragrance to your personality, the company's Fragrance Finder app can help you refine your choice (yankeecandle.co.uk).
:: STRESS SOOTHERS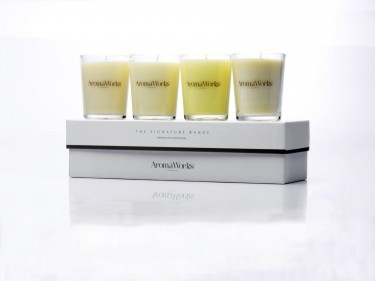 For all its charm, the pressures of Christmas preparation can leave us feeling frazzled rather than festive – so call for the scent soothers! AromaWorks has four designed to appeal to the senses: Nurture to relax, Serenity to restore, Inspire to bring balance, and Soulful to calm jangled nerves, all available in their Box Of Signature 4 set, £42.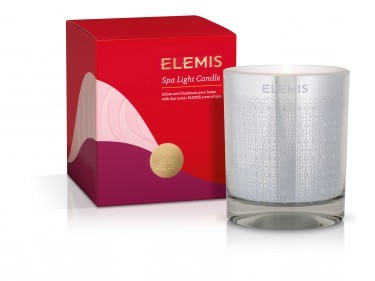 Running a hot bath, dimming the lights and lying back to soak up the scent of an Elemis Spa Light Candle, £25, which aims to bring peace with vanilla, and then re-energise with orange and cinnamon, is a great stress-buster.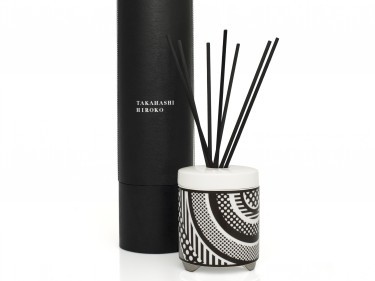 For an exotic take on tranquillity, Japanese Takahashi Hiroko has an innovative new range of four fragrances, presented in bone china containers with striking monochrome designs. Ichi is redolent of a rain-refreshed landscape with notes of lily of the valley, jasmine and vetiver. Diffusers, £75 each, Unique & Unity.
:: COSY NIGHTS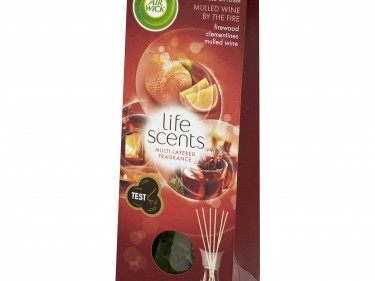 Sitting by the fire writing shopping lists – or, more importantly, Santa requests – is essential, and the right scent could help you make light work of the task. "My favourite fragrance for this time of year is a blend of clementines, mulled wine and firewood, in Mulled Wine By The Fire," says TV presenter Amanda Lamb. Air Wick Life Scents Mulled Wine By The Fire reed diffuser, £4, Asda.
:: WOODLAND WALKS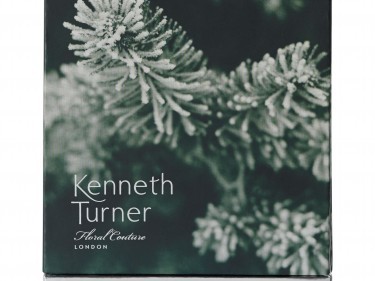 "Just like a favourite perfume, scented candles can transport us back in time and bring back wonderful memories, with many people using a favourite seasonal scent year after year," says Laura Lee, a florist and event specialist who's helped Kenneth Turner – the fragrance-maker beloved by celebrities including the Prince of Wales, Vanessa Redgrave and Sting – to create three new seasonal scents: Masquerade, Winter Berries and Midwinter, from £42 each.
"Midwinter's based on a walk on Boxing Day through trees laden with lime-green mistletoe – so it includes the fragrance of that with pine, rosemary and thyme, and sparkling musks."
For a bright, bracing aroma also reminiscent of a stroll in winter woodland, Jo Malone's Pine & Eucalyptus Home Candle, £42, hits all the right notes.
:: MAN UP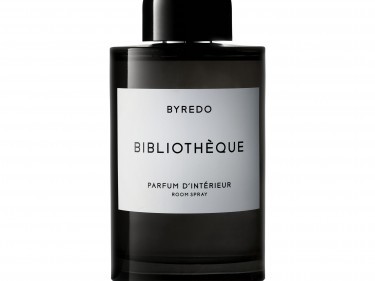 Home fragrance doesn't have to a girly pleasure nowadays, as there are plenty of scents to appeal to the boys. The tangy-sweet odour of old books, beeswax polish and wood-panelling is conjured up for a 'library' scent using plum, peach, leather, violet and patchouli in Bibliotheque by Byredo. A limited-edition Room Spray, £60, Liberty. "It's a timeless scent, unique and quite addictive," says Byredo founder, Ben Gorham.
Alternatively, a Havana Candle, from £20, Karma Feeling, combines the macho scent of Cuban tobacco and oak.
:: PARTY SPARKLE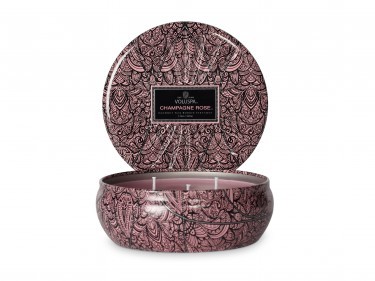 Partying and socialising with family and friends is all part of the fun of the season. Before you pop a cork, instantly conjure a party atmosphere with a Champagne Rose Candle, £25, Voluspa, which has notes of brut rose champagne, chilled and poured over cassis berries and edible white rose petals.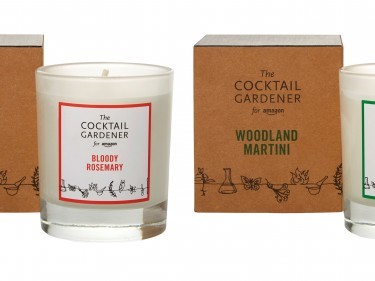 The aptly-named Cocktail Gardener candle range from Amazon has four fragrances, £30 each, created by mixologist, Lottie Muir. "These candles are inspired by years of experimenting with the intense aroma and flavour of plants to capture the joy of nature in a glass," she says. Bloody Rosemary has uplifting notes of rosemary, grapefruit and oak, while Woodland Martini is a velvety mix of sage, Douglas fir needles, cedar and musk.
:: DIVINE DINING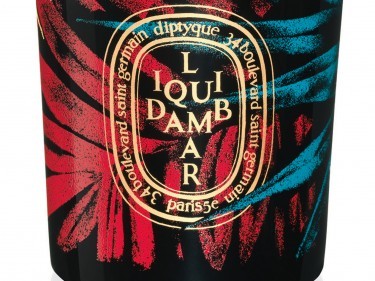 Enhance a gourmet feast with Diptyque's Liquidambar, from £28, which is spiced with nutmeg and cinnamon, then blended with muscovado sugar for a sweet aroma.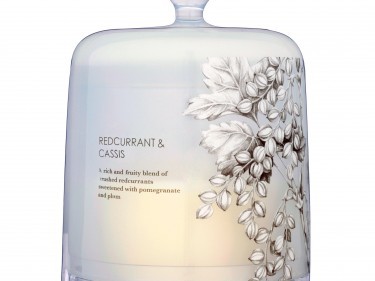 Meanwhile, by Sainsbury's Redcurrant And Cassis Cloche Candle, £15, is a rich fruity blend of crushed redcurrants, sweetened with pomegranate and plum.
:: FLOWER POWER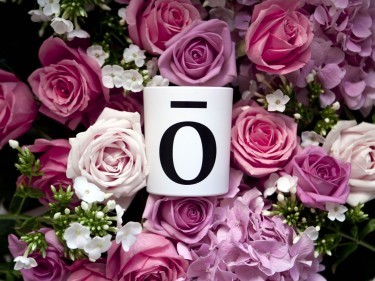 Heady floral fragrance adds a hint of luxury and evokes rooms filled with bouquets. "Perfume is said to complete a woman's outfit, and home fragrance completes a home, because it should be tailored to the style and personality of the owner," says Leo Gibbon, co-founder of new home fragrance company, IIUVO. Its Ajon candle, £50, has a scent inspired by Gibbon's mother's floristry workshop and contains a blend of orange blossom, jasmine, rose and the essence of a classic gardenia (available direct from the company or from Liberty).
For a budget-friendly option, check out the floral Leafy & Lovely Box Candle, currently reduced from £6 to £4, Superdrug.
:: FRAGRANCE DESTINATIONS
Airwick: www.airwick.co.uk
Amazon: amazon.co.uk
AromaWorks: 0118 948 7071/aroma-works.com
Diptyque: 0800 840 0010/diptyqueparis.co.uk
Elemis: 0117 316 1888/elemis.com
IIUVO: iiuvo.com
Jo Malone London: jomalone.co.uk
Karma Feeling: 07590 331 757/karmafeeling.co.uk
Kenneth Turner: 0844 567 1000/kennethturner.com
Liberty: Liberty.co.uk
Sainsbury's: Sainsburys.co.uk
Superdrug: Superdrug.com
Unique & Unity: 0845 605 9699/uniqueandunity.co.uk
Voluspa: 01793 487 684/voluspa.co.uk
Yankee Candle: www.yankeecandle.co.uk
The White Company: 020 3758 9222/thewhitecompany.com