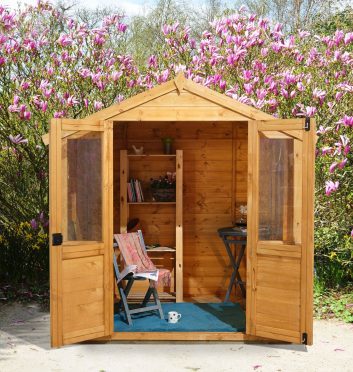 A wild-west-themed saloon near Huntly, a renovated nuclear bunker in Brechin and a boat wheelhouse in Caithness have all been shortlisted for the 2016 Shed of the Year Award.
What these extraordinary creations show is that there's more to a shed than somewhere to keep garden equipment and bikes.
And while you may not want to go to the same lengths as these extraordinary shed owners, there's nothing to stop you turning your shed into a summerhouse.
Forest, a leading manufacturer of FSC sheds and summerhouses – has some top tips on how to turn your shed into a sumptuous summerhouse that will become the focus of your garden this summer.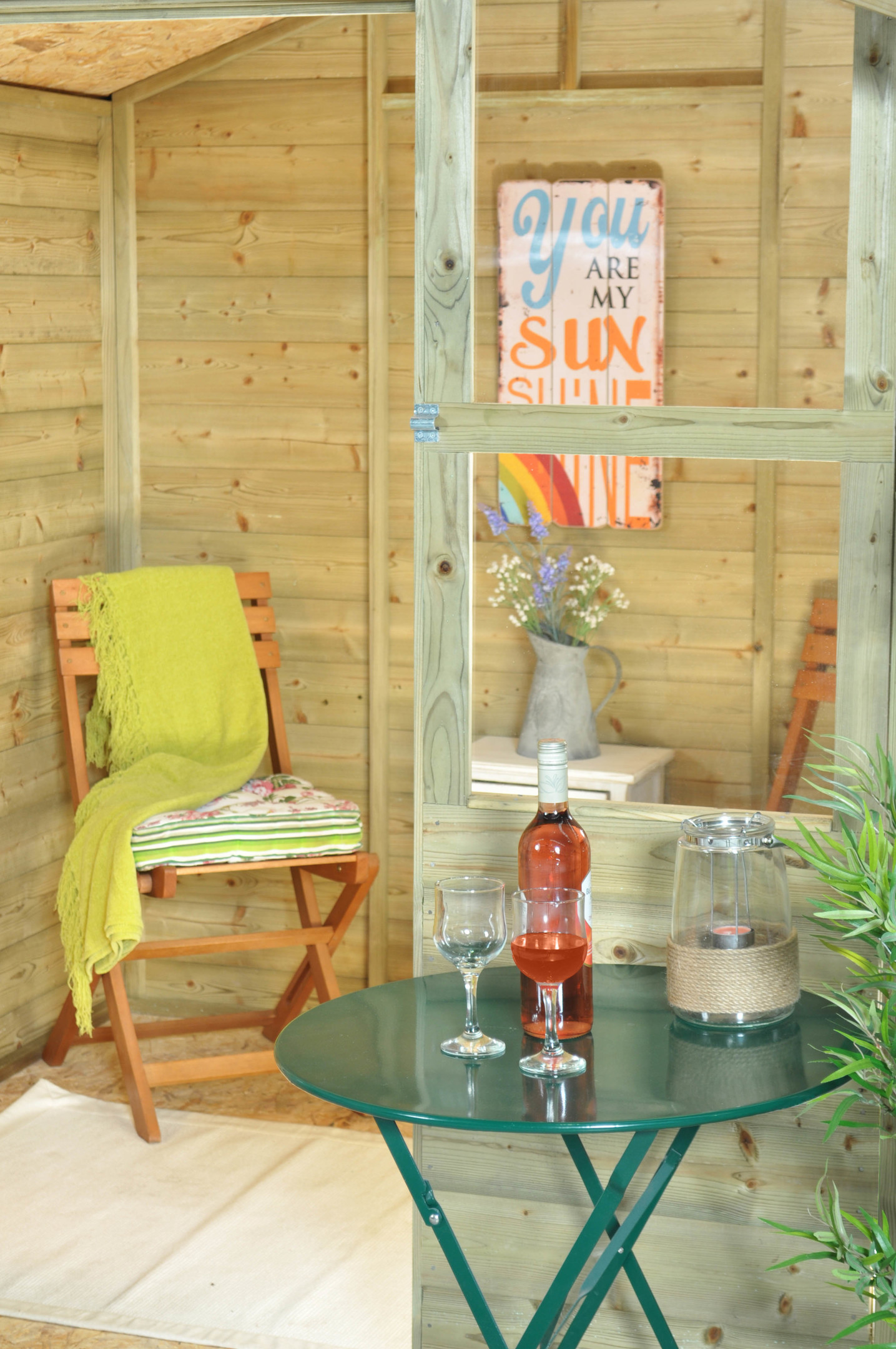 1. SET THE SCENE
Clear the clutter in your shed, sweep out all the cobwebs and dust. Clean any windows, make any repairs needed and just generally clear the space around the structure so you can get to work.
2. LIGHTEN UP
Summerhouses are all about allowing light in so you can look out on your garden. If your shed doesn't have any windows, you need to add some. Perhaps the easiest way to do this would be to remove the old door and substitute for one with windows already installed – an old french door would make the perfect addition if you can find a second-hand one that can be supported by the existing structure.
3. ADD SOME COLOUR
Painting your shed inside and out will allow you to achieve a real sense of transformation, and also add extra protection from the elements.
There are now some fantastic summer colours available from your local garden centre and DIY stores for this purpose – why not buy extra for your fences, planters and other timber garden features to really tie the garden together.
Forest's sheds come with premium tongue and groove flooring, or chipboard – either way, consider painting yours and laying a rug or carpet for extra comfort.
Create a pretty village green feel by installing a line of bunting around the roof, or even some solar fairy lights for when the light fades.
4. FURNISH TO FINISH
Now for some quality nesting action. Depending on space, try and instal a cosy chair or a table and chair set with cushions, and perhaps hang up a few pictures and a book shelf to make it feel even more like home.
Greenfingers.com sells some handy shed shelf brackets that can be simply hung over the internal battens of the shed (where the roof meets the top of the internal wall panel) to instantly create a place to store books, vases, pictures, hobby items – anything you want. It's your space.