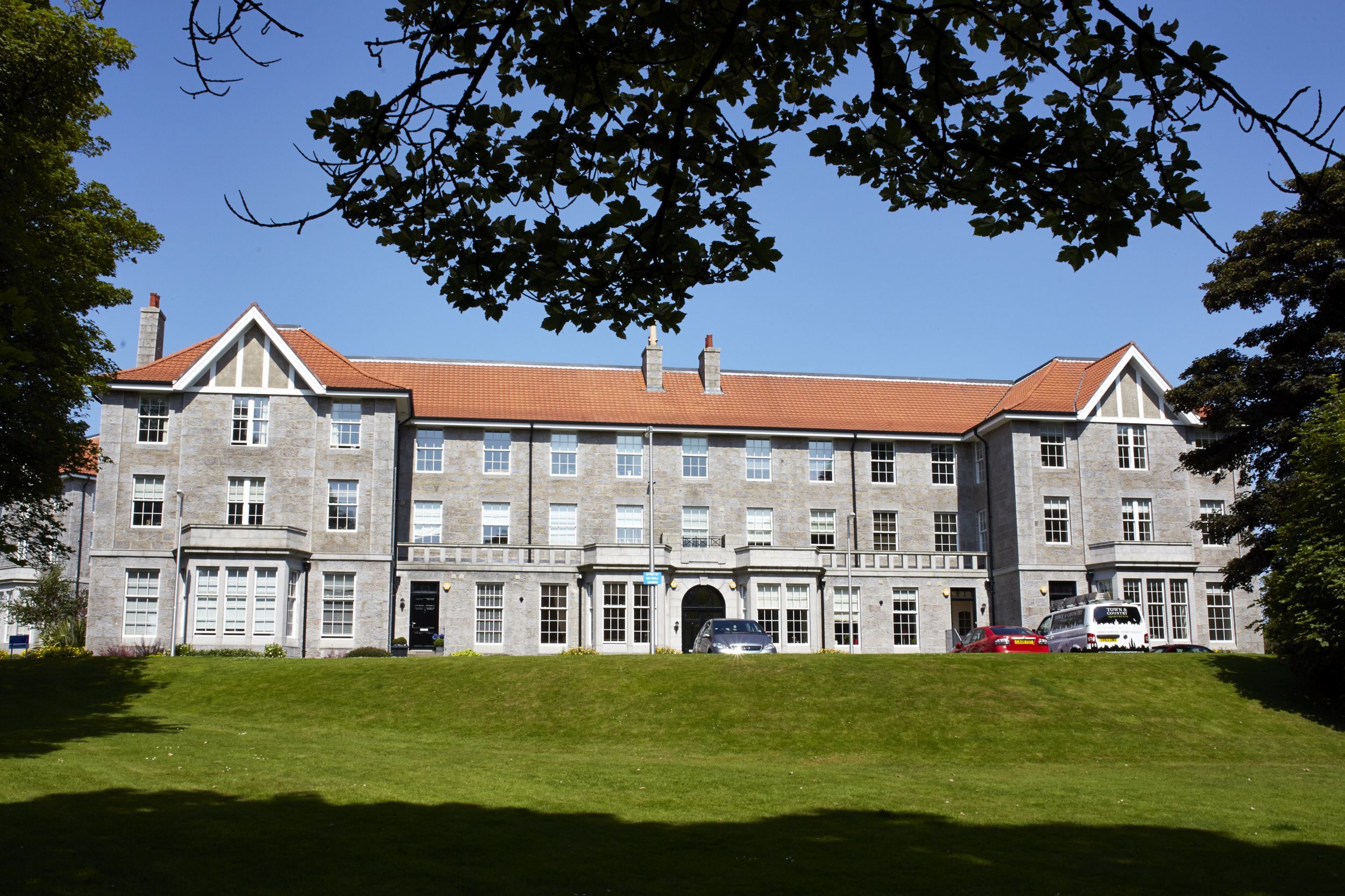 Andrew and Lesley Milne, both retired teachers, decided two years ago that the time had arrived for them to leave their family home in Westburn Road, Aberdeen, where they had lived for 41 years.
They decided that moving to a flat was an appealing option, due to the ease of maintenance as well as physical accessibility.
After visiting various developments and home-builders in the area, the couple discovered The Campus by Cala Homes at Hilton and instantly fell in love. Particularly appealing was the way in which Cala had developed the site while retaining the original buildings, sympathetically incorporating modern flats.
After touring the idyllic grounds and stunning show apartment, Mr and Mrs Milne decided to purchase a luxury two-bedroom third-floor home.
Situated on a former University of Aberdeen campus, Andrew and Lesley's new home offered more than just a beautifully appointed apartment – it also boasted fantastic sea views and a lift for ease of access.
Both from educational backgrounds, Lesley, a former music lecturer, taught in the same building where her new apartment is now located. Lesley had taught music in the Northern College for teacher training, on the same site as the flourishing community created by Cala.
The nostalgic location also proved meaningful for Andrew who attended nursery school where Cala's nearby sister development, Hilton Avenue, is being created.
"My wife and I have lived in Aberdeen most of our lives and our children and grandchildren were brought up within the city so we didn't want to move far away," Andrew said.
"Finding a stunning home on such a beautiful site was beyond our expectations and we instantly felt at home having almost grown up on the development.
"Our former home was too expansive just for the two of us and the garden in particular was becoming arduous to maintain.
"At The Campus we were favourably impressed at both the building structures and the landscaping which allow the traditional to merge with the modern in an aesthetically pleasing setting – especially after seeing the show homes.
"The appliances and finishes used in these homes are the finest I've ever seen in any showhome. While being very impressed by the structure of the apartment, the magnificent sea views instantly grabbed our attention.
"We are now settled in to and adjusting well to our new home. Downsizing can often be challenging but it is a golden opportunity to de-clutter and we have been very fortunate and not encountered any significant problems."
The experience of moving was hassle-free thanks not only to relatives and friends but also to the whole Cala team for facilitating the transition.
Andrew continued: "The Cala team has been very efficient from start to finish. Everyone recognised that this was a huge decision for us and were very kind and supportive. Special mention ought to be made to the sales consultant who dealt with us and our enquires – nothing appeared too much trouble.
"We would both like to express our gratitude to the whole Cala team for outstanding care and support. From our experience, we can assert with confidence that Cala's priority and mission is customer care and satisfaction.
"We really have had a wonderful experience and would recommend without doubt Cala Homes to anyone who is contemplating moving house."
The Campus is now sold out, but Cala Homes (North) is now taking enquiries for its latest luxury living development in Aberdeen as The Links at Dubford's sales office has now officially launched.
Property hunters looking for a prestigious home which combines the best of both countryside living and city slicker convenience need look no further than the newest collection of spectacular homes. Prices start from £475,000.
There are also homes available at Cala's intimate Hilton Avenue development which features 18 properties comprising of two blocks of six cottage apartments which flank the six semi-detached mews homes. Prices start from £285,000.
Rosefield Gardens – which features a collection of 73 signature range four and five-bedroom homes – is also available as part of the Cala Homes (North) collection. The current phase has two properties available, with prices from £775,000.
Sales suites are open Thursday to Monday 11.00am to 5.30pm or appointments can be made by telephone. For information on availability and future releases, register at www.cala.co.uk or call 01224 737837.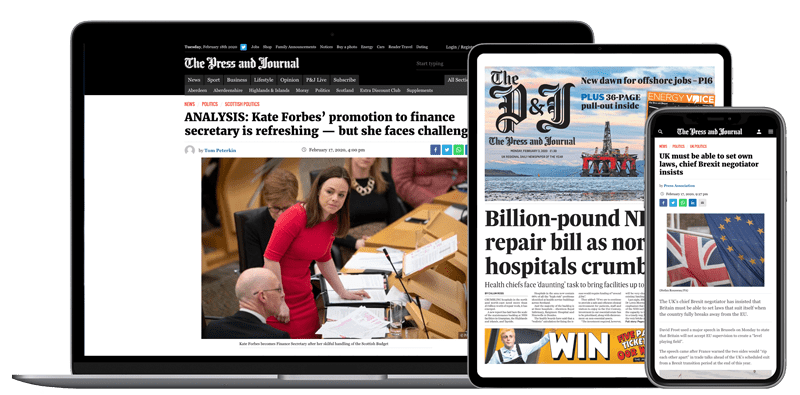 Help support quality local journalism … become a digital subscriber to The Press and Journal
For as little as £5.99 a month you can access all of our content, including Premium articles.
Subscribe