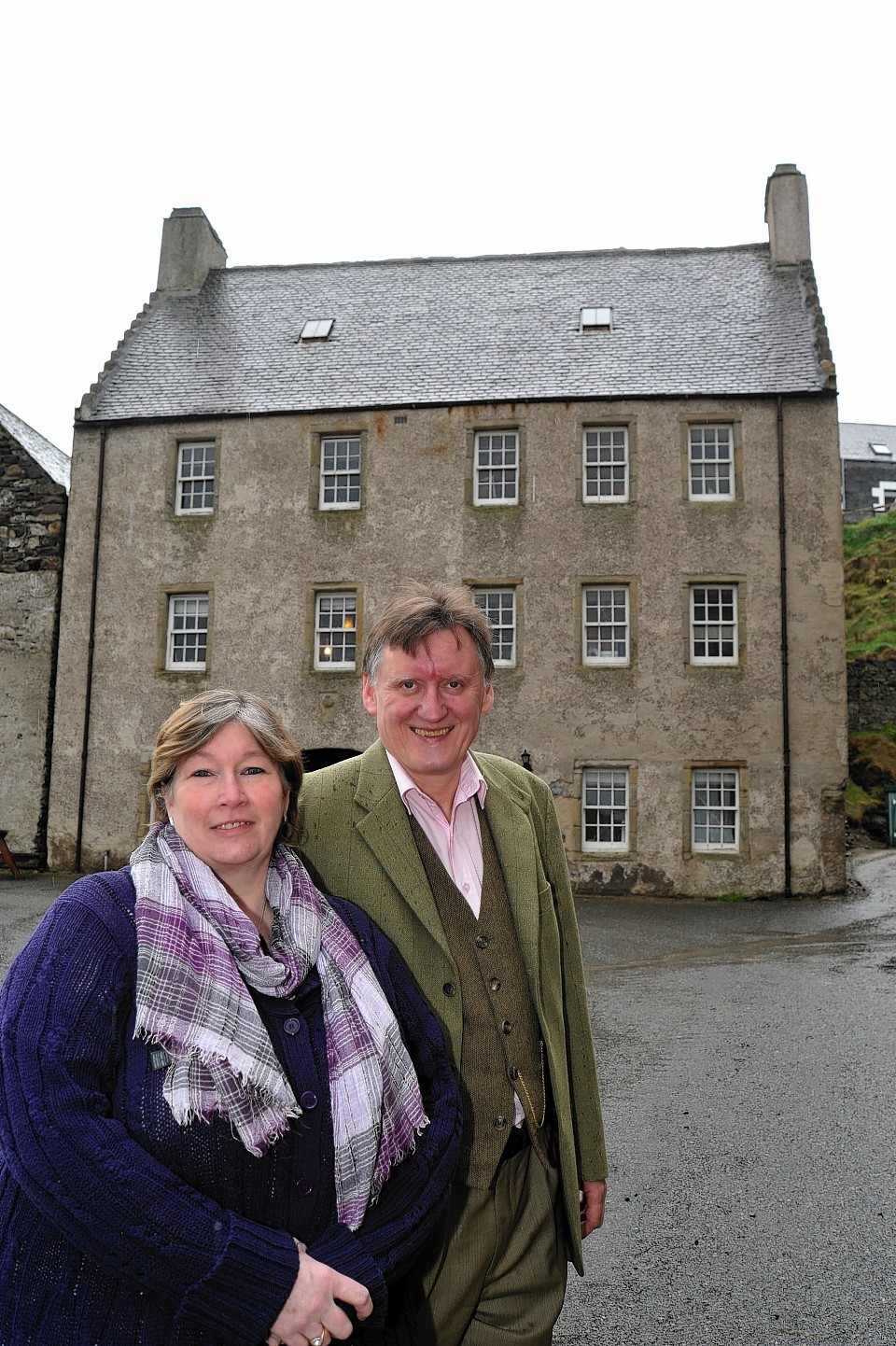 The boat festival in Portsoy has been the jewel in the crown for years.
But this fishing village has another feature that is definitely worthy of that regalia.
Look at pictures of the boat festival and of course your eyes are instantly attracted to the boats and crowds in the foreground. But look again.
Dominating the skyline is the Old Merchant House, which has stood in Portsoy since 1726 and has a very interesting history all of its own.
This substantial 18th century building was once home to one of the village's most famous residents – Alexander Brebner.
"He was actually quite a notorious smuggler and merchant in Portsoy who owned the house at the time," said Sandra Scrudis, who now owns the property.
"He was known as Laird Brebner and basically he had about eight boats and his own pier in the harbour. He used to get caught a lot so what he did was he employed a solicitor that lived in the house who dealt with his many legal battles."
And apparently some of Brebner's treasures could still be hidden in the house.
Sandra said: "Apparently the house is reported to have lots of concealed tunnels. If you look round the back of the house as you are standing in front of it, to the right hand side, there is a little hole. You can walk through it, it's an old smugglers hole. It's blocked up so far down and no one has had the guts or the fortitude to smash through, we don't know what's there. It is just waiting to be discovered."
Sandra and her husband John had been living in East Sussex at the time when they decided to uproot from one end of the country to the other to embark on a new project in Aberdeen in 2005.
They came up to the north-east to check the area out and decided to take a trip to the coast one day, ending up at Portsoy.
After noticing that the Old Merchant House was up for sale, they decided to take a look. After falling in love with it, they decided to buy it and use it as their base.
When the project in Aberdeen fell through, the couple initially used the three-bedroom house as a holiday home.
"We came up here every two weeks for nearly a year and a half," Sandra said.
"We had two dogs so we had to drive every time which was horrendous. But any time we went to go back home we just didn't want to leave Portsoy."
It was during one of these visits that they discovered Durn House, which was in a derelict state at the time and decided to buy it as a retirement project.
"We spent six years restoring Durn House and then when we decided to do the guest house thing with Durn House, we let Old Merchant House out as a holiday house and that's what it's been ever since."
As well as the location, it was also the Old Merchant House itself that first attracted Sandra and John to buying it.
"I'm someone who loves period houses anyway so it was the age of it and the size of it," Sandra said.
"It's actually four storeys high. I had this vision of turning it into this four bedroom luxury townhouse which you could quite easily do.
"On the harbour front, it's got two front doors, the main front door leads to the house but there is a second door that leads to a room which isn't converted, it would have made a fantastic studio or office. And then there's three floors above it, and a huge loft on the fourth floor which has exposed beams which you could put a mezzanine on so you could turn it into five floors if you wanted to.
"We just loved the scope and the size of it and the views are to die for. You can literally sit up in bed and look out across the sea."
One of Sandra's favourite parts of the house is the lounge area; a spacious room with three sash windows that open out and let you see the great views of the harbour.
And if you want admire them for a little longer, the windows have seats underneath them so you can sit and watch the world go by.
It also has an 18th century fireplace, great for those cosy winter nights. Being able to enjoy this house in all the seasons is also something Sandra has grown to love about it.
"I don't think it matters what time of year that you are there because the summer is fabulous but when you get some stormy weather, it's actually quite intoxicating sitting there and watching the waves and the wind. I think that can be quite stunning as well."
Sandra and John have put a lot of care into this home, meaning all its next owners will have to do is move their furniture in. But for those looking for some kind of project, it also offers that too.
"The house has two staircases, your typical one in the middle of the house and an internal staircase which runs up the whole length of the building and is concrete.
"It means if anyone bought the house, they could turn it into three holiday flats if they wanted to. You could take the wooden one in the middle of the house out and open up all the floors, it would be massive. It's basically a warehouse.
"It would also make a fabulous B&B."
The house is situated on the village's old harbour front so as well as great views and having a lovely beach on your doorstep, you are also within walking distance of all the amenities including a supermarket and post office.
It's hard to imagine why anyone would want to leave this home – believed to be one of the most famous buildings in Portsoy – but Sandra said they needed to devote their time to Durn House and so have put the house on the market for offers over £325,000.
"We wanted to renovate Merchant House and do what we wanted to do with it but we've been sidetracked and we think it's important that someone else gets the chance to take it to the next level.
"We'll be very sad to part company with her, she's been lovely. We've had some lovely times there and some special moments, we've got to keep focused on what we are trying to do now. It'd be such a waste if someone else didn't get a chance to do something with her."
The couple has also decided to hold a pre-register open day afternoon for anyone interested. It takes place on Sunday, May 25 from 1-5pm.
Contact: Sandra or John on 07709342030 or e-mail jssandy01@aol.com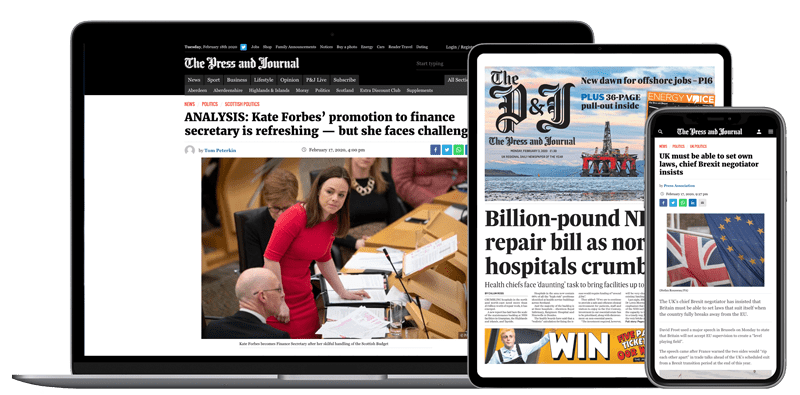 Help support quality local journalism … become a digital subscriber to The Press and Journal
For as little as £5.99 a month you can access all of our content, including Premium articles.
Subscribe