At only three years old, little Emilie Andersen can name almost any make of car, whilst her big brother Freddie is equally adept aged six.
It is perhaps no surprise that the impressive pair love all things to do with motors, thanks to their car-mad father, Chris.
But his love of fast cars runs deeper then a simple passion for their prowess, and the hobby is now being passed down through the generations.
Chris's own father, who sadly passed away when he was young, instilled in him his love of cars and in particular the classic Porsche.
Chris, who works in oil and lives near Inverurie, now drives his dad's 911 which was poignantly left to him and he has vowed never to sell the car.
But it's not just a family legacy which has seen Chris's love of classic fast cars flourish, and he, along with two friends, is now hoping to bring other enthusiasts together and make some cash for a good cause.
His hobby saw Chris become firm friends with work colleague, Mike Copeland, and his next door neighbour, John Sorrie.
After completing the North Coast 500 together, the group was eager for a new challenge and also wanted to make a difference.
After months of planning, they are now preparing for a very special coffee and cars event at H1 with all proceeds going to Stand Up To Cancer.
"I can't quite believe it's happening and it has really gathered momentum," said Chris.
"There's so many different reasons why we wanted to hold an event, and we've called the movement Drivers Collective.
"We wanted something that wasn't exclusive, you don't have to own a fast or an expensive car to be involved which is what makes Drivers Collective more inclusive than other car events.
"We just want people who are as passionate as we are.
"The three of us all got talking about our love of cars, our cars are our pride and joy.
"We all have fairly simple classics that we love and cherish, I got my love of cars from my dad.
"I've always had something interesting in my garage, it all depended on what I could afford at the time.
"I love having something noisy, looking after it, and of course the driving routes in Scotland are exceptional.
"I suggested a road trip to Mike and John, and somehow nine of us ended up doing North Coast 500.
"It was really successful and when it came to an end we started thinking about doing something else.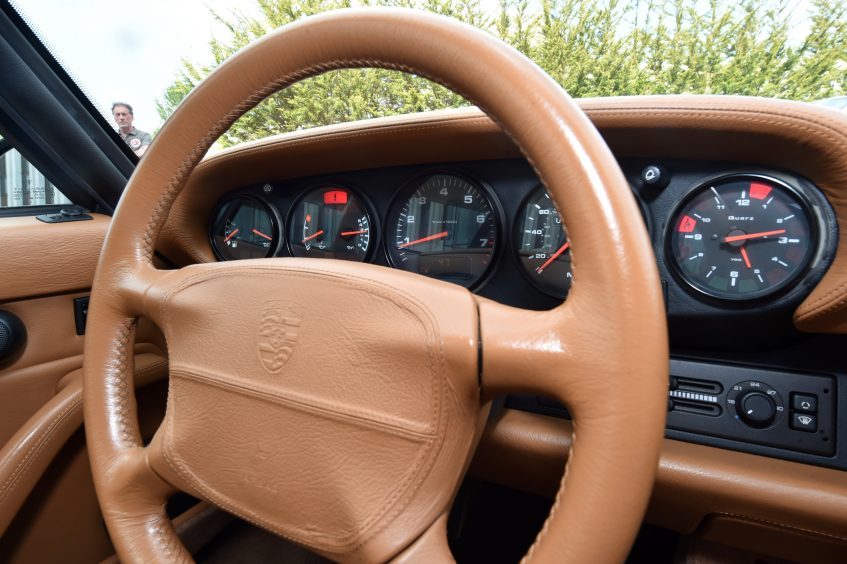 "We came up with this idea of an event which could also raise money."
Stand up to Cancer is a cause close to Chris's heart as several family members are currently fighting the disease.
The event was also due to welcome a guest of honour, Chris Drummond.
Drummond has been travelling the country in what he has dubbed 'A Race Against Time' after he was diagnosed with terminal cancer.
The team hope to raise awareness about early detection by visiting fellow petrolheads with his Porsche Carrera 3.2 backdate.
"We were so excited to have Chris Drummond on board at the event, but sadly he is too unwell to attend," said Chris.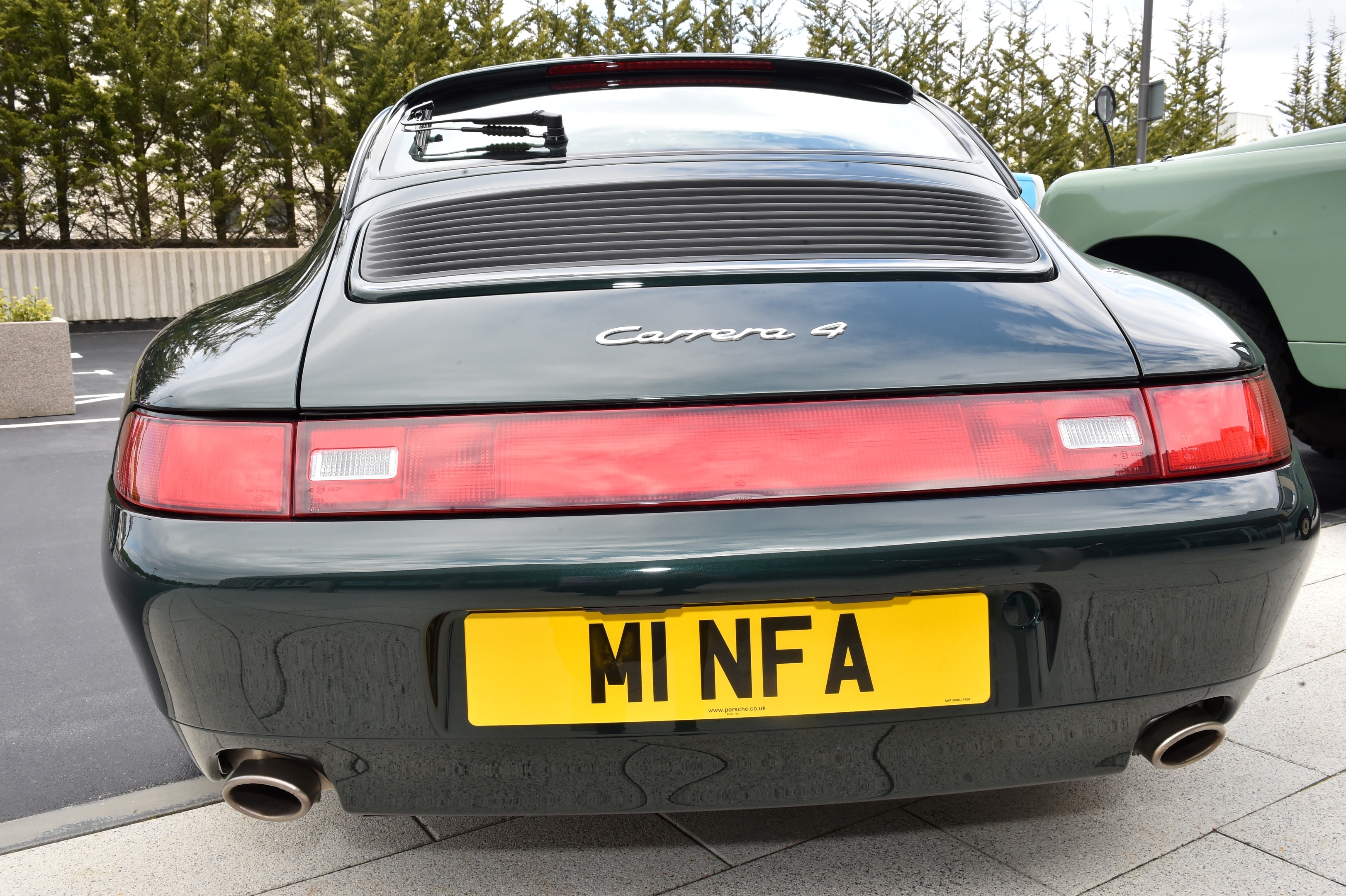 "His Porsche is still being sent in his honour however, and he is due to auction the car to raise money for Cancer Research UK at a later date."
Chris and co also hope that the event will attract lots of families, and his own children are fellow car enthusiasts.
"Both Freddie and Emilie love cars, you could say it was inevitable," he said.
"Freddie's first word was 'car' whilst Emilie can name different cars.
"My wife, Rebecca, despairs but at the same time my dad's Porsche is so important to the family.
"The kids love it and I will never ever part with it.
"I haven't carried out any modifications, it's a complete original and a real old school sports car.
"I always remind Rebecca that at least it's an honest hobby."
There are already roughly 85 cars signed up to the event and they are hoping that one final push could see the total rise to 100.
Catering will be provided on the day by Salt & Sauce, and the event will start at H1 Building, Hill of Rubislaw, in Aberdeen on Sunday at 8am. It will run till 11am.
"We're so grateful that H1 have provided their venue free of charge and we hope to welcome lots of people on the day," said Chris.
"If the event goes well we have a few ideas in the pipeline for Drivers Collective.
"My love of cars is a hobby which takes up more of my time than I originally envisaged, but I wouldn't have it any other way."
To find out more, visit www.facebook.com/thedriverscollective