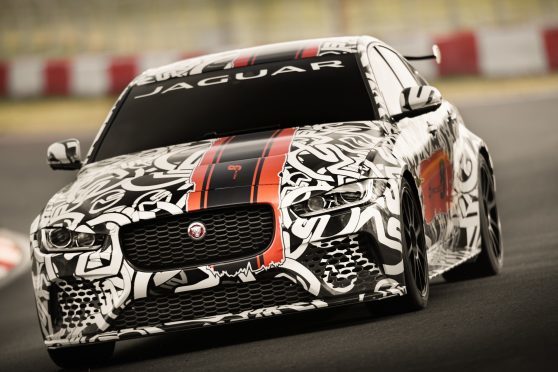 Jaguar has revealed its most powerful road-legal car ever in the form of the XE SV Project 8.
The executive saloon has been given a thorough going over by the company's Special Vehicle Operations division. It has been transformed into the noisy, be-winged performance car you see tearing around the Nurburgring here.
Under the chunky, vented bonnet sits a version of the 5.0-litre V8 also seen in the F-Type SVR sports car.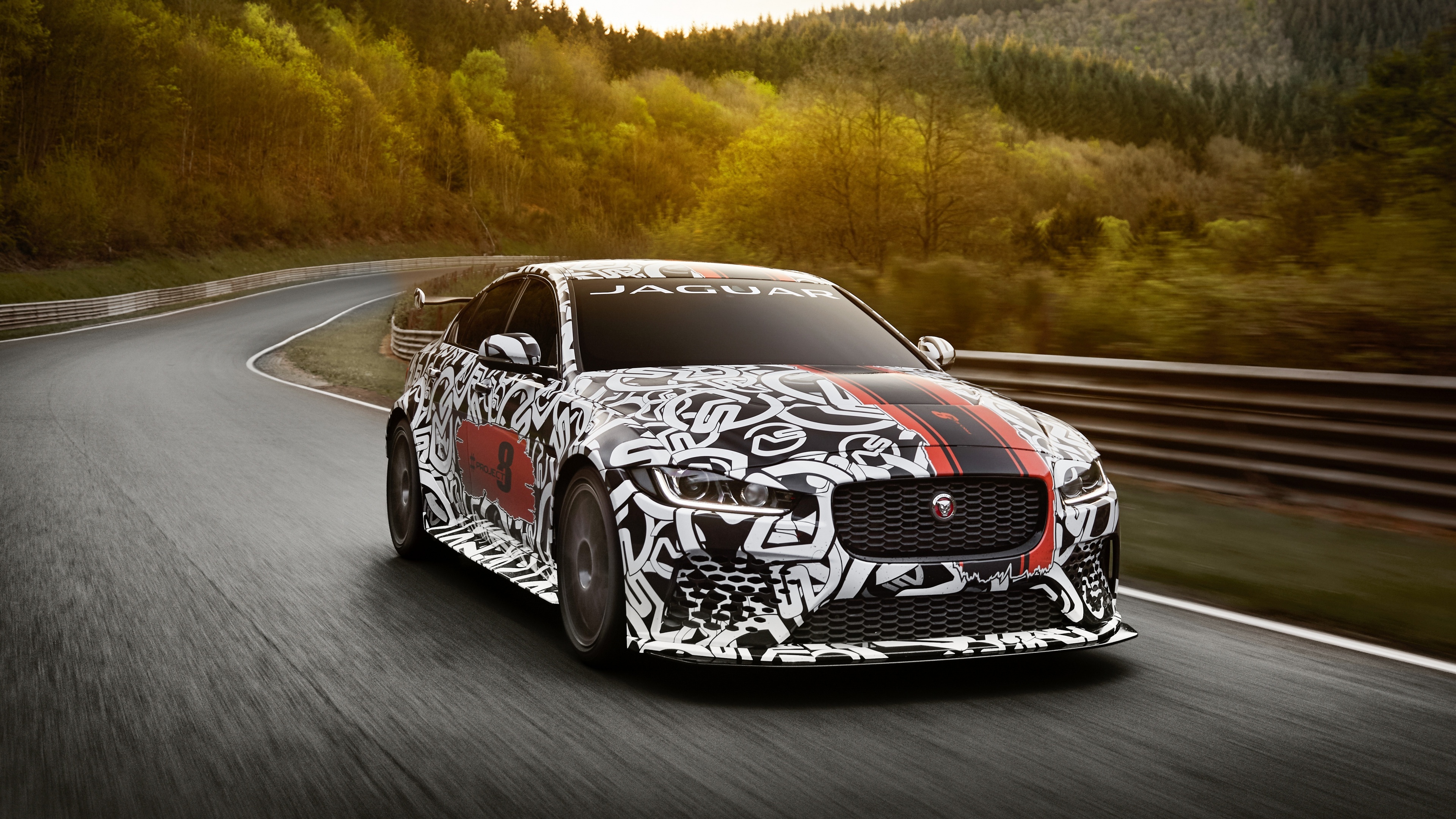 However, here it has been tuned for 592bhp – an increase of 25bhp – making it the most powerful Jaguar to ever hit the road. The prototype version is covered in a camouflage wrap in an attempt to hide some design details from prying eyes, but it is clear that the front bumper vents have been enlarged for improved engine cooling.
Looking further back, the rear arches are flared quite prominently, hinting at a wider rear track – though it might have been a simple solution to fitting fatter tyres to help grip. Finally, no amount of camouflage can hide that prominent wing on the bootlid.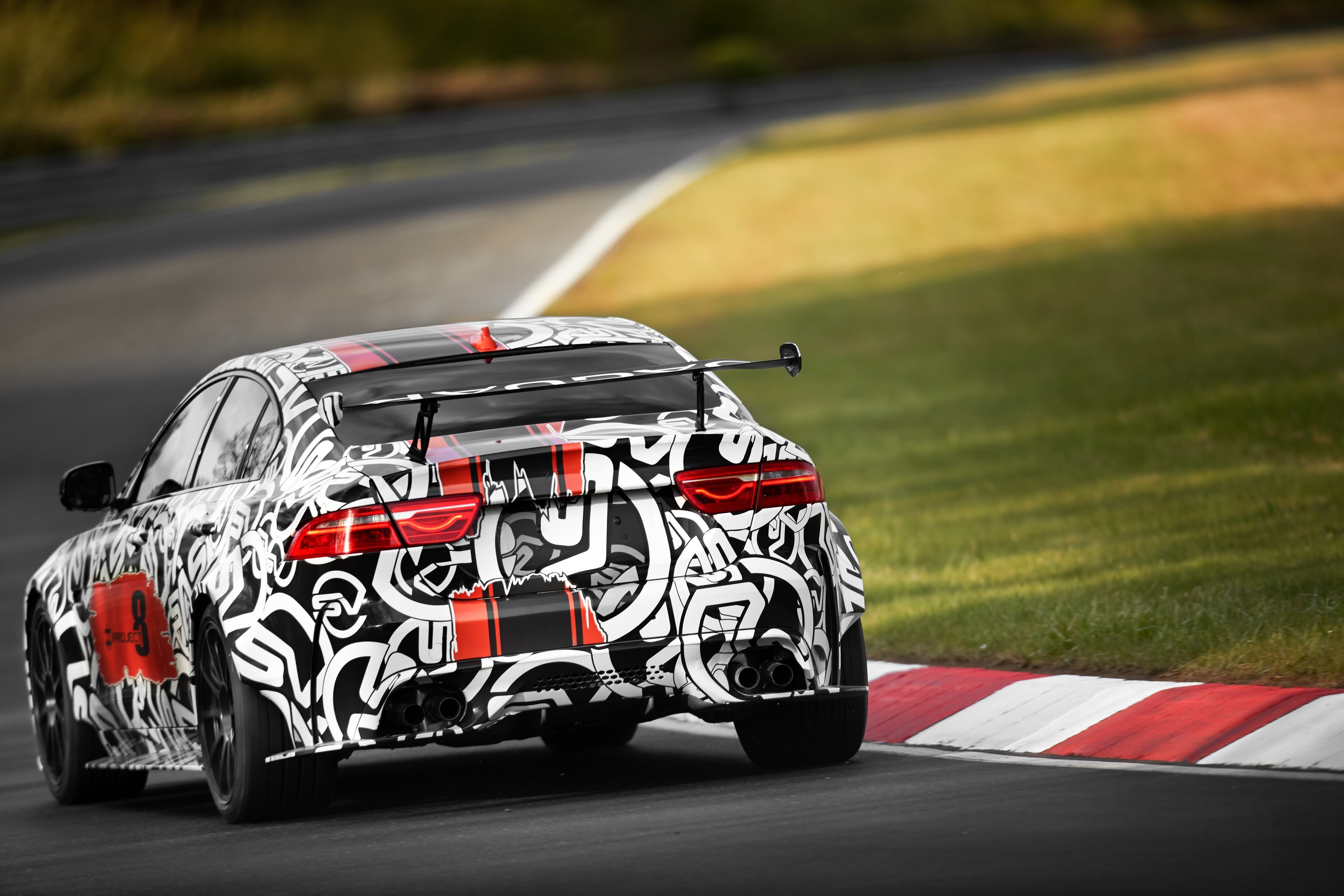 Just 300 Project 8s will be sold, with all hand-assembled at the SVO Technical Centre in Coventry.
The car will be fully revealed on June 28 ahead of its public debut at the Goodwood Festival of Speed the next day.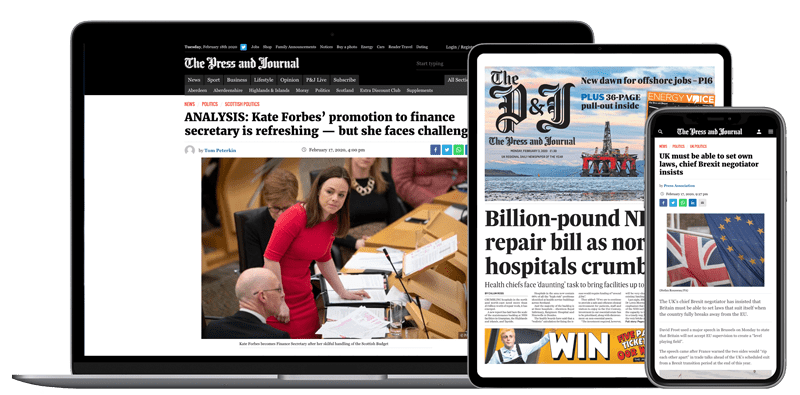 Help support quality local journalism … become a digital subscriber to The Press and Journal
For as little as £5.99 a month you can access all of our content, including Premium articles.
Subscribe