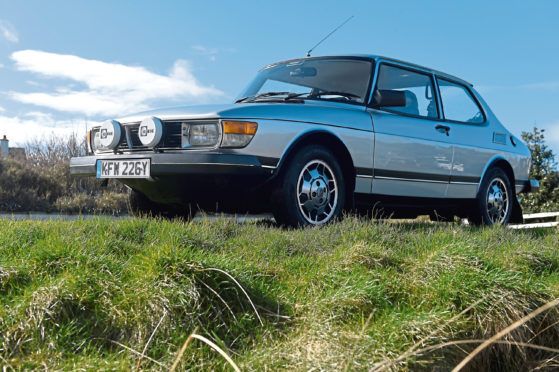 For many, the sight of classic cars trundling along country roads in summer is as quintessentially British as it gets.
Spotting a jewel-like bottle green Jaguar or perhaps a ruby red Porsche winding through traffic awakens a romantic nostalgia in all of us.
Many dream of the day they might finally be in the driving seat of such a vehicle, but for 68-year-old Chris Silver, not just any old classic would do.
"I first started getting into cars as a boy," remembers the Rosemarkie resident.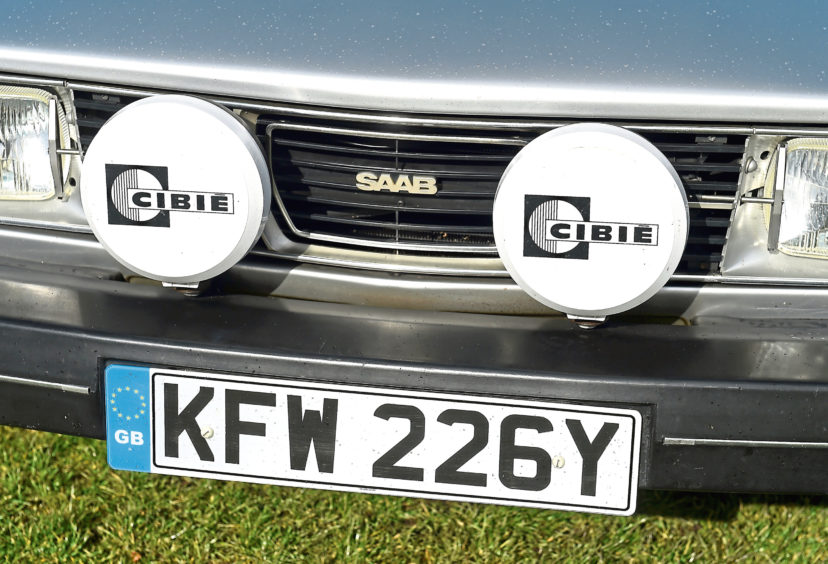 "My older brother was very mechanically minded and liked nothing more than getting under the bonnet.
"Me on the other hand, I tended to seek out cars with unusual looks or an element of rareness.
"I like the idea of knowing a car's history and being charmed by it."
Now 50 years later, Chris's fascination with unusual car models has finally been realised, as retirement brought with it enough free time to dedicate to his hobby.
His current pride and joy is a 1982 Saab 99GL, which unofficially holds an impressive title.
"It appealed to me because it's supposed to be the best in the country of this particular model," he said.
"According to the Saab Owners Club, it is in the best condition and with the most original parts of all the Saab 99GLs in Britain.
"It's done only 28,000 miles and has been very well looked after. I knew it was a special car the first time I saw it.
"It was actually owned by someone up in Arabella, near Tain, when I saw it for the first time.
"They took it to a car show what must have been about 10 years ago now, and that's where I got to know about it. But it was sold down south and went off the grid for years.
"I'd not given it any further thought until I was looking for a Saab of this type and came across this one online.
"I was sure it was the same one I'd previously seen and just had to buy it.
"It was brought up on a trailer and has been fantastic since, it's immaculate and not needed a thing doing to it."
As you might expect, Chris is careful to maintain the motor's pristine condition but, happily, he's not keeping it as a museum piece.
"It's a good car to drive, but certainly a car of its time," he said. "There's no power steering which means it can feel a bit heavy to steer at low speeds, and obviously, it's not as smooth as modern cars, but once you're out on the road it goes well.
"It certainly has its own charm, that's for sure, and there aren't many of this kind left.
"I've been a part of the Saab Owners Club for years and found that running a more unusual car like this generates a lot of interest. People like to know all the details."
An active member of the owners club and a regular attendee of rallies across the UK, Chris' summer calendar is booked up with an event almost every weekend.
It may be only March, but Chris is already gearing up for one of his favourites.
"Everyone talks about the North Coast 500 run in this area, but there are so many other spectacular roads which are virtually empty most of the time," he said.
"The Loch Ness Classic Car Tour is one of my favourite events because it takes advantage of these roads.
"It's about 150 miles give or take, through some of the most beautiful Highland scenery around Inverness.
"The event is only in its third year, but it's been a great addition to my calendar and I can't wait for the start of June to roll around.
"It's all put together in aid of local charities, so I'll be spending the next wee while raising some funds and crossing my fingers for a sunny day."
The Loch Ness Classic Car Tour takes place on June 8 and is limited to 65 vehicles. For more details, visit www.lochnessclassic cartour.weebly.com