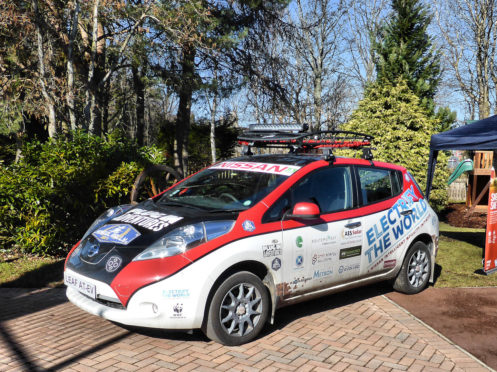 Love them or hate them, electric cars are big news.
There is no escaping their growing role in the modern world of motoring and tomorrow you can enjoy the second Electric Vehicle Exposition at the Grampian Transport Museum at Alford.
The event offers both enthusiasts and novices the chance to chat all things electric, as well as to share their experiences of what is the fastest growing sector of motoring.
This year's event has even attracted the attention of two leading electric vehicle manufacturers, with Tesla and Peter Vardy Jaguar set to be in attendance.
Tesla will be bringing their full event range of cars, including the recently released new Model 3, while Peter Vardy are bringing along the new electric Jaguar I-PACE.
Museum curator Mike Ward is pleased with the response so far: "We held our first electric vehicle event last year in support of our "It's electric" exhibition in the museum," he said.
"This tells the amazing story of how Aberdeen chemist Robert Davidson is historically recorded as the first person in the world to create an electrically powered carriage in 1839.
"The event began as a gathering of local electric car owners to share their ownership experiences with local people who are considering the benefits of zero emissions motoring but who might be unsure how it all works in real life.
"This year's event takes it one step further, with Tesla bringing their exciting new Model 3 and Jaguar their highly acclaimed Jaguar I-PACE.
"Both brands and a number of our event entrants have also kindly offered to give visitors considering EV ownership a passenger trip around our arena so experience for themselves the benefits of travelling with zero emissions.
"All owners of pure electric cars are welcome to bring their vehicles into the arena and join in the event."
Entrance to the EV Expo is open to all Grampian Transport Museum visitors for no extra charge between noon and 4pm on Saturday July 27, with the passenger trips from 2pm.