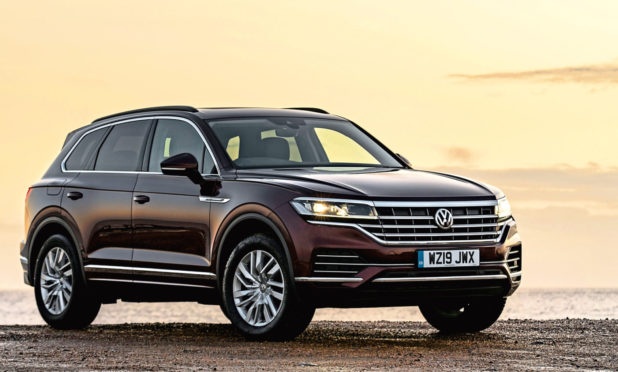 I'm going to tell you about the latest flagship from VW, the monster Touareg…but first I want to mention the humble Mini.
When it first arrived in 1959 it lived up to its name – a brilliant example of creating space in a compact package.
If you see one of them on the road these days you can't help but marvel at how tiny it is and yet can squeeze in at least four adults.
Leap forward a few years to the current MINI range and if possible park them side by side.
You'll find the entry model is almost a third bigger than the original classic version and when you look at the full-size Countryman it's actually more than 400mms – almost a foot and a half – wider and 1,300mms – more than four feet – longer.
It's the same for almost every model which has been around for a few years and updated – and expanded – over that time.
Quite simply, our cars are getting bigger – taller, longer and wider – and that's creating an unexpected issue beyond the size of the spaces in supermarket or multi-storey car parks.
It means it literally becomes a big problem if you're one of those people who like to tuck away their car in a garage at night.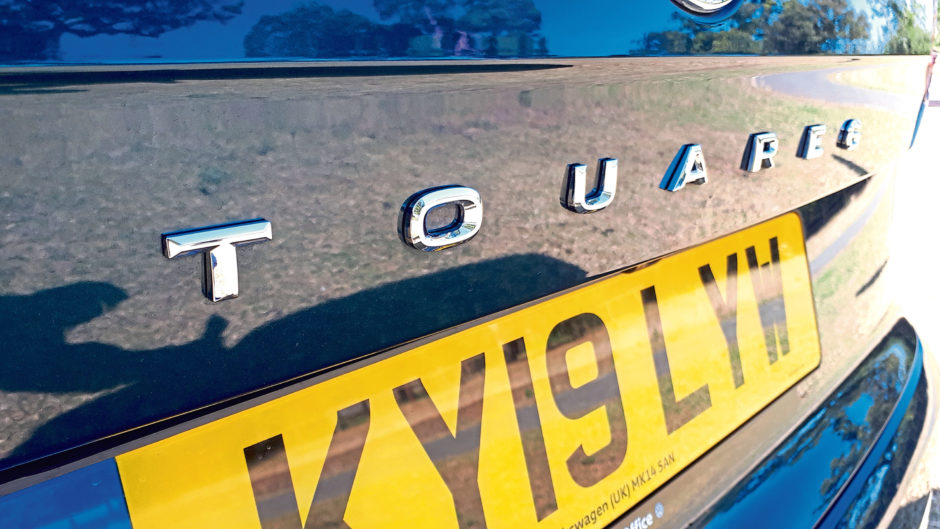 You may well be able to get the car into the garage, but you might not be able to open the doors to get out once you're there, so you're faced with either not garaging it or building a bigger garage.
These thoughts came to me as I took the wheel of the latest version of the Touareg, which has taken the range-topper title since the demise of the former flagship Phaeton.
The original Touareg burst on to the scene 16 years ago and while we tried to get our tongues round the name, we gazed upon its vastness.
It was big then but the new third generation is longer and wider than before, which means it's more spacious inside with stacks of room for all the family and their accompanying luggage.
The featured test car had everything you'd expect with a price tag of almost £63,000 including £10,000 of options and reflected the drift away from the normal diesel in this sector with a beefy 3.0 V6 petrol unit under the bonnet.
That supplies more than enough power and torque for anything you want to do whether that's cruising along at 70mph or towing a big caravan or horsebox.
Coupled with VW's 4Motion permanent all-wheel-drive system mated to an eight-speed automatic Tiptronic gearbox, you can be secure in the knowledge that it'll also take you virtually anywhere you want to go… and get you back again.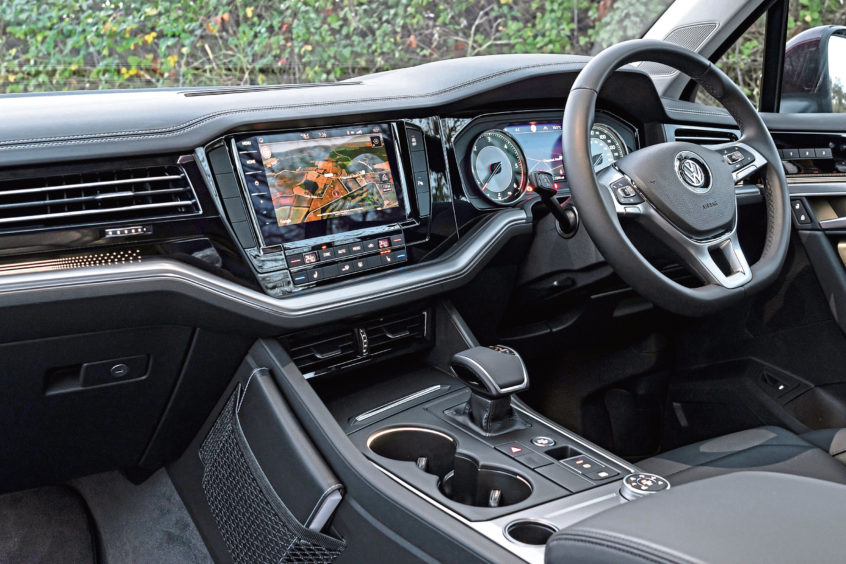 Interestingly though, for the first time, the Touareg doesn't come with a low-range gearbox, quite simply because in this sector there just isn't the demand from customers.
There are few visual clues to highlight this is a new model short of a more dramatic grille and some other styling tweaks and it has the same profile as before, although the dimensions have been extended.
There are quite a few changes under the surface with a new generation of assistance, driving dynamics and comfort systems such as night vision through a thermal imaging camera and traffic jam and roadworks lane assist which uses automated steering and lane departure warning, acceleration and braking in slow-moving traffic.
An interesting addition is active all-wheel steering – part of a £2,370 air suspension option – which turns the rear wheels just a touch to give an excellent tight turning circle at speeds up to 22mph.
It means this large vehicle can actually be quite manageable on busy city streets.
The body is now 106kg lighter as a result of using aluminium and varying types of steel where it's needed for extra strength.
In the luxurious cabin there are two screens, a 12-inch digital instrument display and a 15-inch infotainment touchscreen for satnav, audio, phone, onboard computer and journey data, and everything else you could possibly want to know.
As a result, the dash is minimalist, clean and simple and the screen is swiped and pinched like a tablet to access all the functions, replacing an array of buttons and switches.
The interior is a delightfully quiet place to be with driving settings of Eco, Normal, Comfort or Sport allowing you to decide how relaxed or dynamic you want your drive to be.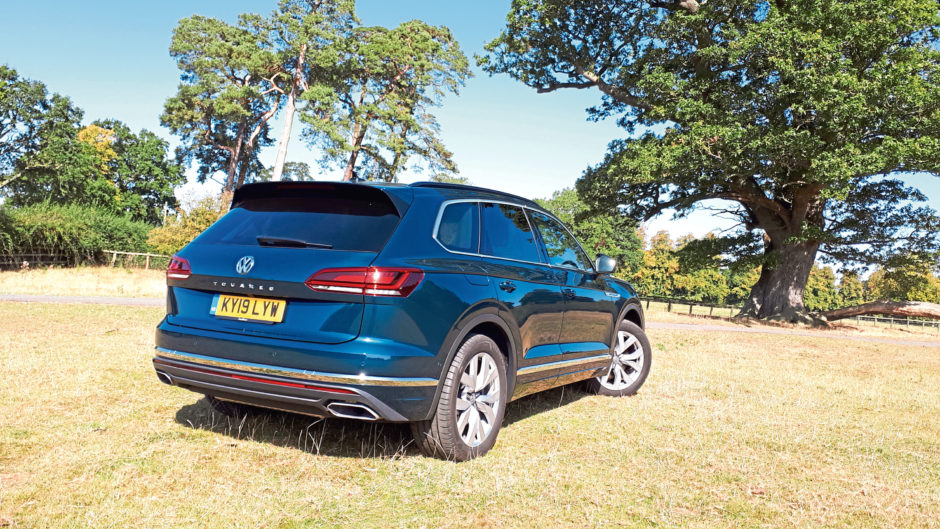 Surprisingly for such a big car, it is still only a five-seater with no third row seating option, but that means there's the benefit of a cavernous boot at the back.
On the road it feels superbly solid with none of the expected body roll but it is a big beast to negotiate round narrow country lanes when you have to be aware of its size. And then when you get home, there's the problem of getting it to fit in your garage.
But I suppose if you're happy to fork out this sort of money for a new Touareg, you can probably dig a bit deeper and build a new and bigger garage to keep it in.
THE FACTS
Model: Volkswagen Touareg SEL 3.0 litre TFSI 4 Motion 8 speed auto tiptronic
Price: £52,675 (£62,825 as tested)
Top Speed: 155mph
0-60pmh: 5.9 secs
Economy: 25mpg combined
CO2 Emissions: 203g/km