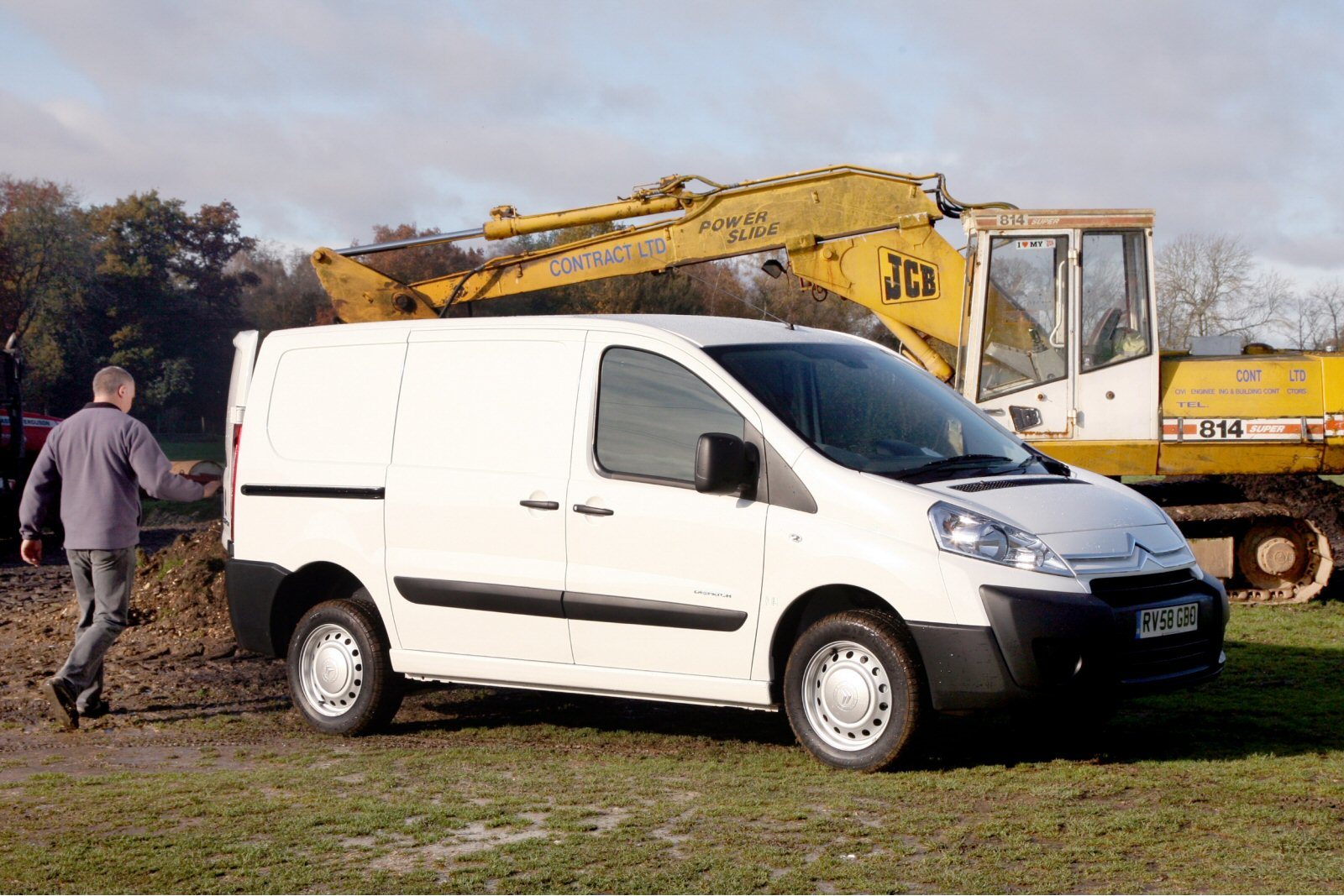 The Citroen Dispatch gets tough in XTR+ guise.
In no way should the Dispatch XTR+ be considered an off-road vehicle. It's designed for operators who spend a lot of time on unmade roads or dirt tracks, those who have to cross muddy building sites or people whose business takes them to remote locations where ice and snow are regular hazards.
There's no all-wheel-drive transmission but the suspension is raised by 30mm compared to the standard dispatch, a limited slip differential is fitted to the front axle and Michelin S-I snow and ice tyres are fitted as standard.
As well as lifting the important bits up and out of harm's way, the suspension is also more robust than on standard Dispatch vans and there's full under body protection to help avoid damage should the extra ground clearance prove insufficient.
On the road, the upshot of all this is a rather unsettled ride with the revised suspension hopping around on surface imperfections more than the standard models would.
Drivers familiar with the everyday versions of the Dispatch may notice the higher centre of gravity of the XTR+ resulting in a less planted feel when cornering.
In general the differences are fairly minor and the Dispatch continues to perform well with the 120bhp 2.0-litre HDi engine fitted to the van enabling swift progress. It's worse on the road than the standard model but off the beaten track, it's way better.
A swift drive down a pot-hole strewn track sees the XTR+ bounce along with ease. Over the same terrain at the same speed, a standard model would be emitting an eye-watering crunch every time it dropped a wheel into one of the vicious-looking hole, possibly leaving part of its axle behind as a souvenir. The tyres and the differential are similarly effective in the mud or snow where they maximise what traction there is and help keep the XTR+ plodding forward.
There's little to mark an XTR+ Dispatch out from the standard models as the modifications have been made almost exclusively on its dirty side.
A lack of badging ensures it's even more low-key but the trained eye will spot the tell-tale void in the wheelarches caused by its higher suspension.
Buyers seeking an off-road capable van that looks rough and ready are unlikely to be impressed but few 4×4 models can carry as much as the Citroen or match its practicality.
Based on the Dispatch L1H1 1200 body, it offers a 1,200kg payload and a load volume of five cubic meters.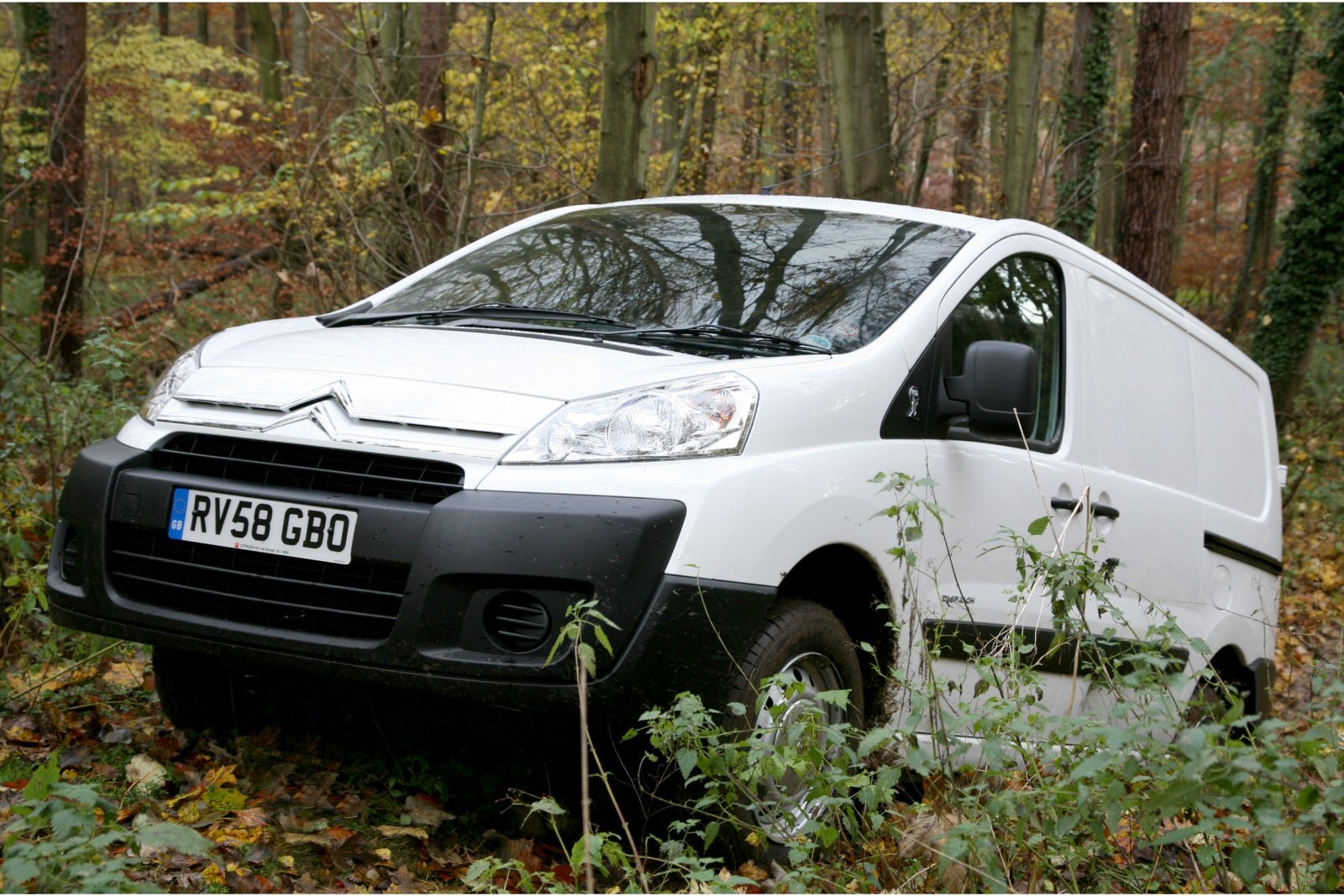 Equipment levels look generous with Citroen offering the headline-grabbing Smartnav satellite navigation system as standard along with anti-lock brakes, electronic brake assist, a driver's airbag, a CD stereo with wheel-mounted controls and electric windows.
With these and other features taken into account, the Dispatch looks a conspicuously good value van – but what else did you expect from Citroen?
Buyers are asked to pay a premium for the tough underpinnings of the XTR+ but it's nothing like the expense that would be attached to a proper four-wheel-drive system.
There are 4×4 options out there but the Citroen is unique in its offer of extended off-road ability in a vehicle of this size and at this price. That should be enough to spark some interest.
Like all Dispatch models, the XTR+ comes with a two-year unlimited mileage warranty or three-year cover if it stays under a 100,000-mile limit.
The 2.0-litre HDi engine needs servicing every 20,000 miles and insurance is a reasonable group seven. The official combined economy figure is 39mpg, which is rather better than you'd get from a panel van lugging around a full 4×4 system.
The Citroen Dispatch XTR+ is quite a specialist product residing somewhere between the conventional panel vans and commercial vehicles with 4×4 mechanicals.
As such, it offers extra capability in the rough stuff and the ability to cope with some harsh treatment, all at a very attractive price.
There's a penalty to be paid for the robust qualities of the XTR+ in the form of a drop-off in composure and handling on the road but the difference is quite small and operators which regularly take their vehicles over more demanding terrain will experience real benefits.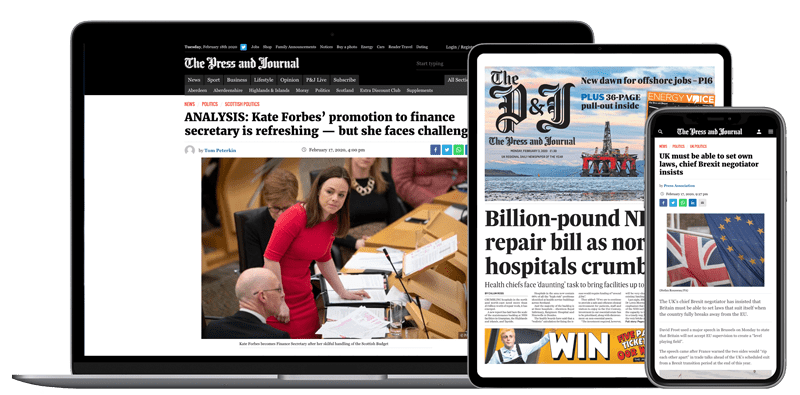 Help support quality local journalism … become a digital subscriber to The Press and Journal
For as little as £5.99 a month you can access all of our content, including Premium articles.
Subscribe