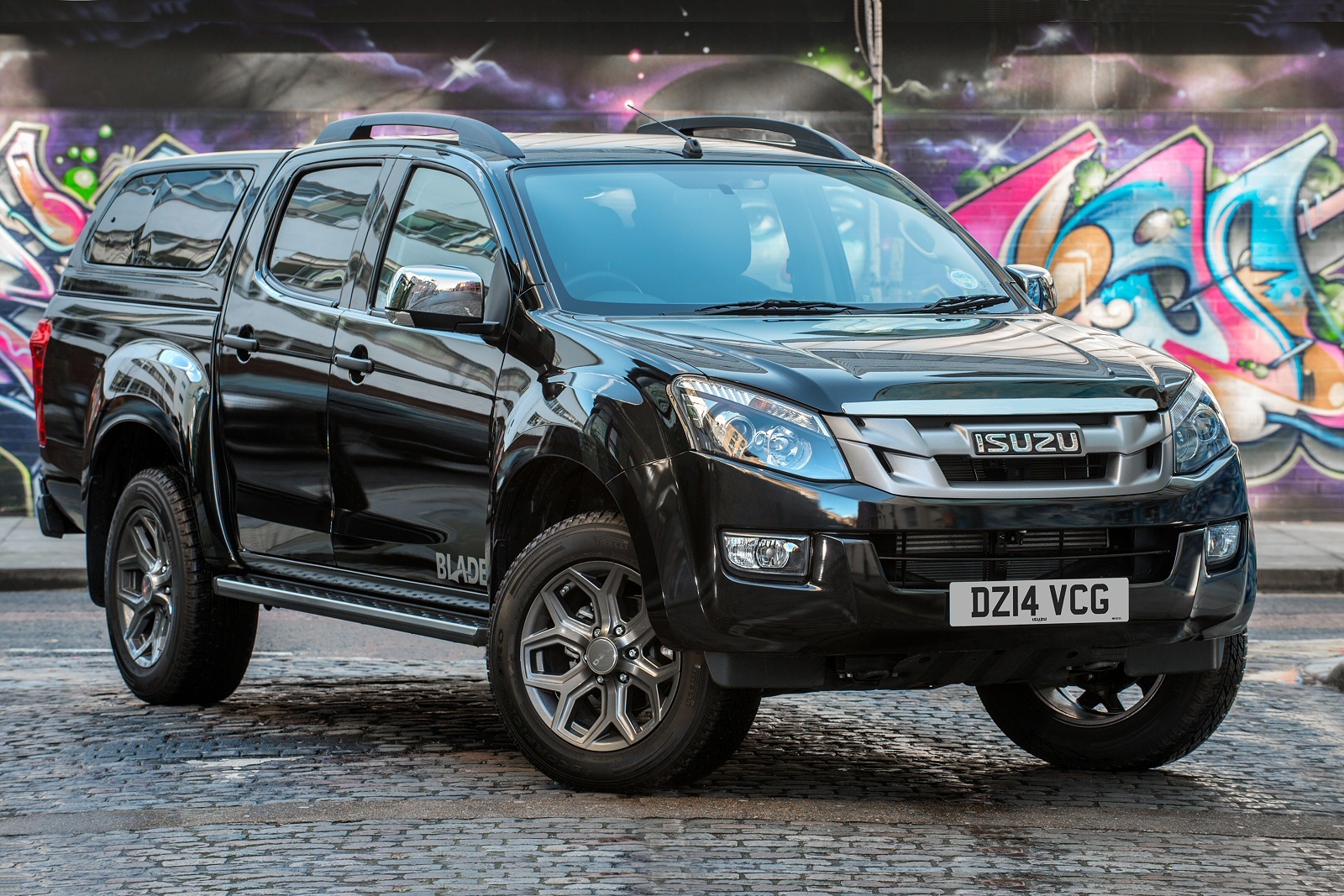 Isuzu offers a variation on the D-Max theme with its Blade version of the popular pick-up.
The Isuzu D-Max Blade gets the same fuel-efficient 2.5-litre twin-turbo common-rail diesel engine as the rest of the D-Max range, offered with a choice of either six-speed manual or five-speed automatic transmissions. This advanced Euro5-compliant unit generates 161bhp and peak torque output of 295lb/ft at 1,400 rpm. The Isuzu D-Max also introduces a "shift-on-the-fly" system, allowing the driver to adjust between two- and four-wheel-drive modes while travelling at up to 60mph.
The front suspension comprises an independent double wishbone with coil-spring setup, while the rear suspension is made up of over-slung leaf springs installed above a special long-span rear axle. Isuzu claims this offers better driving comfort.
Like the Rodeo, the D-Max is built on a rugged ladder-framed chassis, but the similarities end there. The i-GRIP (Isuzu Gravity Responsive Intelligent Platform) underpinnings of the D-Max are 42% stiffer than the old Rodeo chassis, helped by improved cross bracing at the rear, which offers superior stability under load and when towing
The D-Max Blade certainly looks the part, offering those who want a leisure-oriented pick-up something that has some genuine visual impact. Those 18in six-spoke alloy wheels help here, and they're shod with some meaty-looking 255/60-18 Pirelli Scorpion Zero tyres.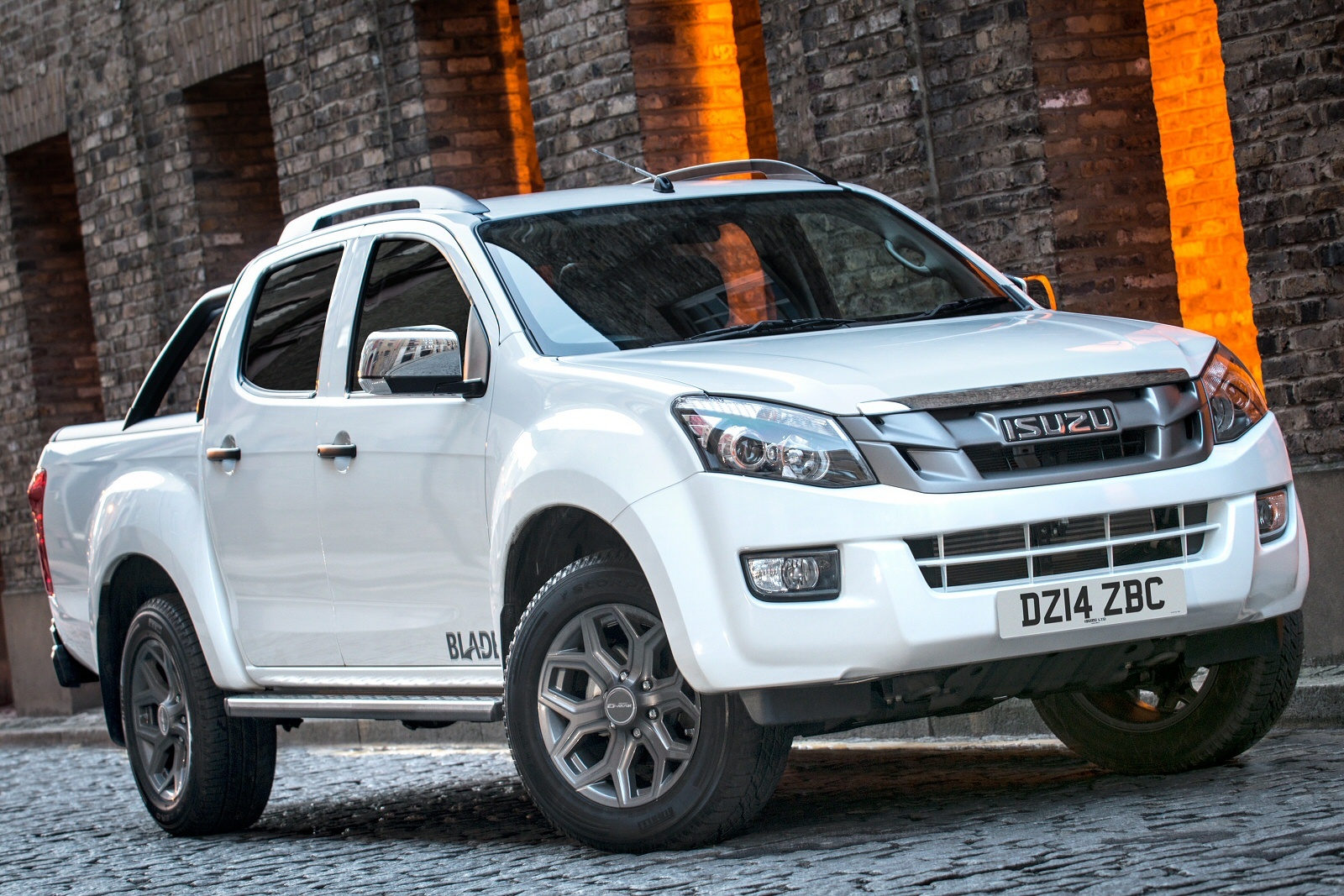 The front grille is finished in a shadow grey tone to match the wheels, while the door handles and roof bars are painted black. Even the heavy-duty side steps haven't gone too big in chrome. Two paint finishes are offered. The Splash White looks clean but the Blade definitely looks meanest in Mica Cosmic Black.
The interior of this double cab looks and feels sturdy, but it's far from basic. There's been some clear attempts at styling, with a circle of minor controls on the centre stack reminiscent of the Mazda RX-8 and a couple of ventilation "ears" at the top of the facia that aren't a million miles away from contemporary Ford design.
So while it's not scoring top marks for originality, the D-Max facia gets credit for ease of use, with wheel-mounted controls, big clear clocks, easy access to the most important switches and a good driving position. There's even a decent amount of rear seat legroom, which isn't always the case with double cabs. You also get a 3.5-tonne (braked) towing capacity and a payload capacity of 1,000 kg.
The Isuzu D-Max Blade builds on the equipment of the Utah model in the standard range. That got leather upholstery, heated front seats and automatic climate control, plus roof bars. To this, the Blade adds 18in alloy wheels, heavy-duty side steps, black tints and body part co-ordination, an under-rail bed liner and the choice of two hard tops: an Aeroklas leisure canopy complete with internal light or a Mountain Top Black Roller Top Cover with black rear style bar.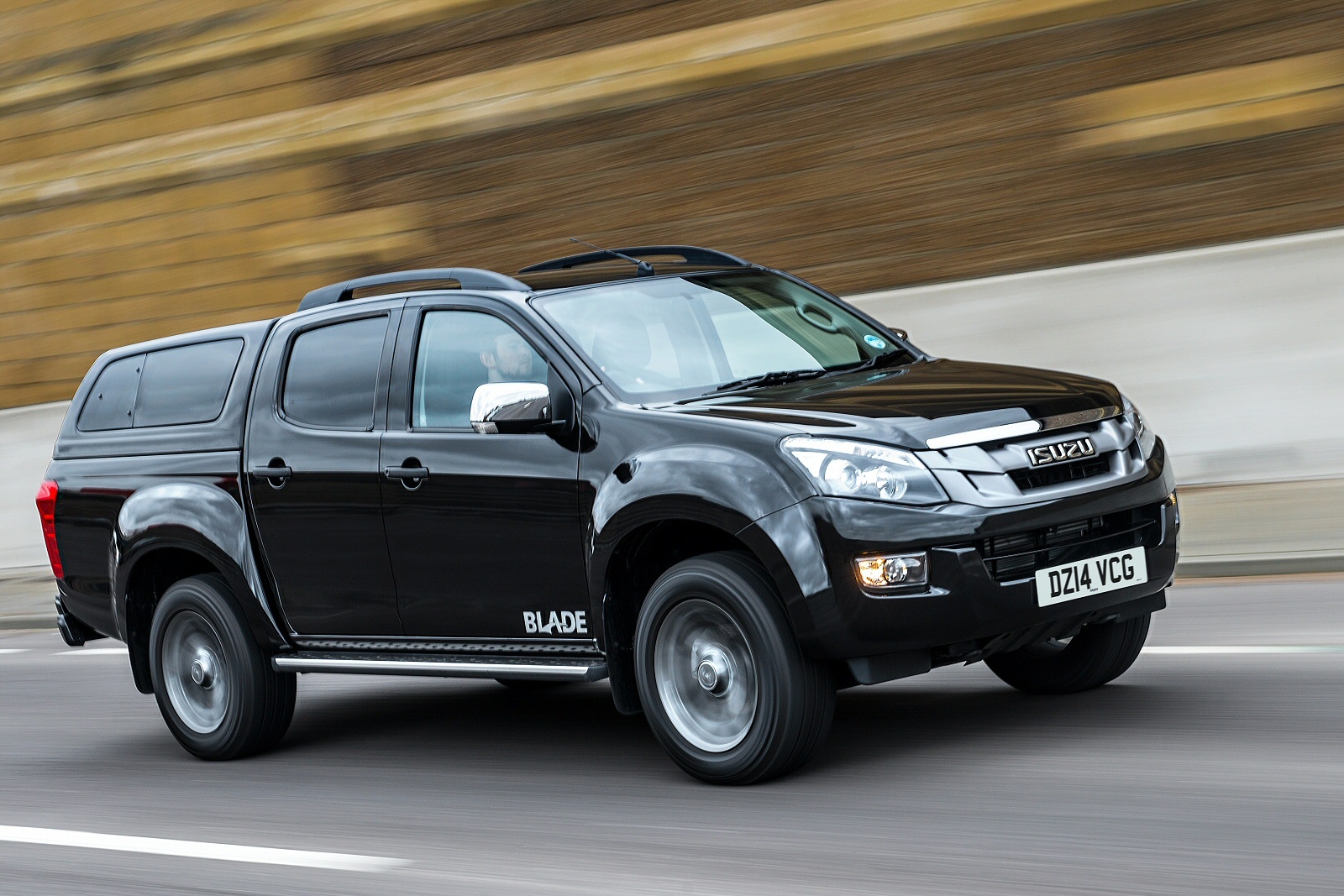 Indoors, the Blade features a DAB digital radio via a Pioneer AVIC-F950 6.1in touchscreen navigation system, complete with integrated rear safety camera. The £25,000 asking price doesn't seem overly ambitious, especially when you factor in the Aeroklas topper or the roller top cover.
The D-Max Blade will eke 38.7 miles from a gallon of diesel, so it's hardly a profligate performer there. You get a hefty 69-litre fuel tank, which puts your cruising range at around 660 miles. Emissions are pegged at 192g/km (220g/km for the auto) and insurance is a very reasonable Group 9A.
Residual values have long held up firm, buoyed by Isuzu's reputation for mechanical durability. The warranty helps in this regard too, with a full five years or 125,000 miles covered, depending which one of those two criteria clocks up first.
The D-Max Blade will be a proper test of whether Isuzu really has arrived in the lifestyle pick-up market. The reason why is that this model is priced above that of the top Toyota Hilux Invincible, which seems to be asking for trouble.
The fact that it packs in so much more gear than even the top Toyota justifies the asking price, but there will be many who just wouldn't put an Isuzu on their shortlist if they were looking for an extrovert pick-up.
It's hard to think of anything you could add to the D-Max Blade. Eighteen-inch alloy wheels, a DAB stereo, satnav, climate control, heated leather seats, mica paintwork, a choice of a topper or a roll-top to keep your gear safe – it's all there in the asking price. Before you go shopping elsewhere, start totting up those sort of extras from the options list and then you might start appreciating what the D-Max Blade offers. But you'll need to be quick. These aren't going to hang around.
Facts and figures
Model: Isuzu D-Max Blade
Price: £25,000
Engine: 2.5-litre twin-turbo common-rail diesel engine
Performance: top speed, 112mph
Economy: 38.7mpg
COrating: 192g/km
Overall length: 5,295mm
Overall Width: 1,860mm
Overall Height: 1,785mm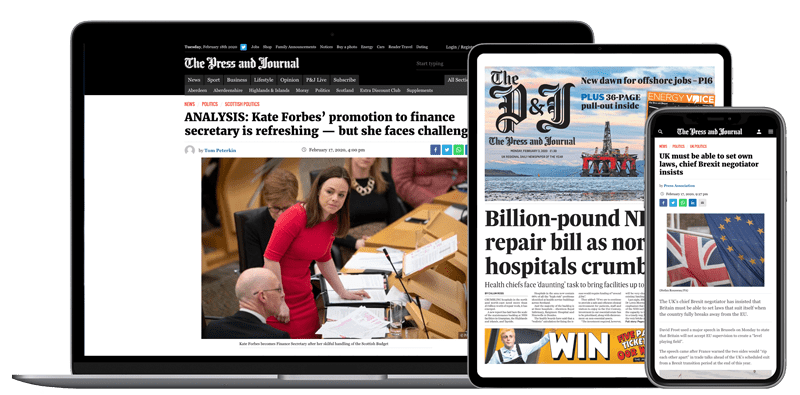 Help support quality local journalism … become a digital subscriber to The Press and Journal
For as little as £5.99 a month you can access all of our content, including Premium articles.
Subscribe