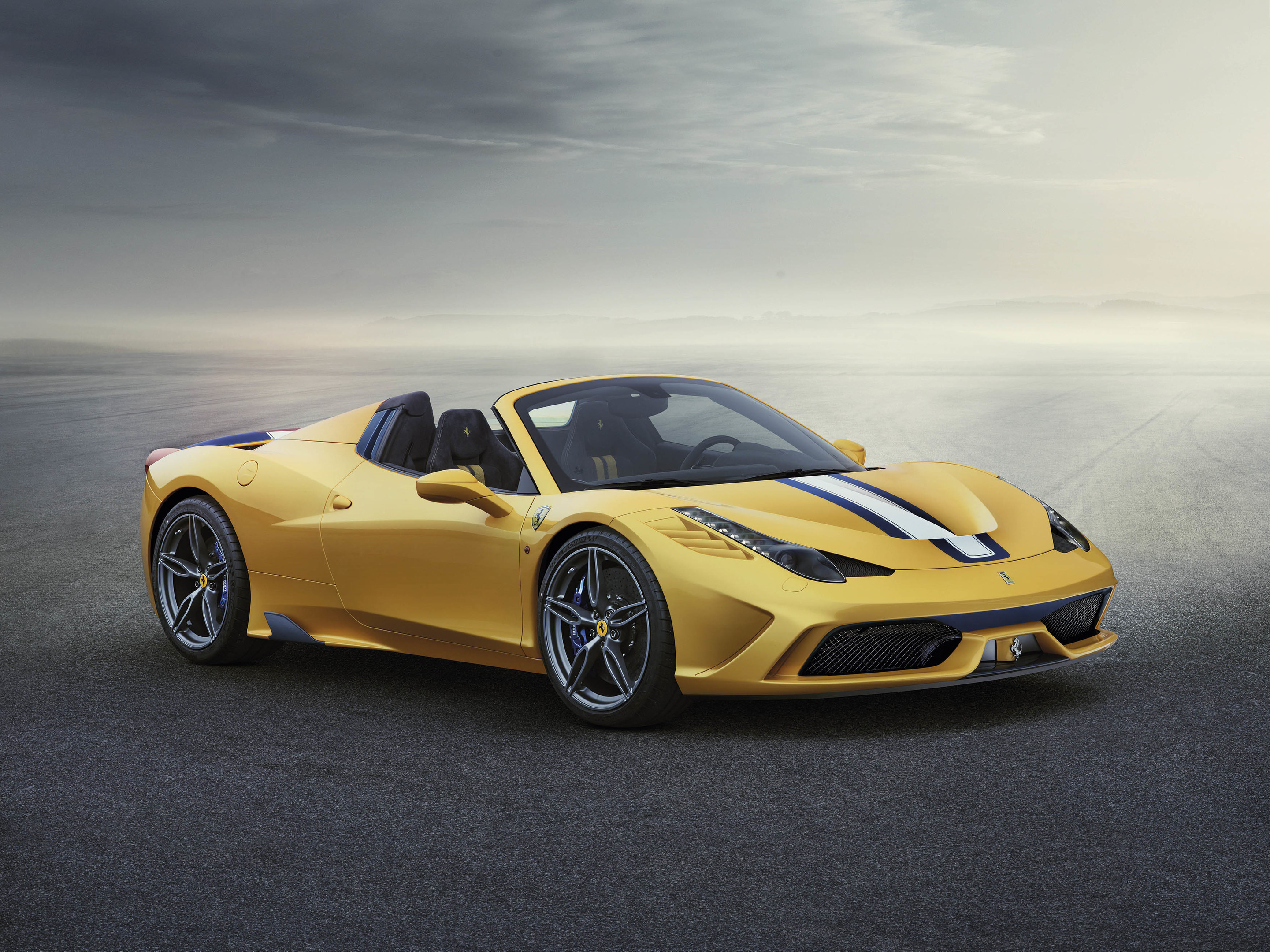 Ferrari's new 458 Speciale A (A as in Aperta) will make its world debut at the Paris Motor Show.
The limited-edition special series is a celebration of the dazzling success of the various versions of the 458, a model that has collected an array of international motoring media awards and track victories, not least a double WEC title and category wins in classic endurance races such as the 24 Hours of Le Mans, the 24 Hours of Daytona and the 12 Hours of Sebring.
Dedicated to just 499 Ferrari collectors, the 458 Speciale A is the most powerful spider in Prancing Horse history, effortlessly marrying extreme performance with the sublime pleasure of drop-top driving. Its aluminium, retractable hard top, which takes a mere 14 seconds to deploy or retract, helps reduce the weight difference with the Speciale coupé to just 50 kg.
The 458 Speciale A sports the most powerful naturally aspirated road-going V8 engine ever built by Ferrari. It punches out a massive 596bhp and 398lb/ft of torque at 6,000rpm yet only generates 275g/km of CO2 emissions. The car sprints from 0-60mph in just three seconds.