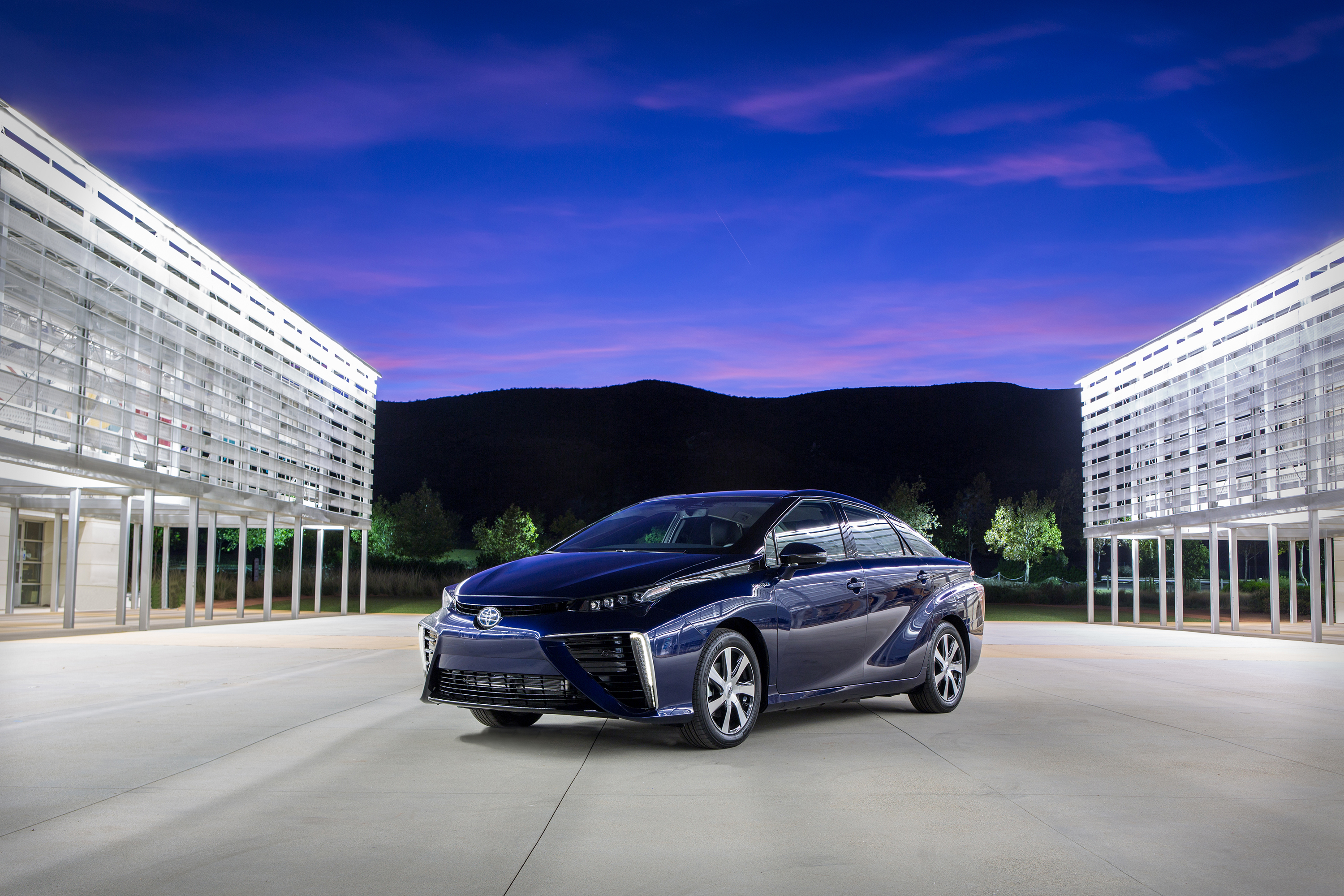 Toyota will launch its all-new Mirai hydrogen fuel cell vehicle in Japan next monthdec, before introducing it in the UK and other selected European markets in September 2015.
Mirai – the name means future in Japanese – uses hydrogen to generate electric power, delivering better environmental performance while giving customers the convenience and driving pleasure they expect from any car.
The Mirai uses the Toyota Fuel Cell System (TFCS), which brings together fuel cell and hybrid technologies. It includes Toyota's new, proprietary fuel cell stack and high-pressure hydrogen tanks. The TFCS emits no CO2 or pollutants when the vehicle is driven. A generous cruising range and a hydrogen refuelling time of around three minutes provides the Mirai with the same level of convenience as a petrol-powered car.