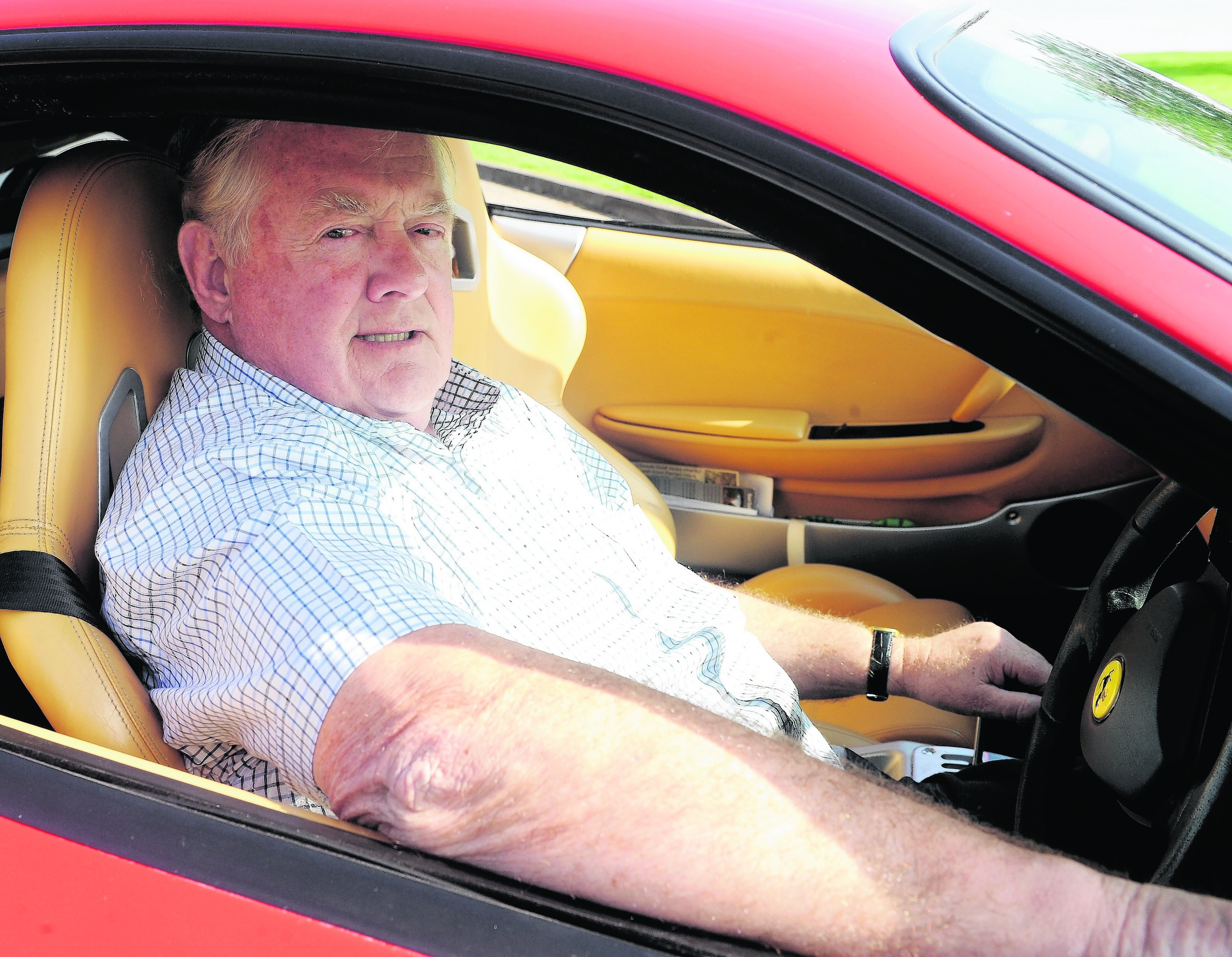 Charlie Munro tells Cheryl Livingstone about his collection of vehicles that are all a little bit different.
When Charlie Munro retired, he owned nine cars, two lorries, and a 1941 motorbike, but since then, advancing years has made him cut his collection down.
However with two cars, a military lorry and a commercial lorry still under his belt, the 76-year-old owns more than most.
His collection began in the 70s and since then has owned 25 different cars, military vehicles and even a bus.
He has managed to whittle it down to his most prized ones – a 2003 Ferrari Modena 360, a 1962 Morris Traveller, a 1957 Commer QX four wheel flat platform lorry and a 1951 Reo M35 A1.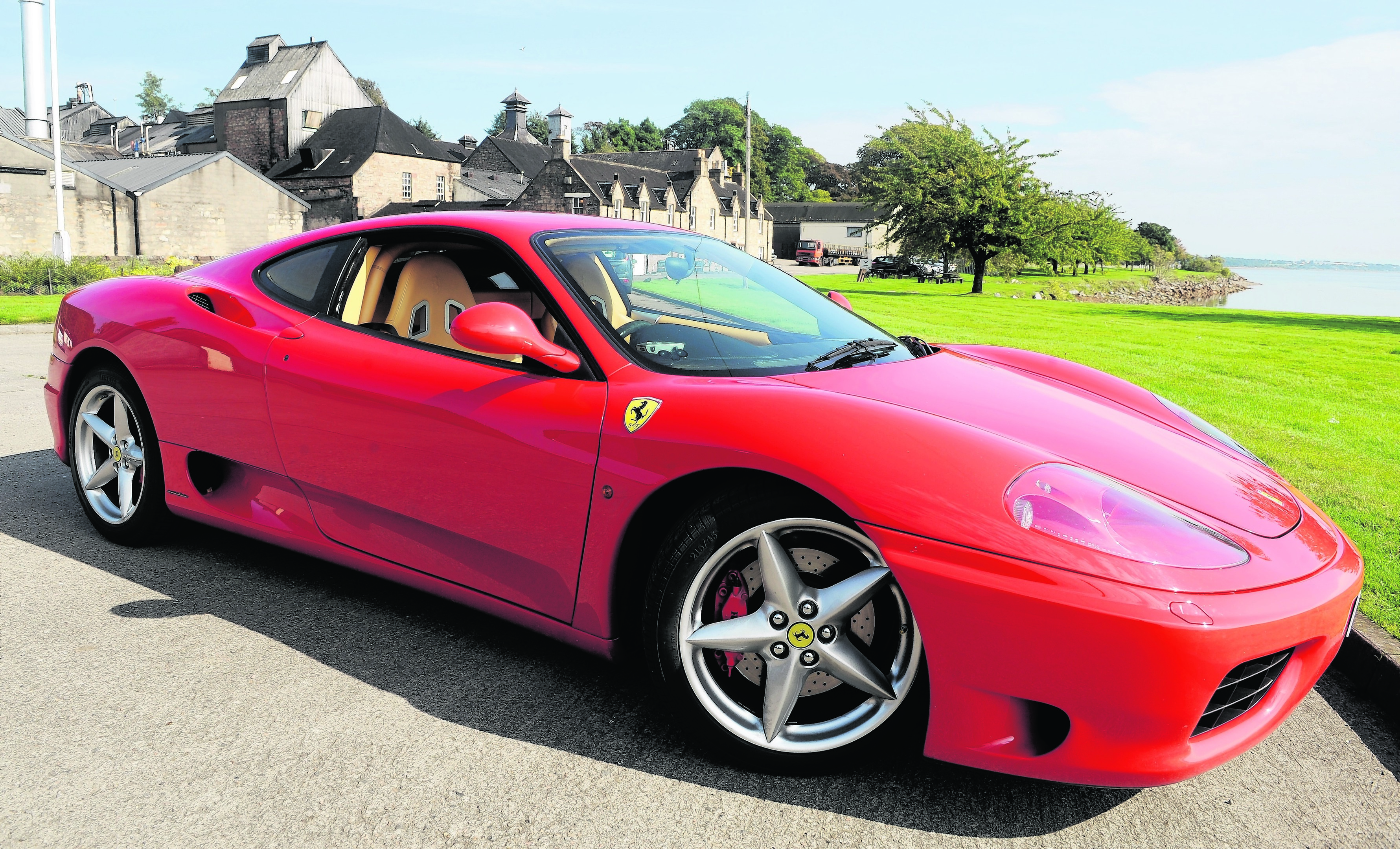 The Ferrari is the third one Charlie and his wife Annette have owned since the 1970s.
"I used to race a lot in the seventies, circuit racing type thing, and when I packed it in, I missed the buzz," Charlie, who lives in Alness, said.
"One day I was out in the country and this car passed me and the sound of it made my hair stand on end. This was a Ferrari Dino and I said 'One day I'll get one of those'. I spent two years looking and eventually we found one down south. We took it home and that was 1980.
"We kept it for 24 years and in that time it appreciated through the roof. But then I had to sell it because I couldn't get in and out of it with arthritic knees and what not."
The couple decided to spend some money on the car, bringing it up to more or less concourse condition before selling it.
The Ferrari is now in Essex and during a recent holiday, Charlie went to visit his old wheels.
He said: "I think we paid £8,000 for the Dino in 1980. Then I sold it and it's changed hands three or four times since then and now it's in Essex and it changed hands recently for £240,000. My wife keeps saying to me, 'Why didn't you keep it?' But that's what happens. We were on holiday last year and we found the old Dino and I went to see it. Oh I could have taken it home. I'd spent a lot of money on it and it was just like new but now the new owner keeps it in a heated garage with air conditioning, carpet on the floor, it was just like a museum.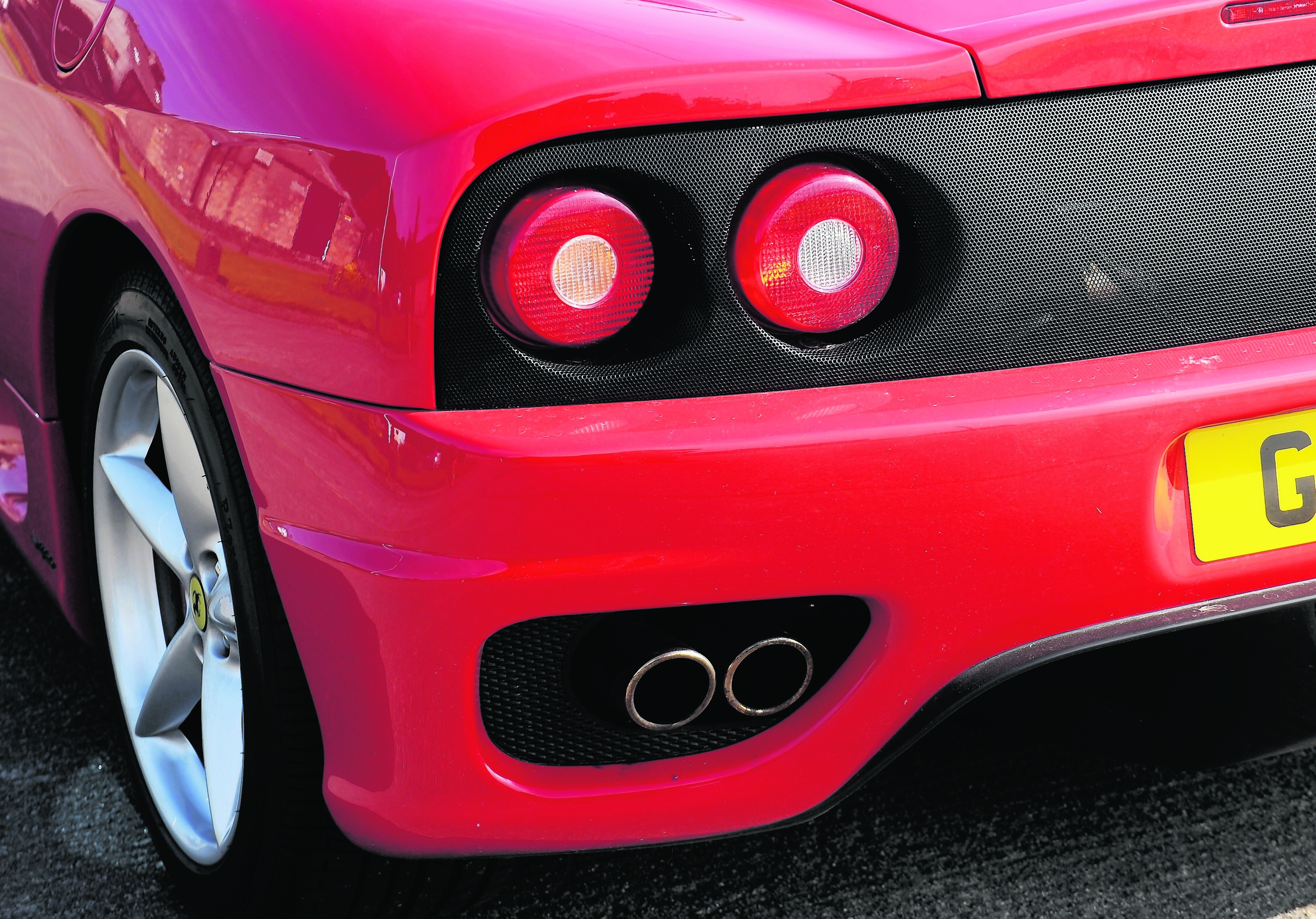 "That's the trouble with these kind of cars sometimes. People have them and keep them, they just like to sit and look at them and polish them and put them back. Our Ferrari is out as often as I can find an excuse. It's got to be out and be used."
The second Ferrari Charlie had was a 348 but it only lasted two or three years before being sold as he "just wasn't that happy with it".
Although describing it as a nice car, he said there was something about it he wasn't that keen on. Then while getting it serviced at the Ferrari centre in Kent, he spotted the 360 and said, "you can keep the 348, that's what I want to go home in".
That was around eight years ago and now Charlie said he has no intentions of parting with his beloved Ferrari.
He said: "It's a fantastic car to drive. It'll be a long, long time before I will part with that. It's just pure performance. The top speed is close to 200mph and it is the most amazing performer going over the Struie road and the Lecht. On roads like that, it's absolutely incredible.
"It's comfortable, it's as quick as anyone could wish for, it's got big wide doors so I can get in and out of it, and my wife drives it as well. She's not frightened of it. It's quite docile on the road but all kind of things happen when you press the accelerator. It's really good fun."
Equally though, the Morris Traveller, which Charlie bought around 20 years ago, provides just as much fun but in a different way.
He explained: "I can take the Ferrari out and even if I'm tired, I'll jump into it and go way over the Struie to Bonar Bridge and come back the same way and then sit down and think 'Boy I enjoyed that'. Then with the Morris Traveller, we can just jump in and saunter our way up to Sutherland with no hurry, no stress, no rush, nothing and just sit beside a loch all day."
On the other side of the spectrum you have the military and commercial vehicles, again totally different vehicles but they offer something unique.
Having had a number of British military vehicles over the years, it was no surprise that when Charlie spotted an advertisement for this American model, he jumped on a train down to Great Yarmouth to check it out.
This 6X6 Ex US Armed Forces truck has had an interesting life, having at one time spent a spell in Vietnam. It was one of a number of vehicles the previous owner bought in Europe and recommissioned in the UK.
"The guy said to me: Help yourself, pick one out, so I did and we filled it with diesel and we took it home. It took us two days. And it's been here ever since. I really like it and it will definitely stay."
Also going nowhere is the fourth vehicle in the collection, the Commer. Unlike its US neighbour, this vehicle comes from a lot closer to home, Charlie's home town in fact.
He explained that it once belong to Dalmore Distillery and had been used to take barrels of whisky from the distillery a quarter of a mile up the road to the rail yard.
But when articulated lorries arrived in the early 1970s and the barrels started to be transported by road, the Commer was "pensioned off" and stuck in a shed where it stayed for 35 years until Charlie rescued it.
"I knew it was there but Whyte and Mackay wouldn't part with it until we came to an agreement," he said.
"The vehicle was mine and I was totally responsible for the restoration but in the end it had to be exactly as it was when it worked at the distillery. So they provided me with a workshop and garage. They were very good to us, we got stuck in and within seven months we had completely stripped it and rebuilt it from scratch.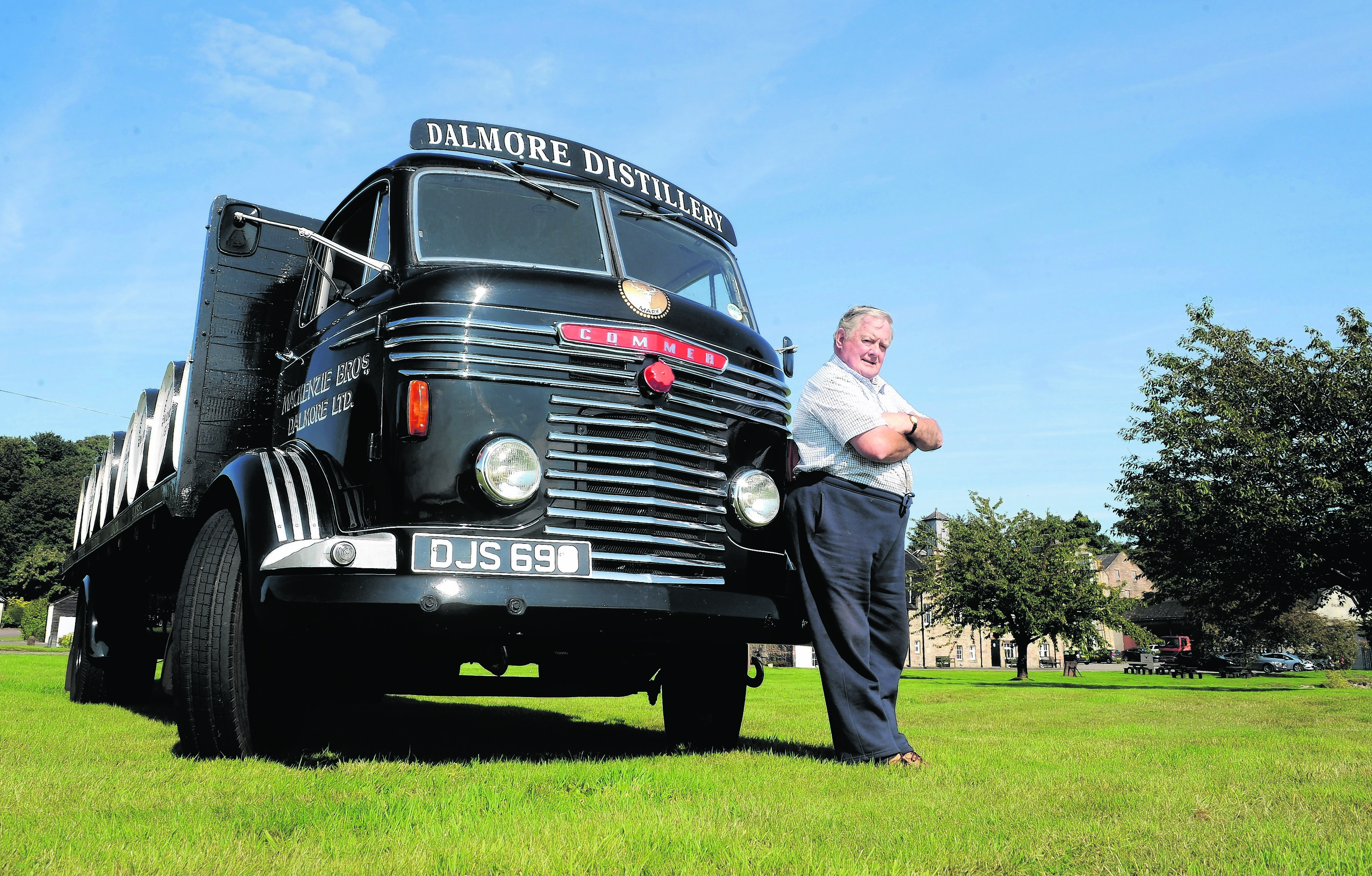 "Now it's used all summer for vintage shows and rallies and when it's not away, it's outside the visitor centre at the distillery. It's a great attraction.
"The four vehicles are totally different. The two lorries are totally different and the two cars, well what could be more different from a fairly modern Ferrari to the Morris Minor? They are all fun in a different way."
It's clear that no one vehicle takes precedent over the other, which is enforced by the fact that Charlie always tries to take as many of them as possible to shows and rallies.
He explained that his bid to take all four harks back to the support he received when he used to organise the Alness vintage rally, an event that ran for more than 20 years before it was stopped due to land being lost.
"Over the years people from across the country supported me and now I've got these four vehicles," he explained.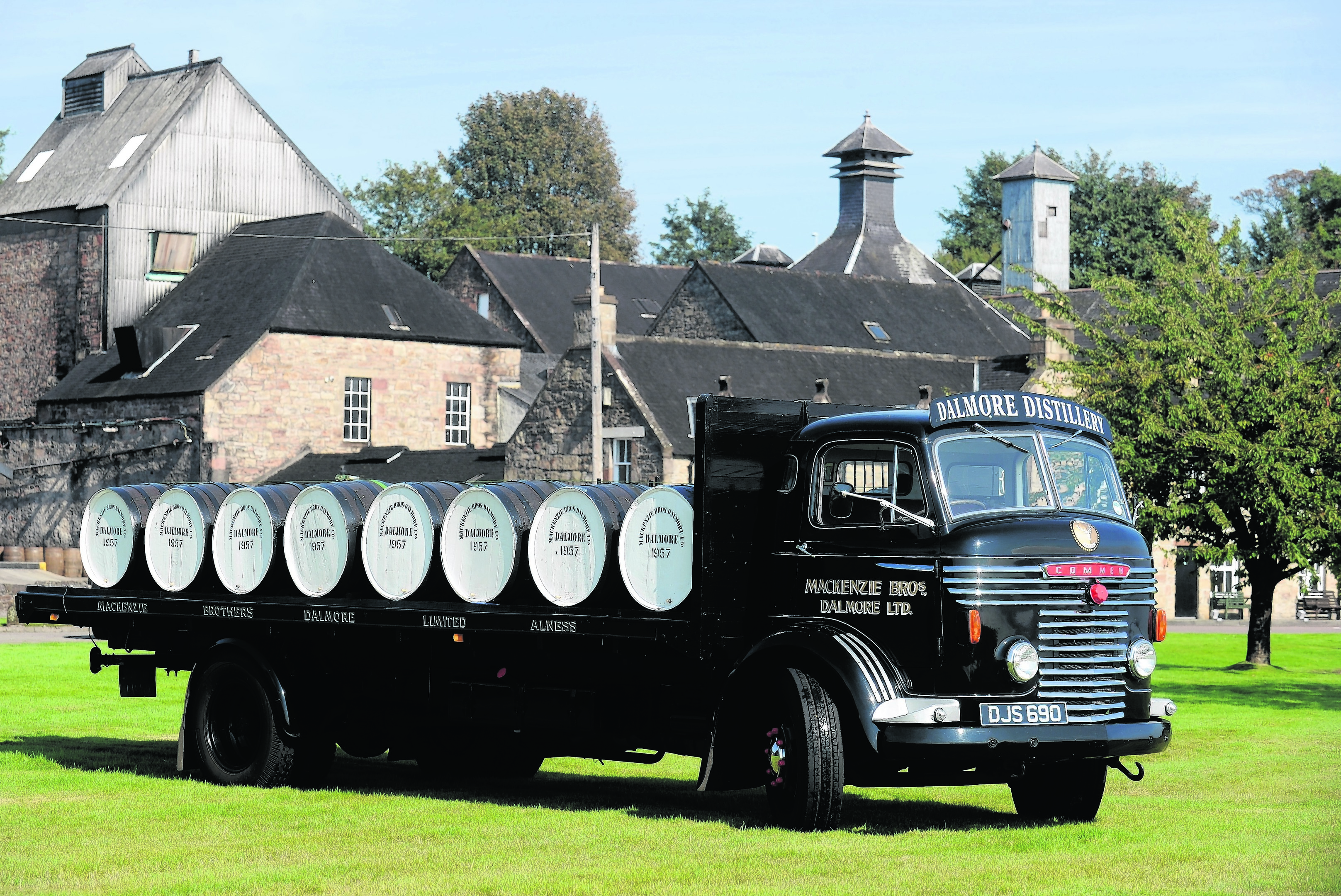 "So instead of just saying oh well we'll take the Morris this week and the Commer next week, if I can, and a driver is available, we take as many as we can to the local rallies. I just like to pass on the support that I got."
The four vehicles are all a hit at the shows and rallies, no more so than the Ferrari, which also has a second life raising money for charity.
Charlie said he raises money for Macmillan and Marie Curie by offering tourists photo opportunities or a 25-mile car ride in return for donations.
The Dalmore Lorry has also been used in the past for different activities, most recently it became the wedding car for the groom and his best man.
Charlie said: "I had to go to Inverness to pick up the groom and the best man and take them to the church service in Evanton. The bride had arranged it. The connection was, one of the guys was a great Dalmore man, he liked the whisky and the other was a commercial vehicle fan, he liked the old lorries so it fitted quite well. The journey back from Inverness along the A9 was interesting. Every second car was flashing their lights, I had white ribbons on it. It was definitely something different."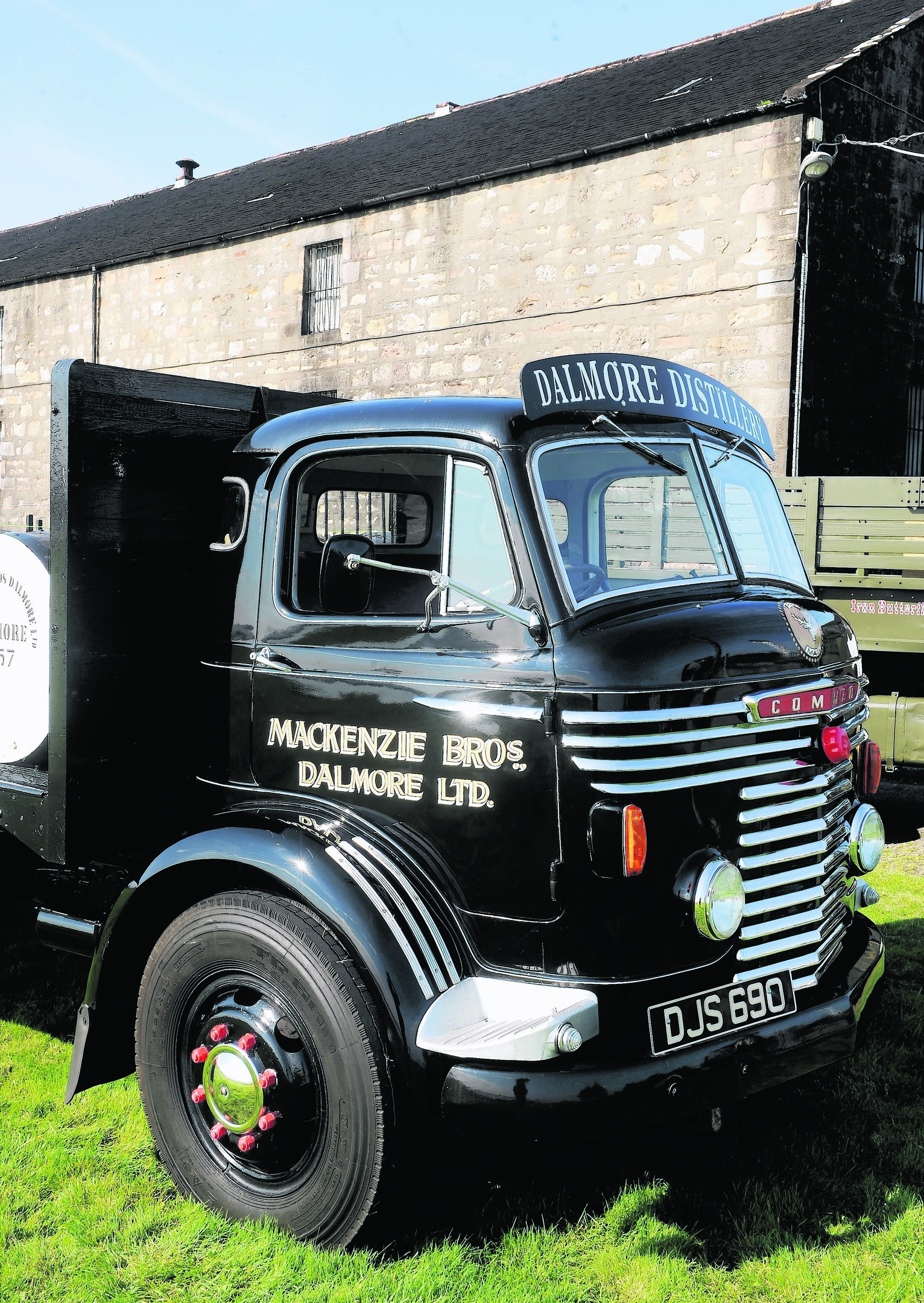 My first car…
1953 Morris Oxford
My dream car…
Ferrari F40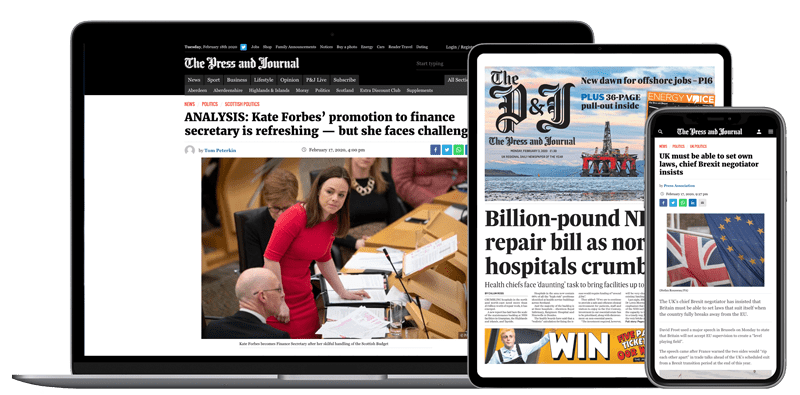 Help support quality local journalism … become a digital subscriber to The Press and Journal
For as little as £5.99 a month you can access all of our content, including Premium articles.
Subscribe