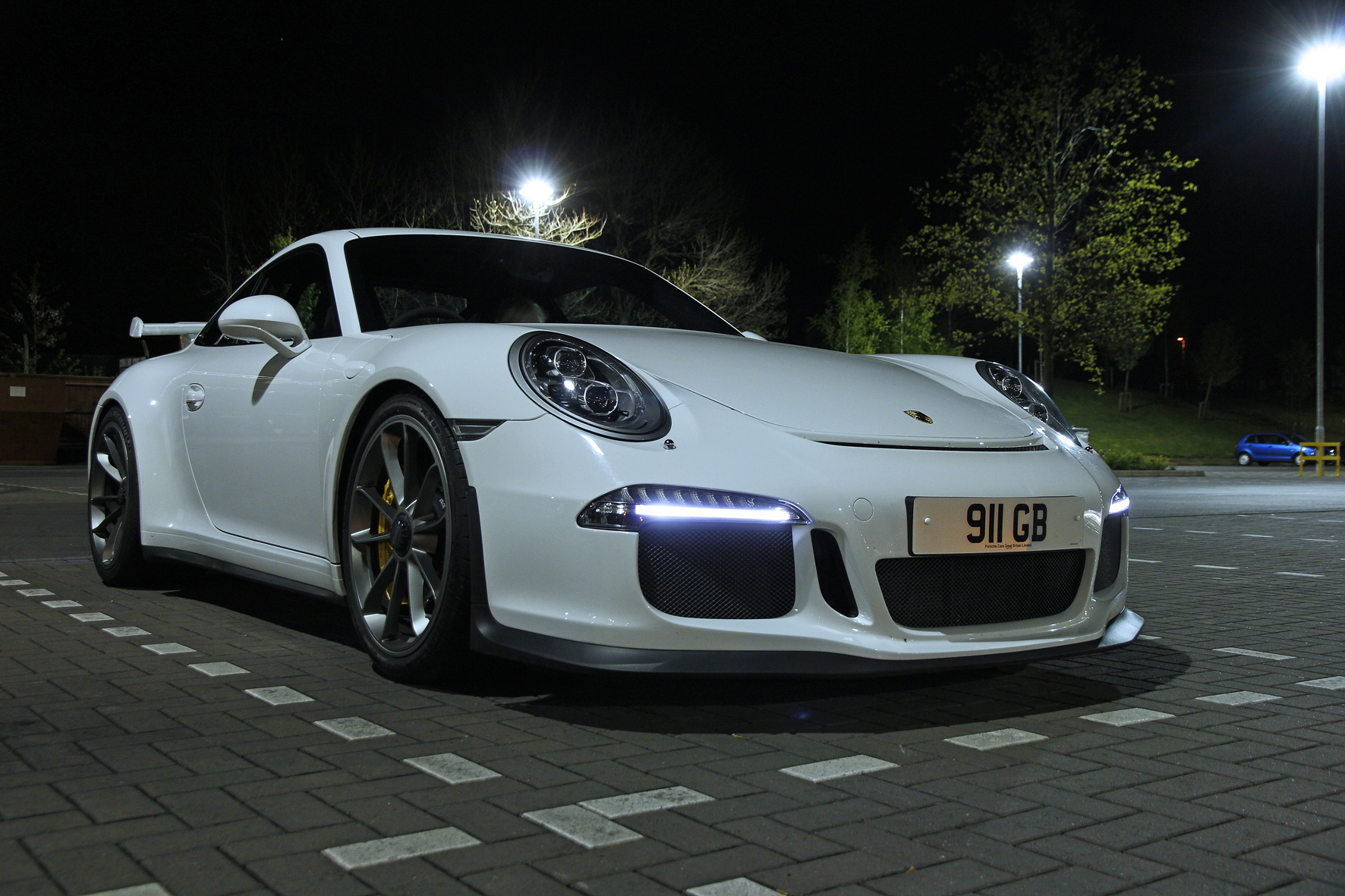 It's the ultimate track-ready 911 and is the latest in a long line of cars to wear the fabled GT3 badge – but does the PDK-only set-up make it too sanitised?
Some things, reassuringly, aren't new at all with the 911 GT3. The badge for starters, which denotes not necessarily the fastest 911 in a straight line but the most focussed, honed and track-prepped version (until the next one).
So there's a bespoke suspension set up including four-wheel-steering, a serious aero package including a Tarmac-sniffing nose and a vast rear wing, a heavily-tuned version of the 3.8-litre flat six and a PDK-only gearbox. Add to that significant options such as a rear roll cage and carbon-ceramic brakes and there's no doubt that this 911 is ready for anything. Except possibly supermarket car parks.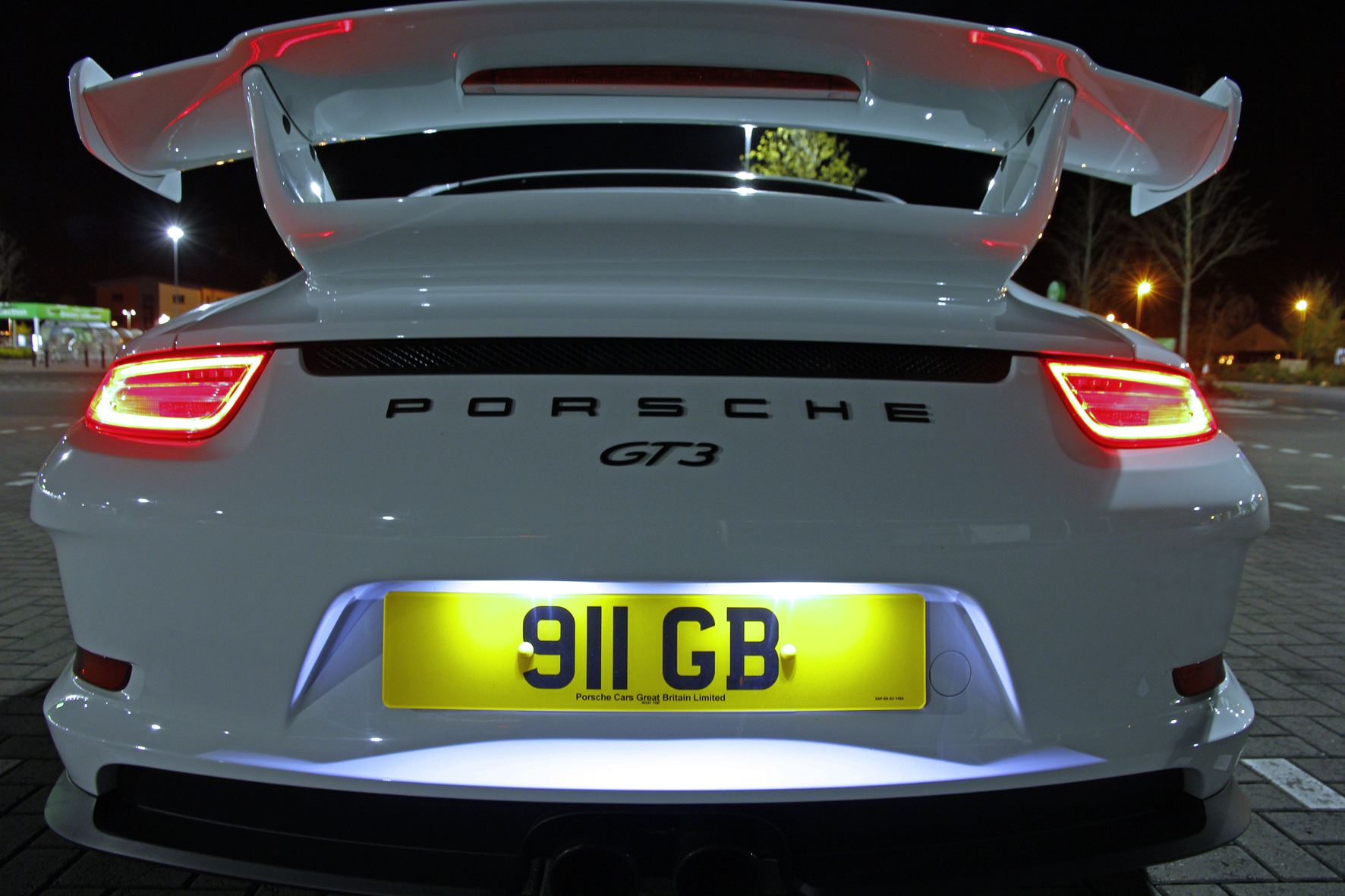 911s are two-a-Euro these days but the GT3 sticks out like a well-engineered sore thumb. It's the huge rear wing that does it, but rather than being some aftermarket hideousness, this is a bona fide factory-commissioned item. Add in the gorgeous centre-lock alloy wheels, pumped up arches and overall focussed demeanour and you have a car that has fellow motorists waving and asking questions – in a good way.
Such is the relatively rarity of the GT3 edition that its image is elevated significantly above that of the standard car. Whereas a regular 911 is as challenging to drive as your mum's hatchback, a GT3 on your drive means a certain degree of commitment to performance.
That same commitment sees practicality take something of a back seat. All of it in fact, as the rear seats are deleted as standard, essentially so if you add in the rear roll cage.
Up front space is on a par with the standard 911, with a modest amount of storage space. The boot may not seem particularly big but it is genuinely useful and can swallow a reasonable shop or a mid-sized suitcase.
Even more than in a regular 911, the GT3 lets you know it means business. You sit very close to the floor, and the optional bucket seats have a fixed backrest, putting you close up to the wheel.
Fire up that mighty 3.8-litre flat six and there's a busy and thrilling buzz of noise, punch the exhaust mode button for even more of it and with the PDK autobox in D, it's surprisingly docile. You immediately notice the firmness of the suspension and although reasonably civilised it's a car that doesn't want to be going slowly.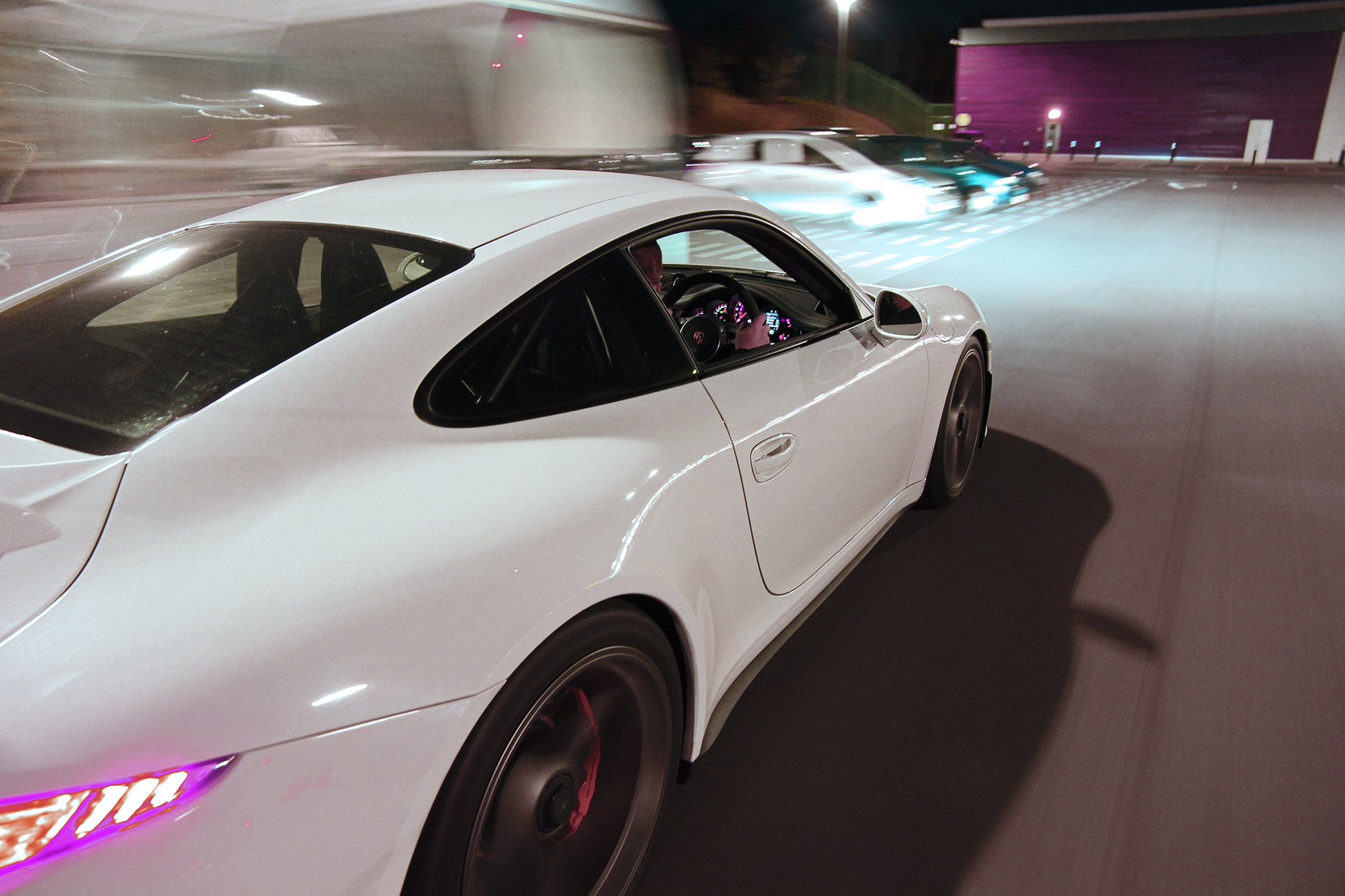 So you oblige; switch everything into full attack mode and you understand the GT3 tag in seconds. The engine is a masterpiece; revving to an insane 9,000rpm, growing in its savagery all the way before the next gear snaps in instantaneously.
And the way it steers and handles is the perfect accompaniment. Yes it's stiff and so needs a careful guiding hand on a typical B-road but it's still ultimately forgiving, encouraging you to press on and explore it's towering limits. It's a car you engage with immediately but would take years to completely explore.
There's a case for a standard 911 offering a good 75% of the same thrills for a lot less money – you won't find a GT3 under £100,000 if you can find one at all. But it's the extra engineering that goes into it that you'd pay through the nose for. It's hard to argue that it is a bargain, but at the same time it displays such beautiful engineering it's easy to wonder why rivals cost almost double.
Anyone with a sound mind and the right-sized bank account should head to their local Porsche dealer right now; this is a car to buy and cherish. But not to be squirreled away in a heated garage for a decade, it's far too good for that.
Speculators should go elsewhere, while anyone with a passion for the finest of driver's cars only needs to remember the three characters – GT3.
THE FACTS
Model: Porsche 911 GT3
Price: £100,540
Engine: 3.8-litre petrol unit producing 469bhp and 325lb/ft of torque
Performance: Top speed 196mph, 0-62mph in 3.5 seconds
Economy: 22.8mpg combined
CO2 rating: 289g/km