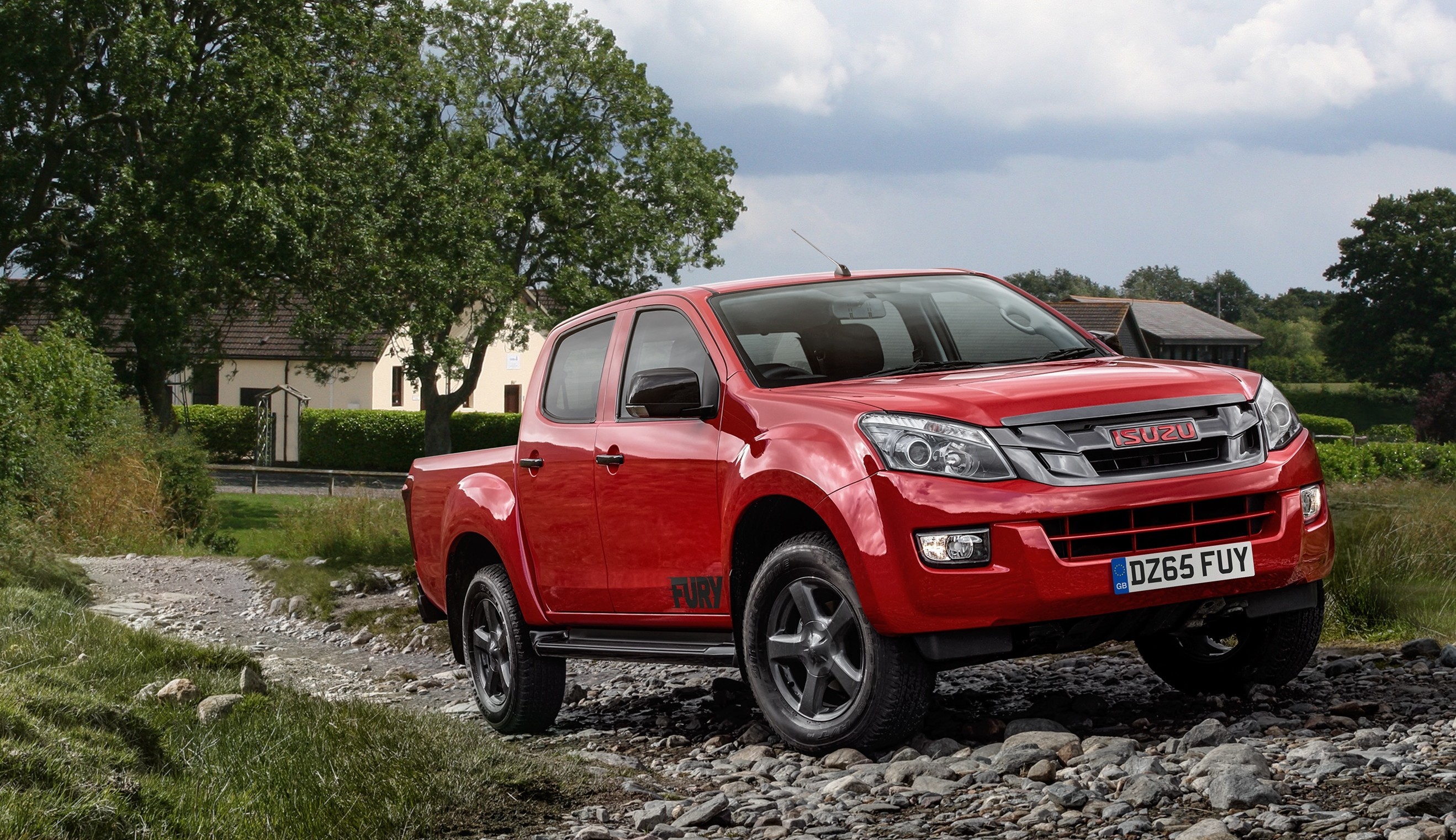 Isuzu UK is storming into the second half of 2015 with the addition of the D-Max Fury, an exclusive-to-the-UK model that boosts the D-Max pick-up range to 10 variants.
The new Fury packs a real punch with a number of style enhancements and technology upgrades.
Based on the Eiger double-cab model, the special edition can be tamed from just £19,999 (CVOTR), representing a saving of around £2,000 compared to buying the accessories separately. Fury is available with either manual or auto transmission.
At the heart of the Fury remains the powerful-yet-efficient 2.5-litre twin-turbo diesel engine, producing 161bhp and 295lb/ft of torque.
Isuzu's robust diesel will return a highly impressive fuel economy of 38.7 mpg on a combined cycle. Owners of the new Fury will also benefit from a heavyweight towing capacity of 3.5 tonnes (braked trailer). and 1,072 (manual) 1,067 (auto) tonne payload.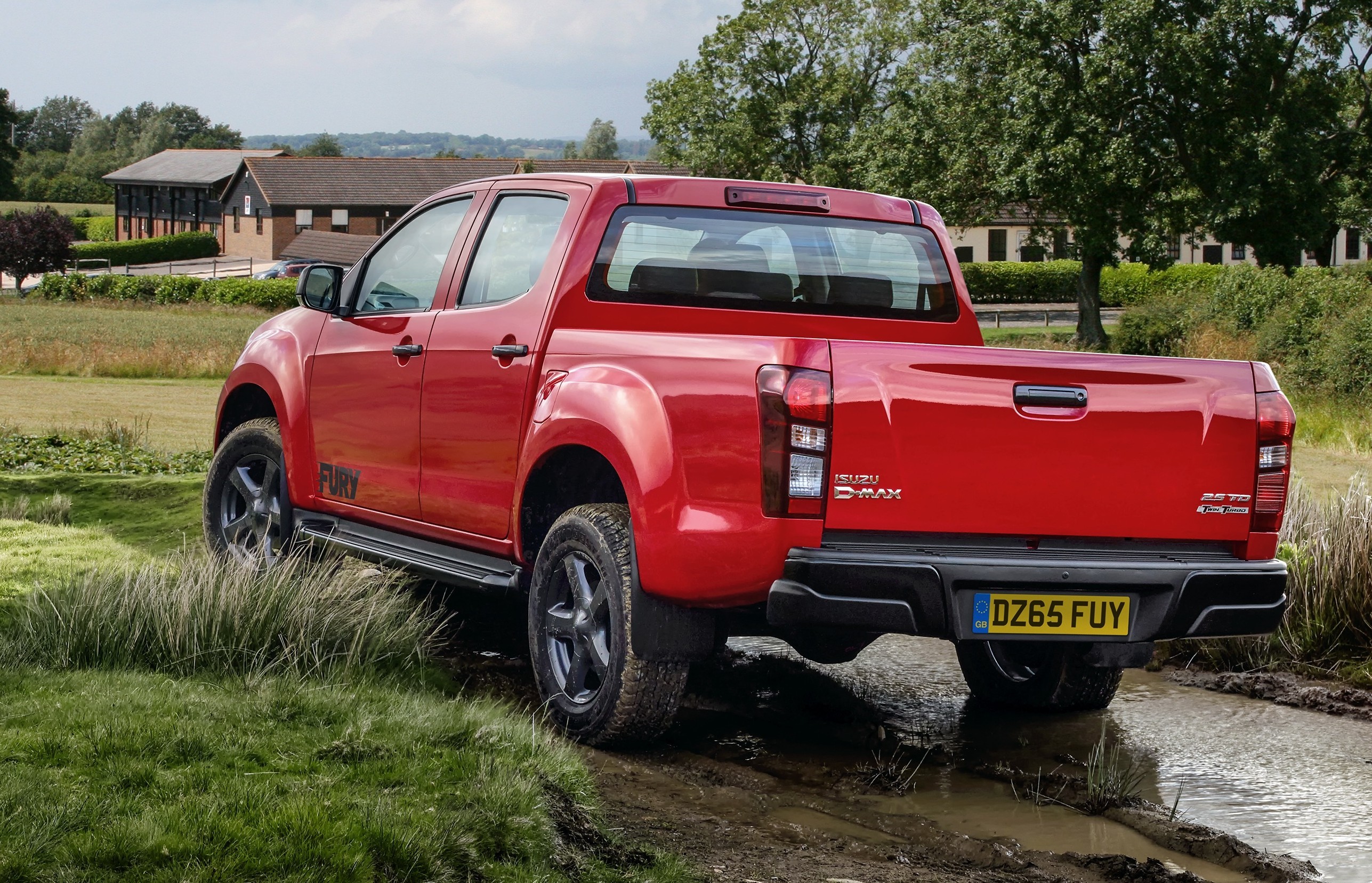 Fury is on sale now priced at £19,999 (CVOTR) for the six-speed manual and £20,999 (CVOTR) for the 5-speed auto.