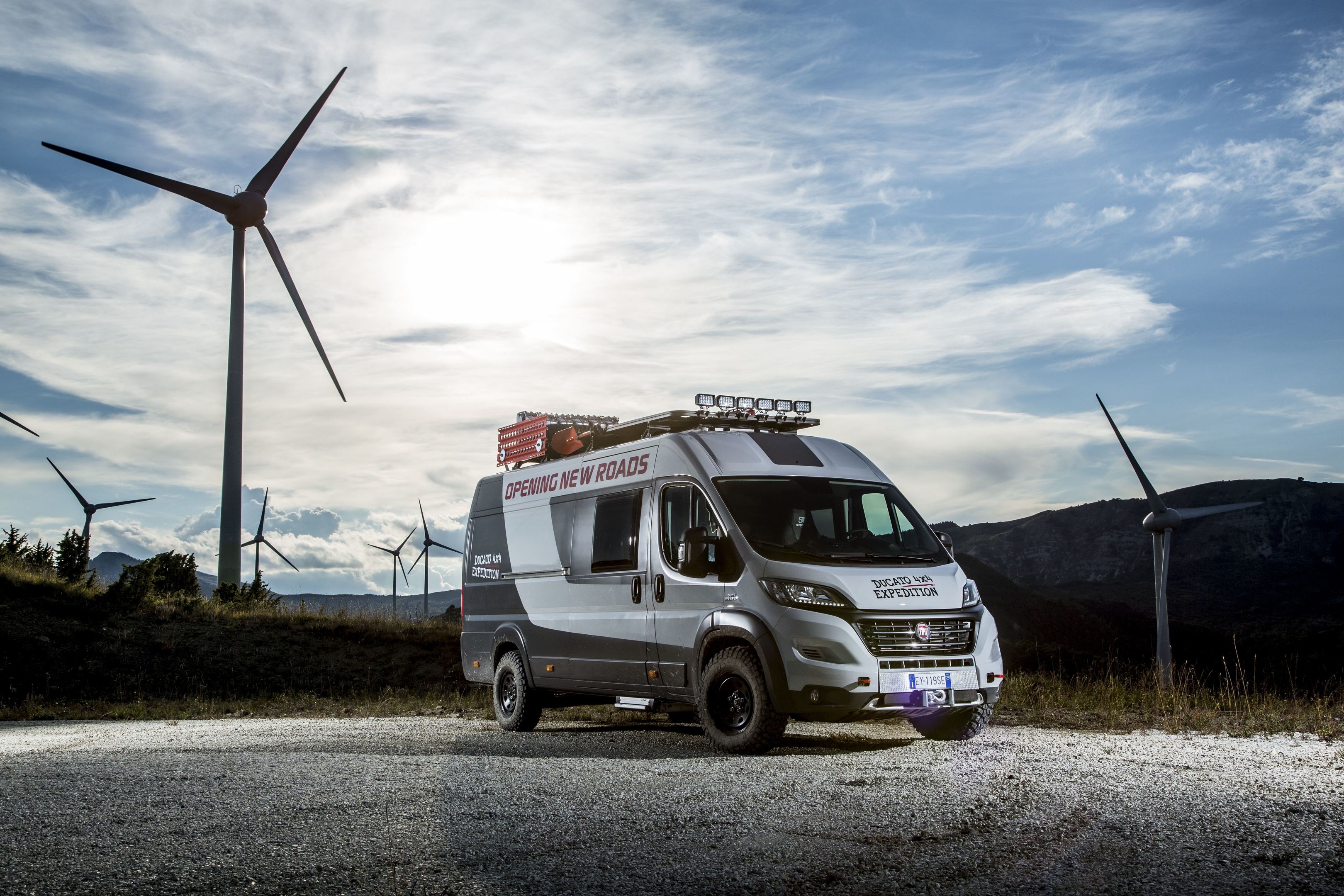 The Fiat Ducato 4×4 Expedition camper show van made its UK debut at the 2015 Motorhome and Caravan Show.
Powered by a 2.3 150hp MultiJet II engine in long wheelbase configuration with an extended overhang and high roof, the Fiat Ducato 4×4 Expedition is designed for adventurous people seeking a vehicle which is eager and agile on the road yet rugged and capable when the going gets tough.
It combines this versatility with a large, comfortable living space and more interior height than usual.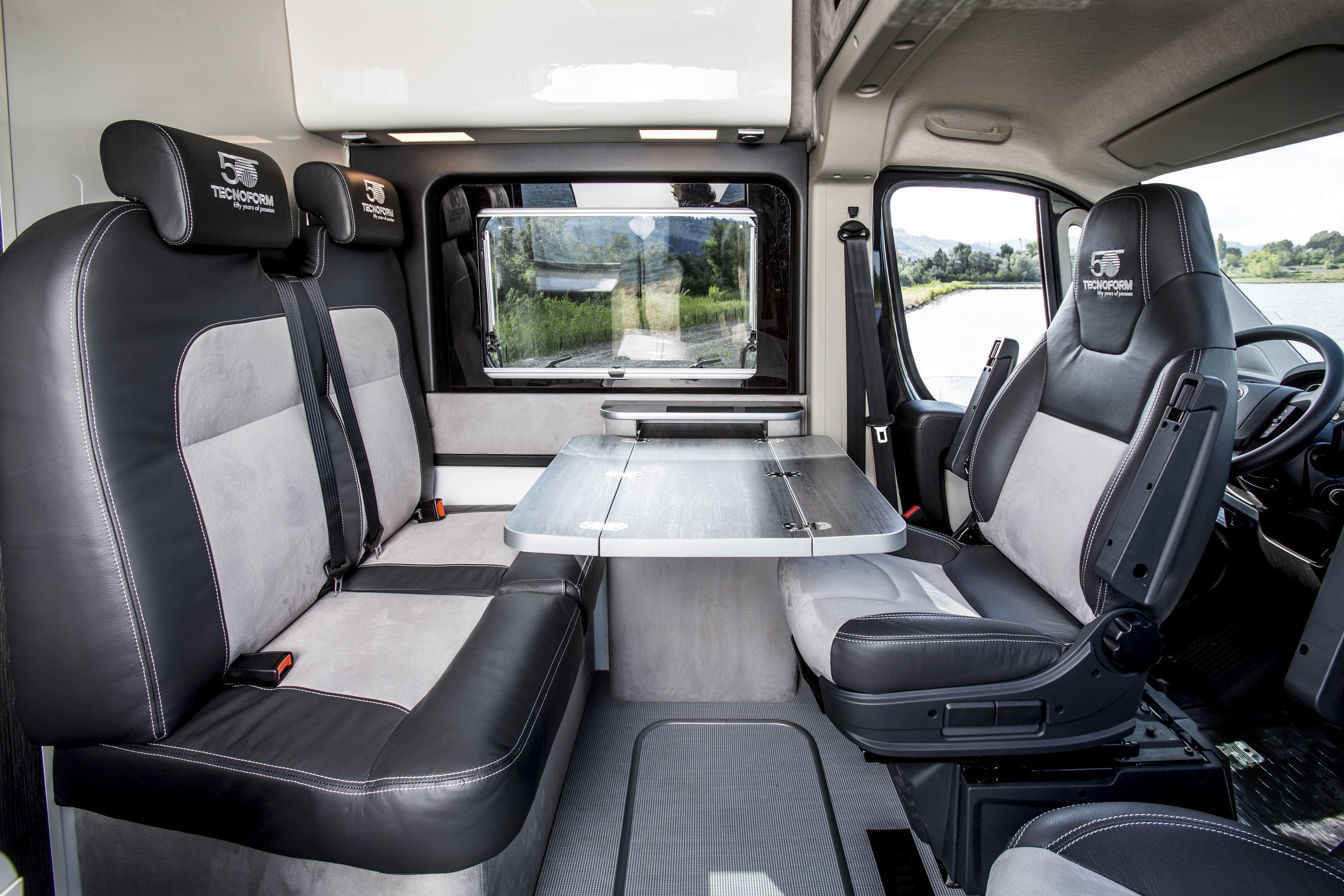 On the outside, the Show Camper Van features a two-colour paint job in two shades of grey, a raised ride-height, widened track and plenty of Ducato Camper customisations, such as a front skid-plate and LED DRLs.
The outfit is completed by a front winch and roof-rack, which is
fully equipped for an adventurous holiday and which also features a handy platform on which people can walk, some two and a half metres above the ground.
The interior design is characterised by clean lines, streamlined furniture and use of high-tech materials to create a lounge-like atmosphere, ideally suited to relaxing at the end of an intense day of outdoor activity.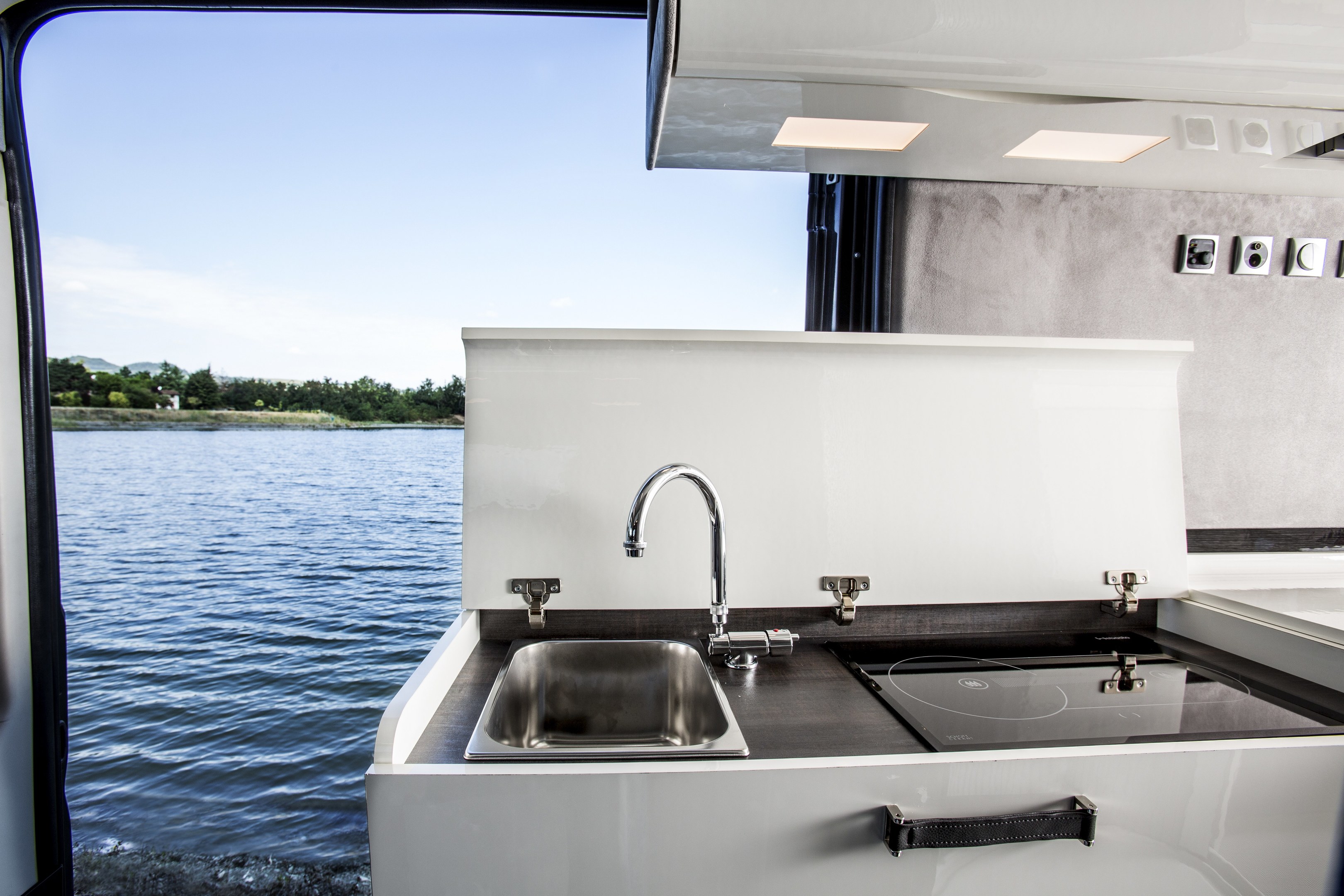 Tecnoform has also created a lighting system integrated in the furniture units and state-of-the-art entertainment system with multiple speakers and two retractable flat-screen TVs.