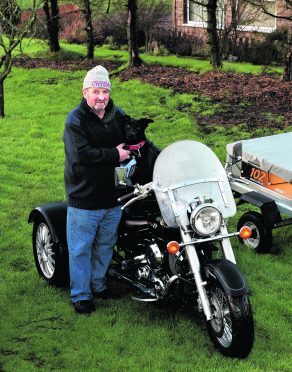 Brian Gray grew up riding motorbikes – but then he discovered three wheels could be better. We find out more about the joy of triking.
From a young age, Brian Gray has had an interest in motorbikes. He would tinker with them and ride them on his family's farm and then, at the age of 16, he finally got his hands on his own two-wheeled beauty.
After joining the Army in 1966 he had to give up his interest. It would be some years before he would be able to go back to it after having children and working abroad for a number of years.
When he returned to the north-east he started working at a training company before venturing out and setting up his own business, Bon Accord Training.
About 11 years ago Brian was diagnosed with clinical depression due to many years of hard work and the pressures of running a business. He then turned back to his old pal to help him through it.
He said: "The bikes I have had over the past few years have been cruisers, so they are not flying machines. You go out and enjoy what you are doing. It's very pleasant.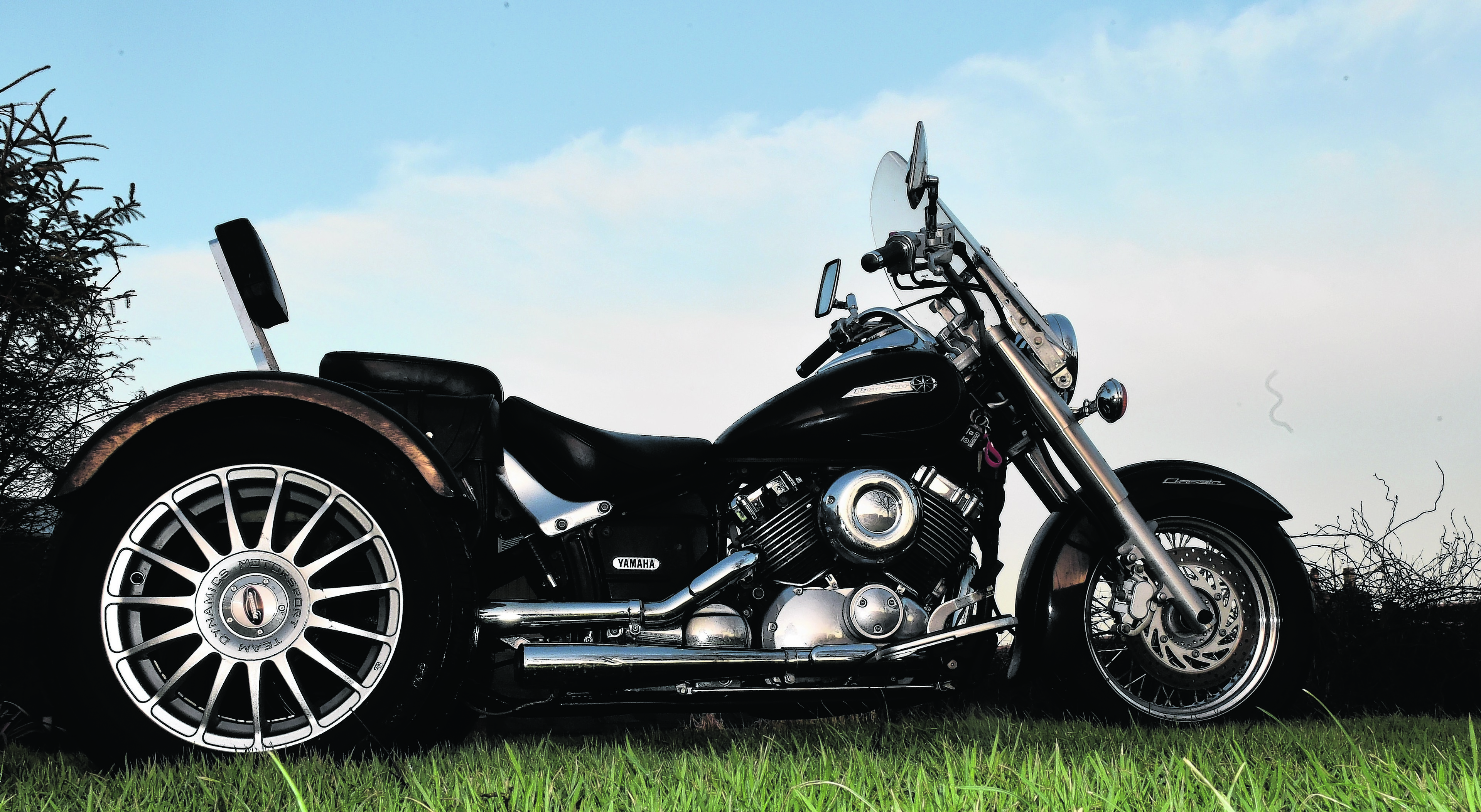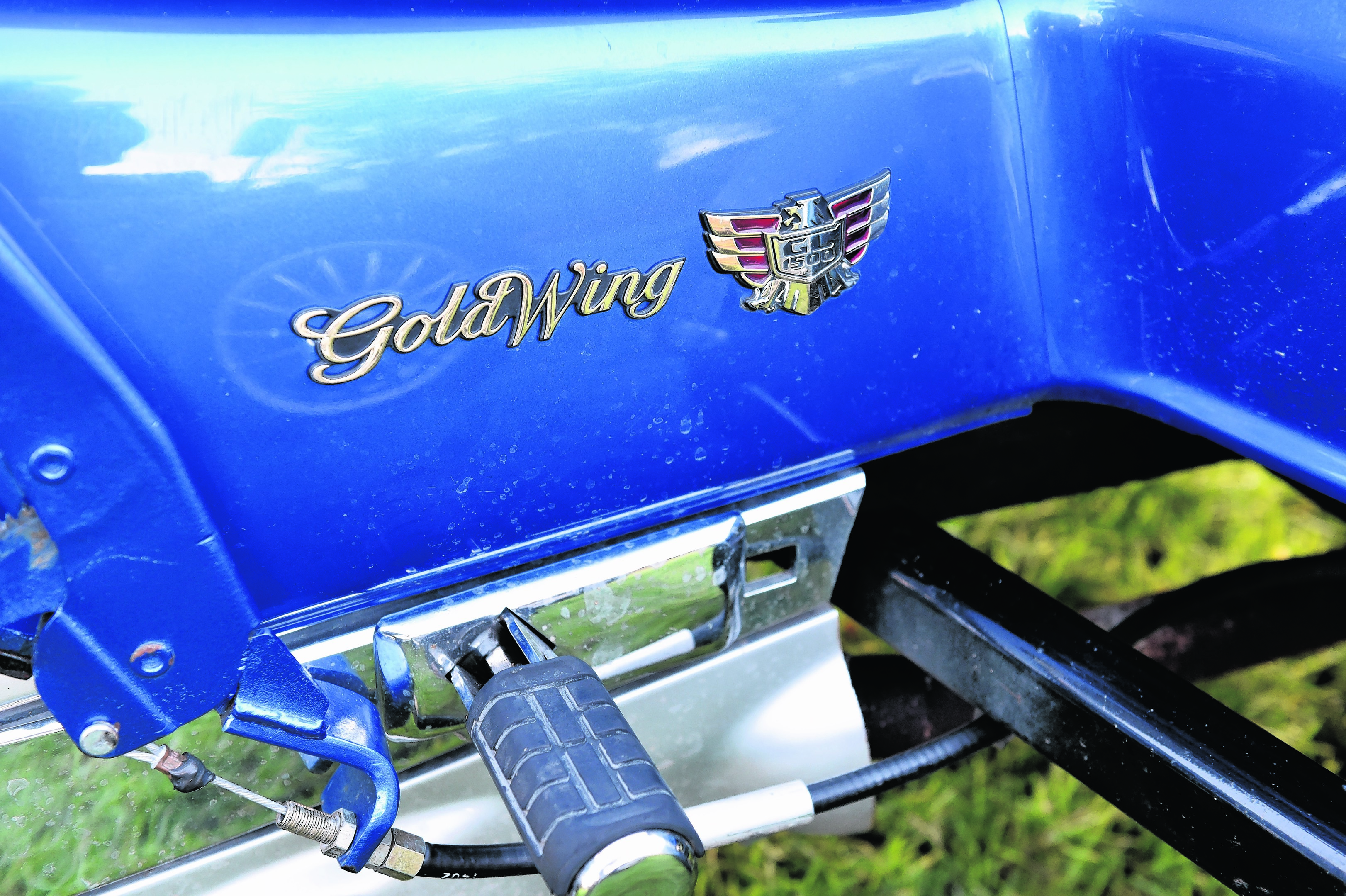 "I did a couple of trips but I mainly went out on local runs just to get out and about to help me get better."
Five years ago, disaster struck after an ear infection affected his balance and he fell off a bike.
"I really lost confidence in the bike after that," the 69-year-old said.
"The doctor said 'Brian you've got to give up biking' but I said to him I am not giving up. I was just beginning to think, hang on, I am losing everything else – my teeth, my hair, my hearing – and I just wasn't prepared to give up."
What happened next was to be an answer to Brian's prayers when he met a man who had a trike – and it was everything the north-east businessman needed.
After experiencing the three-wheeled variety, he decided to get his own bike converted and he turned to Poole-based business, BB Customs,
for help.
"I'd never been on a trike or considered them before," said Brian, who is based in Balmedie.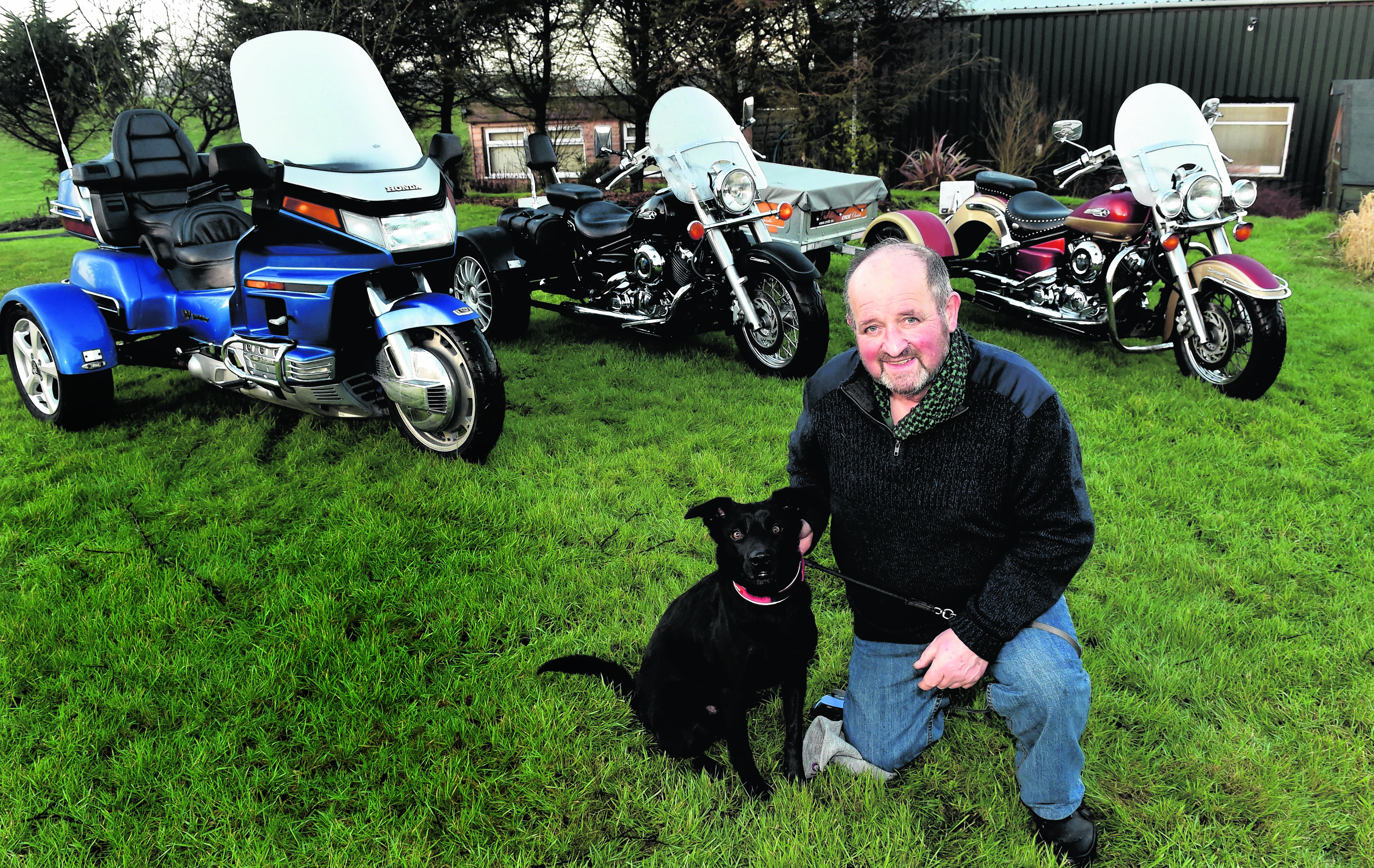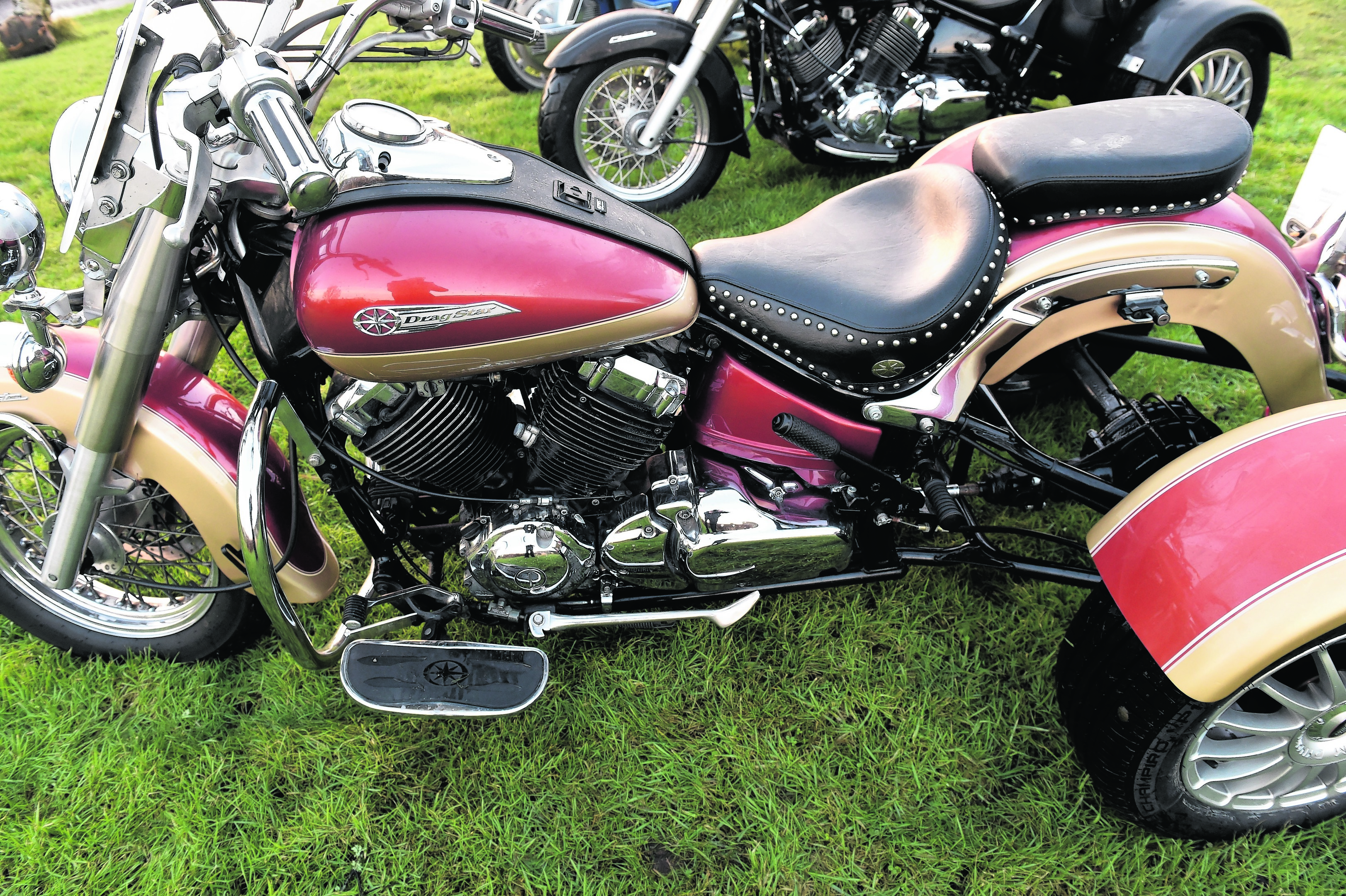 "It gives you the confidence back to go out and enjoy the sights and the sounds and the smells of being on a motorbike. There is nothing better than coming down into a village in the morning and they are cooking the breakfast and you can smell it. You don't get that same feeling with a car because you are closed in.
"Trikes can be dangerous if they are not converted correctly. A lot of people do these conversions in their garage but six months later they fall to bits, injuring the owners and others. People have also died in the process.
"I get them professionally done. You can get most bikes converted but the best ones are ones that are shaft drive. It's a lot easier. They use Robin Reliant back ends, 3 Series BMWs and Ford Cortinas. The Robin Reliants' back axles are used because the gear ratio is correct."
As Brian has now retired from Bon Accord Training and passed the helm to daughter Carol, he has decided to turn his new-found interest into a new business, Tartan Trikes & Bikes.
Anyone interested in trikes can go to him and he can source a suitable bike, get it converted and offer a whole host of other services on top of that.
"I would say the first thing to do if they are interested in having a trike is come to me with a budget price – the minimum is £6,000 to get a decent one," he said.
"In around five weeks time they could be riding around with a grin on their face.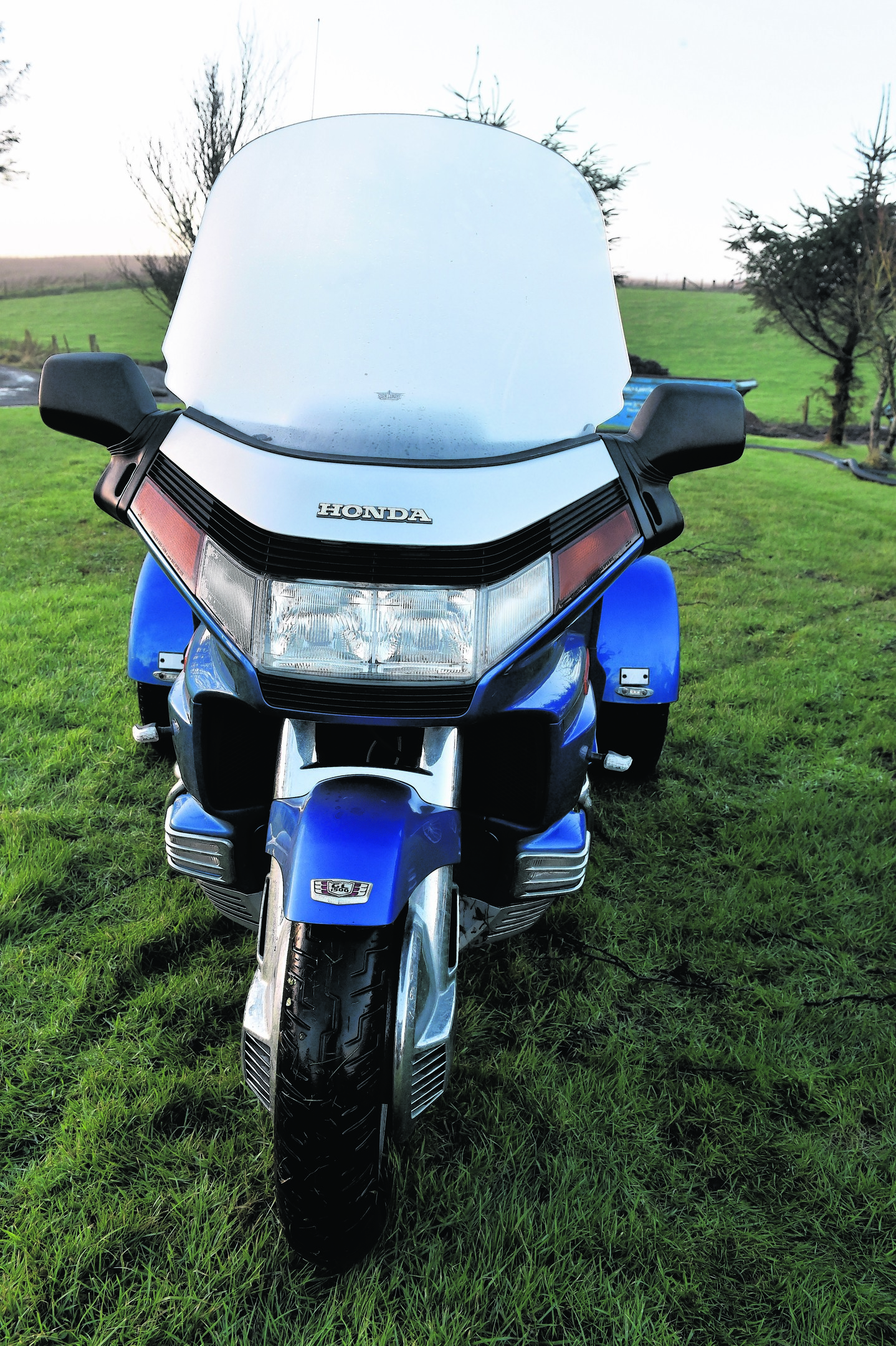 "I can also get insurance in place for them and I have been talking to a store in Aberdeen to supply some suitable clothing. I am also putting together a training package where I can take them out and demonstrate how to use the trike.
"It is also open to people who already ride, as they need to know the differences in trike-riding procedures.
"The idea is to offer a one stop package deal where customers can get everything."
Brian can also arrange for trikes to be converted to suit those with disabilities and can add a tow bar for those wanting to have a trailer.
He said triking opens up "a whole new world for people" and that, even if he could, he wouldn't go back to biking.
"I wasn't really passionate about biking," he said.
"It was a means to get out and about and it was fun. But I am passionate about trikes. They are a lot safer and you can ride them in the winter.
"You can relax on them. On a bike you are always on tender hooks. You have to be focused and balanced. Quite often you don't have time to look about. On a trike it's a totally different experience."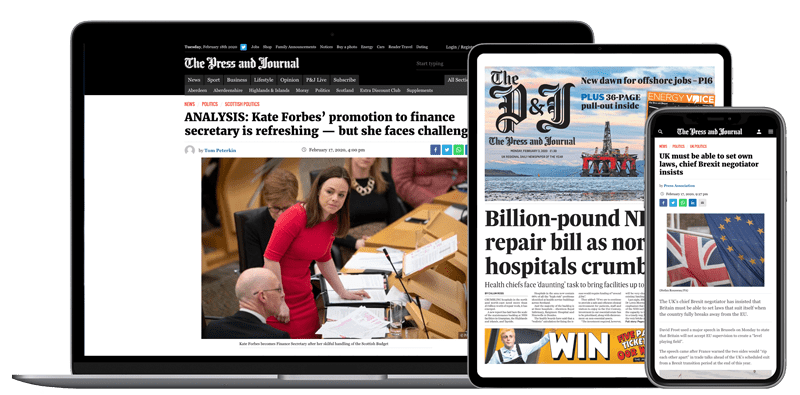 Help support quality local journalism … become a digital subscriber to The Press and Journal
For as little as £5.99 a month you can access all of our content, including Premium articles.
Subscribe