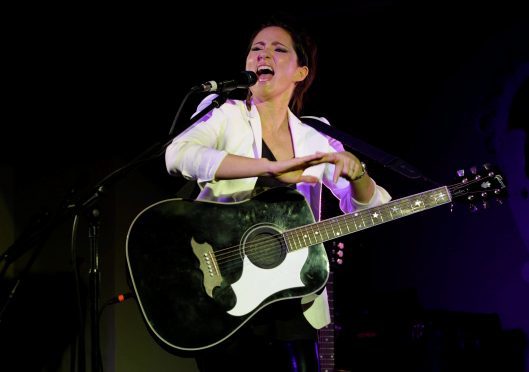 KT Tunstall is coming home and is touring across Scotland this month. She will be singing her way from Ullapool to Aberdeen as part of a Highlands and islands tour.
Her fifth album, Kin, is out on September 9 and includes the track Two Way, which was co-written and performed with James Bay.
After a move to LA, KT thought she was done with performing, but now she is regaining her love for the industry.
IT HAS BEEN A WHILE SINCE YOUR LAST ALBUM, WHY WAS THAT?
I moved to LA about a year-and-a-half ago. I really didn't think I was going to make another album for quite a long time because I had had enough.
I felt quite burnt out and I just wanted to do something else.I was getting into a bit of film-scoring and I did a course on song-composing. I have been writing quite a lot of songs for movies.
Then I moved to LA and got so inspired that I was writing these massive big pop songs, which I haven't really written since the first album. It was such strong material that I thought: "Let's have it, I'll just write another album then."
YOU HAVE CHANGED YOUR MUSICAL STYLE QUITE A BIT THROUGHOUT THE YEARS?
I just didn't want to do the same thing again, it is just really dull. I like a lot of different styles of music and trying stuff out.I think with this album I had just become very comfortable knowing what I am best at.
It is rock-pop songs with a bit of an edge and a bit of experimentation. I think that is my aim as an artist – to take a wet Tuesday and turn it into a great Saturday night.
WHAT IS YOUR PROCESS FOR WRITING YOUR MUSIC?
I have always pretty much relied on divine intervention. I do believe that it is a very subconscious process. Usually it will be a phrase with music that comes to me and I go on from that original point. It could be the title of the song or the first line. This album was different because I really grafted and worked hard on it.
DO YOU LIKE TOURING OR DO YOU FIND IT STRESSFUL?
It massively suits my personality because I get really frustrated not travelling, I love travelling. That is the part of touring that I adore – it takes me to lots of different places all over the world.
But it is difficult and takes me away from home and can be quite exhausting, but it is 100% worth it for me. It is my favourite part of what I do – playing for people and sharing my music with people. I am very grateful that I get to do this as a job.
ARE YOU LOOKING FORWARD TO COMING HOME TO SCOTLAND?
I am so excited about it. The band are all from LA and they are all laughing at me because I'm so excited about doing the Highlands and islands shows.
They had a little bit of a taste of it when we did the Oban Live festival in May. It was a beautiful day and it was just breathtaking. I just love those gigs because it is like playing in someone's living room, when you can see everybody and it is just a fantastic night out – for us as well.
DO YOU THINK YOU WILL BE INSPIRED TO WRITE WHILE TRAVELLING ACROSS SCOTLAND?
I am definitely hoping to do some writing while I'm touring. I feel that I am in a different place in my life where I am really into writing music, whereas before I was just into drinking. I feel that I am in a very prolific and creative period of my life at the moment.
WHAT IS THE AIM FOR THE NEXT FEW YEARS?
I think it is really just to be present in the moment. It is a state of mind where you can have the most exciting situation and feel like you're not in it, but now I really have a handle on what I enjoy, and what is important. I do feel that there is going to be some really good writing coming out of all of this travel.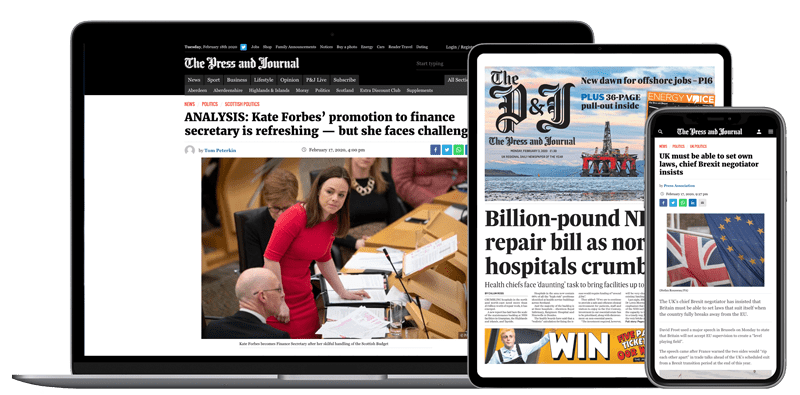 Help support quality local journalism … become a digital subscriber to The Press and Journal
For as little as £5.99 a month you can access all of our content, including Premium articles.
Subscribe