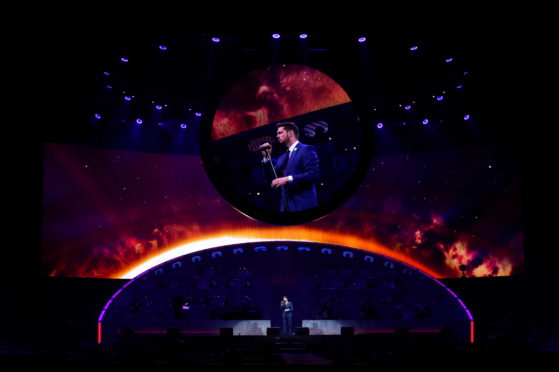 Michael Buble took to the stage at P&J Live in Aberdeen last night – and is set to return for a second night this evening.
Our reporter Tamsin Gray was in the crowd and said his "performance was a true showcase of magic musical talent".
You can read her full review here:
Review: Superstar Michael Buble leaves P&J Live Feeling Good
Here's what some of the other members of the crowd had to say about his show… Spoiler – they also loved it!
@MichaelBuble was an absolute dream ??? #michaelbuble #itsbeginningtolookalotlikechristmas pic.twitter.com/d54flOmyPD

— Erin Grieve (@ErinGrieve17) November 28, 2019
Amazing night last night at pandjlive with michaelbuble Not gonna lie I had tears, hearing #Forevernow live was just breath taking! Thank you Mr Bublé , please come back soon! @ P&J Live https://t.co/10ypEQuawk

— Naomi Hepburn (@Nomz87) November 28, 2019
What a fantastic night, Michael you were amazing @diane2504

— Susan Stewart (@Sue5Stewart) November 28, 2019
Great first visit to @PandJLive last night. Easy to get there and back, didn't have to queue too long for a drink, and @MichaelBuble was amazing!

— Jennifer Shaw (@JennifaShaw) November 28, 2019
Wow. Amazing show last night. Spellbinding performance. Had the whole audience in the palm of his hand. Great new arena as well @michaelbuble @PandJLive #aberdeen #pandjlive #MichaelBuble pic.twitter.com/KvpkOJmNVB

— Tony Mayfield (@DutchBhoy7) November 28, 2019
Amazing as always ? pic.twitter.com/eGijfgelbA

— Nicola Blair (@NicolaBlair_) November 28, 2019
Thanks for an absolutely fanstastic show last night @MichaelBuble SO happy to have you in #Aberdeen! Thank you, thank you, thank you for being here!? Been 5yrs since we last saw you and I'd forgotten just how funny you are too? pic.twitter.com/0l1mktv8AJ

— Natasha Ross (@NatashaMRoss) November 28, 2019
You were amazing and my wee mam went home a happy lady! ❤ pic.twitter.com/lRdRkwnrCW

— Suzy ?? (@xSuzy1979x) November 27, 2019
What an amazing night I don't have the words to describe just how out of this world @MichaelBuble was tonight and he tonight the P&J part of the arena was peanut butter & jelly which I thought it really funny plus he heard us before be was even on stage which is crazy pic.twitter.com/Wd9NgTOVpo

— Claire Allan (@missclaireallan) November 27, 2019
Amazing concert , it's a show you would wish would never end , hopefully we shan't have to wait too long till we see you again ,

— scott bowie (@scottbsteel) November 27, 2019
What a show from @MichaelBuble – great set list, absolutely cracking band, loads of banter and only the one Xmas song ?? #MBWorldTour @PandJLive #Aberdeen pic.twitter.com/NjN84s9tUh

— Alison Pashley (@apashley) November 27, 2019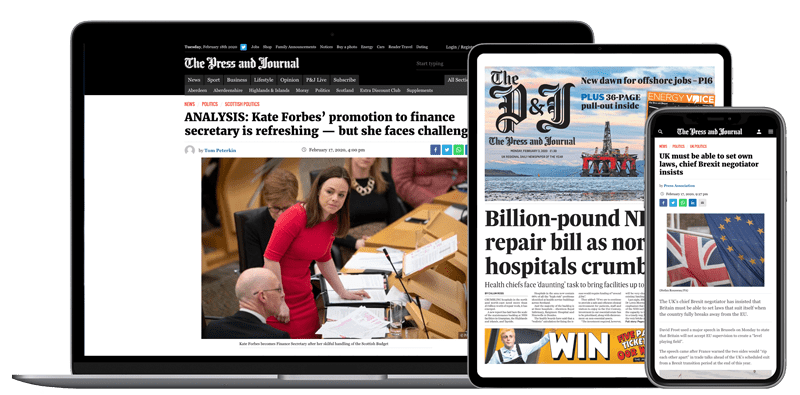 Help support quality local journalism … become a digital subscriber to The Press and Journal
For as little as £5.99 a month you can access all of our content, including Premium articles.
Subscribe