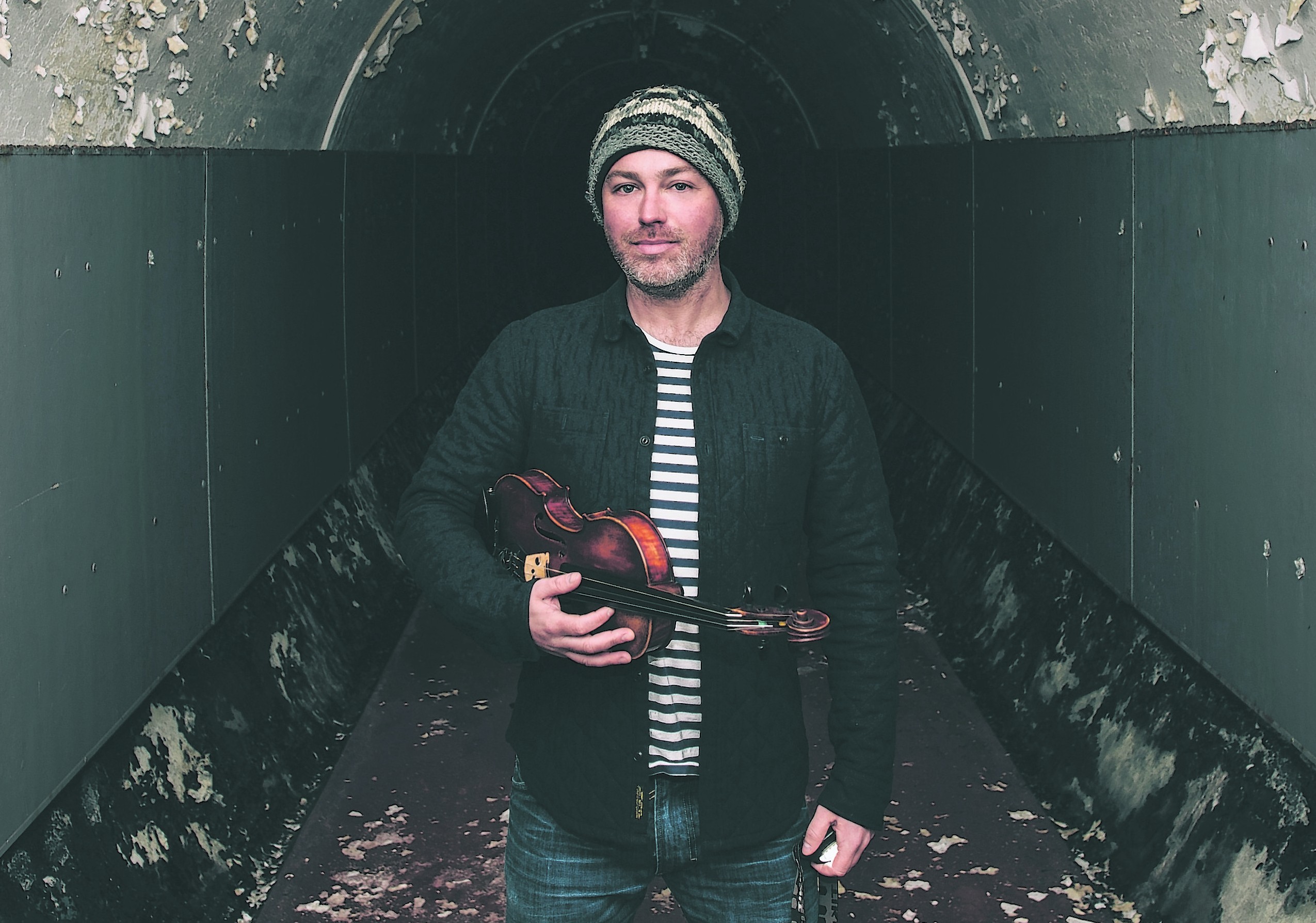 Scottish fiddler and composer Aidan O'Rourke, 39, is set to return to the north-east following a special art residence in Huntly last year. He tells Andrew Youngson about the latest step in his collaborative journey
HI, AIDAN. WHAT CAN YOU TELL ME ABOUT THE WALK YOU WILL BE LEADING FROM RHYNIE SQUARE ON SATURDAY?
Through my composer's residency with Deveron Arts, I am writing a piece of music called Imprint:Abandon. The music is inspired by my time exploring abandoned human settlements in the Gordon area. I am looking for inspiration not only in neolithic and Pictish sites but also more recently abandoned settlements.
I am interested in why people moved on – climate, safety, loss of industry and forced displacement (18th, 19th, 20th and 21st-century clearances). The walk, on February 21, is led by archeologist Gordon Noble and myself. We'll take a walk around the many Neolithic and Pictish sites around Rhynie and discuss their historic significance. We'll then continue the discussions back at the Gordon Hotel, Rhynie, where I'm hoping for further discussion on the whys and the hows of abandoned settlements through history.
SOUNDS FANTASTIC. WHAT CAN YOU TELL ME ABOUT THE MUSIC SESSION?
I'll play a short recital after the talk and then we're encouraging people to bring their instruments and have some tunes and songs with us. There may well be dancing and there'll be some fantastic food provided by Rhynie Women.
HOW DID THE IDEA COME ABOUT?
Claudia (Zeiske) at Deveron Arts invited me to partake in a writer's residency last year. Our initial thought was to focus my writing on the many neolithic sites in Gordon. Being from just north of Kilmartin Glen, in Argyll, this subject was of great interest to me and I looked forward to exploring and learning about the sites in this corner of Scotland.
Then Andy Wightman held a talk in Glenbuchat Hall in November, and this stimulated a lot of interest in land ownership in the area. This was just before my first residency at Huntly in December. Land reform is a subject I also find very interesting, so we found a way of incorporating both themes into my commission.
WHAT DO YOU HOPE PARTICIPANTS ON THE DAY WILL GO AWAY WITH?
I hope it will be an inspiring day full of fresh air, fresh ideas, music, good company and great food.
WHY IS THIS PARTICULAR PROJECT IMPORTANT TO YOU?
I love immersive music projects where I get to spend time in an area of the country that I'm unfamiliar with. Also, I'm from a rural community and I know how much music and art is focused on the cities. I think it's important to do special, artistic and unusual things in the less-populated areas.
IN WHAT WAYS ARE YOU INSPIRED BY THE SCOTTISH LANDSCAPE, AND HOW DOES THIS TRANSLATE
INTO YOUR MUSIC?
Almost all the music I have written has been inspired either by landscape or people. I was lucky to have been brought up in a truly beautiful part of the world and I began writing as a teenager with this landscape as an inspirational backdrop.
I think this became my template for creativity. And I've grown to see beauty in almost all landscapes. I studied civil engineering at university and I discovered manmade landscapes have their own beauty.
But I don't know how these landscapes translate directly into my music. It's such a subjective art form. I don't think "that's a pretty sky, now I'll make this sound like a pretty sky". But I definitely take in the moment and the subject and I use these feelings and experiences as a form of meditation. Then I write.
WHAT OTHER WORK ARE YOU DOING AT THE MOMENT?
I just returned from Boston, where I was producing a record for a band out there. My main band, Lau, have just finished our latest CD and we get ready to take that on the road in May. Other than that, I'm in this project and excited to continue writing this week.
Fiddler and composer Aidan O'Rourke and archaeologist Gordon Noble will lead a Walk, Talk and Music event at Rhynie this Saturday, February 21. The event starts at Rhynie Square at 10.30am. For further information, visit www.deveron-arts.com/events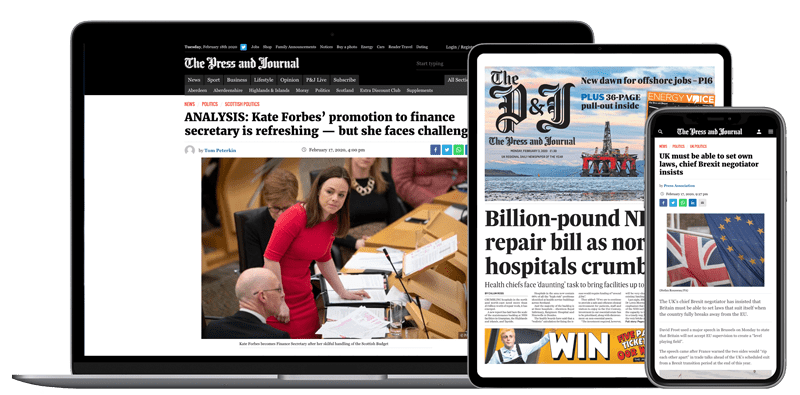 Help support quality local journalism … become a digital subscriber to The Press and Journal
For as little as £5.99 a month you can access all of our content, including Premium articles.
Subscribe