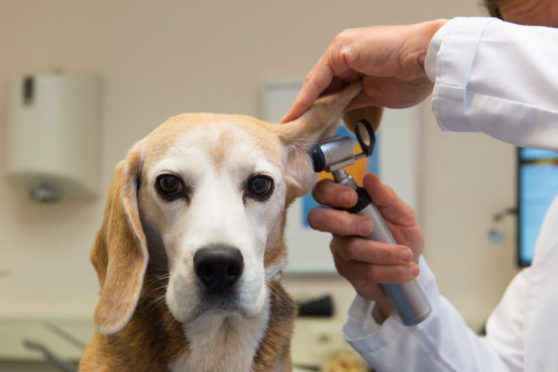 As I write this we are now in another week of lockdown and I think we are all feeling the stress and strangeness of it, and some of you might be facing even more stressful times worrying about the health and wellbeing of loved ones.
In my case, my family and I are staying at home to keep safe, and I'm experiencing the joys of juggling work alongside home schooling my two boys. As they are 13 and 15 they are luckily largely self-managing, but it's certainly reintroducing me to subjects I left behind many moons ago, and testing my recollection of history and French.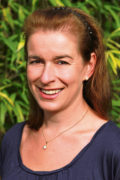 We are following the government's "Stay Home, Save Lives" advice closely, and my sole outings are for a weekly supermarket shop and a morning at a farm in Aberdeenshire, where I carry out checks in line with social distancing guidelines, to ensure the welfare of the pigs under my care. The farm visit has been a long-standing fixture for me, but I feel more so than ever that it's a way I as a vet can give something back and do my bit to maintain animal welfare and keep the food supply chain going.
Businesses across the UK have had to adapt to new ways of working under lockdown, and it's no different for vets. Many practices remain open to provide essential care and treatment for animals, but to keep clients and colleagues safe they are scaling back staff rotas, adhering to strict social-distancing measures and switching non-emergency cases to remote consultations via phone and video if possible.
When it comes to farm vets, they still cover a very busy spring spell in calving and lambing while keeping to strict social distancing.
If you are concerned or have any questions about your animal's health and welfare, you should phone your veterinary practice directly. Your vet will risk-assess each case and exercise their clinical and professional judgment to decide whether face-to-face treatment or care is essential, or if services could be provided remotely. We know it is a difficult time, and more so when your pet is ill, so all we ask is that you respect your veterinary teams and understand they are doing their very best.
It has and will continue to be a very challenging time, as vets strive to deliver the best possible care while prioritising public safety.
I'm also all too aware of the emotional and financial pressures that vets are experiencing; they are working in smaller teams and having to manage high workloads and sometimes challenging interactions with clients.
This is coupled with taking a significant hit to their finances and staffing levels. Recent stats from the Royal College of Veterinary Surgeons (RCVS) suggest that half of practices have seen a reduction in turnover of 50% or more, and for a quarter of practices that's reducing by more than 75%.
While the Treasury and the Scottish Government have put welcome measures in place to give an economic lifeline to many businesses affected by Covid-19, it's both disappointing and worrying that veterinary practices don't qualify for the 100% relief on business rates that's been made available for retailers and those in the leisure, hospitality and childcare sectors.
Many practices are high street businesses, and many sell medicines and pet products, and it just doesn't seem right that they can't access support when it's on offer to other businesses which may still be open and doing a roaring trade.
The British Veterinary Association's Scottish branch is mobilising its members to write to their local MPs and MSPs to ask the government to give struggling practices access to greater financial support. It's a hard truth to take, but in reality some practices may not survive unless urgent action is taken, and that would have a knock-on effect in our urban and rural communities.
We know that there will continue to be many difficult and unpredictable months ahead. However, I'm incredibly proud of my profession under these unprecedented circumstances; whether they're working with farm animals, small animals or both, vets are doing everything they can to maintain animal welfare, serve our communities and support the food supply chain.
I've been really heartened by stories of how vets are doing their bit to help the NHS, keep the food supply going and donating PPE and life-saving equipment in the pandemic.
Dozens of vets and vet nurses have volunteered to train as "bedside support workers" in hospital intensive care units. Equally importantly, where necessary, many vets and final-year vet students have signed up to offer their services in abattoirs to ensure the food supply is maintained. In Scotland, the government has launched a Skills Matching Service to support rural businesses. For example, when farmers who become ill or need to self-isolate during the pandemic, to ensure their animals continue to be cared for by skilled professionals such as vets.
For me, it's a privilege that my profession is included among the key workers leading the fight against Covid-19 from the frontline.
My husband and I have been out in force with the rest of the country to clap for all our key workers and carers each Thursday evening, and our boys have been playing their pipes. And tonight won't be any different. We'll be outside at 8pm to acknowledge the selfless work of all our key workers in keeping us and our loved ones – including our animals – safe and sound.
Kathleen Robertson is the Scottish branch president of the British Veterinary Association and works as a locum vet in Moray and Inverness