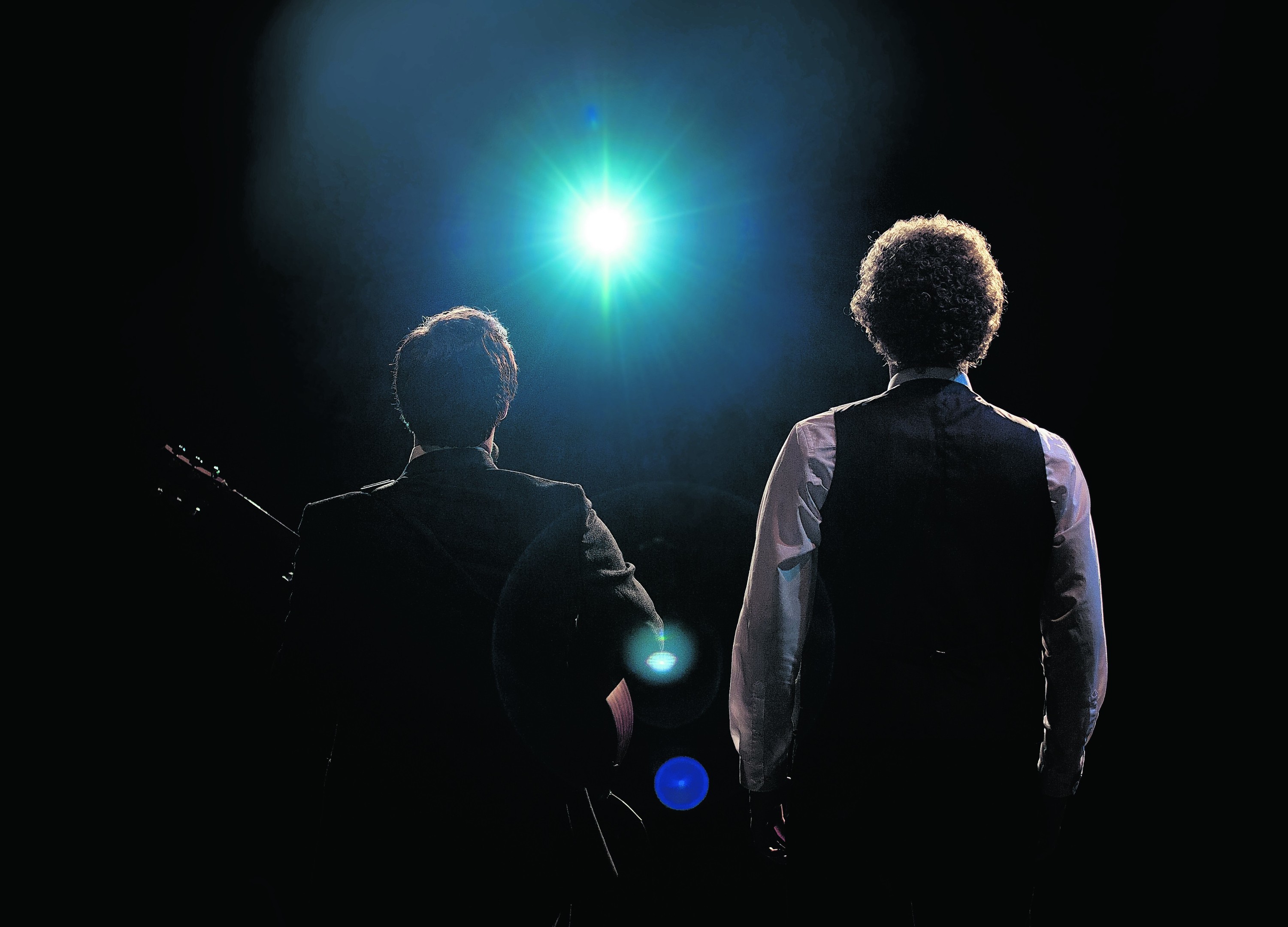 There are some songs which, on hearing again, can immediately take you back to a certain period of your life. For a whole generation, Simon and Garfunkel's album Bridge Over Troubled Water fits that bill as, for a three-year period in the 1970s, it was the biggest-selling album.
The music of the two musical geniuses will be recreated next week when the show The Simon and Garfunkel Story visits Inverness and Aberdeen. While their music is still as fresh as ever, it's a little scary when you realise it's 50 years since they recorded their number-one hit single The Sound of Silence.
West-end musical star Dean Elliot, 34, not only stars as Paul Simon, but is also responsible for creating the hit show.
"I starred as Buddy Holly in the musical Buddy for many years in London and, playing the lead, took the show around the world," said Dean.
"It was while I was touring that I began toying with the idea of creating a show in the chronological style of Buddy, with west-end values. I looked at Simon and Garfunkel and thought: there's enough songs there, they are iconic and, really, their story hasn't been told before. I felt that if I was able to explain the story of these friends in great detail, I would be on to a winner.
"Although it seems like they were around forever, they actually split up in 1970, but were together for the whole of the 1960s. A lot happened during that era, and it is arguably one of the most interesting and important decades of all time. They were very much of their time and aware of what was going on around them.
"Events such as the summer of love, the moon landing, Concorde's first flight, Vietnam War, and so on, all took place at that time, so as part of the show we use these events as a backdrop on a huge video screen and take the audience on a trip down memory lane. I think that's one reason people have got behind it, because it's not just about a couple of musicians, it really does take people on a journey through their lives, and everyone's lives through the 60s."
The show starts with Paul and Art meeting at elementary school during a school play, and follows their story through to their split and solo careers and creates their famous 1981 reunion concert in New York's Central Park. There's also more hits than you can shake a stick at – Mrs Robinson, Cecilia, Homeward Bound, Sound of Silence and many more.
"For those who didn't live through that period, it's a great introduction to that time," said Dean.
"There is a new interest in folk music, with the likes of Mumford and Son, and the younger generation are starting to look at where their inspirations have come from. Simon and Garfunkel were very much part of that scene, as folk music was very important during the 60s."
Jonny Smart, who has been singing and acting from an early age and plays a variety of instruments, plays Art Garfunkel.
"We carried out a nationwide search to find 'Art' and held auditions across the country. Jonny turned up, sang Bridge Over Troubled Water and just blew us away. After getting the part, he asked if we would like him to get a perm, which he did, and he looks so convincing."
The two singers, talented musicians in their own right, are joined on stage by a full five-piece band who provide many of the sweeping arrangements that made the duo's music stand out. The quality of the show is very high and audiences are really getting behind it, with standing ovations every night.
"For me, it's been really interesting investigating the brains and talents of two such wonderful human beings," said Dean.
The Simon and Garfunkel Story is at Eden Court, Inverness, this Sunday, February 22, (01463 234234), and the Music Hall, Aberdeen, on Monday, February 23 (01224 641122).