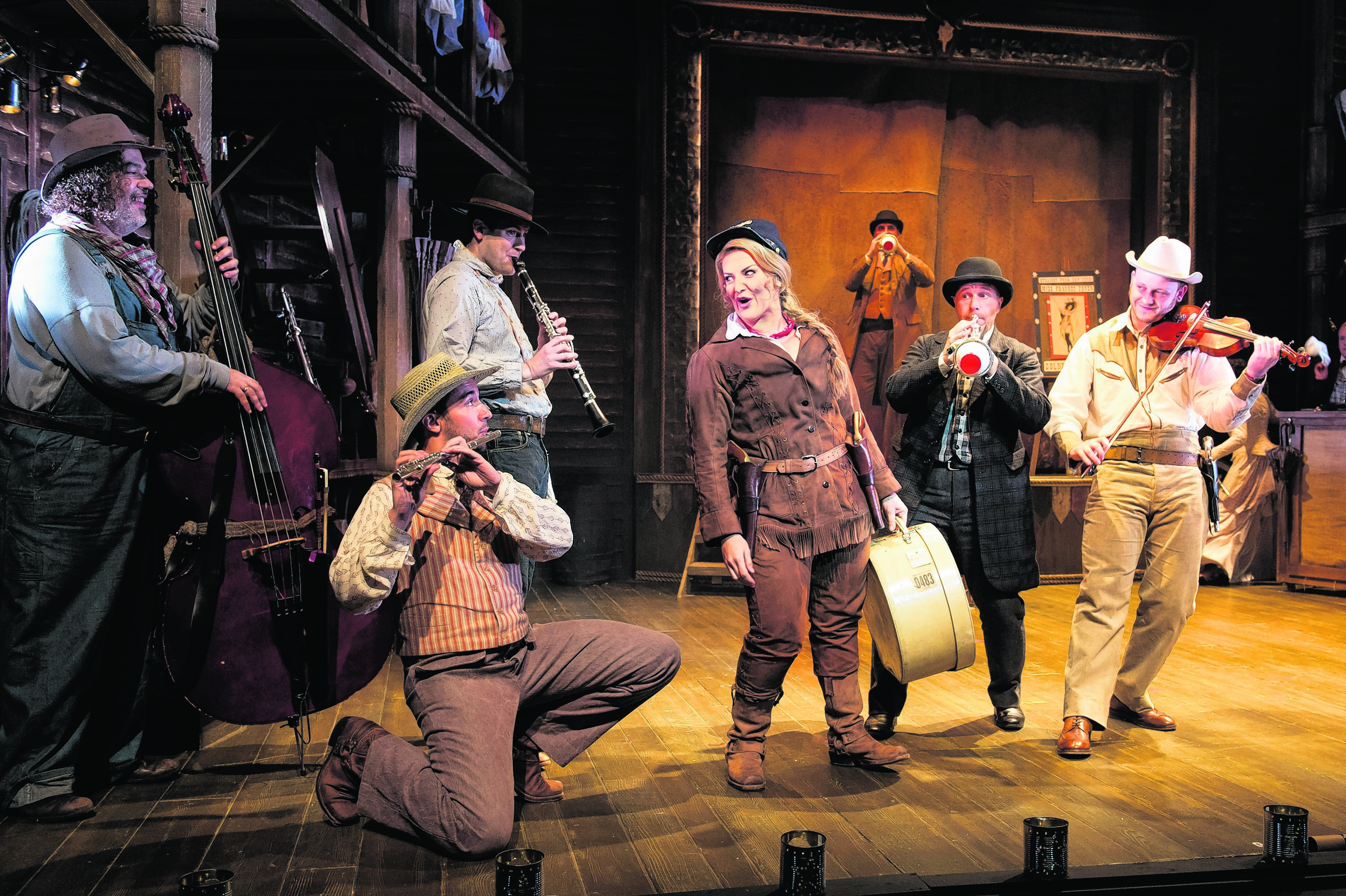 Forget damsels in distress, Calamity Jane is a musical that is full of girl power, writes Cheryl Livingstone
Calamity Jane can outrun and outshoot any man in Deadwood. Hard, boastful and desperate to impress, she travels to Chicago to recruit a star, Adelaide Adams, for the Deadwood stage. But things don't go too smoothly for Calamity, as everyone in town favours the new girl and she struggles to keep her jealousy and pride in check.
It takes her long-standing enemy Wild Bill Hickok to make her see sense, and realise her secret love.
This, in a nutshell, is what this long-standing hugely popular wild west musical is about – but it is much more than that for many people.
"It has a lovely familiarity to it; it makes you feel at home," said Jodie Prenger, who has the honour of the Calamity Jane role this time round.
"I think, with Calamity Jane, it has stood the test of time and it does have that warmth about it. When you look out into the audience, you see kids at the age of four or five dressed as cowboys and cowgirls and then in the same audience you can see people of 105 and it's just such a lovely warmth.
"The audience are with you from the start. When we were in Edinburgh, we had people dancing in the aisles and that's great. We had one woman at a show who sat in the front row and sang along to every song."
North and north-east fans of the hit musical will get their chance to relive the magic when the show, staged by Watermill Theatre, arrives at HM Theatre in Aberdeen next week.
Joining Jodie – best known for winning the role of Nancy in Cameron Mackintosh's west end production of Oliver! through the BBC TV series I'd Do Anything – is Tom Lister, whom TV audiences will know as Carl King in Emmerdale, playing Wild Bill Hickok, and Alex Hammond as Danny.
It is a role that Jodie is pretty familiar with, having grown up with the film, where her role was played by the legendary Doris Day.
She said: "As a young child, I grew up watching Calamity Jane and it was a show that I absolutely loved.
"When we went into a meeting about it, I couldn't not say yes. It's just a great show with phenomenal music. It's a gutsy female role that I just loved sinking my teeth into.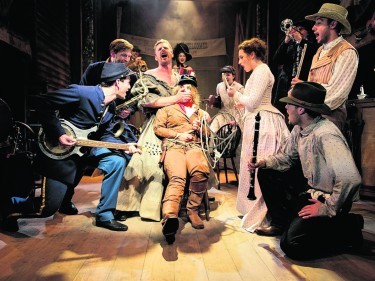 "I've never played a real-life character. Martha Jane Cannary was just totally an unknown entity. She fought, she drank, she spoke like a man; she was like the original girl power. She just thought I'm going to live life the way I want to live it.
"I read her diaries and you can still see that vein of diamond in the rough, and I think that's what is so endearing about playing her."
Filling the shoes of one of your idols is a big deal for anyone and Jodie seems aware of how big an act she is following.
"You never want to think 'oh I could do it better'. In a way, you just want to do Doris proud," she added.
"You want to do Martha justice as well. That's hopefully what we've got."
One of the many reasons this show has stayed a favourite with musical fans is the never-ending list of great songs that feature on the Oscar-nominated score.
From The Black Hills of Dakota to Just Blew in From the Windy City, there is a song for everyone. So what number gets top spot on Jodie's list?
"I think they are all great numbers. My favourite is definitely Secret Love. It's just beautiful. I love it to bits."
You can catch Calamity Jane at HM Theatre, Aberdeen, from Tuesday, June 2, until Saturday, June 6. Tickets start from £16.50.
Calamity quotes
"I can't say I've ridden too many horses, but coming from Blackpool I have been on a few donkeys on the prom."
JODIE ON SIMILARITIES BETWEEN HER AND CALAMITY JANE
"They are real guns, but there are no bullets and they don't work any more. I'll tell you what, though, they are heavy. And when I say heavy, they must have had arms on them in
those days like Arnold Schwarzenegger. I don't know how to carry them."
JODIE ON USING REAL GUNS IN THE SHOW
"We had a guy who was a world record lasso guy and he came in and it came quite natural to me, I could swivel it quite well. So I don't know, maybe I did it in a previous life."
JODIE ON PREPARING FOR THE ROLE