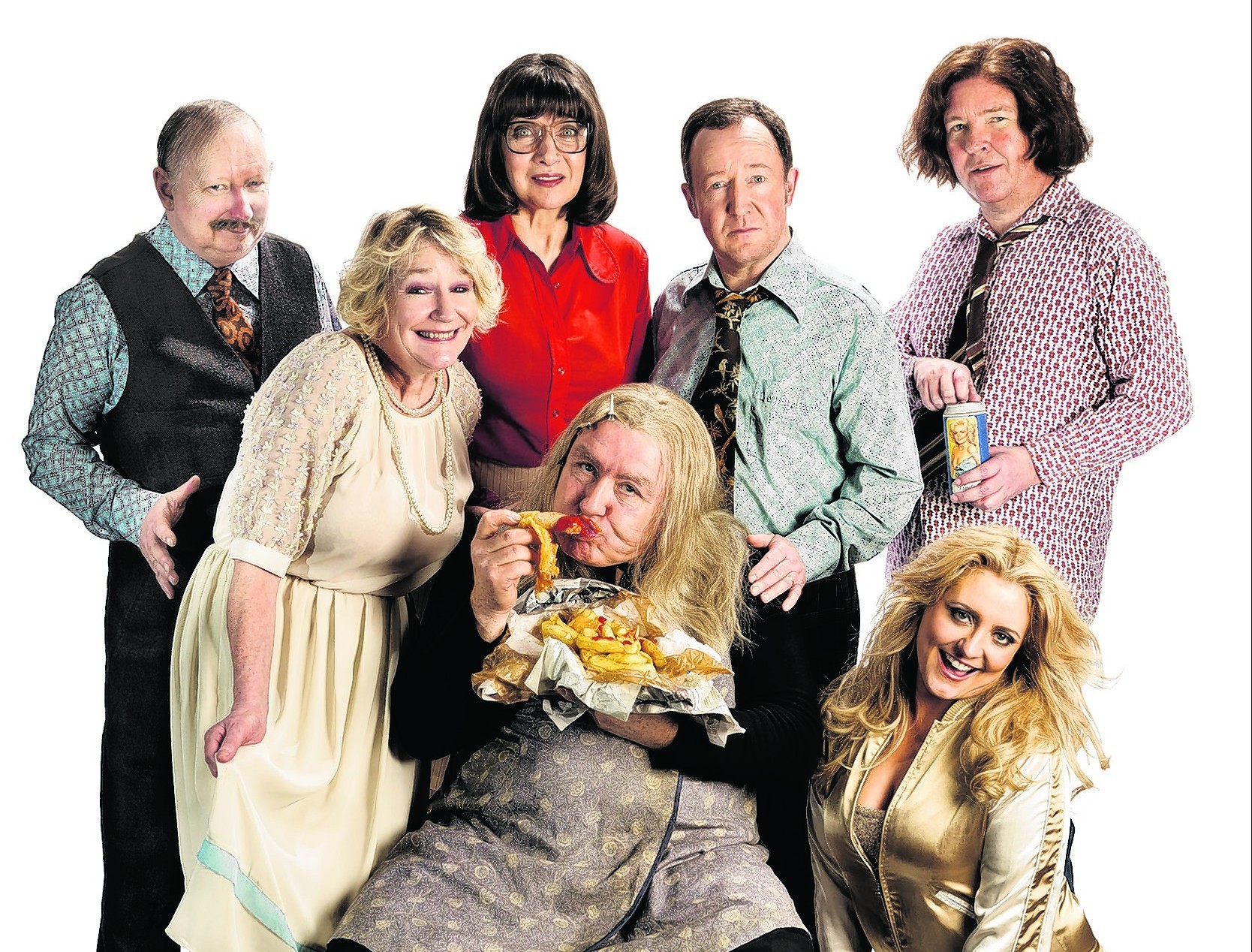 In a rare interview, Gregor Fisher opens his heart to Susan Welsh to talk about taking to the stage for the first time in years, playing Rab and eating chips
To millions of fans, he will forever be Rab C. Nesbitt, the alcoholic but articulate Glaswegian with a funny line in patter. Gregor Fisher's portrayal of the unemployed family man was so memorable that Rab has become a Scottish icon, but there's much more to Gregor than the ability to make wearing a string vest and headband seem cool.
He's proved himself to be a pretty slick comedy actor in shows such as Naked Video and The Tales of Para Handy, and an accomplished dramatic actor in productions such as Oliver Twist, Gormenghast, The Railway Children and Kidnapped. His film credits include Love Actually, Wild Target and Lassie, while his appearances in stage productions of The Wizard of Oz and Chitty Chitty Bang Bang drew rave reviews.
Despite being so well known, Gregor is very private and rarely gives interviews, preferring instead to potter around the garden of his French home. Equally rare are his stage appearances, so news that he's playing the lead role in the laugh-out-loud show Yer Granny, his first appearance in a National Theatre of Scotland production, has generated huge interest.
It is based on a classic Argentinean play, La Nona, which has been by re-imagined by Douglas Maxwell and set in 1970s Scotland. The play will visit Eden Court Theatre in Inverness in June, when Gregor will head a cast of household names such as Maureen Beattie, Louise McCarthy, Brian Pettifer, Barbara Rafferty, Paul Riley and Jonathan Watson. To have tempted Gregor to tread the boards for the first time in years, the show has to be very special.
"The script turned up on my desk and I thought, 'how hateful', as I'm quite happy fiddling about in my garden in France, but lo and behold, I got past page 12, then got to the end of the piece," said Gregor.
"I wasn't quite sure what it was all about so reread it, which is very unusual for me, then I read it a third time. It burrowed into my brain and I thought, 'there's something about this that's really interesting and funny'."
Gregor then had a chat with his son, Jamie, who asked what he was reading. "I said, it's a play that's a bit scary but funny at the same time. Jamie then said, 'you know the old quote, dad, don't you? The one about having to do something that scares you every now and then?'
"When I asked who said that he said, 'you did'. So there's a moral there: never be a smart Alec with your children as it will come back to haunt you. I also looked at the cast list, realised they were all good people, most of whom I knew, so knew then I had to do the play."
Set in the Scots-Italian Minerva Fish Bar, the bold and riotous new comedy is based around the family's 100-year-old granny, played by Gregor, who's literally eating her family out of house and home.
She's already eaten their fish and chip shop into bankruptcy and is now working her way through their kitchen cupboards, pushing the Russo family to desperate measures just to survive.
As proud head of the family, son Cammy is determined that The Minerva Fish Bar will rise again and that family honour will be restored – and all in time for the Queen's impending Jubilee visit. But before his dream can come true, and before Her Maj can pop in for a chat, a single sausage and a Royal seal of approval, the family members must ask themselves how far they will go to solve a problem like Yer Granny.
"The only woman I've played previously is Maw Broon. If this part was just a man in a frock I wouldn't have been interested," said Gregor. "This play has many sides to it and she is not your typical cuddly granny."
During the play, he has to munch his way through every kind of food imaginable, from apples to fish suppers. So how does he keep in shape, I wondered?
"Darling girl, I've never been in shape in my life, so it doesn't really affect me. There was a suggestion the chips should be made from melon but I said no – just give me the chips!"
What's clearly apparent is his excitement about taking to the stage again. "The bottom line is this: how lucky am I, at the ripe of old of 61, that anyone is kind enough to offer me anything?"
With the skill to play all sorts of roles, that's a modest statement, but there is one role fans want him to revisit – Rab C. Nesbitt.
"It's been 30 years since Rab first appeared. Although I didn't initially care for the character, he became great fun to do and it was tremendously enjoyable playing him. Everyone wants to know when Rab will appear again but that's beyond my control and in the hands of the writer. There's definitely a huge appetite for it and maybe it will happen. Who knows? I wouldn't say no – just you watch this space."
As well as gardening, Gregor is busy writing his biography with the help of Melanie Reid.
"Looking back on my past has been an interesting and absorbing journey with a lot of twists and turns which have taken my breath away – and even shut me up for five minutes.
"It can be a bit overwhelming at times, so it's good to be able to take a break and do things like this play."
For those still considering whether to go or not, Gregor offers this final piece of advice: "It's a dammed good night at the theatre. I would go and see it – and I'm not a theatre lover."
Praise indeed.
Yer Granny, presented by the National Theatre of Scotland, is at Eden Court Theatre, Inverness, from Tuesday, June 9 until Saturday, June 13 with performances at 7.30pm nightly. There's also audio, touch and British sign language performances and a post-show Q&A with the cast on Wednesday, June 10. Contact Eden Court Box Office on 0163 234234 or visit www.eden-court.co.uk