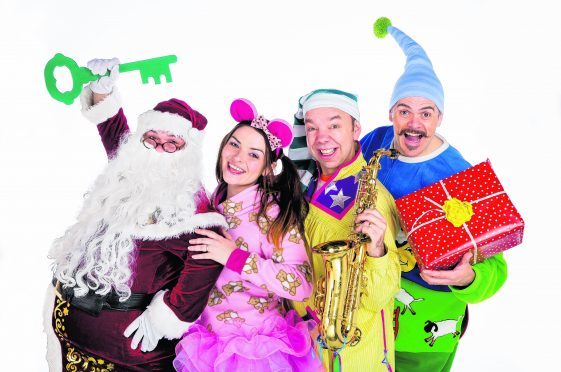 After the success of the Pirates and Princesses tour, the Funbox gang have no time to rest – for they are getting into the PJs and waiting for Santa's arrival. Their new show, Santa's Sleepover Show, visits Aberdeen in January. Cheryl Livingstone speaks to Anya about festive fun
2015 MARKED YOUR FIRST FUNBOX TOUR AFTER THE SINGING KETTLE ENDED. HOW DID IT GO?
Honestly, it went better than any of us could have hoped for. It was a huge learning curve for us, running the business and performing, but we are getting there. The support we have had from our fans has been nothing short of amazing.
DO YOU HAVE ANY FAVOURITE MOMENTS FROM THE PIRATES
AND PRINCESSES TOUR?
My growing Mini Anya Army. Seeing wee girls in dresses just like mine and pretending to be me is something I never imagined. The effort that is put in is incredible. But I think my favourite moment of the tour was our very first performance and DVD recording at the Glasgow SECC. We had no idea how it was going to go, if people were going to go for it, then we ran on to the stage to the hugest cheer and applause. Everyone was there right behind us, willing us to do well. It was really overwhelming and vindicating at the same time.
YOU ARE RETURNING TO THE NORTH WITH YOUR SANTA SLEEPOVER SHOW. WHEN DID YOU START WORKING ON THAT?
Christmas comes early for Funbox. We started work on this show back in April, with a lot of behind the scenes stuff like designs and writing. I think we properly turned it around in just under a month after Pirates and Princesses finished. There was a lot of juggling of admin work, appearances and rehearsals.
CAN YOU TELL US ABOUT THE SHOW?
Funbox are having a sleepover and you are all invited. But there isn't any sleeping going on as we are all trying to stay awake to see Santa. But before he gets here, we have keys to find and our Funbox to open, and of course the usual songs and silliness, too.
WHAT CAN AUDIENCES
LOOK FORWARD TO?
Songs old and new and festive fun. We have been getting a lot of comments about the show having a new, modern feel to it. We are having the time of our lives and so much fun on stage and I think everyone can tell and that gets them involved, too.
WHAT'S BONZO'S ROLE IN THE SHOW?
He has his own ideas on how to keep everyone awake for Santa and even meets one of our Funster friends who lives in the Funbox. He's his usual cheeky self.
Join the Funbox gang at their Santa Sleepover Show on January 9 and 10 at Aberdeen's Music Hall.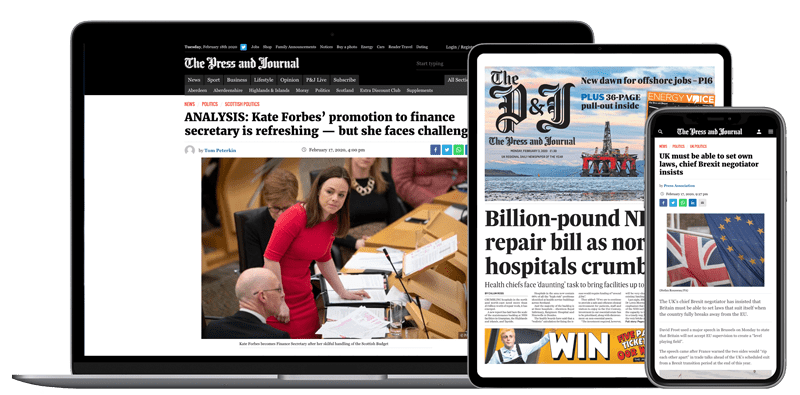 Help support quality local journalism … become a digital subscriber to The Press and Journal
For as little as £5.99 a month you can access all of our content, including Premium articles.
Subscribe