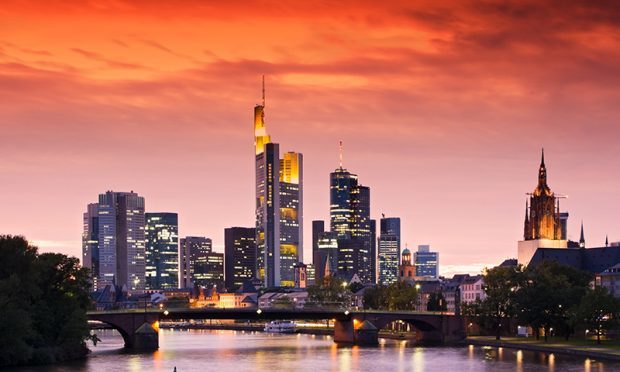 With direct flights available from Scotland, there's never been a better time to take a city break in Frankfurt.
This economic powerhouse is home to the European Central Bank and has earned its stripes as Germany and Europe's financial epicentre.
Money, skyscrapers and shiny bank buildings aside, Frankfurt is a city worth visiting for a leisure break, offering a thriving culture scene, first class hotels and fascinating attractions.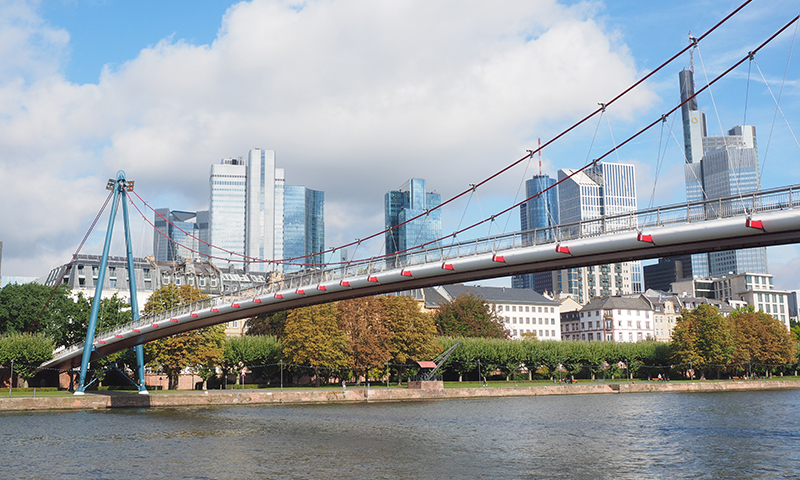 The Main River slices through the city and visitors can enjoy spectacular views from the water on-board one of the many river boats that sail up and down.
You might stop off at the pretty Sachsenhausen neighbourhood, an authentic looking spot where you can stroll along cobbled streets and stop off for a glass of the region's famous apple cider wine (apfelwein) in one of the many taverns.
You can eat and drink here and just soak up the atmosphere before you head off to explore the rest of the city.
Romerberg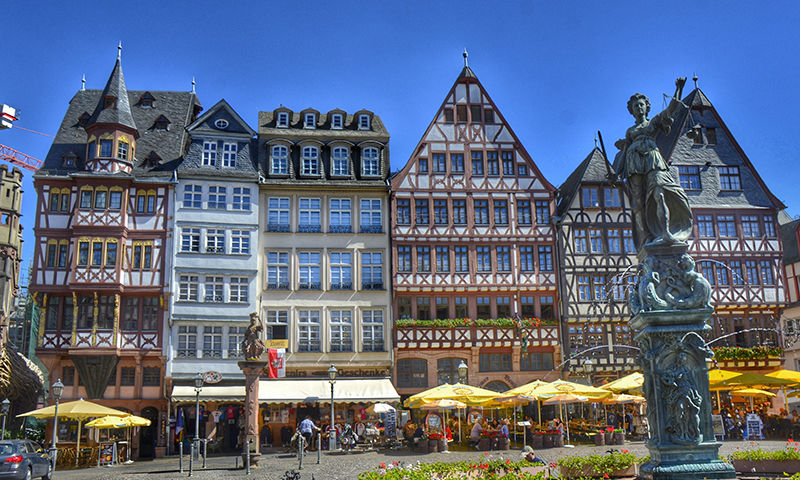 Romerberg is a beautiful old town square in the historic heart of Frankfurt was once the setting for many trade fares and markets. The tradition continues today as this is where the fairy-tale Frankfurt Christmas Market is held.
In the centre of the square sits the Fountain of Justice which dates back to 1543 and according to local folklore, wine once flowed from this famous monument.
The Frankfurt Main Tower
You won't want to miss this dazzling skyscraper in the heart of the city. The Main Tower is Frankfurt's highest vantage point and there are two public viewing platforms where you can enjoy sweeping views or you can wine and dine in the bar and restaurant which offers international cuisine.
Goethe House
Frankfurt was also home to Germany's beloved and most famous literary figure- writer, poet and playwright, Johann Wolfgang von Goethe (1749-1832).
Today the house is a museum, open to the public and proudly features Goethe's original writing desk. The museum also offers a glimpse into 18th century living and Goethe's early years.
The Hauptwache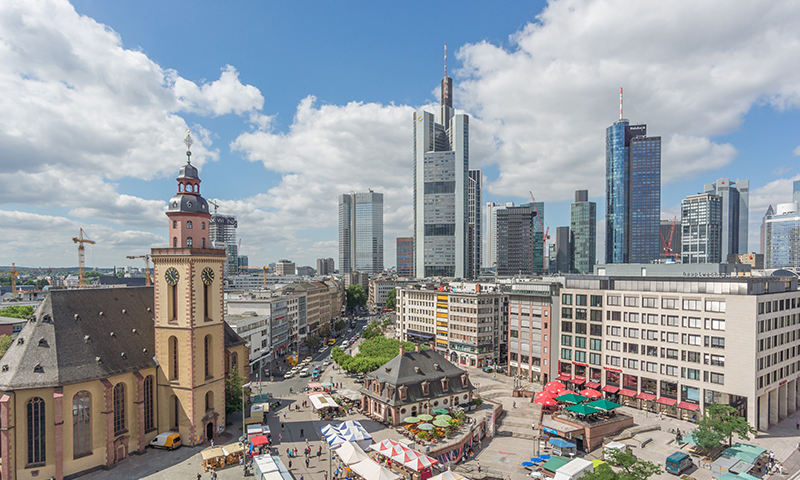 The Hauptwache is a blend of old and new architecture and is one of Frankfurt's busiest pedestrian areas. The square itself is one of the key shopping districts and even has an underground mall.
One of the best ways to see as much of a new city as you can is to take an open-top bus tour. These trips tick off a lot of boxes when it comes to seeing all the city has to offer but the beauty of it is that you can come and go as you please. Get off when you like and re-join the tour once you've explored one of the sights or attractions that takes your fancy. With your single day pass, you can get on and off at any one of the 14 stops. Included in your ticket is a narrated audio (available in several languages)
The bus tour stops at the main shopping area, Frankfurt Cathedral, Frankfurt Opera House, National History Museum and many more interesting spots along the way. Frankfurt City Tour from £26pp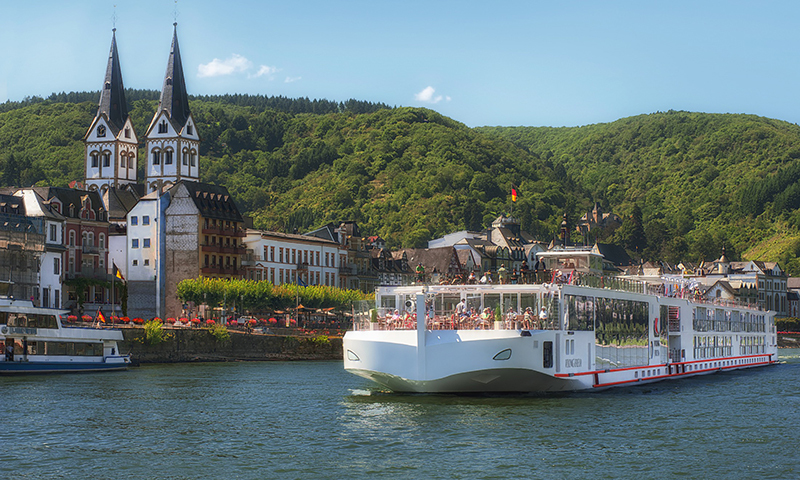 Catch the best of the city on this land/water combo tour, taking in the famous landmarks of Frankfurt before a relaxing sightseeing cruise which concludes with a nice wine tasting session.
City Break Deals :
If Frankfurt is appealing to you for your next city break, take a look at some of the travel deals available right now.
There is a fine choice of hotels in Frankfurt. Choose from some of these top picks chosen by our friends at talkholiday:-
Flights from Glasgow to Frankfurt from £27
Flights from Edinburgh to Frankfurt from £50
Best Price Guaranteed Frankfurt Hotels from £38pn