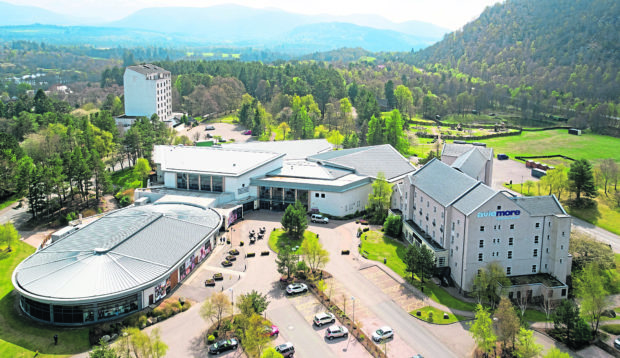 Aviemore is quite a place. It isn't that big, but boy does it pack a punch. It offers so much choice for holidaymakers and is somewhere you can visit time and time again and still find new things to do.
I took my young family back to Aviemore this summer and we stayed at the Macdonald Spey Valley Resort for the first time. As we entered the town, we saw the Strathspey steam engine chug past us which was a lovely welcome, and another lovely welcome came when we checked in. At reception, we looked approvingly through the glass at the stylish pool and we assured the children we would make a beeline for it as soon as we had seen our accommodation.
There are 100 chalets, cabins and lodges of all shapes and sizes at Spey Valley and we were informed we were in none other than Mr Macdonald's favourite. The large two-bedroom lodge sits on the edge of the resort's own nine-hole golf course – the 18-hole Macdonald Spey Valley Championship Golf Course is only a five-minute walk away – and has its living areas upstairs to take advantage of the views over the course and towards the mountains.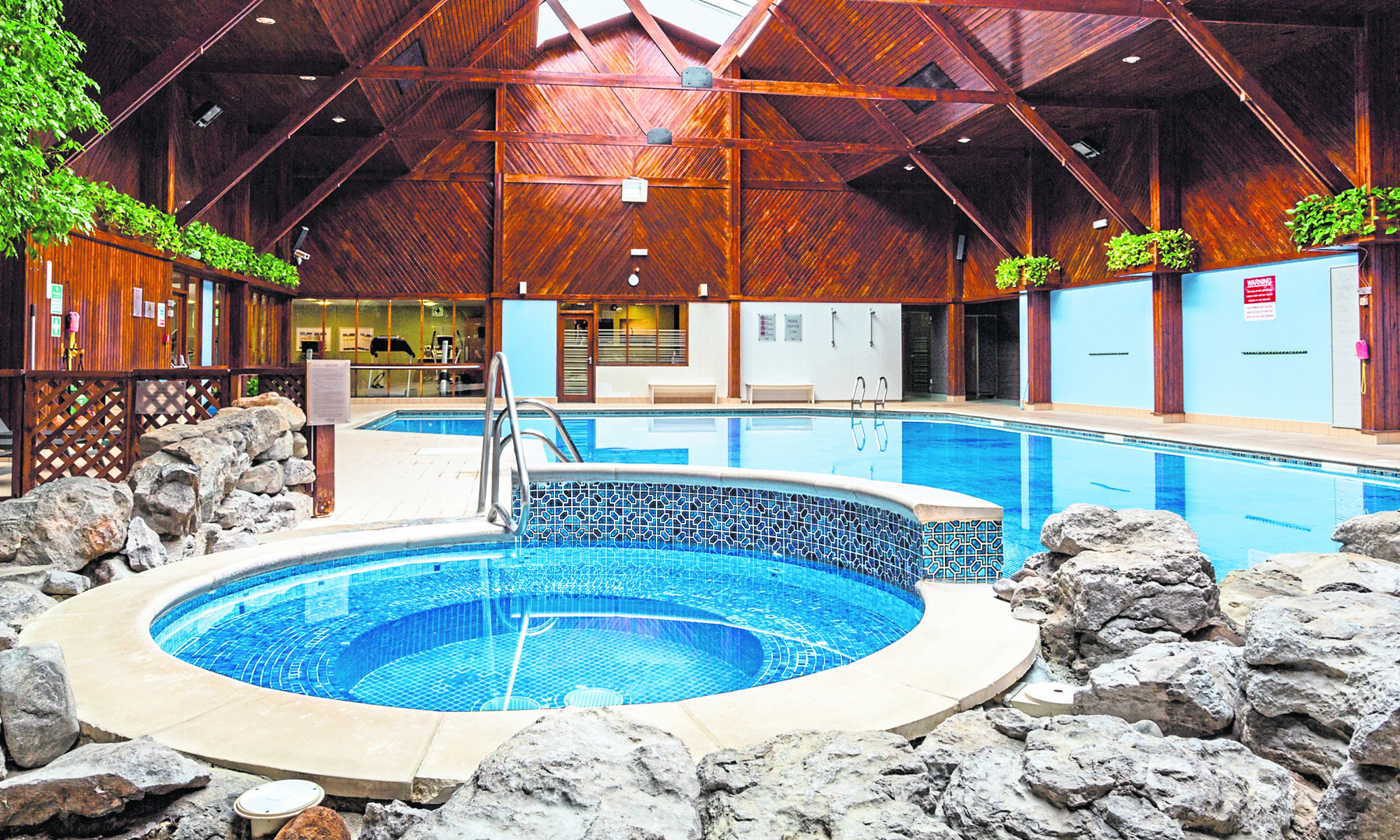 The open-plan living room, dining room and kitchen lead on to the sunroom which is so close to the golf course it almost hangs over it, and is a lovely spot to sit and watch the world go by – especially with a glass in hand as the sun gently sinks in the sky.
There wasn't a whole lot of relaxation going on, however, as we had an eight-year-old and a five-year-old in our party. But that is where the resort shines, because there are so many activities to keep them busy. As well as the pool, which offers family fun sessions, there is a fantastic sports hall in which you can play football, tennis, badminton, squash, table tennis and pool.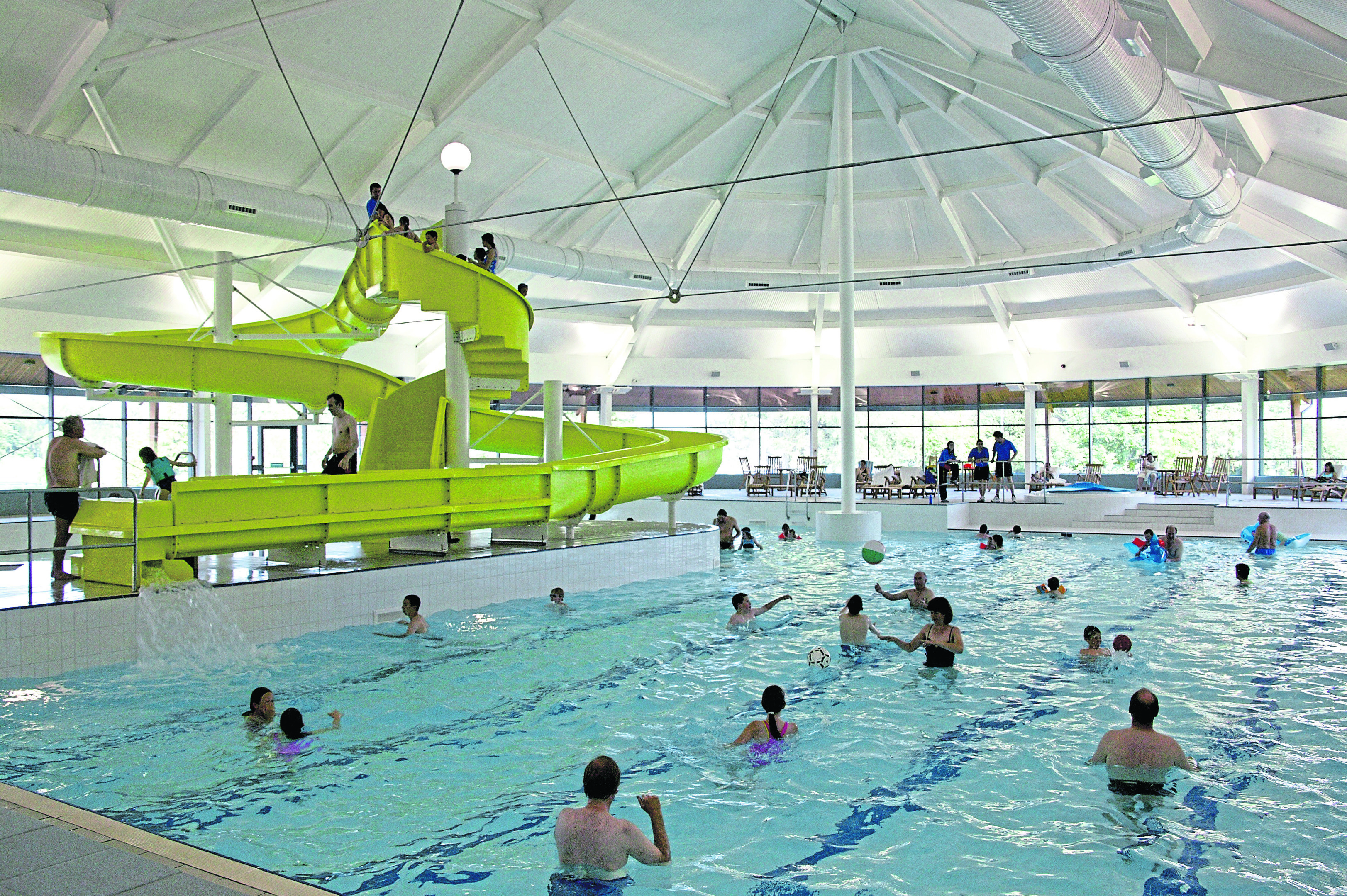 And if all that isn't enough, you can head along – as we did – to Spey Valley's sister resort, the Macdonald Aviemore Highland Resort. As it was the height of summer when we visited, there were activities of all kinds on offer – from quad bikes to Segways, zorbs, grass sledging and archery. Inside there were giant inflatables which my kids loved, and of course the great swimming pool and water slide which we have been to in years gone by. Add to that a giant softplay area and a 650-seat cinema showing the latest releases and there can be no complaints of "I'm bored" coming from the kids.
It is certainly easy to tire your children out at the two resorts, which is exactly what we did before enjoying our evening meals. On our first night we dined at Macdonald Aviemore Highland Resort's signature restaurant, Aspects. The service here was a cut above and the menu not to be sniffed at either. Just choosing what to eat wasn't easy, as there were lots of options that sounded delicious, but the highlights were the scallops with smoked haddock and pea risotto, my wife's pea risotto with cheese parcel and my son's adult main course – Mrs Macdonald's fish pie. Accompanied by a bottle of Sangieovese, this was a real holiday treat.
Not to be outdone on our second evening, we dined at the Spey Valley's Scottish Steakhouse. There was a lovely atmosphere as an accordionist entertained guests with traditional Scottish music through in the clubhouse next door, and we enjoyed listening from the plush surrounds of the steakhouse. From the extensive menu I enjoyed a fabulous fillet steak, cooked exactly how I had requested, while the rest of the family gave a double thumbs up to their choices.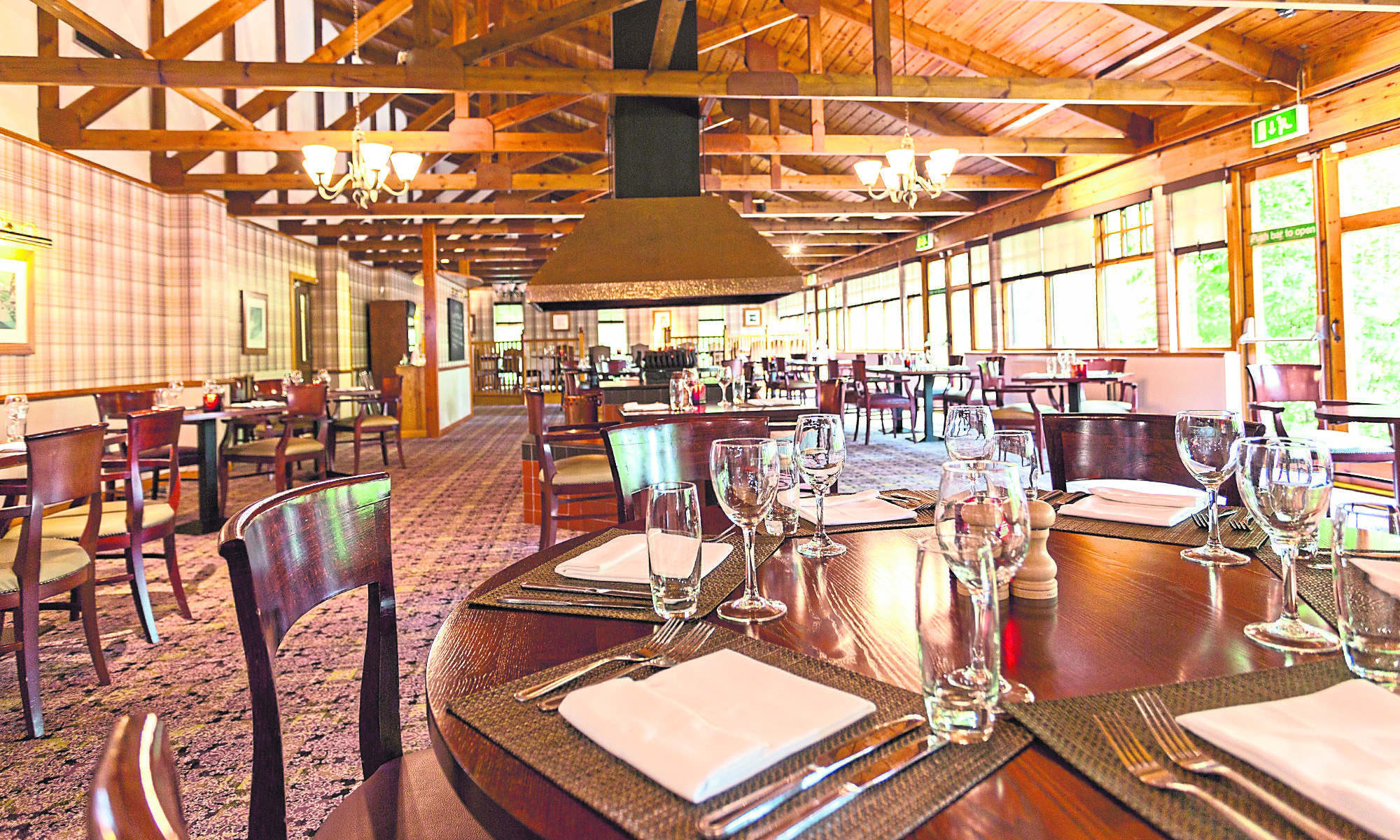 But all this indulgence must be counteracted somehow, and so we travelled to Loch Insh in search of some outdoor adventure. This is somewhere I had visited as a child, venturing out on to the waters in a canoe with my family many moons ago. And now it was my turn to take my wife and children out in a four-man canoe.
Loch Insh Outdoor Centre is only 10 miles from Aviemore and you can hire canoes, kayaks, yachts, you name it. We enjoyed an hour or so on the water, trying to get into some kind of rhythm to propel us in the direction we were meant to be going. We just about mastered it, bar a few minor hiccups, and all had fun in the process. And most importantly, we didn't capsize!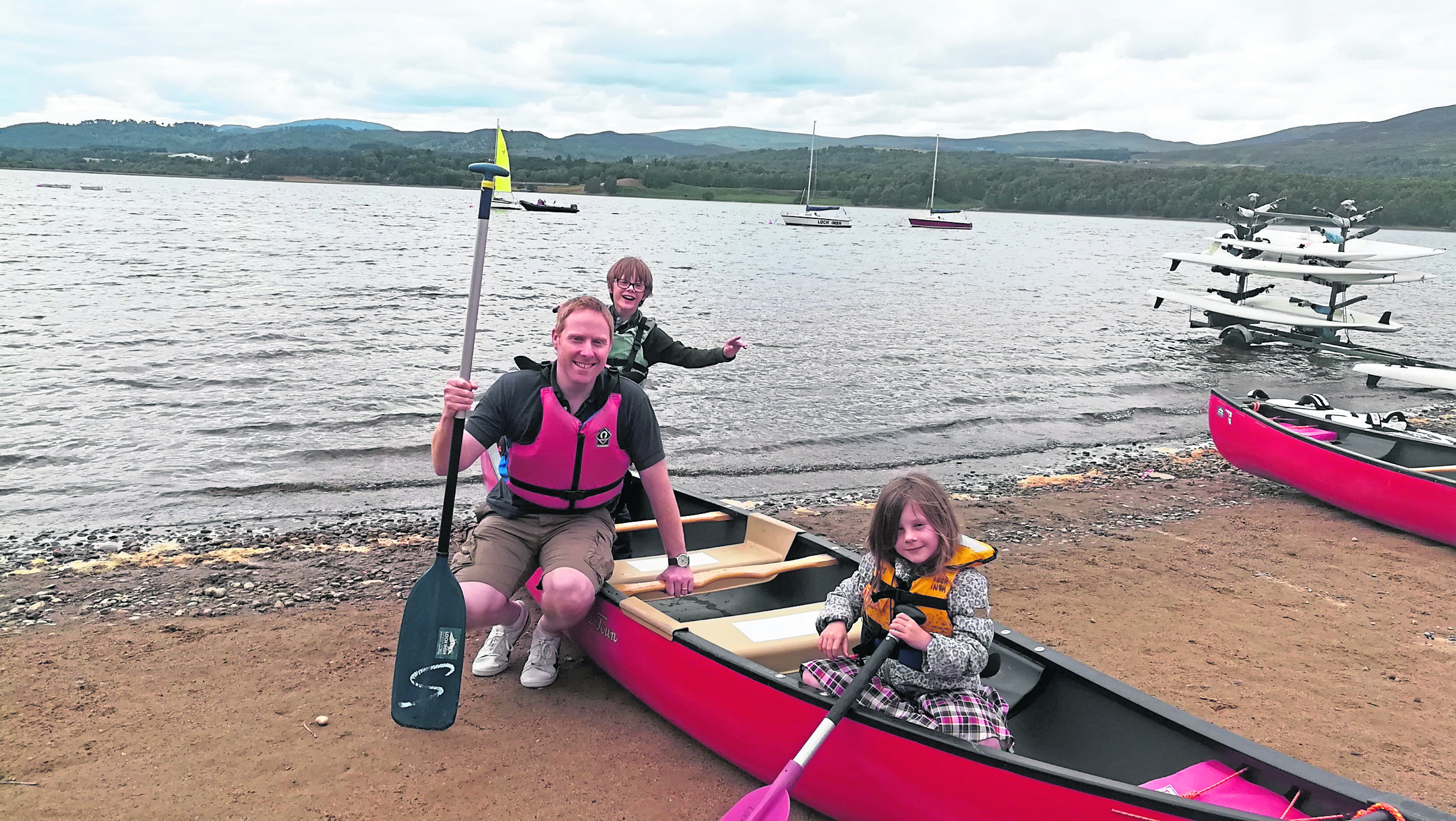 Another fun-filled day was spent at the ever-popular Landmark Forest Adventure Park, just 10 minutes away at Carrbridge. I am always impressed by the innovative attractions at Landmark, and my kids absolutely love it. They had been waiting all holiday to get there, and it didn't let them down.
We started in the Bamboozeleum which is packed full of fun and fascinating technology, including holograms, light shows and much more. Be sure to have your camera at the ready for all the great photo opportunities.
From there it was on to the topsy-turvy room followed by the head-spinning vortex.
Once we had regained our balance, we took a trip through the maze before spending most of the day on the all-important water slides. These things are so fast I defy anyone to plummet down them and not scream at the top of their lungs. We must have easily hit our 10,000-step target that day just from climbing the stairs to the top of the tower to hurtle down the Falcon, Wildcat and Otter rides. They really get the blood pumping.
All of that and I haven't even mentioned the Skydive, Runaway Train roller-coaster or the Butterfly House. You really do need a full day to do Landmark justice – or maybe even a week.
We had a jam-packed, fun-filled time in Aviemore. From the kids' activities to the simple pleasure of playing chess in our luxurious lodge listening to the sound of birdsong and nothing else.
Yes, Aviemore really does offer an endless supply of family holiday memories, and we'll be adding to them in the not too distant future – of that I am certain.
TRAVEL FACTS
Autumn breaks at Macdonald Spey Valley Resort start from £115 per night for a lodge that sleeps up to two adults and two children. For information on both Macdonald resorts, visit resorts.macdonaldhotels.co.uk
Loch Insh Outdoor Centre, Loch Insh, Kingussie: lochinsh.com
Landmark Forest Adventure Park, Carrbridge: www.landmarkpark.co.uk