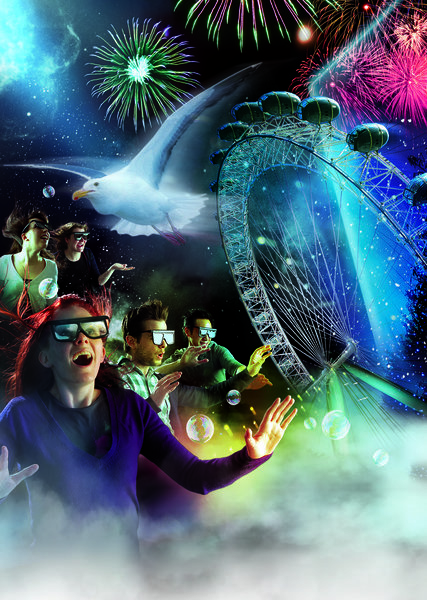 Can you do London in 48 hours? Yes you can, if you know what you're doing. Set off from Aberdeen on Friday lunchtime and you can pretty much see all the best sights, shop the best shops and be back home in time for tea on Sunday.
Board Virgin Atlantic's Little Red service at 11.55am and enjoy complimentary drinks and snacks – oh, happy days – and this lovely short flight down to Heathrow is over before you have time to sink your third Bombay Sapphire.
You're now relaxed and ready for landing at Heathrow. The tricky stuff starts here, and if you pre-booked Heathrow Express tickets online, it's just a short walk to the trains which generally run every 15 minutes, taking you direct to Paddington.
From the train station, grab a black cab to the Natural History Museum, a distance of about two miles and walkable if preferred. The 10-minute drive along Inverness Terrace and Bayswater Road lets you see Notting Hill Gate and Kensington Palace and Gardens, and driving along Queen's Gate you're at the museum in a jiffy.
Our visit happened on Easter weekend and the first thing we noticed was the line of people queuing snake-like round the enormous Cathedral-like building. We guessed free entry was the star attraction, as well as the most important natural history collection in the world, of course.
With over 70million specimens ranging from microscopic slides to mammoth skeletons, you could spend a whole day here. An escalator – or cocoon experience lift – took us to the "centre of the earth", but it was the giant replica of a Diplodocus skeleton in the Central Hall that made our jaws drop.
It lived 150 million years ago and, at 26 metres, it's one of the longest land animals ever to walk the earth. Just seeing him made the trip worthwhile, but there was more to see, so no time to stand gaping.
The Sensational Butterflies exhibition on the museum's east lawn is a must-see. There are literally hundreds of colourful butterflies of all shapes and sizes housed in a tropical tent. Species from all over the world include the spectacular swallowtail, the beautiful blue morpho, the magnificent moon moth and many more, originating from Africa, Southeast Asia and North and South America.
If you can drag yourself away, the Victoria & Albert Musuem is next door, but our plan involved ice-cream cones on the lawn, then a 20-minute black cab ride to London Bridge Hotel, our base for the next two nights. There are cheaper ways to travel of course, but with a four-year-old, speed is of the essence when it's nearly teatime.
Cabs are also one of the best ways to see the sights. Zooming along Brompton Road we passed Harrods, Knightsbridge, Hyde Park Corner and then Piccadilly. On Constitution Hill you get a great view of Buckingham Palace and its gardens, the Victoria Memorial and along Birdcage Walk you can see St James's Park. Across the Thames now, past Elephant and Castle and the New Kent Road, and we're at our 4-star boutique hotel.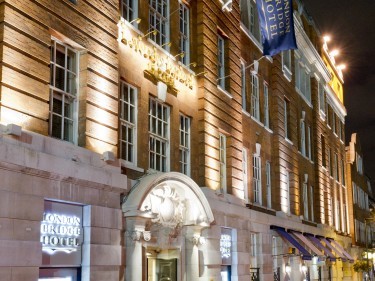 London Bridge Hotel is within spitting distance of Tower Bridge and HMS Belfast, and is in the shadow of The Shard, London's highest viewing platform at the top of Western Europe's tallest building.
After a delicious and relaxed supper in the hotel's Quarter Bar & Lounge, it was time to sleep before an early morning water taxi trip along the Thames to Covent Garden. Except the boat never showed up, so we found a bus stop round the corner and after another nice tour of London, we were at the EDF Energy London Eye.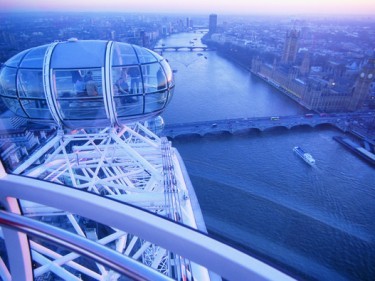 These days it's not so much the sights of London but cool ways to see them, and although it was tempting to scale the Shard, a shiny glass pod on the London Eye – along with its fantastic 4D Experience – is my favourite way to see it all. Get there early to avoid the queues but even if you have to, the amazing views of Big Ben, the Houses of Parliament and Buckingham Palace are all worth it.
London's Sealife Aquarium is just along the riverside too, and is not to be missed. Hours and hours of hammerhead sharks, stingray, giant turtles, clownfish and happy penguins, followed by hotdogs on the banks of the Thames.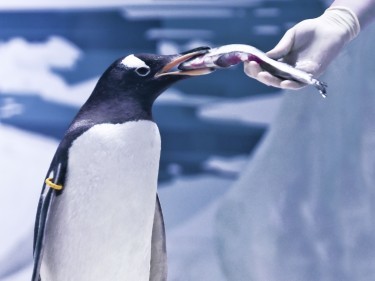 With time marching on, a walk across the river to Hyde Park – feeding the ducks along the way – took us to Piccadilly, and a visit to Fortnum & Mason's Parlour for a truly decadent ice cream experience.
Tea in the parlour included a duo of scones with Somerset clotted cream and strawberry preserve and a selection of seasonal mini ice cream cakes served with a pot of Royal Blend Tea… heaven.
For the youngest member of the family, get this: A Hansel and Gretel gingerbread house with vanilla bean, frosted strawberries and shortbread, chocolate ice creams, an assortment of sweets topped with whipped cream, roof sprinkles and chocolate sauce. Nothing short of culinary genius (and easily shared by three).
Next up, a walk along Regent Street and a visit to Hamleys, the oldest and largest toy shop in the world – well, it was Easter.
The day was nearly over, so a great way to take the strain off our feet was a cycle rickshaw back to the embankment, along Trafalgar Square; again another great way of seeing the sights. A bus back to our hotel and supper in the nearby Cafe Rouge followed by a few beers in our room was all we could muster. We were all too tired to even find something to watch on TV, so instead put up with Madagascar – in German…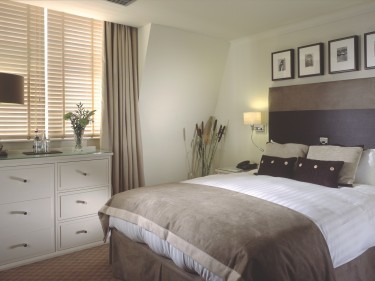 Before our Sunday afternoon flight back to Aberdeen, we took in a walk beside the river to see HMS Belfast and Tower Bridge, and a delicious afternoon tea at the hotel before taking a minicab ride back to Paddington to catch the Heathrow Express. Good tip here: pre-book your minicabs and save money.
We had a capital weekend and were back home in Aberdeen by 5.30pm. Can you beat that?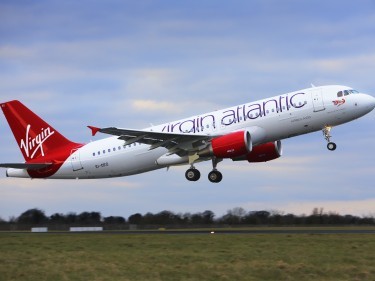 TRAVEL DETAILS
Virgin Atlantic Little Red flies three times daily from Aberdeen to London Heathrow and is offering return fares from £72 one way.
To book now visit www.virginatlantic.com or call 0844 209 2700
Cool and contemporary accommodation with rates from only £99 per room per night at London Bridge Hotel, 8-18 London Bridge Street, London. Phone 020 7855 2200. www.londonbridgehotel.com