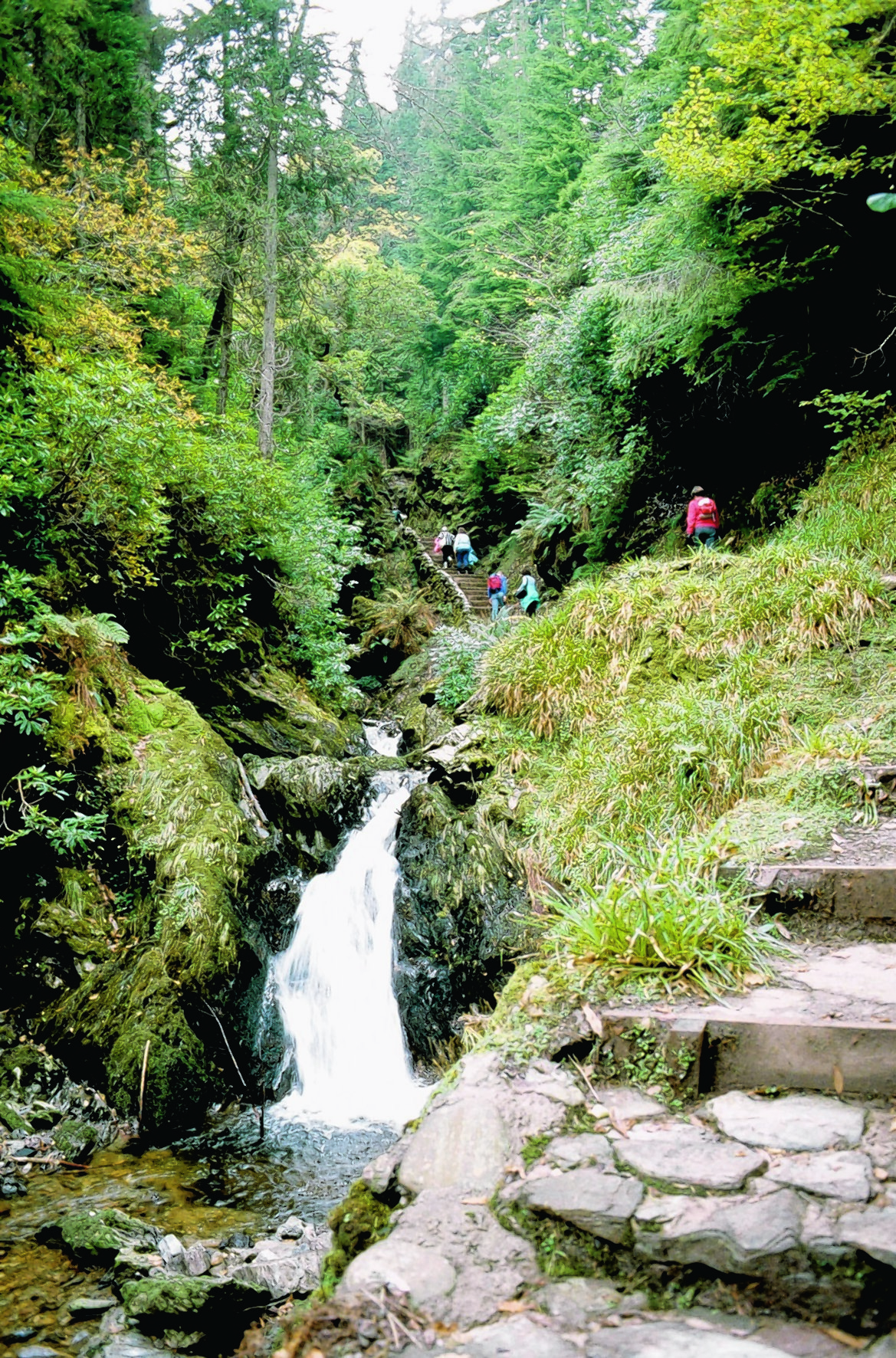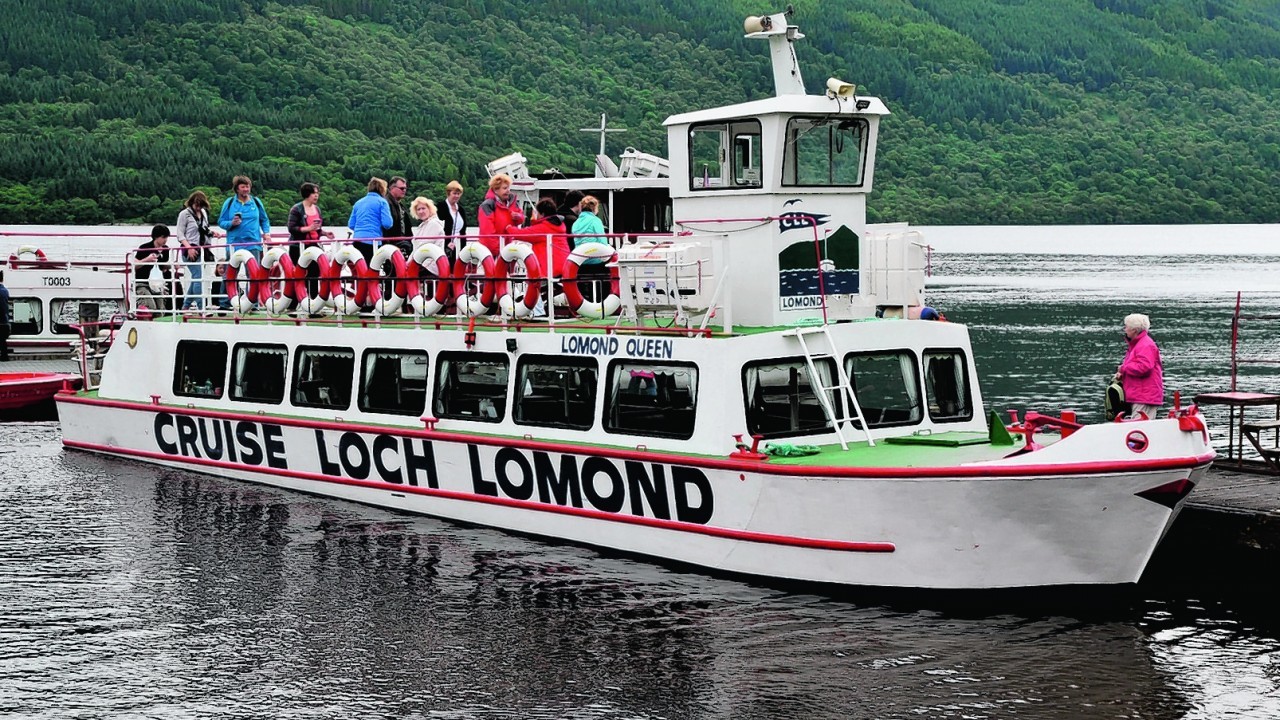 Deep in the woods below Ben Glas, my husband was perched on heather – like Mel Gibson in Braveheart, but without the blue make-up – trying to cook sausages on a gas stove, when all of a sudden the tin tray slid off and tobogganed down the mountain, coming to a stop at the foot of a tree.
It had been a long day, we were being eaten alive by midges and now our al-fresco supper was ruined (although I have to admit we did dust down a few of the sausages). They may take our sausages, but they'll never take our freedom!
Our home for the night was a B&B chalet at Beinglas Farm campsite, which sits below the Grey Mares Tail Waterfall, which we'd been looking for when we decided to set up the stove on a portable table.
The campsite is set amidst magnificent mountain scenery, just off the famous West Highland Way. We had driven there from Luss, a beautiful conservation village on the west shore of Loch Lomond, where our mini adventure had begun.
What happened was, we had booked a water bus which would leave Luss at 11.30am, bound for Inchcailloch island, part of the Loch Lomond National Nature Reserve.
The journey to Luss from Aberdeen was supposed to take three hours and 18 minutes, via Dundee and Stirling. But I'm not very good at reading maps and am known to miss a line or two from printed-out instructions. We got lost a couple of times and in the end our journey took three hours and 30 minutes, meaning we missed the boat by 10 minutes.
After a short wait on the beach with the ducks, we were lucky enough to get another boat and were soon sailing to a tiny island with a little wooden pier, an uninhabited old cottage and its own pebbled beach.
There are about 60 islands on Loch Lomond, of all shapes and sizes. Some disappear as the water rises, and all of the islands are owned by someone. They all have names, like Bucinch (island of goats), Ellanderroch (island of oak) and Fraoch (heather island).
We weren't sure of our island's name, but there were plenty of deer footprints, so maybe it was 'island of deer'.
Inchcailloch island is one of the most accessible, and the graveyard in its 12th or 13th-century church was still used in 1947.
Our own slice of paradise turned out to be the perfect base for a picnic, undisturbed by the things of man. Reindeer seemed to be the only other inhabitants – and possibly rabbits. The only sign of human life was a coat-hanger dangling from a tree, perhaps left by campers. Loch Lomond & The Trossachs National Park authority ask visitors to treat the park with respect, taking home any rubbish, and that's what people seem to do.
After a few hours alone we were picked up by the boat and returned to Luss, where a lovely home-cooked pub lunch awaited at The Village Rest on Pier Road. Luss is worth visiting if only to see its beautiful picture-postcard cottages.
After a stroll round the historic village it was time to head to our campsite at Inverarnan. Not certain what the Argyll weather had in store, we had left the tent at home and booked into a very comfortable one-bedroom chalet with en-suite shower. Beinglas campsite has all the facilities you would expect, including bar/restaurant and shop, and is very popular with hillwalkers.
Twin chalets are available for B&B from £75, and £7.50 per night per person for camping, which is excellent value for money given the beautiful location and excellent facilities.
Refreshed after a good night's sleep and tasty breakfast in the restaurant, we left Beinglas and drove to Cowal.
Cowal's natural environment is a paradise for outdoor enthusiasts and a haven for wildlife. Bordered by spectacular sea lochs, mountains, forests and glens, it's been inspiring writers and poets through the ages.
We parked at Benmore Botanic Garden and had time for a quick coffee and cake before crossing the road to find Puck's Glen, a gorgeous two-mile 'fairy glen' walk named after Puck from a Midsummer's Night Dream.
There are two trails here: one winds through the enchanting gorge with its tumbling waterfalls; the other takes a longer route to great viewpoints. We didn't see any fairies dancing, but it was certainly in the realms of fairyland.
I can't describe it better than VisitScotland, who said: "This dark and atmospheric trail is a magical experience. A tumbling burn, criss-crossed by bridges is enclosed by rocky walls heavily hung with mosses and overshadowed by dense trees.
"The clear waymarked paths continue uphill, through a mixed woodland planted by the estate in 1870 and the steep and narrow gorge is interwoven with waterfalls and shallow rock pools spanned by arched wooden bridges."
It was probably the prettiest walk we've ever done in Scotland.
Our trip to Loch Lomond was over as we were headed to Edinburgh for some five-star luxury before going home. Rather than drive round all the twisting but endlessly beautiful roads of the Trossachs, we decided to cut a few hours by taking a car ferry from Dunoon, just down the road from Puck's Glen.
The ferry to Gourock took barely 20 minutes and we were on the motorway before we knew it. Western Ferries' turn up and go service offers sailings every 20 minutes, and it certainly cut our journey time. If only airports were as fast and efficient.
What we just experienced at Loch Lomond and The Trossachs was a dream – a dream I'd love to repeat.
OUTDOOR CODE:
Care for the environment and take your litter home
Never cut down or damage trees. If you must have an open fire, bring your own wood and remove all traces before leaving
Respect people's privacy and peace of mind – avoid over-crowding in busy areas
Make sure that the river or loch is appropriate for your activity
You will need a permit to fish; dispose of your fishing line responsibly
Always keep a safe distance from others using the water
Take care when entering and leaving water to avoid damaging banks or disturbing wildlife
Do not pollute the water
Full details of the Outdoor Access Code, Using Inland Water guidance and byelaws in operation in Loch Lomond & The Trossachs National Park are available at www.lochlomond-trossachs.org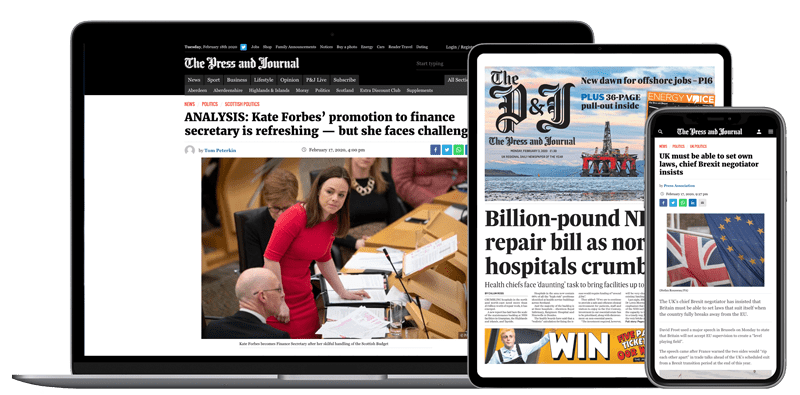 Help support quality local journalism … become a digital subscriber to The Press and Journal
For as little as £5.99 a month you can access all of our content, including Premium articles.
Subscribe