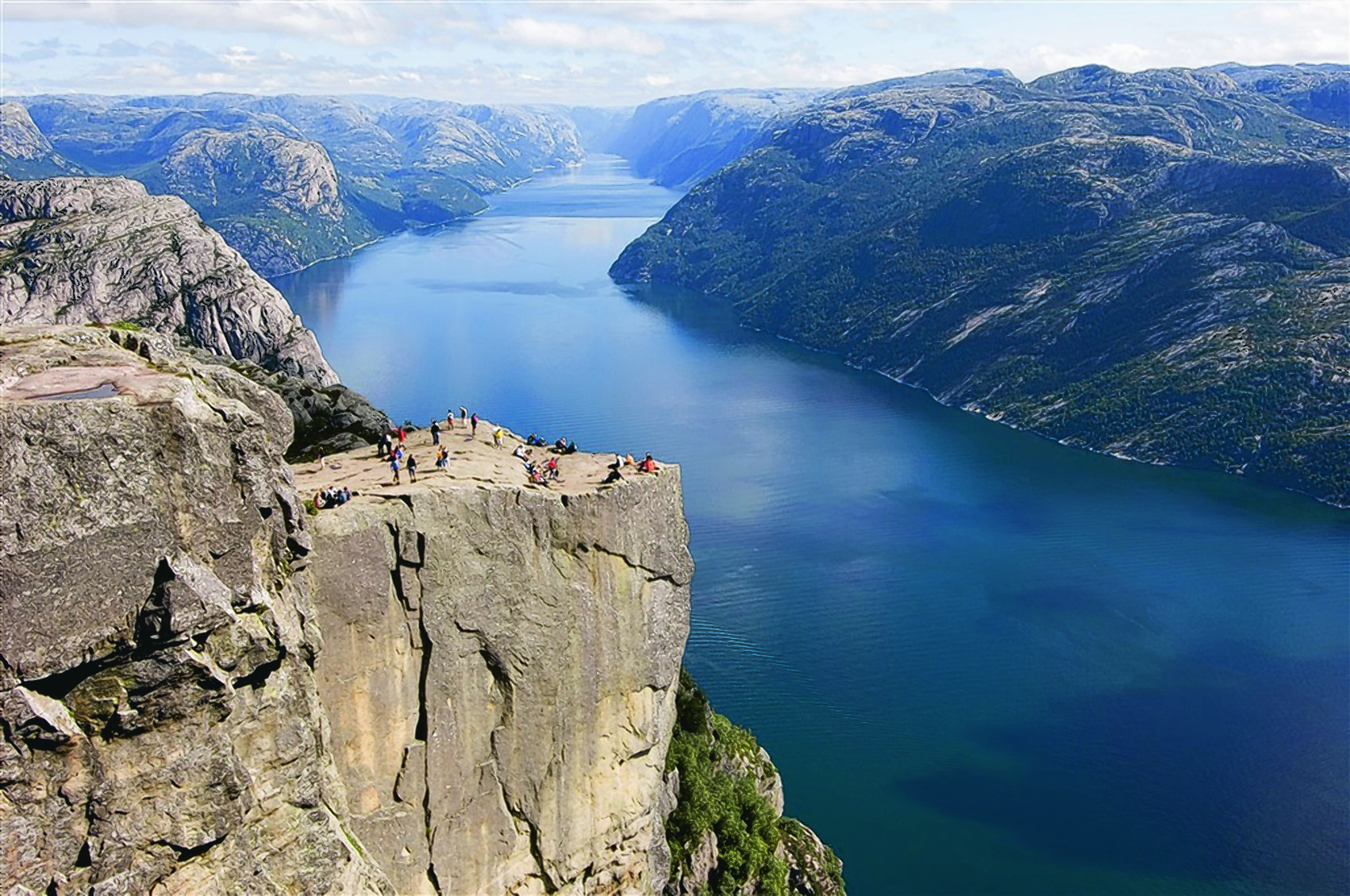 When brothers are born more than a decade apart, the older boy inevitably becomes a pioneer, forging a path into adult life. In our family, 23-year-old Ben carries out this role with great style and it is because of him that young Ruairidh and I found ourselves exploring a quiet corner of Norway.
You see, Ben had the great fortune and good sense to forge a relationship with a beautiful Norwegian girl and since the moment they met almost seven years ago, he has had a
Nordic dimension to his life. He even spent a year in Norway studying the language before going to Aberdeen University to tackle a degree in mechanical engineering. Now, he is employed as an engineer and based in
the city of Stavanger in the south-west of Norway.
However, when we arrived after a short one-hour flight across the North Sea, Ben was offshore. So we had to find our own way through his adopted city.
Our schedule of museum visits was an impressive and ambitious one. We began with a visit to the canning museum in Old Stavanger.
To be honest, I was not sure how engaging a former factory, complete with antique machinery would be for an 11-year-old child, but I need not have worried. Ruairidh was completely absorbed from the first to the last. In fact, the museum offered the opportunity of a truly immersive experience.
He got to thread plastic sardines on a rod and to see the ancient, industrial apparatus spring into life without creak or complaint. When he was given a freshly smoked sardine to taste, I was surprised by his eagerness to give it a go and I was further astonished when he pronounced it delicious because fish has not been a big part of his diet up until now. It would seem that, in the right context, new foods become inviting.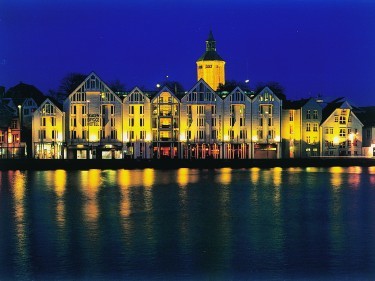 PETROLEUM MUSEUM
In the slightly dazed state peculiar to newly arrived tourists, we then made our way to Stavanger's Petroleum Museum for a pleasant lunch of seafood soup. Not wishing to be too adventurous, Ruairidh opted for pizza.
There is no getting away from the fact that it is expensive to eat out in Norway. However, the quality of food is good and there is great solace to be had in the knowledge that all workers get a fair wage so the people cooking, serving and clearing up are well rewarded. It is also the case that prices in the UK have crept upwards in recent times, so the bill when it came was not as shocking as it might have been a few years ago.
We had a pleasant time ambling around exhibits that tell the story of Norway's journey from rags to riches. It is a journey which commenced with the discovery of oil in the late 1960s. At the same time, we found ourselves picking up on subliminal signals which revealed a lot about Norwegian culture. A group of young, pre-school children was being led by male childcare workers. This is hardly a familiar phenomenon back home in Scotland.
When Ruiaridh's wandering eyes betrayed his wandering attention, our guide Fred immediately picked up his pace of delivery and brought him back into the moment. He also made sure that Ruairidh got a chance to try out an emergency chute and a maze which had to be navigated in complete darkness. So it was that a young brother gained insight into some of the challenges associated with his older sibling's career.
Stepping off the tourist trail and into the converted shipping container Ben shares with his girlfriend Kjersti, gave us a chance to see how locals live. Property is expensive in this city, so the young couple are making do with a very small apartment. It is a space in which practical skills are put to the test, but after three years of studying architecture in Aberdeen, Kjersti is well qualified to make the most of the materials at her disposal. Shelves have been built, furniture adroitly arranged and a lampshade fashioned from corrugated cardboard creates a visual focus over the dining table.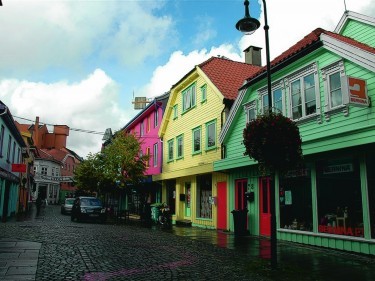 The next morning, we hired bicycles from the tourist office and made our way to a child-friendly Viking exhibition at the Museum of Archaeology. It soon became clear that the immersive experiences of play-fighting with swords and taking part in a practical excavation exercise, helped us to digest historical facts. The museum is waiting to hear if the Norwegian Government will finance an ambitious new extension. If they do, we will certainly come back for another visit.
Meanwhile, the next stage of our adventure highlighted just how limited are my map reading skills. The challenge was to find our way to a facility outside of the city, by bicycle. Ultimately, it was the locals' superb communication skills and willingness to assist that helped us achieve our goal.
IRON AGE FARM
In any case, our efforts were rewarded. The Iron Age Farm has been reconstructed on an excavated site. So the longhouse in which we learnt to produce sparks from flint and to spin wool by hand is actually situated on the site of an original farmstead. This seems like an imaginative way to enhance the appeal of archaeology.
That afternoon, we took a train to the suburb of Sandes to check out the "Science Factory". Having visited similar facilities in a number of European cities, we are well placed to pick out each one's merits. At this particular venue, we were impressed by the planetarium and by the ability of the full-sized Tesla Coil to create lightening.
We enjoyed being tourists in Norway, but the highlight of our trip was the prospect of meeting up with Ben. On the third day of our trip, after a few weather-related delays, he finally appeared at our hotel and it was wonderful to see him. In fact we were so delighted to finally be in his company, that we were not too disappointed when we had to cancel our plans to trek along the plateau of fijord to the geological wonder known as Pulpit Rock. (The tail end of Hurricane Bertha had made such an expedition too risky).
It was good to have time to relax. We had diligently made the most of our short time in Stavanger. Ben has heroically shone a light on some of the possibilities that lie within the grasp of a youngster growing up in the north of Scotland. We were duly dazzled but quite willing to ease up on the high culture and hang out with the locals.
THE HOLIDAY
Fly to Norway from Aberdeen with SAS; flights from £90. For more information about Stavanger visit www.regionstavanger.com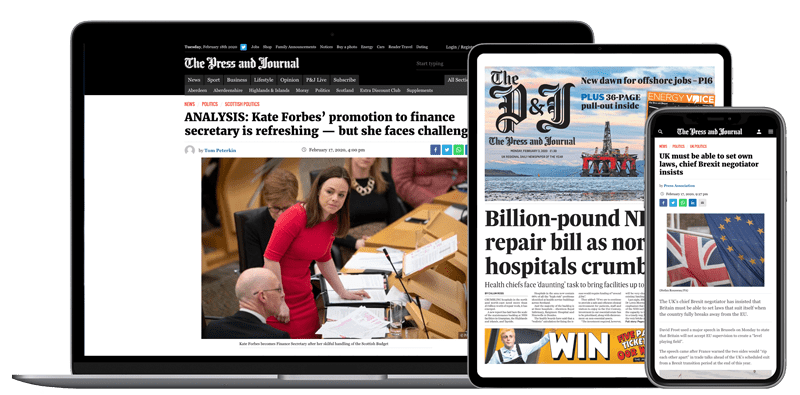 Help support quality local journalism … become a digital subscriber to The Press and Journal
For as little as £5.99 a month you can access all of our content, including Premium articles.
Subscribe