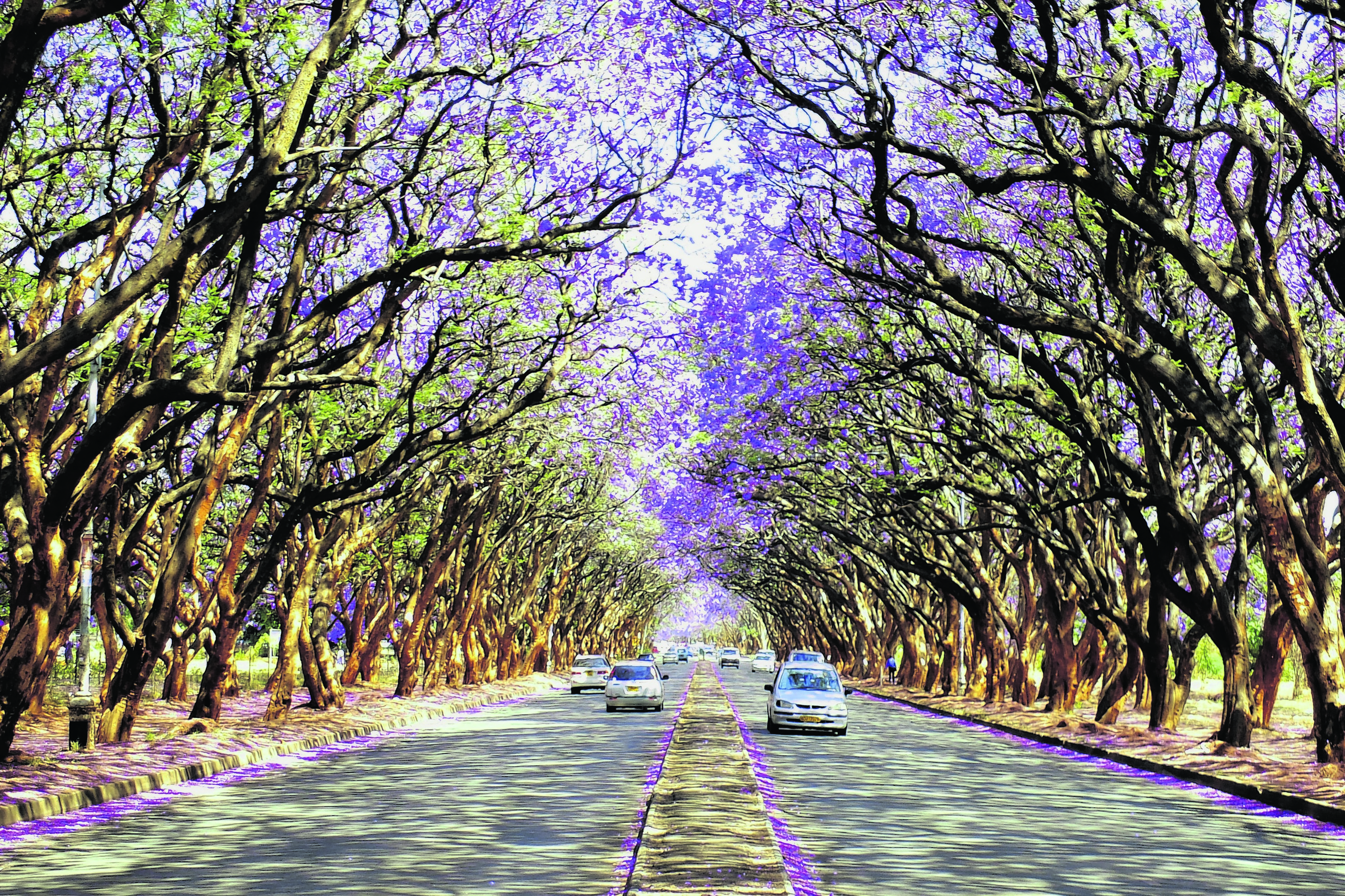 Once crippled by an oppressive government regime, Zimbabwe is hotting up to be one of the best-value African safari destinations, says Sarah Marshall
Now in full spring bloom, a purple haze of jacaranda trees swathes Harare's quiet suburbs. Images of angry rioters, broadcast worldwide 15 years ago, are no more than ghostly memories, put to rest in the dry, dusty soil where a few stray petals now lay.
Leaving the Zimbabwean capital behind us, we pass groups of Seventh-Day Adventists shrouded in long white smocks and carrying wooden shepherds' crooks. Escaping the burning late-October sun, their religious ceremonies are conducted under the shade of gravity-defying sandstone rock stacks, similar to the balancing boulders once depicted on the now defunct Zimbabwe dollar notes.
Spiralling hyperinflation, which reached an estimated mind-boggling 79.6billion per cent in 2008, along with violent land seizures, unashamed political corruption and inevitable international trade embargoes brought one of Africa's richest nations to its knees. A thriving tourist industry collapsed, safari lodges closed and excellent guides, reputed to be the best trained on the continent, left for a better life elsewhere.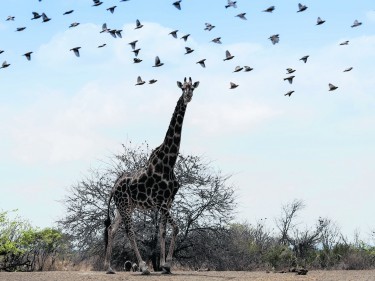 But now fortunes seem to be changing in Zimbabwe. Despite Robert Mugabe's steadfast refusal to relinquish power, foreign investment is returning, new lodges are opening and tourists are discovering an overwhelmingly hospitable country, rich in diverse wildlife, heart-stopping scenery and traces of ancient civilisations.
We're driving south-east to Gonarezhou National Park, the second-largest park in Zimbabwe, covering an area of 5,000sq km. At present, scheduled flights only operate a few times per week from Johannesburg, and the only affordable alternative is an eight-hour ride from Harare, made even less bearable by my driver's insistence on playing an MP3 of bird calls on a loop.
"I'm hoping to train as a guide," he confides in me, and I wonder if, after our epic journey, I too might be able to qualify.
Overhanging the Save River, just outside the park boundaries and close to the Mahenye village, Chilo Gorge Safari Lodge is working hard to build a bridge between community and wildlife, with tourism providing the obvious stepping stone.
Owner Clive Stockil, who was awarded a Tusk Conservation Award by Prince William is 2013, has served as a vital intermediary between the government and local Shangaan people, and has subsequently helped reduce poaching in the park by 85 per cent. He now has plans to set up a wildlife conservancy around Chilo, with the help of EU funding.
A poker-hot sun is already climbing skyward by the time we set off on a morning drive, timed to coincide with the park's 6am opening. But there's no need to anguish about being first off the starting block; for the entire day, we have the place to ourselves.
Powering across sandy, dried-out riverbeds, we head into the bush, weaving through fans of ilala palms and 2,000-year-old baobab trees. One trunk is so bulbous, our guide Thomas claims poachers once used it as a hideout.
We encounter several nyala, a species of antelope native to southern Africa, and catch a fleeting glimpse of wild dogs. "We've had 10 packs denning in the park this year," Thomas proudly tells me. "But they're hard to spot."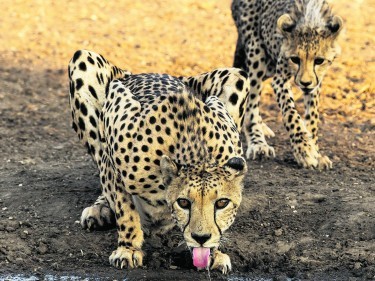 Elephants, on the other hand, are a game drive guarantee – there are 11,000 in the park – although their behaviour is far from predictable.
After getting too close to one very protective herd, we're charged by an agitated bull for nearly five minutes. Thomas tells me many of the skittish creatures are still reeling from the long civil war in Mozambique, just a few kilometres away.
"Did the elephants interview you?" asks another guide wryly when we return to the lodge. "If you weren't scared, then you passed."
Fortunately, I make the grade, and my next stop, the neighbouring Singita Pamushana, is a breeze in comparison. Set within the private 130,000 acre fenced Malilangwe Reserve, the wildlife – a mixture of antelope, birds, big cats and even black and white rhino – is easier to manage, and there's greater flexibility with game drives.
With infinity plunge pools on the private decks of villas perched high in the rocks, it's an obvious hit with A-listers, and I'm told my bright Zulu-patterned abode, Villa 1, wowed Catherine Zeta Jones and Michael Douglas on their honeymoon.
But for all its grand interior design, Pamushana's greatest attractions are outdoors.
My guide, Time, and I set out at 4.30am, to spend a morning in a secluded hide next to a watering hole. On our way, he stops the vehicle to pick up some crumbly white hyena dung and tells me that during the crisis years, school children would use the calcium-rich faeces as blackboard chalk.
When we arrive, the watering hole is already busy. Giraffe splay their legs and gently bow down to slurp the water, while swarms of quelea "locust birds" blow like gusty clouds from one bush to another. Two cheetah cubs emerge from the long grass, their white Mohican tufts backlit by the morning sun, with their mother in close pursuit.
All the while we sit quietly, and they never once notice we're there.
Afterwards, Time takes me to see some of the 80 bushmen painting sites in the surrounding forest. But the most impressive drawings can be found a six-hour drive north-west in the Matobo Hills, a rocky, undulating landscape formed more than 2,000million years ago and strewn with granite boulders.
Built into the rock face on a private concession in the Matobo National Park, Camp Amalinda offers an upmarket take on cave dwellings, with some of the en-suite rooms even featuring ancient art work.
There are more than 300,000 paintings in the area, some extremely well preserved thanks to the dry environment and the location's inaccessibility, with the oldest estimated to be 20,000 years.
I head to the Nswatugi Cave to see images of rhinos, eland (a symbol of fertility) and women with surprisingly detailed voluptuous bottoms.
The hills, which formed Zimbabwe's first national park in 1926, have always held sacred significance for the Ndebele people, and British imperialist Cecil Rhodes, who founded Rhodesia (now Zambia and Zimbabwe), is buried here.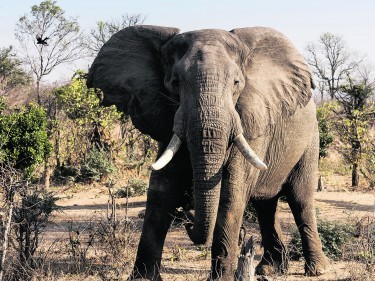 Even today, many Zimbabweans credit Rhodes for efficient road building and provision of education. It's true the country boasts one of the highest literacy rates in Africa, and the safari guides are rated the best in the world. It's something that's demonstrated again and again during my stay in the country, but especially when visiting the Somalisa camp on a private concession in Hwange, Zimbabwe's largest park, which is the size of Switzerland.
We have to work hard for sightings, but it does focus my attention on some of the smaller details. I'm mesmerised by a dung beetle's determined attempts to push a dung ball up a hill, and I even witness a very unusual kill – an Egyptian cobra pouncing on a small frog.
That night, we sit on a deck next to a watering hole and watch elephants gather for a noisy drink just a few metres from our feet.
"Zimbabwe was one of the richest countries in Africa," says veteran guide Peter. "Now fields lay fallow and people have lost their savings. But we don't give up."
I can see that. Like those ancient balancing boulders on the old dollar notes, Zimbabweans aren't easily toppled.
TRAVEL FACTS
Sarah Marshall was a guest of The Ultimate Travel Company (www.theultimatetravelcompany.co.uk; 020 3051 8098) which offers an 11-day safari To Chilo Gorge Safari Lodge, Singita Pamushana, Amalinda and Somalisa from £6,420pp. Includes all meals, drinks, activities, private transfers and flights from Heathrow with Kenya Airways.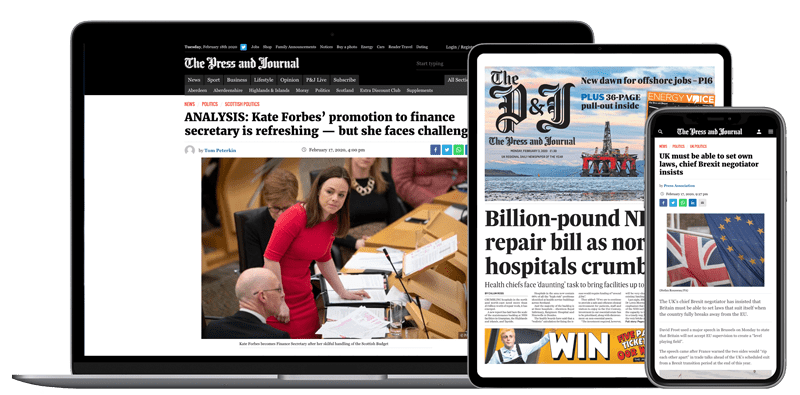 Help support quality local journalism … become a digital subscriber to The Press and Journal
For as little as £5.99 a month you can access all of our content, including Premium articles.
Subscribe