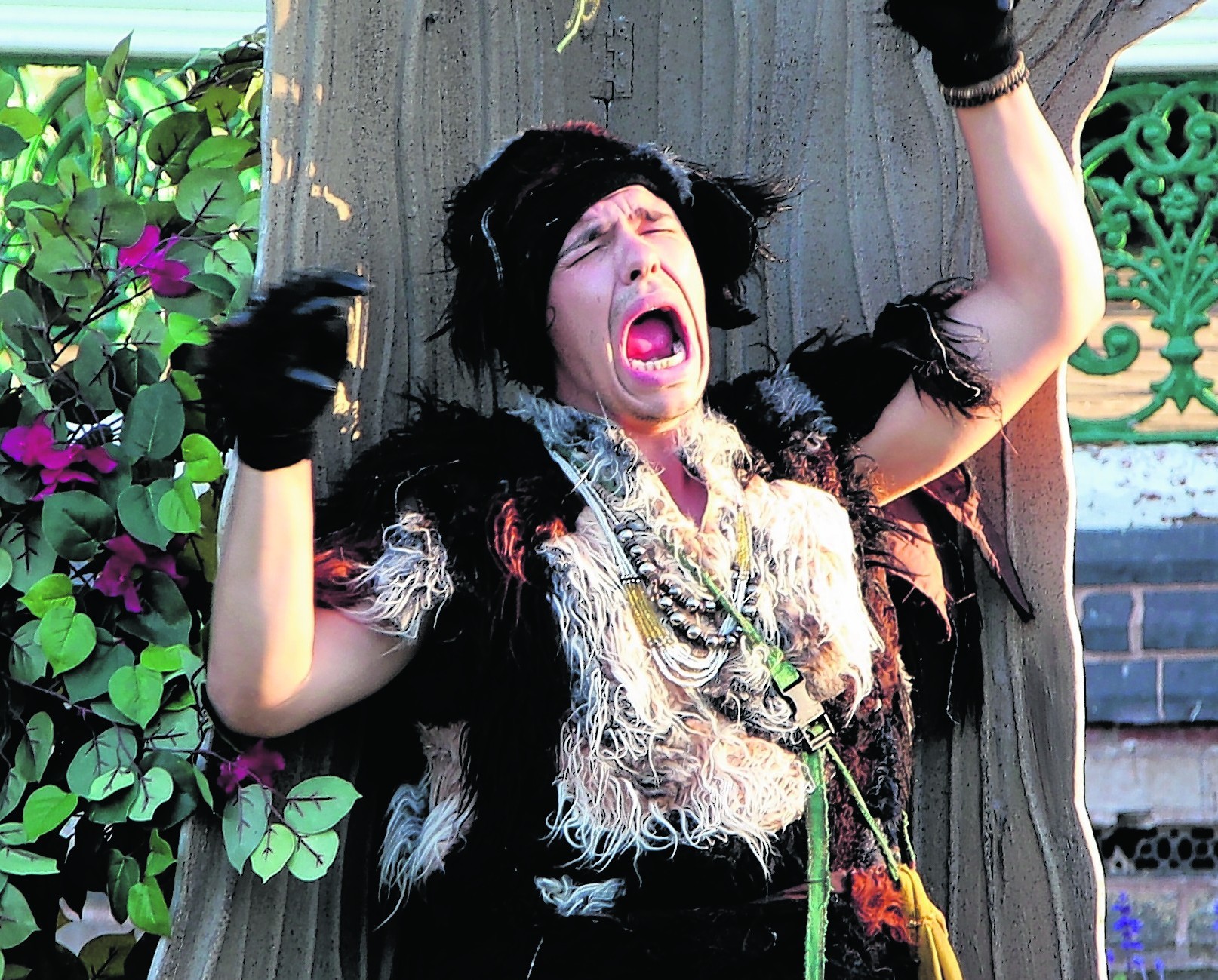 The Jungle Book is being brought to life within the beautiful surroundings of Crathes Castle in Aberdeenshire. Cheryl Livingstone finds out more
This weekend, Crathes Castle on Deeside will be transformed magically into an Indian jungle where a new arrival will change the animal kingdom for ever.
All your favourite characters from The Jungle Book, the much-loved and best-known story from Rudyard Kipling, are being brought to life by Chapterhouse Theatre Company in an enchanting and fun-filled musical show for children of all ages. The novel has been adapted for the stage by Laura Turner.
Laura said: "It's great to see The Jungle Book hitting the road again, complete with song, dance and some very loveable puppet monkeys. It is a fun show that takes children and adults alike deep into the Indian jungle to meet Mowgli and all his jungle friends. There's plenty of adventure as Mowgli learns about growing up and becoming the person you really want to be."
Director Philip Stevens added: "The Jungle Book has such an iconic place in our hearts and minds. It's a great privilege to have the opportunity to direct this show for Chapterhouse Theatre Company."
This is the second year in a row that the Jungle Book will be performed by Chapterhouse.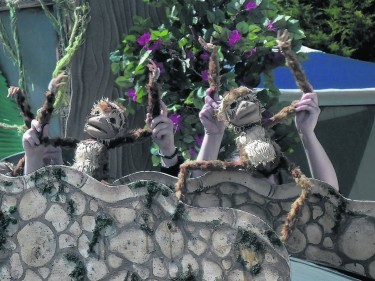 Richard Main, artistic director for Chapterhouse Theatre Company, said: "The Jungle Book was so much fun last year. We have been doing children's shows for years and I think it is a great introduction for kids into theatre.
"We love to see kids having such a great time and there is lots for adults to enjoy, including some singing chickens which had the audience howling with laughter last year."
You can join Mowgli on his wonderful adventures with the loveable and wise Baloo the Bear, the powerful panther Bagheera, not to mention mischievous monkeys and the terrifying tiger Shere Khan.
Children are invited to dress up in their favourite animal costume and join in the Jungle Parade in the interval.
The open-air garden theatre tour will be at Crathes Castle on Friday, July 10, and the show starts at 6.30pm. Visitors are encouraged to bring their own rugs or low-backed seating.
This summer, Chapterhouse are also touring with a brand-new production of Pride and Prejudice. You can catch it at Duff House on August 13 and Crathes Castle on August 14.
MEET BALOO, AKA AARON CHARLES
HI, AARON. SO WERE YOU A FAN OF THE JUNGLE BOOK AS A CHILD?
Yes, it was one of my favourite Disney films growing up, along with Aladdin.
DID YOU HAVE A FAVOURITE CHARACTER?
Baloo the Bear! And King Louis, of course.
WHAT DID YOU LIKE ABOUT IT?
I think the songs were more appealing to me at that age, and some of the styles were reminiscent of the "swing" style and I was a big fan of the Rat Pack growing up.
YOU FIRST PLAYED BALOO IN 2014. WHY DID YOU GO FOR THE PART?
An opportunity to play a character from a film I adored was hard to pass up.
WHAT ARE THE CHALLENGES OF PLAYING BALOO?
The biggest challenge is to be appealing to the kids and to get them onboard with the show. You have to bring out your own inner child and be the most fun you can be.
WHAT IS YOUR FAVOURITE THING ABOUT PLAYING HIM?
I think his innocence and his relaxed nature about situations.
THIS IS YOUR SECOND TIME IN THE ROLE. DOES THAT HELP YOU IN TERMS OF PREPARATIONS?
I feel it does, yet I want to give Baloo an extra dimension this year, so I love to build a character from scratch.
DO YOU GET TO SING THE BEAR-NECESSITIES SONG?
I'm afraid I don't. We have our own songs, which are just as much fun.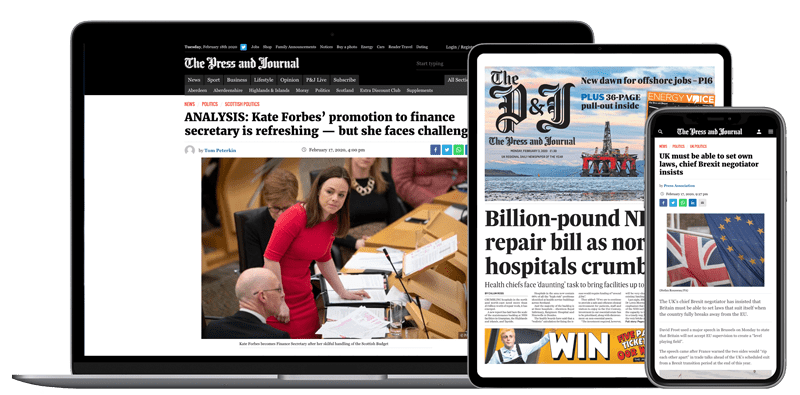 Help support quality local journalism … become a digital subscriber to The Press and Journal
For as little as £5.99 a month you can access all of our content, including Premium articles.
Subscribe