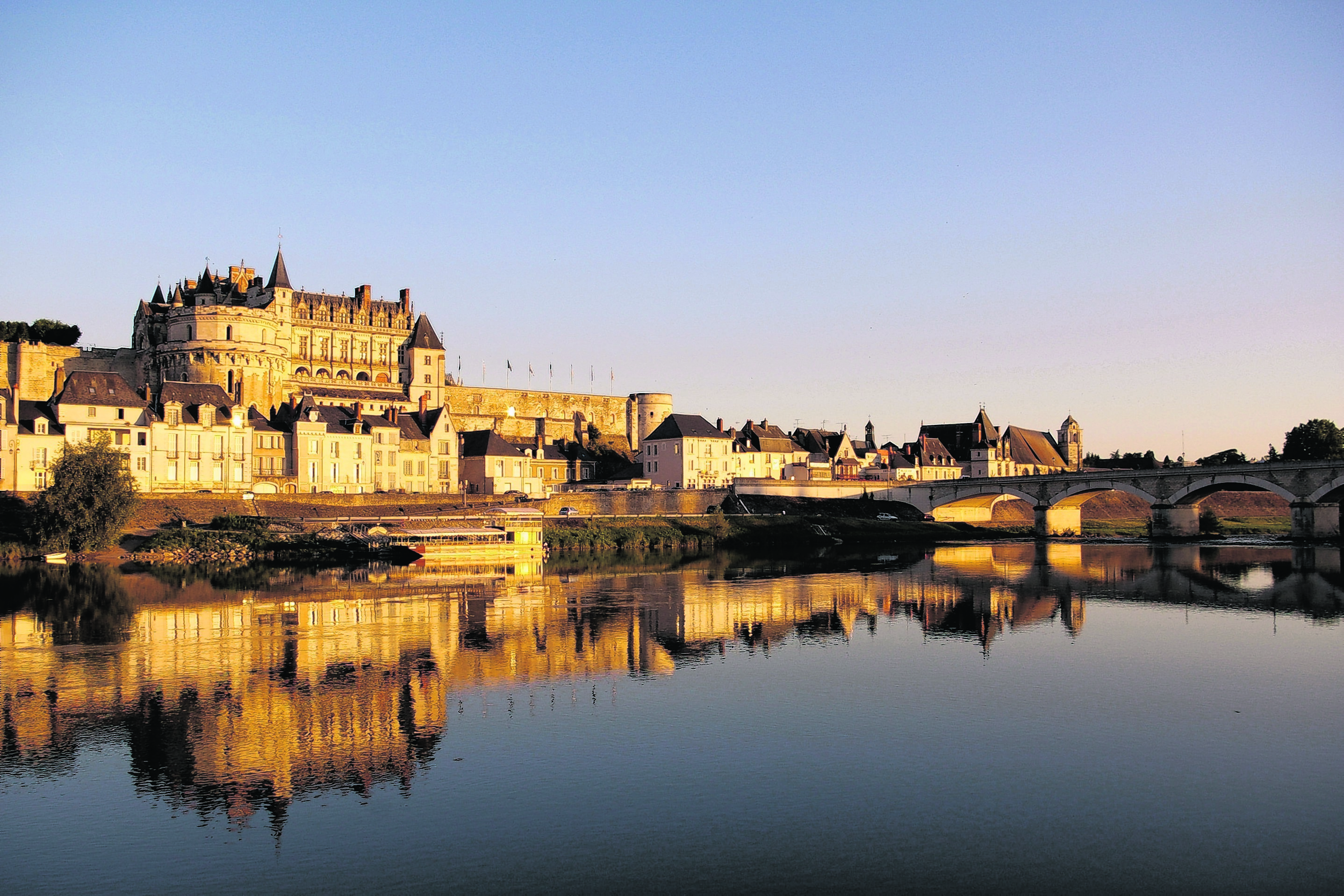 Could bike rides be the solution to keeping a pre-teen and toddler happy on holiday in France? Noreen Barr puts the wheels in motion to find out
Keeping both my children happy when it comes to holidays is no easy feat. They are separated by an eight-year age gap and have strong, conflicting opinions on just about everything.
The older one is 11, has just finished primary school and is at that tricky stage when an acceptable holiday involves speed, heights and hair-raising adventures (preferably with friends instead of family).
The younger one is three, has yet to start primary school and is at that equally tricky stage when being banned from taking part in her brother's adventures (on unreasonable health and safety grounds) leads to frustration. Then hair-raising fury.
This time, though, I felt sure I'd found the perfect solution. My son, Max, loves cycling and my little girl, Eve, has enviously pointed out other toddlers perched on the back of their parents' bikes.
"We're all going on a cycling holiday," I announce to two delighted squeals of glee. "In France," I add brightly, at which Max's grin instantly freezes and vanishes.
French, it turns out, is his all-time most loathed school subject. He and his friends have solemnly vowed never to visit any country where it is spoken. Too late – the trip was booked.
Soon there are more belated doubts, from me and my husband, Mark. Looming largest is the question of just how tricky it might be to balance on a bike lumbered with a child seat and a wriggling toddler trying to break free.
But a few weeks later, the four of us are whizzing along a shady forest path in Saint-Jean-de-Monts, all objections forgotten. Max's legs are a spinning blur as he forges ahead, randomly deciding the route and doing his best to get us all excitingly lost.
Enthroned on the back of her dad's bike, Eve is giggling happily and urging him to go, "Faster, faster!" Escape is the last thing on her mind.
Speeding along at this demented pace doesn't even hurt too much, because Saint-Jean-de-Monts is in the almost flat region of the Vendee. There are no cars to fear because the coastal town has 26 glorious kilometres of safe, designated cycle paths.
Suddenly I remember what it felt like to be 11-years-old, growing up in remote countryside, cycling free. And I feel overjoyed that my urban children can experience that fun too.
When we reach the esplanade, we pop our bikes into a handily placed rack beside a children's climbing zone. Over the grassy sand dunes, we catch our first glimpse of the beach, a great swathe of fine, golden sand, eight kilometres long. To our right, a long wooden pier stretches prettily out into the sea.
The beach slopes gently here and the Atlantic Ocean is inviting and shallow-edged. Eve and Max tear off towards the water, screaming like seagulls.
Later, with Eve's sea-drenched clothes and sodden shoes stuffed inside my bicycle basket, we peddle further along the esplanade's clearly marked cycleway.
We cover miles but have no chance of reaching the path's end. Theoretically, we could continue 33km north to Noirmoutier, a long island with marshes and saltpans, quaint villages that seem left behind in time and sandy beaches, now linked to the mainland by a bridge.
Or if we were a mega-fit family, we could keep going south 46km, all the way to another seaside town, Les Sables-d'Olonne.
Instead, we stop off at a seafront cafe and a giant inflatable obstacle course that delights both children, before finally turning for home.
That night, my leg muscles ping pleasantly as Mark and I sip some well-earned red wine on the terrace outside our comfortable mobile home at the Siblu holiday parc Le Bois Dormant. "This is a holiday that might actually work out well," I reflect.
The parc, on the edge of Saint-Jean-de-Monts, is peaceful and spacious. Max can cycle off alone to check out the table tennis and make new friends, buy snacks at the cafe or just zoom around.
The heated outdoor pool gets the thumbs up too, as it has a water slide scary and speedy enough for Max and a fun chute in the toddler pool that's just right for his thrill-seeking little sister.
Soon we discover another favourite activity. Cycling through the woods in another direction, we reach the local market in the town square.
There, we fill our bicycle baskets to overflowing with locally grown fruit and veg, olives, baguettes and – on a whim – fresh cockles from the amazing fish stalls.
Back in our well-equipped kitchen, I cook up the cockles with garlic and a dash of white wine and serve them up in a giant bowl with pasta. Miraculously, both kids love them.
Then they collect the scores of shells, take them out to the terrace, turn them into "troops" and spend a happy hour playing a complicated battle game together.
France, Max is starting to agree, isn't too bad after all. He approves even more of another local delicacy – the enormous buckets of Nutella on sale at all good supermarkets.
But he still needs some adventures to be properly convinced. That's when we stumble upon a leaflet for something called "Velo Rail" which shows four cartoon characters in a shared cycle-car, grinning as they whizz along the tracks of a former railway line.
The starting point is the quiet village of Commequiers, just a 25-minute car journey inland from our base.
"How hard can it be?" we decide.
Well, actually quite hard. Only two of us can cycle our strange metal contraption at once, while the others sit on a seat in the middle. Eve is too small to pedal (we gag her protests by filling her mouth with biscuits), which leaves the work to me, Mark and Max.
We labour through farm and woodland, passing over rivers and streams. Gradually, it dawns on us that this ride is mainly uphill, 10km just one way and non-escapable because there are other cars behind ours, filled with sporty families travelling fast.
Once at our destination picnic spot, we glug gallons of water before facing the return journey, which also seems to be mainly uphill.
My unfit legs in agony, I'm too shattered to complain that the Vendee is meant to be flat.
But just then, Max comes into his own. Determinedly, he pedals like a demon, urging his dad on too. Triumphantly, he gets us all home.
Climbing out of the cycle-car I see my son in a whole new, admiring light. It turned out to be a pretty good afternoon.
But Max isn't done. A few days on, we are off to Le Grand Defi, a "forest adventure" involving death-defying assault courses in the treetops.
Both Mark and I detest heights, but heroically, he puts on a harness and attempts to keep up with our ecstatic lad.
Eve, meanwhile, is pulling on a harness too. She has a determined look as she marches towards the low-level course, suitable for two years and upwards. There are wobbling logs to balance on, a tiny sliding sledge section, even mini-zip wires to tackle. She takes on everything as I watch in disbelief.
And then I look towards the huge neighbouring lake and see Max flying across it on a sky-high zip wire. Followed by his poor dad.
"That was brilliant," the kids agree afterwards, wide-eyed with happiness. Our holiday made me realise just how much they have in common, and how little that age gap really matters.
In another huge turnaround, Max now says he likes France. However, he still detests learning French!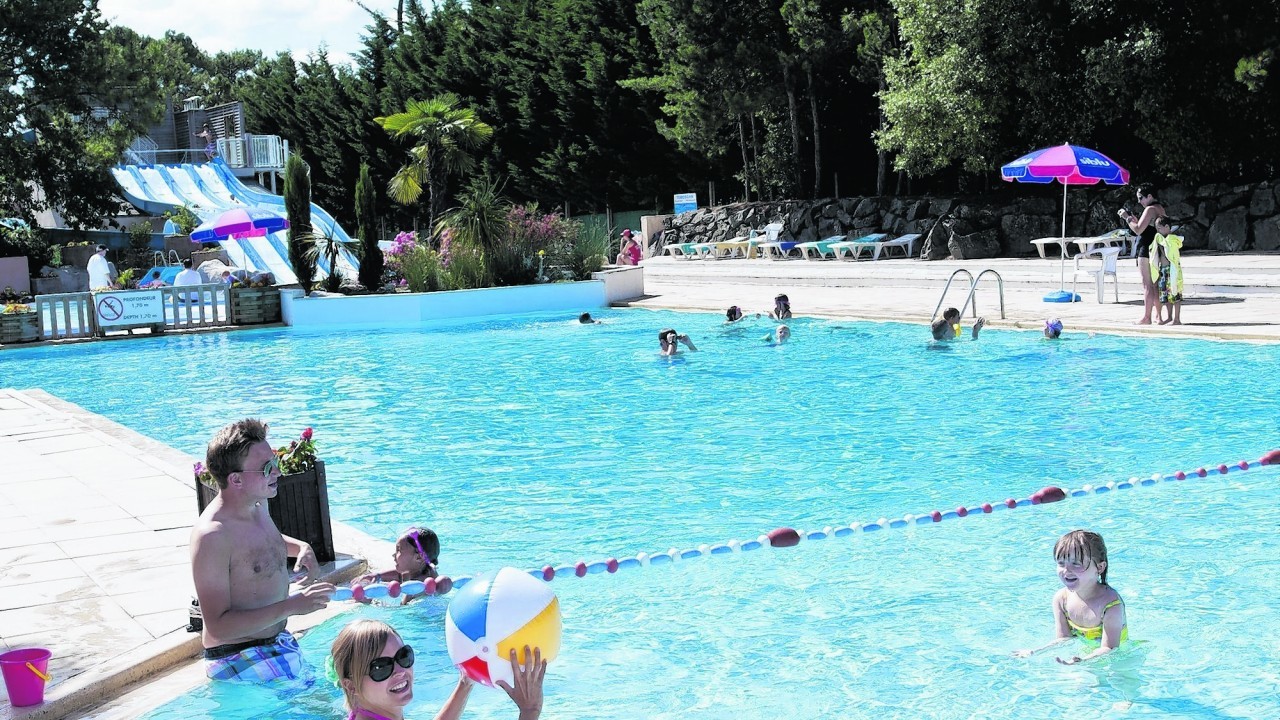 :: For more information about the Vendee region, visit www.paysdelaloire.co.uk