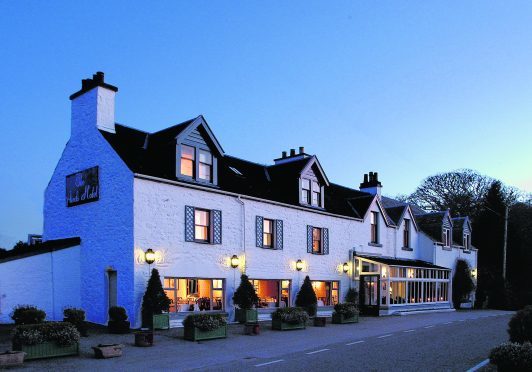 Jane Cumming sampled gorgeous scenery and gourmet eating on the dramatic west coast
I've heard a lot about the Airds Hotel over the years. It's the sort of place people speak about in reverential tones. When friends suggested I went there, they did so as if they were sharing a secret, rather than simply recommending a hotel. In short, I was led to believe a stay there really would be rather special. So it was with great anticipation that I headed off for Port Appin in Argyll for a night at this highly regarded establishment.
It is not a place you would stumble upon by accident. Located in one of the most picturesque parts of the country, with stunning lochside scenery and mountain views, it's tucked away a few miles down a single-track road off the A828. Anyone wanting to run a successful business in such a location has to make it a real destination of choice, rather than hope to pick up passing trade. And that is exactly what the owners of the Airds have done.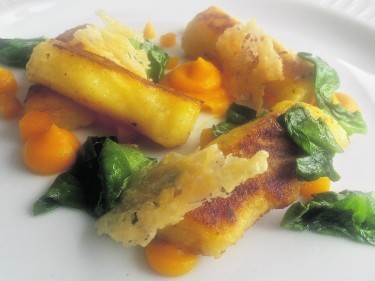 The attractive stone-built, whitewashed hotel was built in 1750, to serve passengers from the ferries that were at that time the fastest and most convenient form of transport along the Scottish coast. Indeed, Port Appin is still the terminal for ferries to and from the island of Lismore, well worth a visit in its own right.
From the moment you arrive, you know this is a place which takes great pride in every detail.
The well-tended gardens and immaculately maintained buildings, along with flowers growing in beautifully kept planters in the conservatory, all show how much the owners and staff care about their work.
Entering the hotel, I immediately fell in love. The furnishings were high quality and the décor stylish. It was immaculate, yet it was homely and welcoming, unlike some hotels, which feel more like showrooms where you're afraid to touch anything.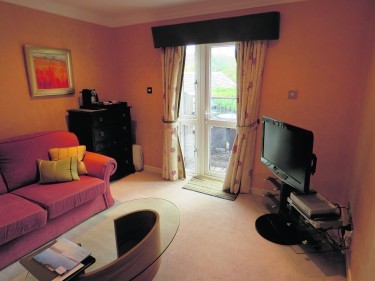 The receptionist showed us to our room, which didn't just live up to but exceeded my expectations. It was a very generous suite with the added bonus of a veranda overlooking the rear garden. The bed was large, soft and inviting. There were some lovely pieces of contemporary furniture and beautiful soft furnishings. The technology was excellent, including a good WiFi connection. Even people getting away from it all sometimes need to keep in touch.
The bowl of fresh fruit, along with the complimentary dram of whisky mac, were lovely touches as was the state-of-the-art coffee machine. The offer of a fresh pot of tea delivered to the room in the morning was a particular delight. Country house hotels had a pretty poor record for bathroom facilities in the past, with some creaky old plumbing. This was the very opposite. It was spacious, with a large shower cubicle and twin sinks, as well as a bath.
But in such a beautiful part of the country, it would be wrong to spend too much time in your room. The Airds is a great centre for touring some of the most iconic and grand sites in the Highlands. Glencoe, half an hour to the east, never fails to impress, no matter how many times you visit. Whatever the weather, it must be one of the most atmospheric and dramatic places in the country.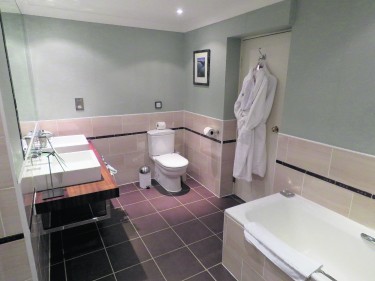 The staff at the Airds are more than happy to advise on trips you can take and will even organise excursions for you. And if you are more energetic, they can set you off on mountain bikes or organise stalking or fishing on a nearby estate.
But glorious as all of this is, for most people who visit the hotel it is the food that draws them, and what brings them back. Indeed almost three quarters of their guests are return visitors. Others see it as a part of a "foodie" journey up the west coast.
The Airds is rightly renowned for the quality of its fine restaurant, which holds three AA rosettes and has featured in the Good Food Guide for nearly 40 years. Chef Chris Stanley came from One Devonshire Gardens in Glasgow and is devising stunning seasonal menus with local ingredients. We enjoyed the tasting menu and agreed it was one of the best meals we have ever had. The venison was sublime and the grouse was truly memorable.
Back upstairs, I was struck by how quiet and dark it was, something we miss living in cities. No surprise that I slept like a log.
Breakfast was excellent and set us up nicely for a fabulous journey home. Autumn really is the best time of year to travel through the Highlands.
Having been told on so many occasions how wonderful the Airds Hotel was, I was concerned my expectations might be too high. Not a bit of it. This was clearly a case of expectations exceeded. And by quite some distance.
Jane Cumming was a guest of Airds Hotel and Restaurant (www.airds-hotel.com); rooms from £122.50 pppn (two sharing, half board). Tasting menu available for a £20 pp supplement. Airds is offering a three-night Twixmas Break for £367 pp based on two sharing, half board. Reservations: airds@airds-hotel.com or call the hotel direct 01631 730236