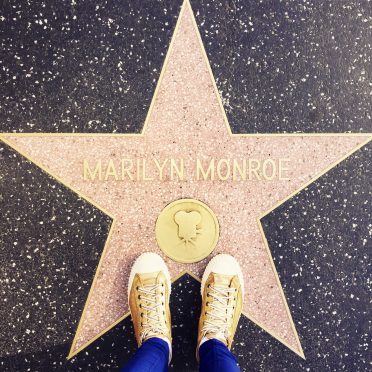 It's not even 11.30am and I've brushed past Leonardo DiCaprio and queued for a car next to Joan Collins. Every day's a bit like Oscars night at The Beverly Hills Hotel, minus the black tie. There's even a plush red carpet walk to reach the lobby.
The hotel, or Pink Palace as it's affectionately known, is the scene of the famous 1977 Faye Dunaway morning-after Oscars photograph, so it's intrinsically linked with awards season and the Hollywood golden age, not to mention the cover star of The Eagles' Hotel California LP.
I'm a regular visitor to LA but something about this place makes you feel like you've just stepped off a movie set. It's modern with just the right hint of retro and kitsch.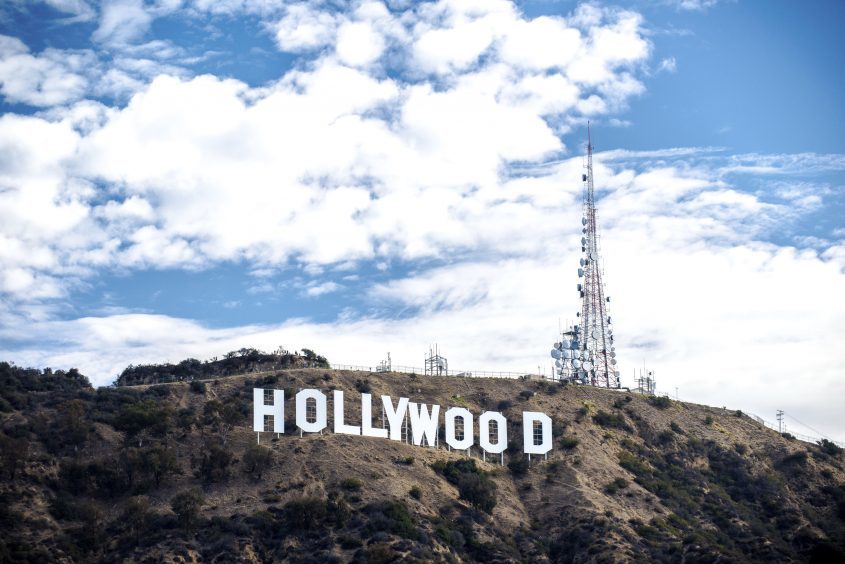 Exploring the 12-acre grounds, terracotta pink pathways weave between palm trees towards secluded bungalows. We're told Elizabeth Taylor spent six of her eight honeymoons here, and Marilyn Monroe loyally stayed in 1A, although number 7 was her favourite.
Armed with big shades, we resume subtle star spotting in the iconic Polo Lounge where a regular (not Leo) tips us off to try the signature McCarthy chopped salad for lunch.
"Except nobody really has it as it should be," he advises, "order it the Hollywood way and switch one or two ingredients."
So much of LA is about 'the knowledge'. We're picked up for a private sightseeing afternoon with Mitch from Tour Du Jour, who reels off Hollywood home price tags and famous owners, past and present, like a telephone directory.
He highlights what sets apart a Beverly Hills address from your average LA avenue: trash cans banned from house fronts, phone lines purposefully tucked away, and each street made more uniform with a designated tree type to set it apart.
Our first stop is a visit to Taylor Swift's new 25m Beverly Hills pad, paid for in cash. Be warned: lurk outside any A-lister home for 30 seconds more than you should and an agitated security guard soon surfaces (sorry, Taylor). I note some of the stars' guard houses are bigger than my entire flat.
We zip through LA's most exclusive palm-lined enclaves in a blacked-out SUV like the A-Team. As we park up outside various properties, Mitch flicks through an iPad that reveals aerial and interior shots of the mansions behind the gargantuan gates.
Our other property pit stops belong to celebs including Tom Cruise, Jennifer Aniston, Beyonce, Ellen DeGeneres and Ringo Starr, who has embossed stars stamped all over his gates.
Elvis's former house on N. Hillcrest Road remains a shrine to fans. The original gate and door outside no.1174 are etched with countless messages to the king of rock 'n' roll that read like a Seventies version of a Facebook fan wall.
As we drive between the Beverly Hills white signage and distinct Los Angeles blue, Mitch tells us: "We just made one huge price leap in a couple of metres. The owners would say they live in 'Beverly Hills Adjacent', just for prestige."
The so-called Golden Triangle of Beverly Hills is a make-believe shopping mecca – cupcake ATMs (Sprinkles), VIP sun terrace (Louis Vuitton), and a store selling 50,000 customised suits (House of Bijan). The latter has Rolls Royce and Bugatti Veyron supercars on rotation in signature yellow, to match the facade of the store.
It may not have the same gloss as Beverley Hills, but touristy Hollywood has sidewalks paved with stars. We try and spot our favourites amidst the 2,500-plus names on the Walk of Fame, and place our palms onto the cemented imprints of the A-list at TCL Chinese Theatre, which still feel warm from the searing LA sun.
Steeped in cinematic history, the imprinted forecourt is a nostalgic retrospective of iconic movies. Besides the Harry Potter, Twilight and Hunger Games franchises, it's the golden-age megastars that hold the most fascination – 1939 Judy Garland, 1965 Frank Sinatra and 1935 Shirley Temple.
I go back to 1978 to re-visit Christopher Reeve's Superman bodysuit at an auction house preview in LA, specialising in rare film memorabilia. The blue 'S' tunic – minus cape – looks so underwhelming compared to today's high-tech costumes, but the history and magic attached to it gives it a guide price of 50,000 for the right collector.
Likewise, a sheer panel black evening dress owned by Marilyn Monroe is expected to sell for 30,000.
"What size is it?" I ask the auctioneer, searching desperately for a label.
"We're confident it was custom-made with this sizing," she replies, showing me measurements of 36" bust, 24" waist and 35" hips, not to mention a daring 18" leg split.
I leave the auction house, smiling to myself that Superman and Marilyn Monroe are side-by-side on a clothing rail.
En route to LAX airport and facing the long-haul flight home, I make like the 2016 stars with a pit stop at Cosmetique Aesthetics in Culver City for a high-tech IV vitamin drip.
Medi-spa founder Dr Sarshad tells me the treatment is especially popular with celebrities as a hangover recovery, jet-lag cure, or pre-event pick-me-up. "You see the person immediately perk up and a glow returns to their cheeks before they've even left the door," he says.
The bespoke cocktail of vitamins is injected into my left arm for 10 minutes as I wait for instant rejuvenation.
Something obviously worked… I'm upgraded on my return Air New Zealand flight and turn left towards the elusive world of big beds, silver service and champagne top-ups. Oh good, I can keep up the movie star pretence for a least another 11 hours…
Lisa Haynes was a guest at The Beverly Hills Hotel (from 495 US dollars per night), and Hotel Bel-Air (from 565 US dollars per night). Visit www.dorchestercollection.com
Air New Zealand flies daily from London Heathrow to LA. Return flights start from £425 per person in Economy/£944 in Premium Economy. For the most up-to-date LA fares, visit www.airnewzealand.co.uk/cheap-flights-to-los-angeles