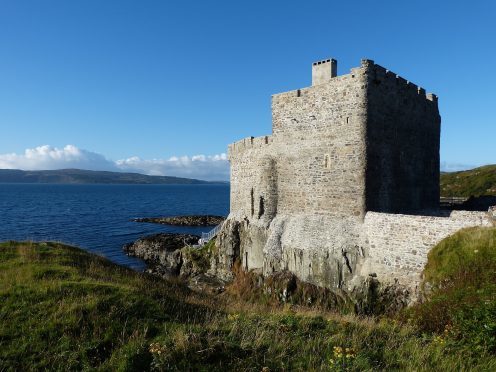 A 15-month ban on people entering a remote part of the Highlands because of a TV show that eventually flopped has been lifted by the council.
In March the remaining cast of Eden finally left after a year surviving in the wild – to virtual anonymity.
Instead of being crowned reality TV celebrities and fought over by agents, the 10 who made it through the 12 months have learned that only four episodes have been shown – the last ten months ago.
Eden, the ground-breaking Channel 4 project, saw 23 strangers cut off from the rest of the world and left to fend for themselves in a wild corner of the West Highlands.
Intended as a combination of reality TV and sociology experiment, the participants were challenged to create a new model of society. But just as in the Biblical Eden, temptation proved too strong on the Ardnamurchan Peninsula.
With the group torn apart by sexual jealousy, hunger, midges and feuds more than half the cast quit.
Highland Council granted planning permission to Keo Films, which was making the series for Channel 4, that allowed it to keep the area enclosed and continue filming for another year – through to March 2018 – for a second planned series with new participants.
But the council has now confirmed that people are free to enter "Eden" again.
"The purpose for which the access exemption order was made, to film a TV series was no longer going ahead which meant that the order would have to be revoked," said a council spokeswoman.
"Our access officer informed the production company of the situation, gates were unlocked, signage was removed and a site inspection confirmed that there was no restriction to public access in the area so public access rights have been restored."
Locals had hoped the series would create a tourism boom.
But last July and August, only four episodes were broadcast, starting with the cast walking through a gate in the 7ft fence that enclosed 600 acres, five miles from Acharacle.
Struggling to live off the land, they resorted to smuggling in junk food and booze.
Far from completely isolated, they used their boat – meant for fishing – to attend barbecues on the shoreline opposite their camp.
Some also visited locals, who let them watch TV and use the internet.
At one point they even staged a mass mutiny, with the cast breaking out of their compound and setting off for the nearest pub in protest.
Among those introduced to viewers were carpenter Rafael, Tara, a masseuse and life coach, and chef Stephen. Each wore a portable camera and 43 static cameras were dotted around the site.
The first rows came when one of the oldest campers, 41-year-old rowing instructor Anton, could not cope with the shared sleeping arrangements and built a hut in the woods.
Despite that, the rest of the group seemed optimistic at first. But trouble was not far away, as the group struggled to live on potato porridge, as they struggled to forage for food.
There were also rows over relationships and the distribution of work.
Canadian Tara Zieleman, 33, was first to leave. She said the atmosphere had become 'toxic and contagious', adding: 'There was too much of an alpha male mentality. It got primal and dog eat dog.'
Eden's viewing figures peaked at 1.7 million but the last show was aired on August 8 last year, since when nothing more has been shown.
Fans have expressed frustration on social media pages set up to promote the show. Channel 4 has responded to them individually, with promises that the series will continue be shown. However, regular photo and video updates ceased eight months ago.
A Channel 4 spokeswoman has said Eden had "drawn to a close" and would be aired later, but no date has still been confirmed.