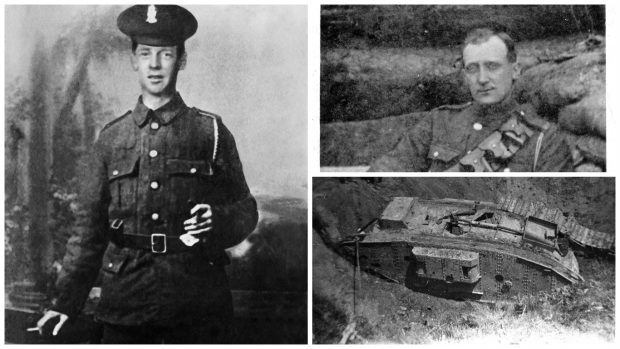 The families of soldiers who fought in the first tank battles in history – during the First World War – have gathered in London to remember them nearly a century later.
They were brought together after the discovery of a buried tank – called Deborah – in 1998 by historian Philippe Gorczynski.
The discovery of this "remarkable treasure" led a group of journalists and historians to spend years tracing relatives of the crewmen who died inside it.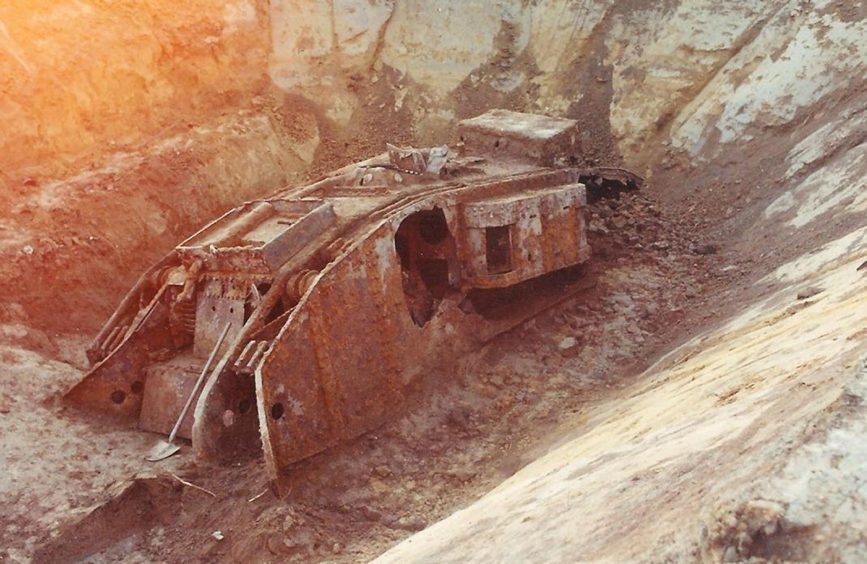 Now, the captivating human story behind the forgotten piece of historic scrap metal has led to a book: Deborah And The War Of The Tanks by John A Taylor.
Mr Taylor said he was "amazed by the extraordinary relic … a shattered hulk" and wanted to explain who the people inside it really were.
The commemorative service was held at the Honourable Artillery Company in central London.
Around 50 family members of soldiers in tank companies attended – many of whom knew very little about their ancestors' war exploits until they were contacted.
William Watson said: "Nobody really talked about it in my family. I found out more about my grandfather from the Bovington tank museum (in Dorset) than from anything else."
Mr Watson's grandfather was a major in the heavy machine gun brigade – also called William Watson.
Valerie Pescaglia, whose father Graeme Nixon was a section commander said she "didn't know anything" about his time in the war as he never spoke of it after going on to become a teacher.
Charles Foot also attended, a man whose uncle stayed with a wounded soldier in no-man's land for three days before dying inside Deborah at the Battle of Cambrai in 1917.
There was a reading from a long-lost First World War play by veteran actor William Russell, 91, – from the original Doctor Who – whose father commanded a tank in 1916.
Historian Dan Snow has described the book as "a great achievement", saying that it does justice to one of the "remarkable treasures of First World War archaeology".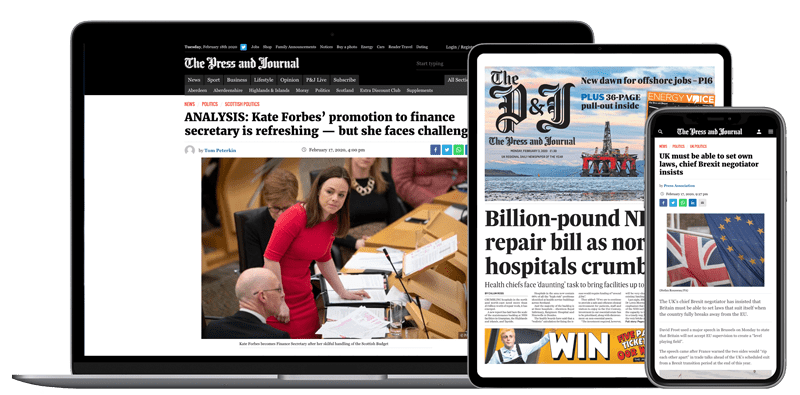 Help support quality local journalism … become a digital subscriber to The Press and Journal
For as little as £5.99 a month you can access all of our content, including Premium articles.
Subscribe