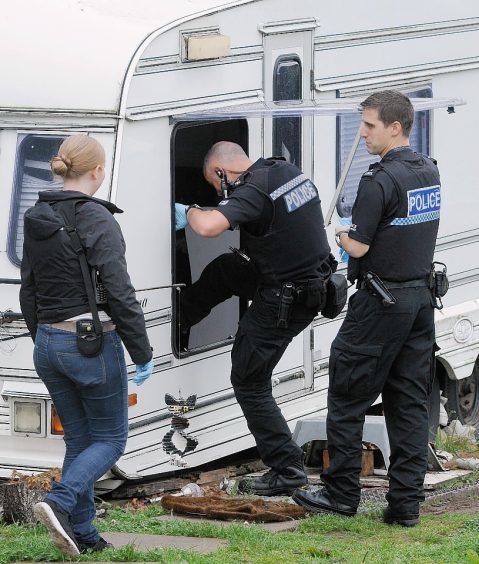 Police mounted raids on a travellers camp and a house in a Moray town as part of an operation aimed at smashing a criminal gang.
Officers swooped on the Bumley Brae site on the outskirts of Elgin after a tip-off that derelict caravans were being used to stash drugs and stolen goods.
And while a team searched the area other officers targeted a house in Lossiemouth they believed was connected to the investigation.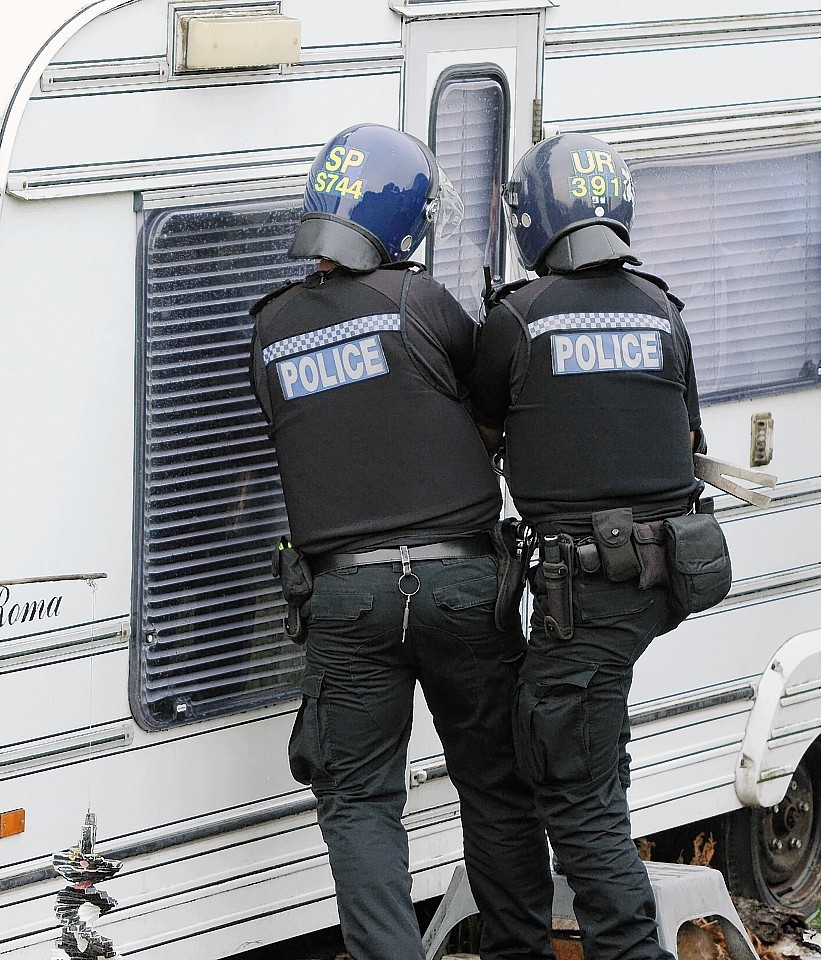 Four men were later arrested on drugs charges, and another two will be reported to the procurator fiscal for alleged disorder and attempting to pervert the course of justice offences.
Detective Inspector Norman Stevenson led the carefully planned raids, and vowed they would be the first of many in the ongoing war on organised crime.
He said: "This has been carried out in order to disrupt criminal activity and the antisocial behaviour that brings misery to our local communities.
"This type of behaviour is not welcome, and we will continue to take action to disrupt and prevent criminality."
About 40 officers from all the north and north-east were briefed at a secret location near Elgin yesterday morning before the swoops were carried out.
Local officers were joined by others from Fraserburgh, Aberdeen and Inverness.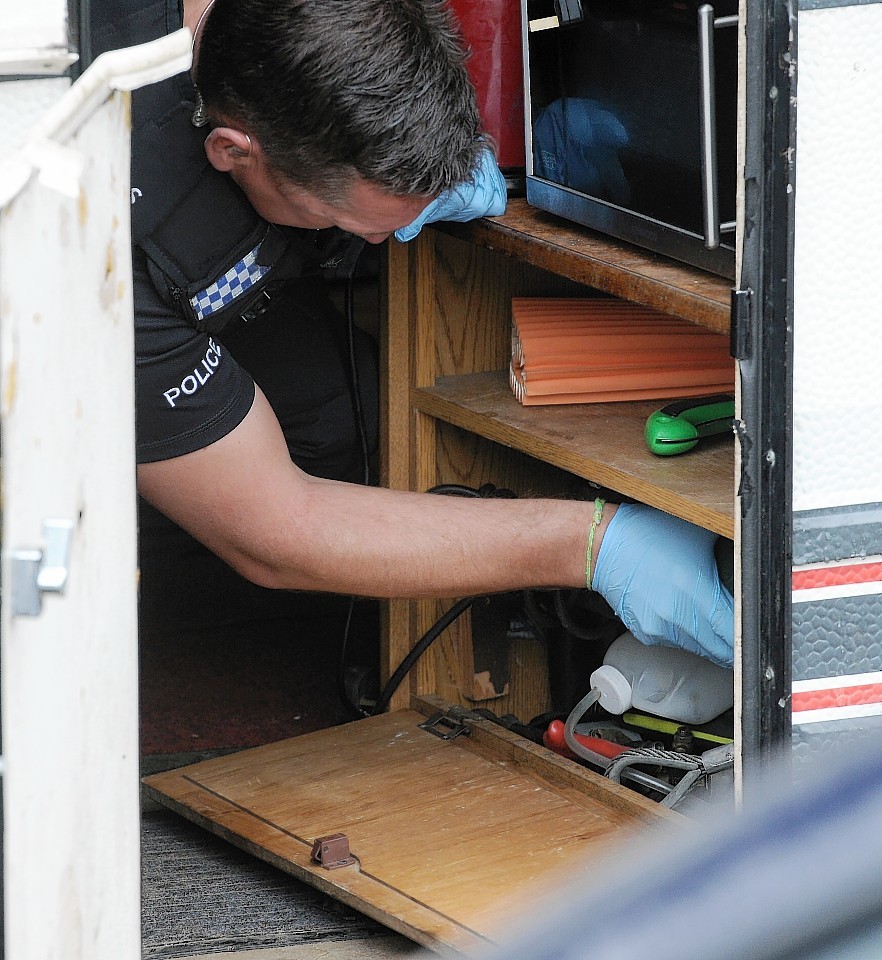 Det Insp Stevenson led his team along a narrow forest track into Quarrywood shortly after 8am.
They passed mounds of old tyres, dilapidated cars and abandoned mechanical equipment before arriving at a clearing in the woods.
Officers then leapt from their vehicles and forced their way into three weather-beaten caravans.
One team used a large crowbar to prise open the door of a grimy Roma Supreme camper, while other officers swept the woods.
Two German shepherd belonging to a nearby resident scurried around officers barking loudly as they investigated the site.
Later, three men suspected of using the camp were arrested on drugs charges.
The trio are understood to be part of the same family.
Officers later confirmed that seven warrants were executed in Elgin, Lossiemouth and Forres.
A 56-year-old man will also be reported for possession of cannabis, a 28-year-old man for attempting to pervert the course of justice and a 16-year-old man for disorder offences.
Police Area Commander Stewart Mackie said police were acting on information received from members of the public.
He added: "The success of the operation today is thanks to the continued support we receive from members of the public and I want to encourage the community to continue to provide us with information which will be acted upon."