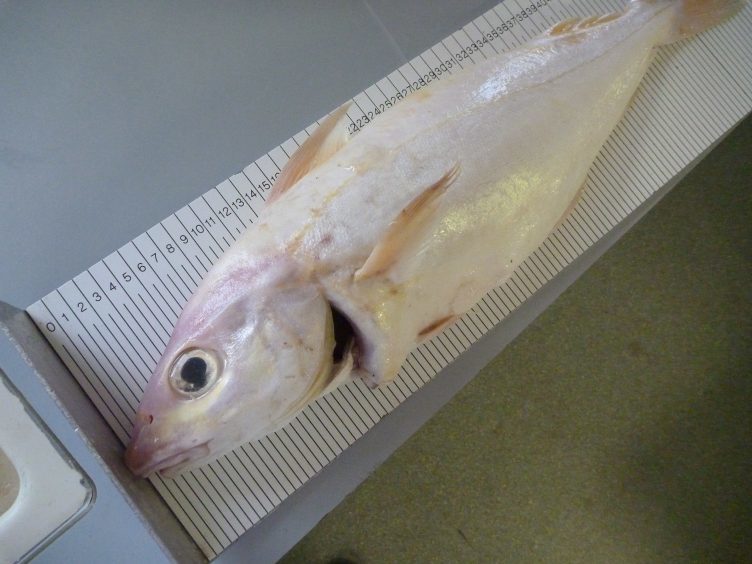 Fishermen have landed an extremely rare 'albino' haddock at estimated odds of one in 100,000,000.
The incredible catch was made about 45 miles north of Unst — the most northerly inhabited island in Britain — on the weekend.
And it has now been put in a freezer by scientists who want to preserve it for future research.
The haddock was caught by the local fishing boat Resilient (LK 195) and taken to a fish market in Lerwick, Shetland.
It was picked up by marine experts from the University of the Highlands and Islands who said they had never come across anything like it.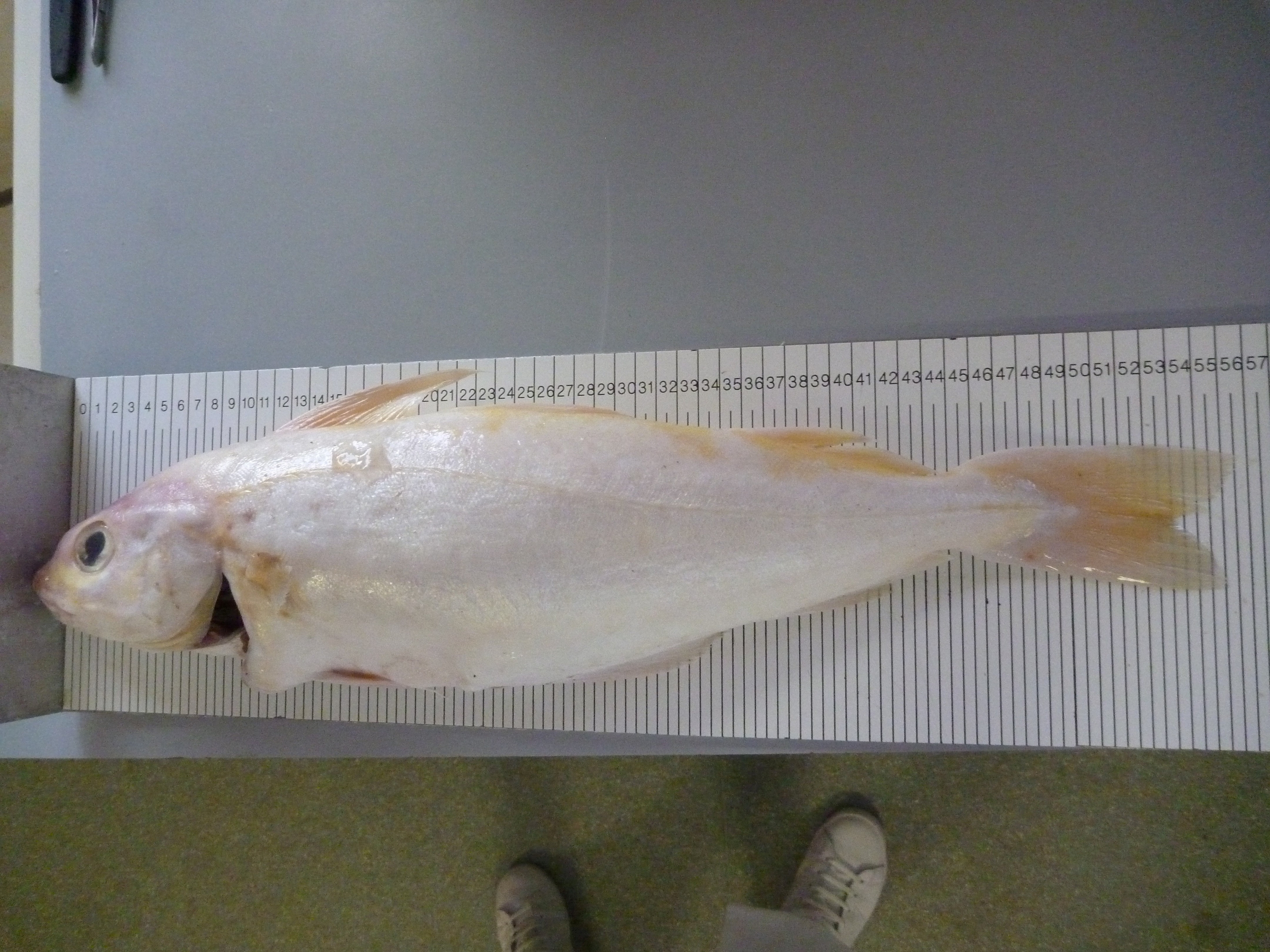 Leanna Henderson, a marine technician at the university's NAFC marine centre, said the 'golden' haddock had no pigment in its skin.
This means it lacks the normal colouration, including the distinctive black 'thumb print'.
The haddock is almost completely white, but with a golden tint around its fins – hence the name.
Very little scientific information is available about the condition, but it is thought to be caused by a genetic abnormality that means that the fish's skin cells don't make any pigment.
Leanna, 26, said the lack of colour hadn't affected this haddock too much as it had grown to a length of 56cm and must have been several years old.
She said: "We picked it up from Lerwick fish market. I was picking up some tag fish when I stumbled across it.
"I know some crew from the Resilient who left it separately for me.
"It's quite unusual. It was just such a rare thing and as we work with rare fish they wanted to see if we could find out some more information about it.
"I've never seen anything like it and neither have my colleagues.
"Haddock are usually plain gray in colour with a black distinctive lateral line. But this fish did not have that. It didn't have any skin pigment.
"We have it in the freezer to preserve it now and it might be put into formaline later for display.
"It's a fairly big haddock – grade one – which is the biggest you can get.
"It would have been fairly old as well.
"It's not for eating."
The approximate weight of the haddock was 1.5kg but it was gutted.
Nominal (with guts) it's weight would be around 1.7kg.