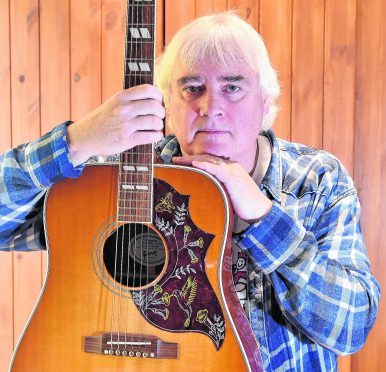 Standing in the darkened hall of the Glasgow Apollo, hearing the mighty Status Quo play live for the first time, had a huge impact on the 14-year-old Dougie Burns.
Sharing the experience of that first rock concert was his dad, also Dougie, who was himself a big music fan having played the saxophone in several bands during the 50s and 60s.
"There's a few things I can clearly remember about that concert, apart from how loud Quo were, one of which is seeing my leather-jacket-wearing dad smoking his pipe while getting down to Quo as they recorded their Glasgow Live album. I'd always been quite keen on music, but after that concert I was hooked on it."
As well as mastering the guitar and other instruments, Dougie discovered he'd a knack for writing songs. Tomorrow night in Inverness, you can hear the latest batch of these as Dougie and his band, The Cadillacs, launch their latest CD, Keep Your Mad Hat On, at a free gig in the Glen Mhor Hotel, Inverness.
There should be a good turn out for the CD launch and free show as Dougie and the band have many fans – a clip of them playing one of their hit songs, California Cadillac, at this summer's Belladrum Tartan Heart Festival has already been viewed more than 30,000 times on the internet.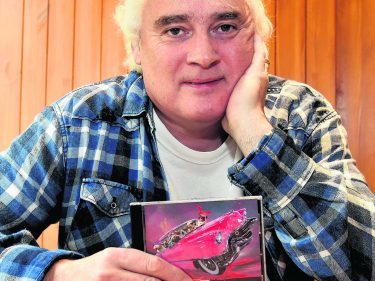 He and the rest of the seven-piece band will play the new album live and in its entirety at the show today.
"All the songs are originals, four I wrote alone and two were written with Bobby McDonald from my other band Bluebelly. Many are based on my own experiences and my family such as the track which the album takes its name from, Keep Your Mad Hat On.
"When my daughter Sarah was little she used to dance around the living room while listening to Paul Simon's Graceland album, but when she and her chum wore hats from the dressing-up box, they'd run about like crazy so we called these their mad hats. That got me thinking about what it would be like if by putting on a hat you really let yourself go which, in turn, inspired this song."
Good rock'n'roll music is what Dougie loves best and for more years than he'll probably care to admit, he's been a familiar face on the Highland music scene playing the sort of rock music that makes people want to get up and dance – check out the Belladrum video clip and you'll see even thick mud and pouring rain doesn't dishearten fans from bopping along to their music.
And while he's well known here, his roots are in Kirkintilloch. He moved to Inverness in 1996 because of work and in his free time would make regular visits to open mic nights in Strathpeffer and Dingwall. Through these he met lots of other musicians – the Highlands are a hot spot for musical talent – and from this the band Bluebelly was formed.
"We played lots of gigs in Inverness and beyond and were regulars at east coast music festivals," said Dougie.
"We'd get invited back year after year which was great."
Dougie then released a CD of his own songs aided by a number of musical friends who stepped in to make it happen, and also ran regular open mic nights at the Eagle Bar in Inverness.
At one of these nights he met Ali Davies, the Forres-based harmonica player who played with the band, The Binsness Bluesboys. After Dougie's harmonica player Stevie Smith moved to London, Ali and Dougie formed a duo, playing numerous locations in the Highlands and Moray and were often joined by many local musicians.
From this, the Cadillacs were formed. The band features musicians from all over the north of Scotland including singer Lesley Graham on backing vocals, Calum Macrae on bass, James Younie on saxophone, Sye Murray on guitar and David McIntosh on drums.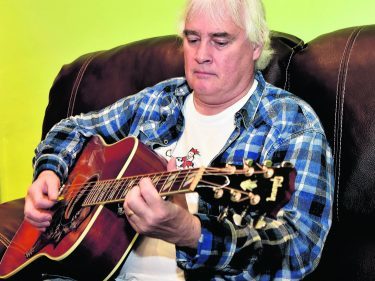 The band has played Belladrum, Ironworks, Hootenanny, Blackfriars along with many local drinking establishments from Dunbeath to Forres to Skye in the two years they've been together and continue to play regular gigs in and around Inverness. Dougie also hosts regular free music nights at Velocity Cafe and Bicycle Workshop in Inverness – the next one takes place on Thursday, November 17, from 7pm.
"These are monthly nights which are free to come along to. Instead of being an open mic night, the guests are all talented musicians who have been invited to come along and perform. It can be a pretty eclectic mix, with everything from storytellers and poets to musicians of all sorts of genres taking part which makes for a great night."
Meanwhile, Dougie and the band are gearing up for their big launch night tomorrow. Also appearing at the free show is the Johnny Cash Duo, followed by Mama's Brand New Bag, with The Cadillacs playing tracks from the new album, along with a few other gems from the regular live rock'n'roll show to finish the night off with a bang.
"We're hoping lots of people come along and join us and our friends for a bit of a party," said Dougie, smiling.
Dougie Burns and The Cadillacs play the Glen Mhor Hotel, Inverness, tomorrow, Friday, November 4. The show starts at 7.30pm and is free. Copies of the CD can be bought at the show and at various web outlets including Spotify, Amazon, iTunes, etc.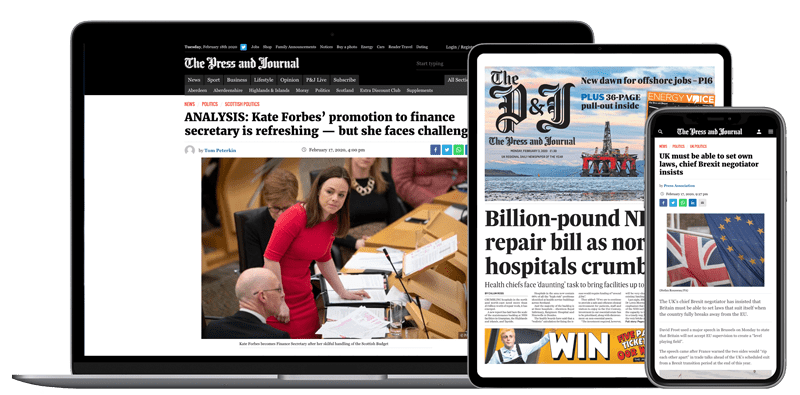 Help support quality local journalism … become a digital subscriber to The Press and Journal
For as little as £5.99 a month you can access all of our content, including Premium articles.
Subscribe