It seems in Shetland, humpback whales are a bit like buses – you wait ages for one and then two come along at once.
Calum Gray from Yell had heard about the mammals being in the area for a number of weeks but had yet to come across them.
But during a trip out this weekend, he not only saw them, but caught the creatures on film using his drone.
Mr Gray said he was at the creels for crabs and lobsters off the coast of Yell when they spotted another boat in the distance which appeared to be watching something in the water.
They decided to stop their boat – and along came two humpback whales from the other vessel.
"I've been waiting to get them on camera with the drone for ages," he said.
"I knew that they were in the area so I took my drone with me hoping to catch them."
In the footage, the whales can be seen swimming along the side of the boat, coming up to the surface to breathe.
The video also captures one of the whales breaching the water, its large tail splashing against the waves.
Mr Gray, who works in the oil and gas industry, said the mammals swam around his vessel for around 20 minutes.
"I feel really privileged to have the chance to see them so close up," he added.
In the summer humpback whales caused excitement when one was spotted from an Aberdeenshire beach.
Eilidh Watson, 35, a marine mammal medic, managed to photograph the whale at Newburgh at the Ythan Estuary.
In her photographs, the beast could be seen smashing through the surface of the North Sea, sending dozens of tiny fish flying through the air as it breaches.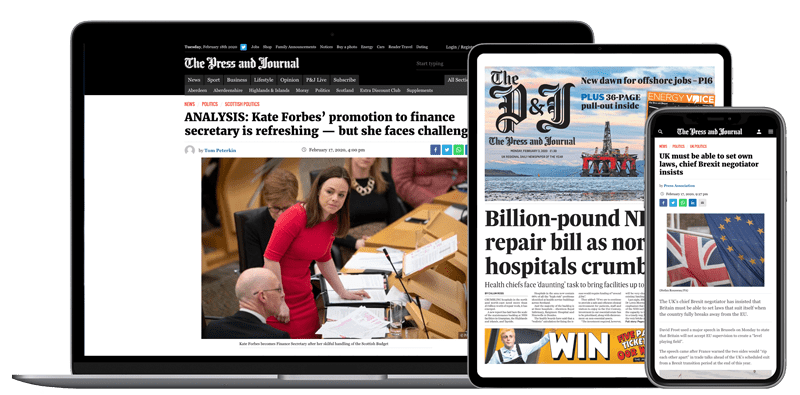 Help support quality local journalism … become a digital subscriber to The Press and Journal
For as little as £5.99 a month you can access all of our content, including Premium articles.
Subscribe