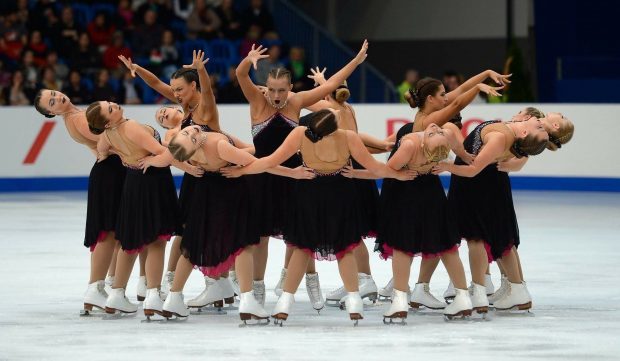 Every week a group of extraordinary young women glide onto the rink at Linx Ice Arena in Aberdeen, their formation lit up by the glare of floodlights.
As the rest of the city sleeps, Team Zariba rises at 5am and moves in harmony to practice routines in a bid to defend their title as the number-one synchronised skating team in the UK.
The 18-strong group sees women come together from across Aberdeenshire and even Edinburgh, with fierce coach Sara Paterson at the helm.
This isn't just a sports team but a sisterhood. Zariba experiences every triumph and failure together.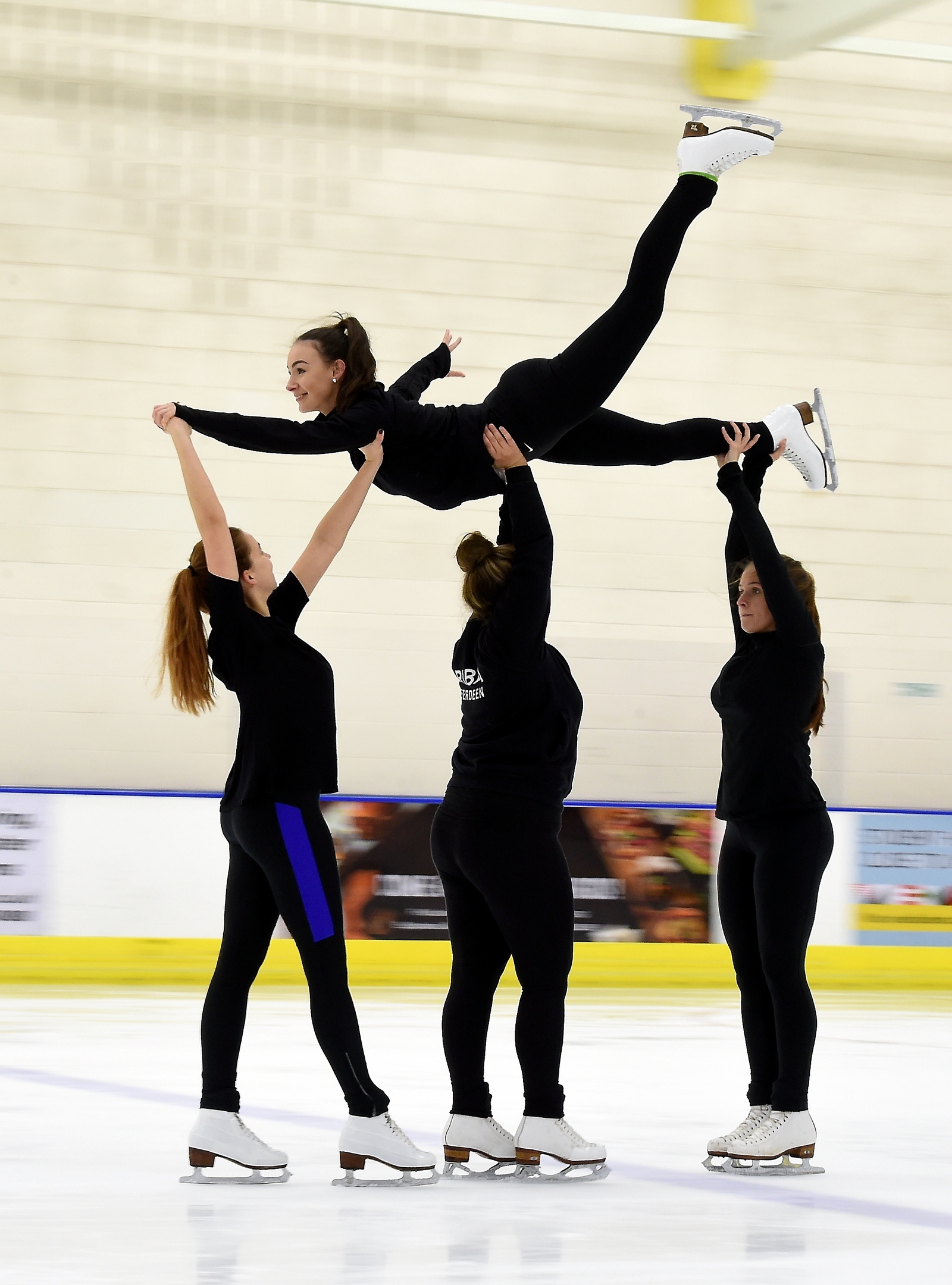 From retail workers to university students, the women who make up Team Zariba regularly put their normal life on hold for one shared passion.
And alongside the physically gruelling nature of training, the team has to contend with an endless round of injuries.
Deep slashes caused by skating blades and painful falls are considered a necessary evil, for this isn't a sport for the faint-hearted, as Sara knows all too well.
The 33-year-old former professional skater and captain of the Scottish team lives and breathes skating and coaches Zariba not just through routines but through life in general.
So dedicated is she to the group that she continued to skate at nine months pregnant and returned to the ice five days after giving birth to her son, Zac, who is now seven.
Unsurprisingly, he plays ice hockey and had a ready made family of adoring aunties thanks to Zariba.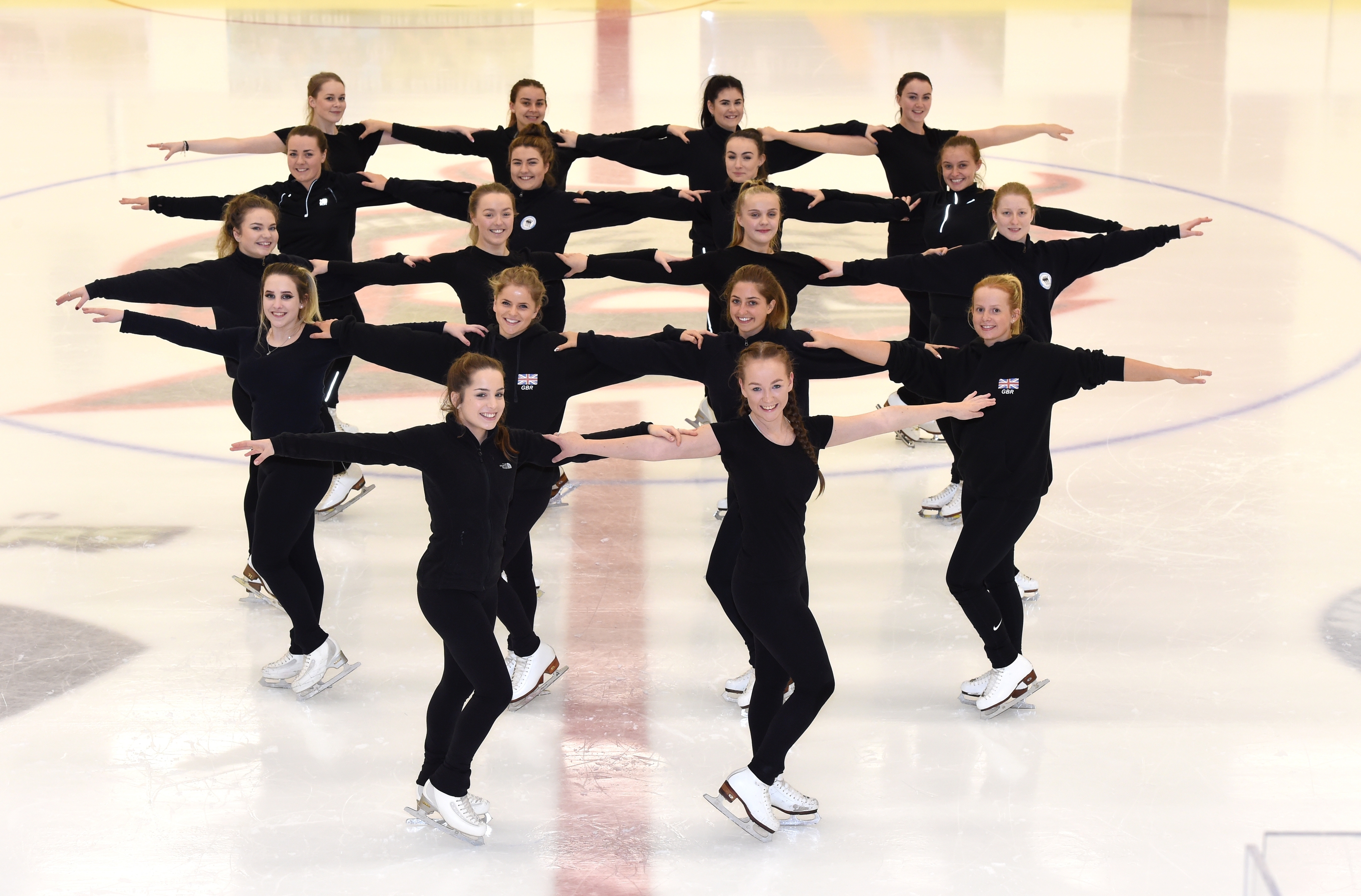 "I've watched these girls grow up and I know them like the back of my hand from when they were six years old," said Sara, who was born and raised in Aberdeen.
"I think of them as my daughters. We are all incredibly close and that partly comes with the nature of what we are doing.
"There has to be trust because the routines don't just mean we move in harmony, but that we're also lifting each other."
Sara took the team over in 2008 when it threatened to fall apart, having previously tried a nine to five job.
It is now made up of women ranging in age from 15 to 25, who all have full-time jobs or are still studying.
"I've always loved skating but I've actually got a law degree," said Sara.
"I just found that it wasn't for me. I don't know what I'd do without skating. I think when we started out, the girls weren't used to someone being hard on them, but tough love is my attitude and it gets results.
"I never beat around the bush because I want to get the best out of the team."
Zariba recently competed in Belgium for the Winter Cup and the competition sees teams attend from across Europe.
They were placed second and finished one place behind Berlin which is ranked 12th in the world.
"I remember saying to the girls that they hadn't put on an amazing performance and then it came up on the leader board as second place with a personal best," said Sara.
"I was just as surprised as the girls; it's a massive achievement but there's still room to improve.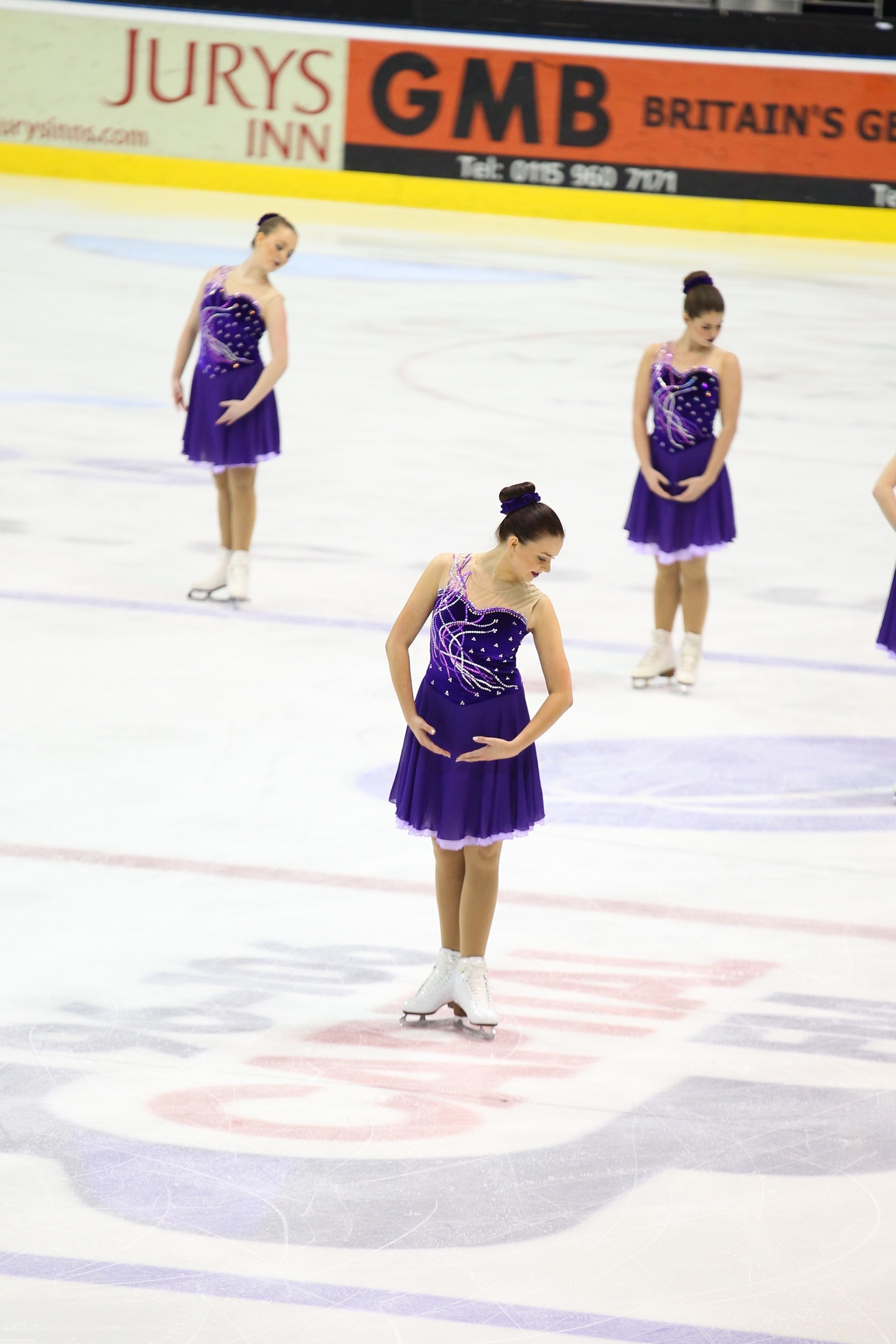 "The moment you go on the ice and do a perfect performance is when you're doing something wrong; making mistakes is part of achieving success in the long term.
"If something looks rubbish I'll tell them."
The team regularly trains at 5am and does choreography and fitness off the ice to remain in peak physical condition.
Aberdeen did not have an ice rink until 1993 and Sara believes there is a lack of awareness surrounding ice skating as a sport.
"I think there's a major lack of knowledge and appreciation for the sport. All my girls are athletes in their own right," she said.
"Once we explain what we do and people watch us they are generally amazed. It would be good to see a wider level of understanding. We're achieving great things but people don't seem to know that Zariba exists in Aberdeen.
"There is so much pressure involved, when we defend our title there is literally 0.1 of a distance between us and other teams.
"Despite all the tears and the challenges, it's worth it.
"A lot of the girls are at the age where their friends are going out and partying, but we're here come what may because we all believe in Zariba and in each other."
For 19-year-old Christina Johnston from Cove, sacrifice is a natural part of skating and she first took to the ice at the age of six.
"My mum did ice skating and I went along one time, it just seemed to come naturally," she said.
"I didn't join the team until I was about eight and it has been my life ever since.
"There are periods where I don't get much sleep but that's normal to me."
Christina works full-time in administration at Mercedes-Benz and attends training before going to work.
"It's a challenge and I have to juggle skating with work. Friends who don't skate understand when I'm not around much," she said.
"I'm missing my friend's 21st birthday and although it's annoying, she understands.
"As a team we always know if one of us is upset, but even if you're having a bad day you have to get out there on the ice and do your best.
"You've always got to think what's best for the team. If you fall you can't make a massive thing about it.
"We're always getting injuries, if you cut another girl's leg open with your blade or you drop someone in a lift, you have to put it behind you quickly.
"That moment when you achieve something is like no other. It feels like we can achieve anything when we are together."
Fellow teammate Jessica Milne, also 19, was a late starter in the skating world and completes a six-hour road trip just to attend training sessions.
She is studying Chinese, French and Spanish at Edinburgh University but didn't contemplate leaving the team, having moved away from Aberdeen to complete her degree.
"The thought didn't even enter my head; the team is my family," said Jessica.
"I started skating late. I was about 12 but after my first session I remember telling my mum that I needed to go every day.
"I was determined and thankfully I progressed quickly. I haven't looked back.
"We all know each other so well, we aren't just friends on the rink either. We're always talking and it's amazing to have this gang behind me."
Zariba will defend their British title in Nottingham come January.
It's a nerve-wracking time for Sara who must put together the routine and make the most of time on the ice every week.
"I try and pick music which reflects our ethos. We've got a mix-up of 500 Miles which is incredibly fun to perform to," she said.
"I take inspiration from everywhere and I couldn't manage without all the additional help."
Fiona Boyne is membership secretary, and Fiona Johnston manages the team alongside Gayle Stephen.
"They take care of all the important details which helps the team run smoothly. Team work is at the heart of Zariba," she said.
"There are always going to be moments of frustration, disappointment, and upset. You're putting together 18 women who all have lives to lead and everyday problems.
"We're warriors though, we don't give up because skating is who we are through and through."
Team Zariba will be performing today and tomorrow as part of Sport Aberdeen's Christmas show, Once Upon a Christmas, which will take place at The Linx Ice Arena from 2.30pm.