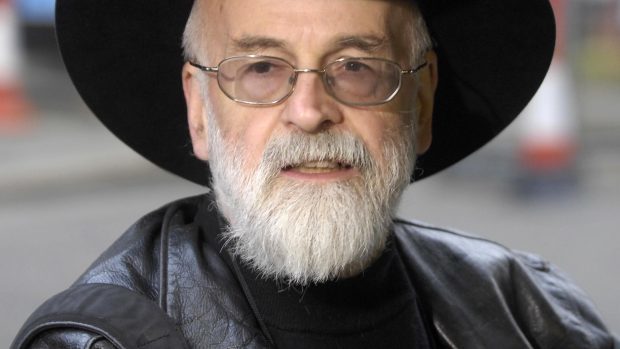 The story of best-selling author Sir Terry Pratchett's life is being brought to the small screen.
The Discworld author was working on his own life story but his struggle with
Alzheimer's meant he was unable to finish it before his death in 2015 aged 66.
Now Terry Pratchett: Back In Black will tell the writer's story in his own
words, with comedian and actor Paul Kaye providing his voice.
The BBC said the "humorous documentary finally tells the remarkable tale of this hugely popular author", whose books have sold more than 85 million copies worldwide.
"Terry Pratchett: Back In Black reveals Terry's road to success was not always
easy, from his troubled school days to being dismissed by literary critics, to
his battle with Alzheimer's.
"But knighted by the Queen, adored by millions of fans and with a legacy of 41
much-loved novels – Terry Pratchett is still having the last laugh."
Sir Terry completed his last book – set like so many of his best-sellers in
Discworld – a year before his death.
Towards the end of his life, he used his fame and wealth to campaign for greater awareness of dementia and assisted dying.
Mark Bell, head of commissioning for BBC Arts, said: "Terry wanted to
effectively write the story of his life as a writer but he never got around to
it because his bad health intervened.
"This was an attempt to say, here's a way of bringing his life as a writer to
life. We got Paul Kaye to say Terry's words. It's quite bold and the family saw
it and were moved, I think. It's a sweet film"