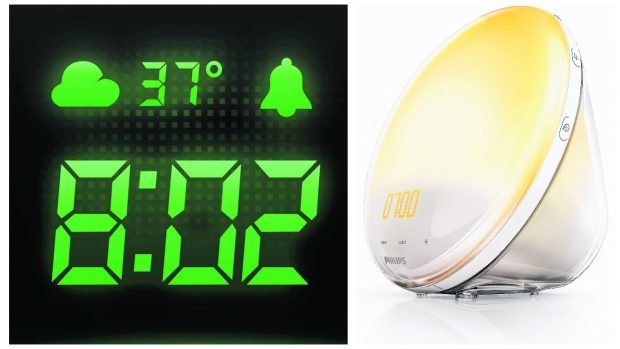 Kick start the day with some gadgets which do more than just tick.
ACCTIM DELANO RADIO CONTROLLED WEATHER STATION ALARM CLOCK
This alarm clock can let you know whether it's worth leaving the comfort of your bed before you pull the covers back. As well as functioning as a clock and an alarm, the gadget also displays the temperature for the next six to 12 hours, accompanying this information with the appropriate weather forecast symbols. To use, you'll need three AA batteries. £29.99, Maplin

UNDER PILLOW VIBRATION ALARM CLOCK
However much effort you put into picking the perfect wake-up jingle, chances are you'll quickly come to loathe the sound of it after a few abrupt starts. With this in mind – and also good for those hard of hearing – the Under Pillow Vibration Alarm Clock is an altogether less offensive way of rousing yourself from slumber. All you do is programme the clock to wake you at your desired hour and then place it underneath your pillow. When the time comes, the clock will vibrate. The blessing of this being that if you have a partner who keeps different hours to you, they won't be rudely awoken by the blaring of the alarm. £19.99, Argos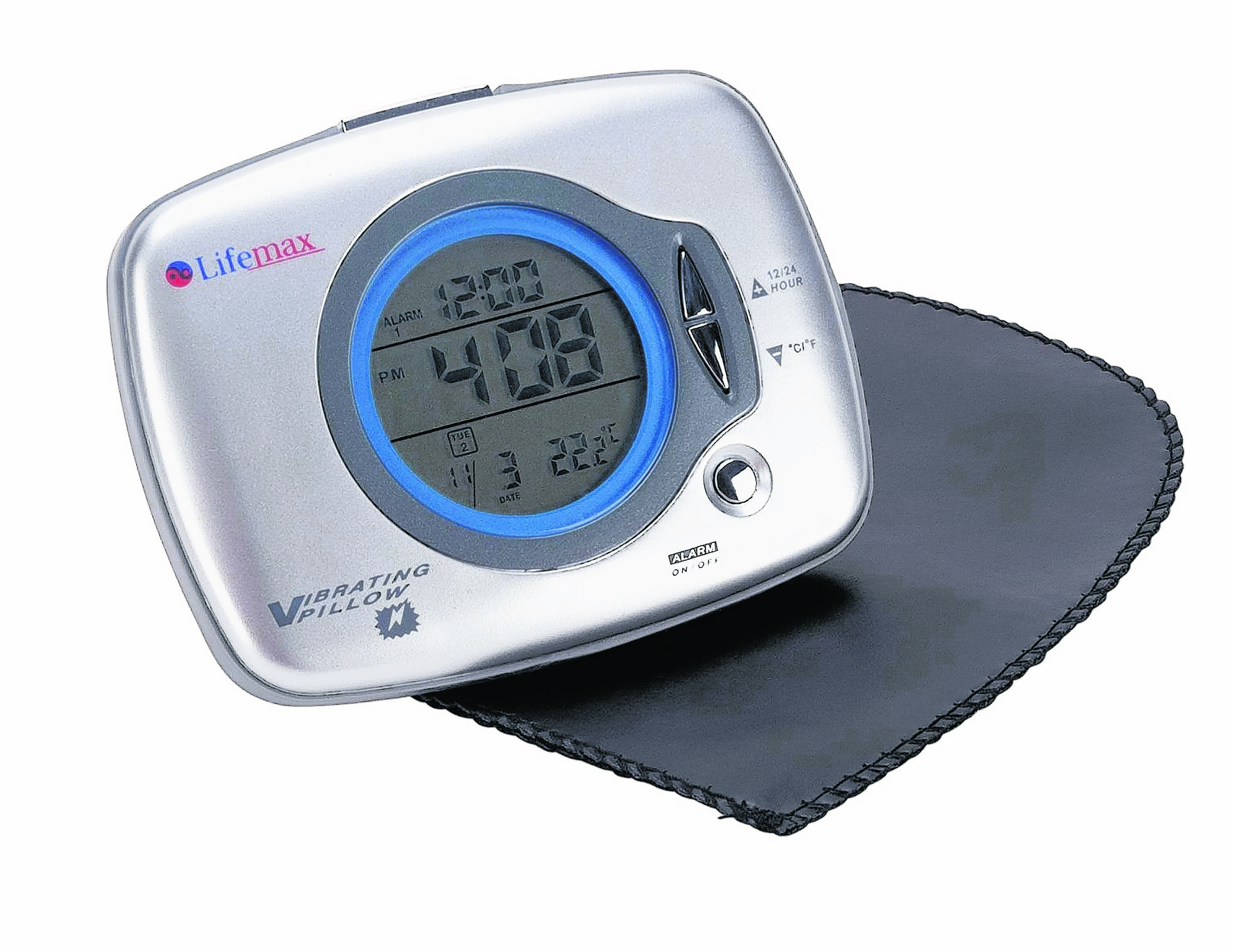 ROBERTS DREAMTIME2 DAB CLOCK RADIO IN BLACK & SILVER
With the exception of Phil Connors, Bill Murray's beleaguered character in the 1993 comedy Groundhog Day, waking up to the radio can be a less gnawing way of getting out of bed. This one by Roberts gives the option of the traditional alarm or waking to the sounds of a digital radio station. You can also programme the alarm to wake you up at a different time on weekends. But maybe that's a bit too keen for January. £41.99, Currys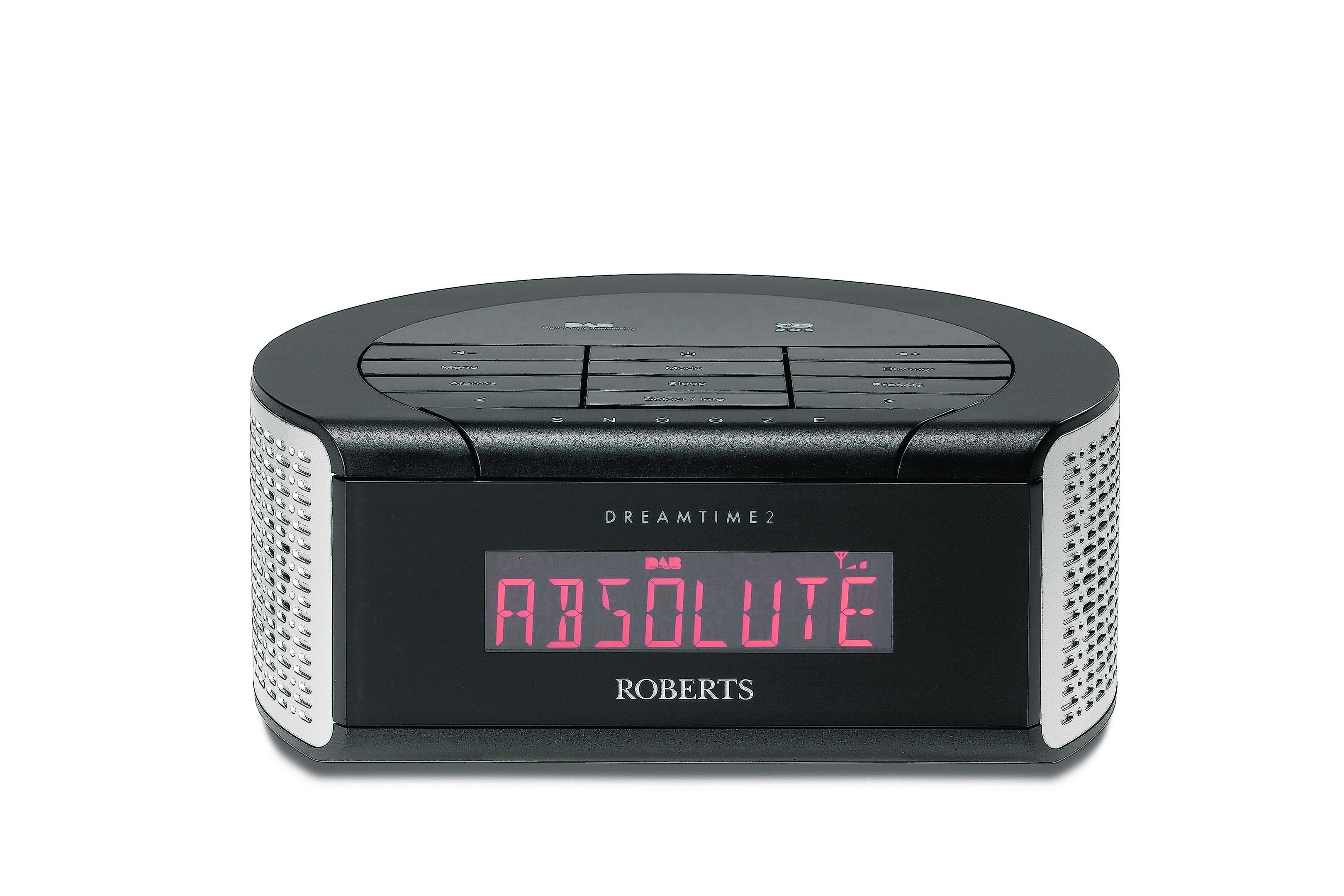 BRAUN GLOBAL RADIO CONTROLLED PROJECTION CLOCK WITH UK MAINS ADAPTOR – BLACK
If you'd rather not catch a glimpse of the time throughout the night, this Braun alarm could be a good solution. When it detects movement across it (i.e. a hand waving over it), it'll project the time on to the ceiling, but otherwise will leave you undisturbed until your wake-up call. You can also adjust the level of brightness and arm on the side of the device, so the time will be beamed wherever you want it. Once you've clocked the time, you can turn the display off by swiping your hand in front of the alarm. To charge, use the batteries provided or plug into the mains. £56.96, www.amazon.co.uk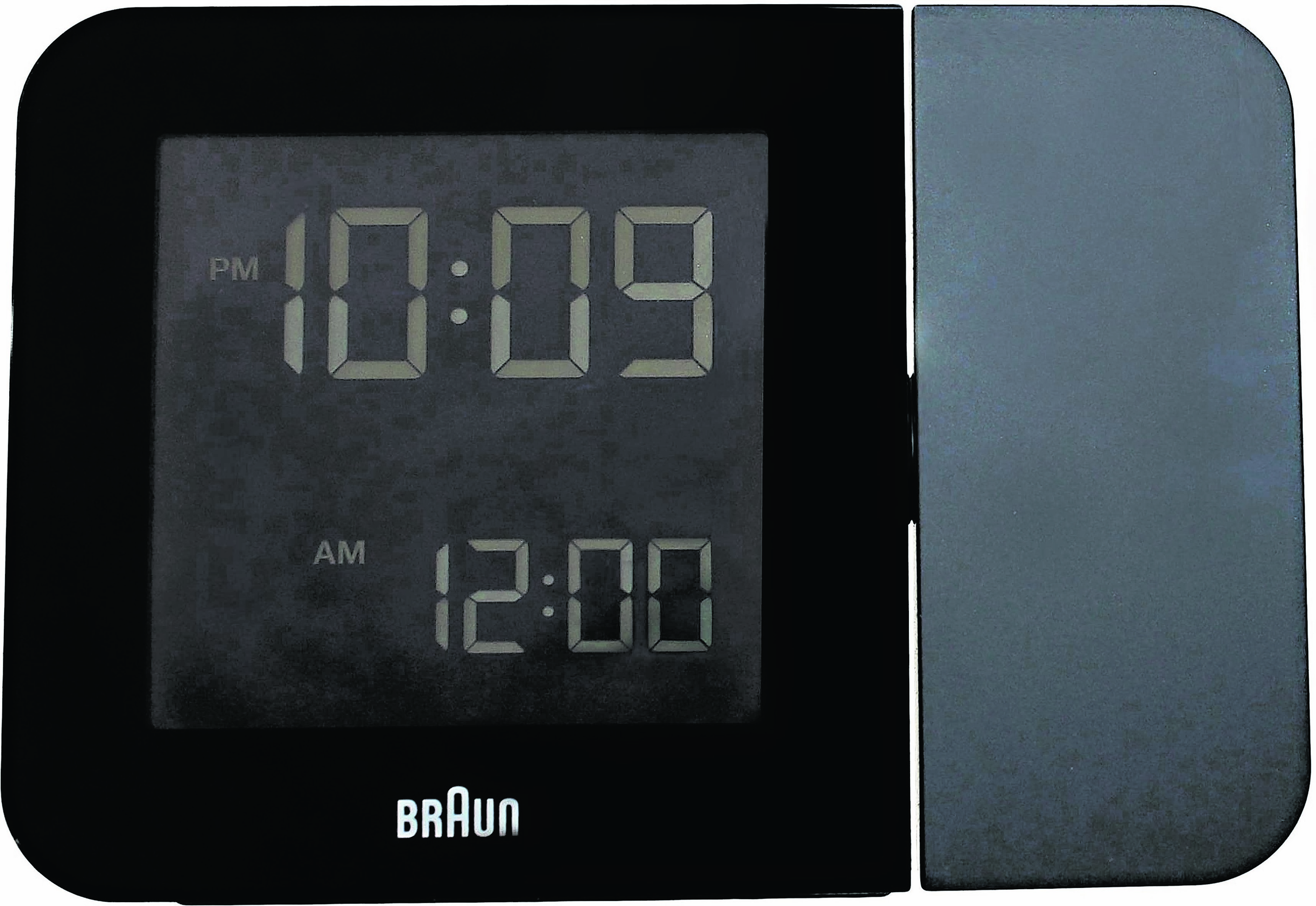 PHILIPS WAKE-UP LIGHT ALARM CLOCK HF3520/01 COLOURED SUNRISE SIMULATION – 5 SOUNDS AND RADIO FUNCTION
Brash wake-up calls aren't for everybody. If you want a gentler rousing from your dreams, a light-controlled alarm could hold the keys for a brighter tomorrow. Mimicking sunrise, this Philips model gently floods your room with soft red and orange light 30 minutes before you wake, giving your body time to adjust to rising. A few minutes before the designated time, the alarm plays your selected natural wake-up call – ranging from bird song to seaside sounds to ensure you don't drift off again. £114.95, www.amazon.co.uk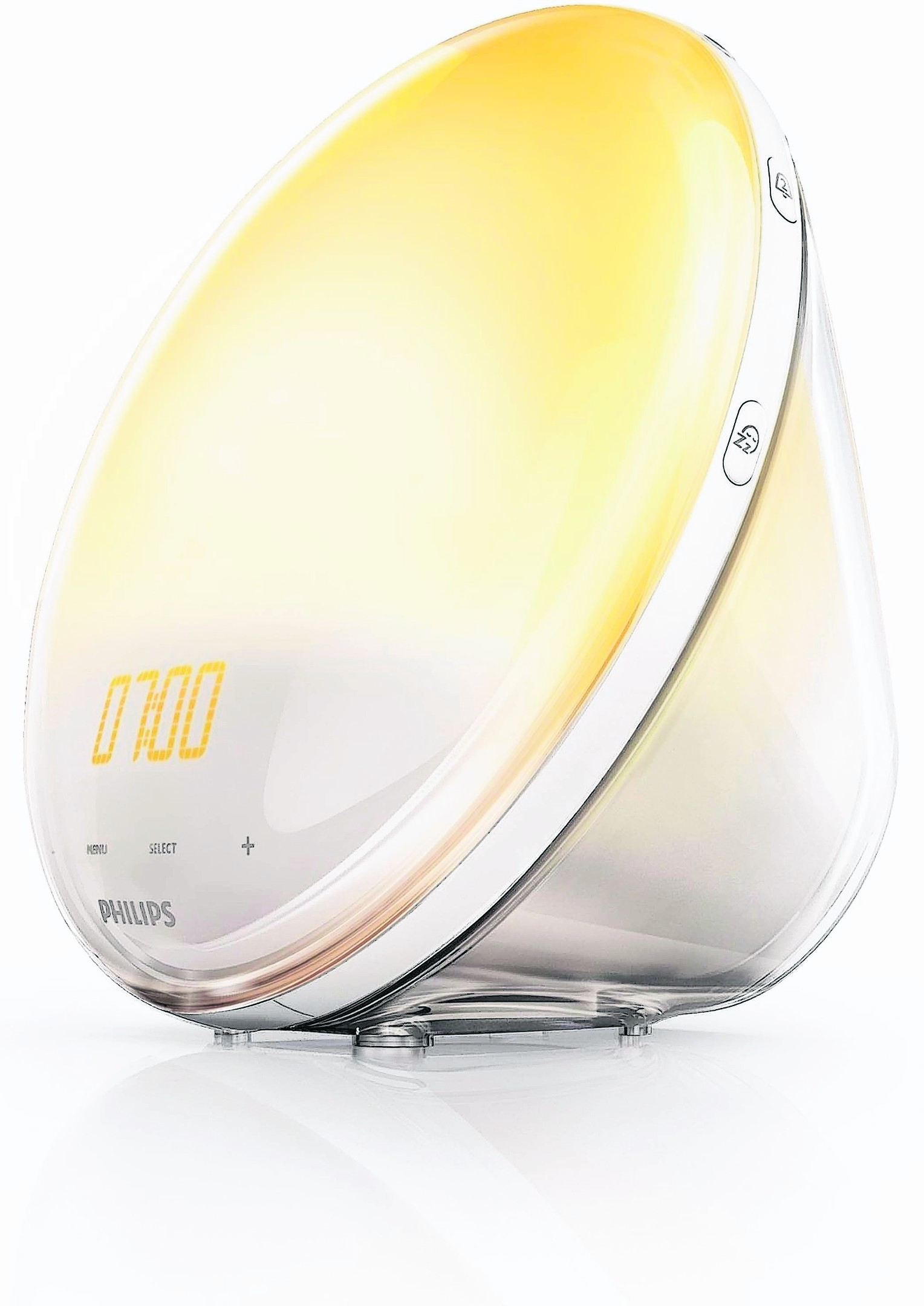 LORUS FLASHING ALARM CLOCK, JOHN LEWIS
Simplicity is the key with this alarm clock. Powered by a single battery – included in the box – all you need to do is select the time you want to wake, then snooze away, safe in the knowledge that you'll be woken by the flashing LED screen. The size – it's a very wee 8.6 x 8.4 x 6cm – means it travels well too. £18, John Lewis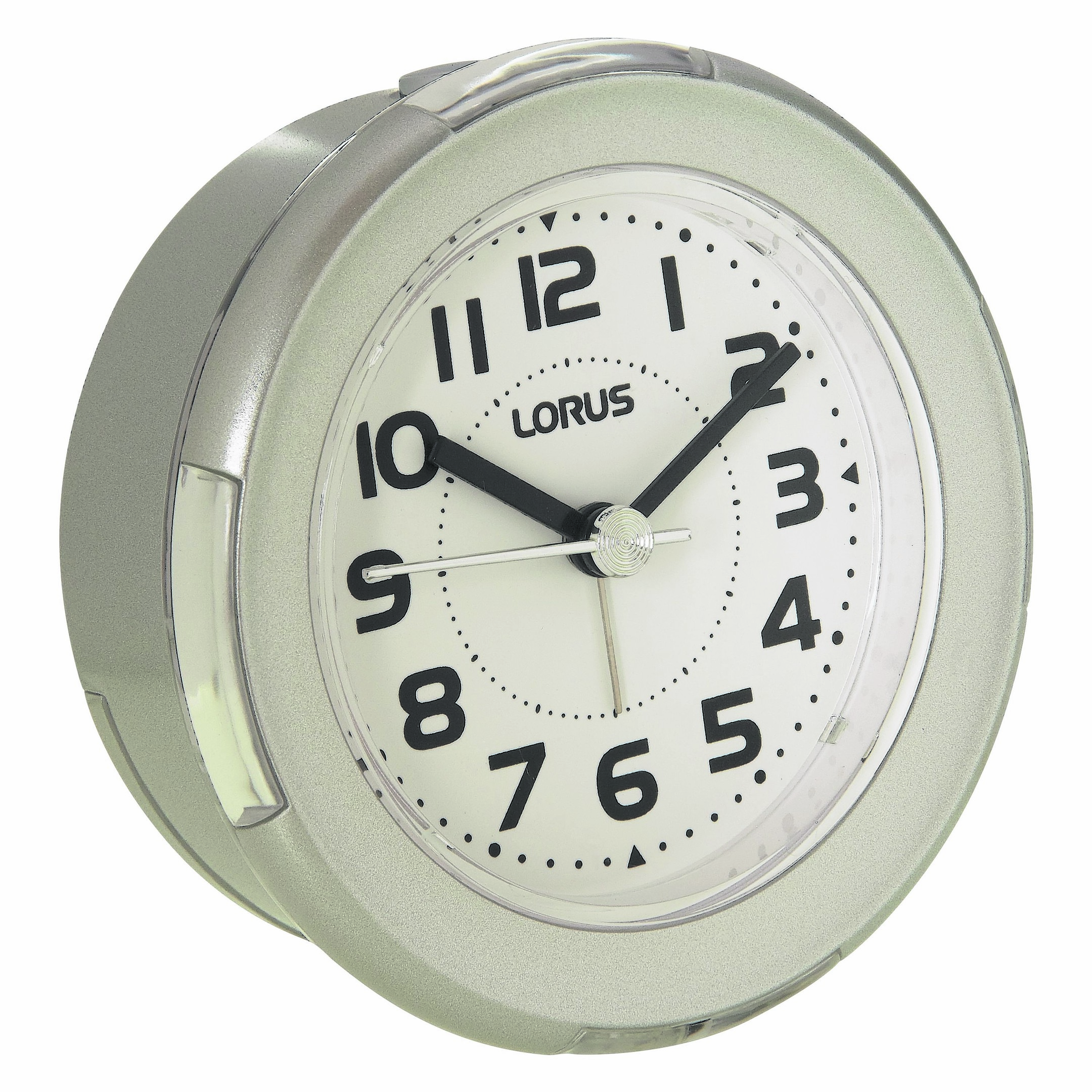 Alarm Clock – Free, iTunes
This app changes the display of smartphones to mimic an alarm clock. It'll buzz you awake and also tell you the local temperature and weather conditions.